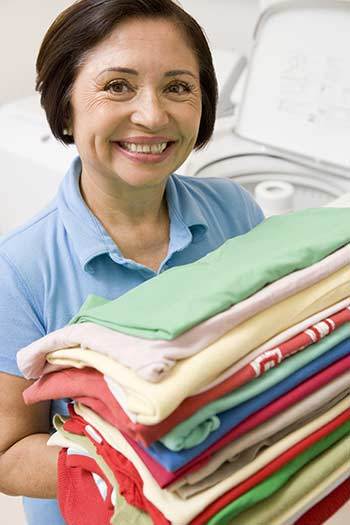 All Rights Reserved
You're in good company if the thought of moving into an independent senior living community tempts you from time to time, but you dismiss it with the thought that it's out of your reach financially, or that you don't yet need the services offered. But, as with any important life decision, you do yourself a disservice when you make assumptions rather than investigating for yourself.
First of all, keep in mind that the variety of living situations described as "independent" or "senior living" is very broad -- some communities offer luxurious facilities and an extensive range of lifestyle amenities, while others are much simpler. But in general, what's meant by independent living is a community in which you care for yourself, but your living quarters are taken care of so that you're free from chores like cleaning, gardening, and home maintenance. In addition, transportation and meal services are provided, freeing you from the need to drive (and maintain a car) or cook if you prefer not to. Options available in the typical independent living community:
Housekeeping and laundry services
Transportation within the area
Meals served in a dining room or in onsite restaurants
Suites or detached units that include kitchens or kitchenettes
Live-in management or 24-hour security, or both
An activity program of classes, entertainment, and other events
A gym or activity center with exercise and wellness programs
An on-site barber shop and beauty salon
A concierge to help you plan outings and take care of errands
Group travel
Religious services
So what do you pay for all this, and how does it work? Well, that's hard to say, because the range is so enormous. In some geographic areas, you could be paying as little as $700 a month, depending on the type of facility you choose. If you prefer more luxurious digs in a high-demand area, you could be paying as much as $10,000 a month. Here's a rundown of the typical costs associated with independent living, so you can realistically evaluate if it's for you.
In general, independent living communities are private pay, although some government benefits may apply, and low-income seniors may apply for federally subsided senior housing.
Buy-in fee. Some communities require a nonrefundable entrance or community fee, which is sometimes referred to as your "buy-in."
All-inclusive payments. Others charge one all-inclusive payment per month, which covers rent, utilities, housekeeping, maintenance, activities, transportation, and one or more meals a day.
Customized meal plans. Most independent living communities offer customized meal plans, including the option to cook independently, but some require a full meal plan.
Privacy. Costs vary widely, depending on the amount of privacy and living space you want; options range from semi-private and private rooms on the low end to one-, two-, and three-bedroom apartments or detached units on the high end.
Moving in with your spouse. Most communities charge a second-person fee for couples sharing living space to cover the cost of the spouse's meals, transportation, etc.
Extra fees. Extra services that may require additional fees include:
Meals or overnight accommodations for guests
Outside activities with ticket fees or other charges
Private transportation (aside from the community shuttle service)
Concierge services
Just as rents and home values vary enormously across the U.S., so do the costs of independent living. It's worth exploring the options available in your town or city, and in other areas as well, to determine where you can get the most value for your money.