Independent Living in New Hampshire
New Hampshire is a desirable location for independent living residents with its spectacular natural surroundings and abundance of cultural attractions and historic sites. Retirees across the state benefit from low crime rates, affordable health care and a reasonable cost of living that's just 5.4% higher than the national average. Since seniors represent almost 19% of the state's more than 1.3 million residents, the government offers a variety of supportive services. In fact, more than a dozen cities have joined AARP's Network of Age-friendly States and Communities, which makes New Hampshire a smart choice for seniors who are considering long-term care.
Independent living is an introductory level of service offered within most continuing care retirement communities and many assisted living facilities. It allows healthy, active seniors to access maintenance-free accommodations and on-site recreational activities without paying for personal assistance. In New Hampshire, the median cost of independent living is $4,323 per month. Although this is high for the region, it's still more affordable than other forms of long-term care. This guide gives seniors and their families a better idea of what's included in independent living, how much it costs and ways to pay for services. It also includes a directory of free resources.
The Cost of Independent Living in New Hampshire
Note: There's no authoritative data source available to offer the specific costs of Independent Living, but on average its costs are 30-40% lower than those associated with Assisted Living. Accordingly, we've estimated Independent Living costs in the following guide to be 35% less than the Assisted Living prices reported in the Genworth Financial Cost of Care Survey.
New Hampshire's monthly cost of $3,934 for Independent Living is fairly in line with that of other states in the New England area. Massachusetts is a few hundred dollars more expensive per month than New Hampshire, while Maine is about $100 cheaper. Maine and Vermont have a greater price gap, with Independent Living costing roughly $3,812 and $3,413 per month, respectively. All four states have Independent Living expenses that are greater than the national average of $2,925 per month.

The Genworth Cost of Care Survey only includes location-specific data from New Hampshire's Manchester area. With estimated Independent Living costs of $5,240 per month, this area is more expensive than the state's average. Prices in many nearby cities over state lines are lower. In Massachusetts, Boston's monthly cost is $4,432, while in Vermont, Burlington has costs of $4,141. To the north, in Maine, Portland's Independent Living costs are roughly $4,241 a month.

Independent Living is one of many long-term care options available to seniors considering New Hampshire. The least expensive option by far is Adult Day Care, which costs approximately $1,842 a month. However, prices are thousands of dollars higher for Assisted Living at $6,053 a month for that level of supportive care. Home-based care is in a relatively close price range, with Homemaker services averaging $6,006 a month and Home Health Aide services at $6,197. Nursing Home care is the most robust of all the options, but it also pushes prices into five digits. A semiprivate room averages $10,950 a month and a private room runs approximately $12,015.

Nursing Home (semiprivate room)
Nursing Home (private room)
Can You Use Medicare or Medicaid to Pay for Independent Living in New Hampshire?
Unfortunately, you cannot use Medicaid and Medicare to help pay the monthly fee for residing in an Independent Living community. For seniors who need help with Activities of Daily Living (ADLs), there may be financial assistance programs available to help cover the cost of care in Independent Living. For more information about financial assistance for those who need a higher level of care, read our guide to Assisted Living in New Hampshire.
Read on for more information about using alternative means to make Independent Living more affordable, such as retirement funds, the sale of a home, etc.

Paying for Independent Living in New Hampshire
Independent living typically includes room, board and recreational activities rather than personal care and medically necessary services, so most seniors pay their monthly fees out-of-pocket using retirement income, savings or investments. Medicare, long-term care insurance and veterans' benefits may help with the cost of some services, such as physical therapy, transportation and meal preparation assistance. Seniors may also consider applying for a bridge loan or reverse mortgage to cover buy-in fees or provide a monthly income stream. Our guide to independent living includes more information about ways to pay for care depending on a senior's situation.
Independent Living Resources in New Hampshire
New Hampshire provides a variety of resources to help seniors maintain their independence throughout their golden years. The following programs serve seniors statewide, and additional services may be available in individual communities.
COVID-19 Rules for Independent Living in New Hampshire
The following information is based on research done on several government websites, including covid19.nh.gov/resources. These rules apply to Independent Living Communities and other types of senior living facilities. We've most recently updated this data on 2/10/2022, but since COVID-19 is a rapidly evolving pandemic, contact your local senior living facility or Area Agency on Aging for more specific and up-to-date information.

Visitation Policies
Rules for New Hampshire Communities
Are loved ones allowed to visit to provide emotional support?
Yes (Conditions Apply)
Are relatives allowed to visit for end-of-life care?
Yes
Are residents required to quarantine after visiting with a loved one?
No
Are visitors required to wear PPE (including masks) in order to visit residents?
Yes
Are non-medical contractors (such as hairdressers and entertainers) allowed in senior living facilities?
Yes
Are visitors checked for elevated temperatures?
Yes
Are visitors required to answer questions about health, travel, and potential virus contact?
Yes
Outings & Social Activities
Rules for New Hampshire Communities
Are residents allowed to leave (errands, visiting family, etc.) for non-medical reasons?
Yes
Are residents who leave required to quarantine when they return?
No (Conditions Apply)
Are senior living communities required to cancel all group outings?
No
Are residents allowed to eat meals together in a common area?
Yes (Conditions Apply)
Are residents allowed to gather in common areas for group activites?
Yes (Conditions Apply)
COVID-19 Safety Measures for Staff and Residents

Rules for New Hampshire Communities
Are staff members regularly required to do a temperature check?
Yes
Are staff members regularly tested for COVID-19?
Yes (Conditions Apply)
Are staff members members regularly required to do a health and safety screening, including questions about travel, contact with positive cases, etc?
Yes
Are residents regularly screened for COVID-19 symptoms?
Yes
Are residents regularly checked for elevated temperatures?
Yes
Are residents regularly tested for COVID-19?
Yes (Conditions Apply)
Find Independent Living Communities in New Hampshire
Use the tool below to find Independent Living Communities near you – if you'd like to search in a specific city in New Hampshire, simply put that in the search bar below.

55 Riverglen Lane, Littleton, NH, 03561
---
is a

Caring Star Community

Earning a Caring Star means this community is among the best Senior Living commuities in America.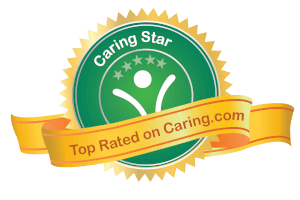 Independent Living Facilities in New Hampshire (6)