Best Senior Living & Home Care - Caring Stars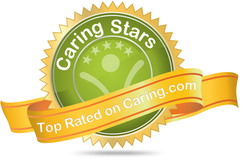 Deadline to Qualify for Caring Stars 2018: September 30, 2017
The Caring Stars program uses consumer ratings and reviews to honor the best senior living communities and home care agencies in the United States. The award helps family caregivers and older adults find the best local senior care providers, while also helping senior care businesses generate media coverage, stand out from competitors, and boost staff morale.
See who won in 2017: View the best senior living communities and/or view the best home care agencies. Read the Caring Stars 2017 press release.
The 2017 winners were in these senior care categories: independent living, assisted living, care homes, Alzheimer's/memory care, and non-medical in-home care. Winners had to:
Have 10 or more consumer reviews on their Caring.com listing, with an overall average rating of 4.5 or higher (on a scale of 1 to 5);
Receive 3 or more reviews between October 1, 2015 - September 30, 2016, including at least one that was posted during 2016 and at least one that had a 5-star rating; and
Respond to every negative review they had ever received on Caring.com.
Some senior living communities have earned this award in 3 or more years since 2012. They are the Caring Super Stars of 2017.
To qualify for the 2018 award: aim to meet or exceed the above criteria by September 30, 2017.
Questions? Please contact community@caring.com.
Best Senior Living Communities
Multi-Year Winners
Best Senior Living: Info for Families
Information for Senior Care Providers
Tip: Offsetting the Costs of Caregiving
Ask your tax advisor whether you can claim your parent as a dependent on your taxes. There are some hurdles to qualify for this deduction -- you have ...
read more