Best Senior Living - Caring Stars Awards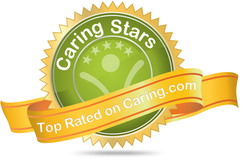 Be Recognized Among The Top Senior Care Providers Nationwide!
The Caring Stars program uses consumer ratings and reviews to honor the best senior living communities and home care agencies -- and when originally launched in 2012, it was the first award to do so. Since then, the award has helped many family caregivers and older adults find the best providers for their senior care needs. It also generates local media coverage, boosts senior care staff morale, and helps the Caring Stars stand out from their competitors.
The deadline to qualify for Caring Stars 2017 is September 30, 2016. We'll include more senior care categories: independent living, assisted living, care homes, Alzheimer's/memory care, and non-medical in-home care. We'll be raising the qualification criteria too.
Questions? Please contact community@caring.com.
Caring.com Info for Senior Living Providers
Best Senior Living: Info for Families
Tip: A Respite Care Option for When You're Away
Worried about who will tend to the person in your care when you go out of town for business or vacation? According to Ann Cason, author of Circles of ...
read more