Independent Living in Rhode Island
Rhode Island is known for its rich Colonial history and charming seaside towns, where seniors can walk miles of beaches and enjoy spectacular ocean views. The state may be small, but it's packed with things to do. Retirees can tour the historic mansions of Newport, take in arts and culture festivals at WaterFire Providence and see favorite animals up close at the Roger Williams Park Zoo. Winters in Rhode Island can be cold and snowy, but summer weather is generally pleasant, making it easy for residents to enjoy activities outdoors. Seniors have access to excellent health care at Miriam Hospital and Rhode Island Hospital. U.S. News rated these as the top two hospitals in the state, ranking them as high-performing in specialties such as cardiology and geriatric care.
Independent living is ideal for seniors who don't need help with their activities of daily living, but no longer want the responsibility of maintaining their own home. The average cost of independent living in Rhode Island is $3,218 per month, but prices vary depending on the facility and amenities offered.
This guide includes a price comparison of independent living in nearby states, ways to pay for care and free resources for seniors across Rhode Island.
The Cost of Independent Living in Rhode Island
Note: Assisted Living generally costs 30% to 40% more than Independent Living in most markets. Since no source authoritatively documents specific Independent Living costs, we've estimated such costs in this guide by subtracting 35% from the Assisted Living cost data in the 2021 Genworth Financial Cost of Care Survey.
Rhode Island's prices for long-term care are significantly higher than those of its New England neighbors. In this state, seniors pay roughly $4,437 per month for Independent Living. That's over $1,000 more than seniors pay in nearby Connecticut or Vermont ($3,334 and $3,413, respectively) and about $500 more than seniors pay in New Hampshire at $3,934. At $4,225, Massachusetts' Independent Living costs are the closest in the immediate region to Rhode Island's.

Rhode Island is the smallest state in the U.S. As such, specific care cost data is only available for the Providence area, where the estimated cost for Independent Living is $3,941. Over state lines in Connecticut, costs are lower in Hartford at $3,396 and Norwich at $2,795. To the north in Massachusetts, Worcester has lower monthly costs than Providence at $3,695, but Boston is considerably more expensive at $4,432.
In addition to Independent Living, there are a number of other care options for Rhode Island seniors. The most affordable choice is Adult Day Care at $1,798 per month, but such care may not be sufficient for older adults who require ongoing direct medical support. For seniors who wish to age in place, Homemaker or Home Health Aide services may fit the bill; homemaker services cost $5,720 a month and Home Health Aide services $5,958. The next most expensive option is Assisted Living, which carries a bill of $6,826 per month. The highest costs are associated with Nursing Home care. In Rhode Island, seniors pay $9,429 for semiprivate lodging in a nursing home and $10,038 for private quarters. 
Nursing Home (semiprivate room)
Nursing Home (private room)
Can You Use Medicare or Medicaid to Pay for Independent Living in Rhode Island?
Unfortunately, you cannot use Medicaid and Medicare to help pay the monthly fee for residing in an Independent Living community. For seniors who need help with Activities of Daily Living (ADLs), there may be financial assistance programs available to help cover the cost of care in Independent Living. For more information about financial assistance for those who need a higher level of care, read our guide to Assisted Living in Rhode Island.
Read on for more information about using alternative means to make Independent Living more affordable, such as retirement funds, the sale of a home, etc.

Paying for Independent Living in Rhode Island
Rhode Island has a Medicaid program that pays for certain long-term services and supports, but it's typically limited to people who need a high level of care. Additionally, seniors must have limited income and assets to qualify. Many seniors use Social Security benefits and personal funds to pay for independent living. Other ways to pay include long-term care insurance or a reverse mortgage, which is a cash loan that's taken against the equity in a senior's primary home. This can be a good option if other family members want to remain in the home after a senior moves to independent living.
Independent Living Resources in Rhode Island
There are many free resources, programs and services aimed at seniors in Rhode Island. Provided by government agencies and nonprofit organizations, these include health and long-term care counseling, legal assistance, transportation services, volunteer opportunities and job training.
COVID-19 Rules for Independent Living in Rhode Island
The following information is based on research done on several government websites, including health.ri.gov. These rules apply to Independent Living Communities and other types of senior living facilities. We've most recently updated this data on 2/13/2022, but since COVID-19 is a rapidly evolving pandemic, contact your local senior living facility or Area Agency on Aging for more specific and up-to-date information.

Visitation Policies
Rules for Rhode Island Communities
Are loved ones allowed to visit to provide emotional support?
Yes (Conditions Apply)
Are relatives allowed to visit for end-of-life care?
Yes
Are residents required to quarantine after visiting with a loved one?
No
Are visitors required to wear PPE (including masks) in order to visit residents?
Yes
Are non-medical contractors (such as hairdressers and entertainers) allowed in senior living facilities?
Yes
Are visitors checked for elevated temperatures?
Yes
Are visitors required to answer questions about health, travel, and potential virus contact?
Yes
Outings & Social Activities
Rules for Rhode Island Communities
Are residents allowed to leave (errands, visiting family, etc.) for non-medical reasons?
Yes
Are residents who leave required to quarantine when they return?
No (Conditions Apply)
Are senior living communities required to cancel all group outings?
No
Are residents allowed to eat meals together in a common area?
Yes (Conditions Apply)
Are residents allowed to gather in common areas for group activites?
Yes (Conditions Apply)
COVID-19 Safety Measures for Staff and Residents

Rules for Rhode Island Communities
Are staff members regularly required to do a temperature check?
Yes
Are staff members regularly tested for COVID-19?
Not Available*
Are staff members members regularly required to do a health and safety screening, including questions about travel, contact with positive cases, etc?
Yes
Are residents regularly screened for COVID-19 symptoms?
Not Available*
Are residents regularly checked for elevated temperatures?
Not Available*
Are residents regularly tested for COVID-19?
Not Available*
*Note: This information was not available for this state, contact your local area agency on aging or senior living facility for more information.
Find Independent Living Communities in Rhode Island
Use the tool below to find Independent Living Communities near you – if you'd like to search in a specific city in Rhode Island, simply put that in the search bar below.

Directory of Independent Living Communities in Providence, RI
---
---
---
---
---
---
---
---
is a

Caring Star Community

Earning a Caring Star means this community is among the best Senior Living commuities in America.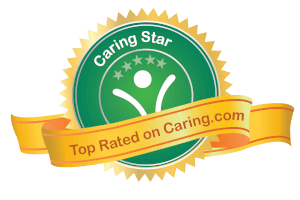 Independent Living Facilities in Rhode Island (3)