Independent Living in Massachusetts
Combine one of the oldest states in the country with diverse landscapes and a temperate climate, and it's a recipe for relaxed and engaged senior living. Massachusetts has a little bit of everything when it comes to scenery, with the northern edge of the Appalachian Mountains and easy access to the awe-inspiring waves of the Atlantic Ocean. With summer highs that rarely exceed 85-degrees Fahrenheit and annual winter wonderlands that offer easy access to outdoor adventures such as skiing, Massachusetts has plenty to offer intrepid seniors during their golden years.
Tax-free social security and a wealth of available assistance programs make Massachusetts a retirement haven for those that enjoy a four-season year. Independent living is an affordable retirement option for those seniors who are active and don't require much help around the house but may not want to tackle heavy chores such as yard work or snow removal. This guide looks at the cost of independent living in Massachusetts and explores some of the available assistance programs designed to make senior living more affordable.
The Cost of Independent Living in Massachusetts
Note: Independent Living is usually 30-40% lower in cost compared to Assisted Living because it provides a lower level of care to residents. Average costs haven't been established for Independent Living but have for Assisted Living in the 2021 Genworth Financial Cost of Care Survey. We've calculated an estimated cost by subtracting 35% from the average cost of Assisted Living in a given area.
Officially known as the Commonwealth of Massachusetts, this state's average cost of Independent Living is $1,300 higher per month than the national average of $2,925. However, Rhode Island, the smallest state in the nation, has an even higher average cost that's $212 above Massachusetts' cost. All the other states touching Massachusetts have lower costs, including New Hampshire, where the average cost is $3,934, as well as in Vermont ($3,413), Connecticut ($3,334) and New York ($2,977).

Independent Living costs among cities in Massachusetts can vary to a great degree. Barnstable Town's average cost of Independent Living is $325 higher than the state average, while Pittsfield's cost is $2,870 below. The capital of Boston has an average cost that's higher than the state average by $207, while Worcester's cost is lower by $530 and Springfield's by $944.

When comparing the various senior care options available, Assisted Living averages $6,500 in Massachusetts and provides an additional layer of care not found in Independent Living. Seniors needing 24/7 skilled nursing may opt for Nursing Home Care, which has an average monthly cost of $12,623 for semiprivate rooms or $13,535 for private rooms. Aging in place at home is also an option as seniors age with In-Home Care and Home Health Care both averaging $5,911 per month. Seniors who need limited assistance in a non-residential setting may choose Adult Day Health Care, which has the lowest cost at $1,587 per month in Massachusetts.

Nursing Home Care (semiprivate room)
Nursing Home Care (private room)
Can You Use Medicare or Medicaid to Pay for Independent Living in Massachusetts?
Unfortunately, you cannot use Medicaid and Medicare to help pay the monthly fee for residing in an Independent Living community. For seniors who need help with Activities of Daily Living (ADLs), there may be financial assistance programs available to help cover the cost of care in Independent Living. For more information about financial assistance for those who need a higher level of care, read our guide to Assisted Living in Massachusetts.
Read on for more information about using alternative means to make Independent Living more affordable, such as retirement funds, the sale of a home, etc.

Paying for Independent Living in Massachusetts
Seniors typically pay for all independent living costs directly, though some creative financing options may be available to help offset out-of-pocket expenses. A reverse mortgage using home equity is one option, while cashing out a life insurance policy might be another. Independent living options often come with a la carte services that may add or reduce costs depending on the level of assistance or participation seniors plan to use. For example, many independent living communities offer prepared meals. For seniors who opt out, there may be cost savings, and for those who need help with meal preparation, long-term care insurance may pay for costs directly associated with meals.
Independent Living Resources in Massachusetts
Independent living for seniors often means moving into a senior community that may provide a complete continuum of care. Independent living community prices often include entertainment packages, utilities and food, along with rent for a variety of home options. The state government and local organizations offer a variety of assistive services designed to help seniors minimize their out-of-pocket costs and get the most out of available services. Below is a quick list of resources that may provide financial assistance, counseling services or direct care help.
COVID-19 Rules for Independent Living in Massachusetts
The following information is based on research done on several government websites, including mass.gov. These rules apply to Independent Living Communities and other types of senior living facilities. We've most recently updated this data on 2/8/2022, but since COVID-19 is a rapidly evolving pandemic, contact your local senior living facility or Area Agency on Aging for more specific and up-to-date information.

Visitation Policies
Rules for Massachusetts Communities
Are loved ones allowed to visit to provide emotional support?
Yes (Conditions Apply)
Are relatives allowed to visit for end-of-life care?
Yes
Are residents required to quarantine after visiting with a loved one?
No
Are visitors required to wear PPE (including masks) in order to visit residents?
Yes
Are non-medical contractors (such as hairdressers and entertainers) allowed in senior living facilities?
Yes
Are visitors checked for elevated temperatures?
Yes
Are visitors required to answer questions about health, travel, and potential virus contact?
Yes
Outings & Social Activities
Rules for Massachusetts Communities
Are residents allowed to leave (errands, visiting family, etc.) for non-medical reasons?
Yes
Are residents who leave required to quarantine when they return?
Not Available*
Are senior living communities required to cancel all group outings?
No
Are residents allowed to eat meals together in a common area?
Yes (Conditions Apply)
Are residents allowed to gather in common areas for group activites?
Yes (Conditions Apply)
*Note: This information was not available for this state, contact your local area agency on aging or senior living facility for more information.
COVID-19 Safety Measures for Staff and Residents

Rules for Massachusetts Communities
Are staff members regularly required to do a temperature check?
Yes
Are staff members regularly tested for COVID-19?
Yes (Conditions Apply)
Are staff members members regularly required to do a health and safety screening, including questions about travel, contact with positive cases, etc?
Yes
Are residents regularly screened for COVID-19 symptoms?
Yes
Are residents regularly checked for elevated temperatures?
Yes
Are residents regularly tested for COVID-19?
Yes (Conditions Apply)
Find Independent Living Communities in Massachusetts
Use the tool below to find Independent Living Communities near you – if you'd like to search in a specific city in Massachusetts, simply put that in the search bar below.

Directory of Independent Living Communities in Boston, MA
---
---
---
---
---
---
---
---
---
---
---
---
---
---
---
---
---
---
---
is a

Caring Star Community

Earning a Caring Star means this community is among the best Senior Living commuities in America.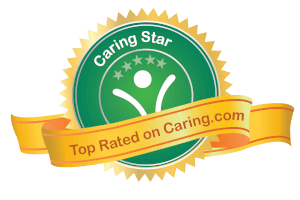 Independent Living Facilities in Massachusetts (30)