Independent Living in Wisconsin
Located in the Upper Midwest with coastlines on Lake Michigan and Lake Superior, Wisconsin is a vibrant state with outstanding outdoor recreational amenities, world-class museums and recreated international villages. It has nearly 6 million residents and a large 65+ community that makes up about 18% of the population. It's one of the cheapest states in the nation to live in, which may enable older adults to maintain their standard of living throughout their retirement years. While some large cities have high crime rates, in general, crime occurs at a comparatively low rate statewide.
Independent living is an ideal option for active older adults who no longer want the stress and time commitments of maintaining a home. These communities offer a low-maintenance lifestyle, freeing up residents to pursue hobbies and interests. Monthly fees are very affordable compared to other residential options for seniors, with rates in Wisconsin coming in at $2,860 per month. This guide provides more information on the cost of independent living in Wisconsin, including how fees compare to costs in nearby states and common options for paying community fees. It also provides a list of resources in the state that can help older adults access social and recreational opportunities, services and options counseling.
The Cost of Independent Living in Wisconsin
Note: There are no authoritative data sources that list Independent Living rates in cities and states throughout the nation. However, because this type of care costs 30%-40% less on average than Assisted Living, we estimated local care costs by subtracting 35% from Assisted Living rates in the Genworth 2021 Cost of Care Survey.
Nationally, Independent Living communities charge $2,925 for monthly care, and in Wisconsin, rates are consistent with this median at $2,990. Care costs are relatively consistent across bordering states, although seniors may save money by living in Michigan, where monthly fees average $2,763, or in Iowa, where residents pay $2,839. Illinois seniors pay $2,917, and in Minnesota, care costs are slightly higher at $2,930.

Wausau is the most economical city in Wisconsin to obtain Independent Living services, with residents paying $2,681 per month. In Fond du Lac, communities charge $2,714 for monthly services, and in La Crosse, fees are comparable at $2,771. The Green Bay region is a slightly costlier option for care at $2,893, and seniors in the Janesville region pay the state average of $2,990. In the state's capital city of Madison, fees exceed state and national medians at $3,120, and in Racine, rates are the highest in the state at $3,543.
Independent Living is the second-most-affordable senior care option in Wisconsin, with residents paying $2,990 per month on average for services. Adult Day Health Care is even more affordable at $1,723, but unlike Independent Living, it doesn't include living expenses such as housing and utilities. Assisted Living is similar to Independent Living but includes personal care services for $4,600 monthly. In-Home Care costs $5,529 and includes personal care and housekeeping in the individual's own home. Home Health Care is a little costlier at $5,720 and includes specialized skilled nursing services. Nursing Home care is the most expensive option, with those in shared rooms paying $9,022.

Can You Use Medicare or Medicaid to Pay for Independent Living in Wisconsin?
Unfortunately, you cannot use Medicaid and Medicare to help pay the monthly fee for residing in an Independent Living community. For seniors who need help with Activities of Daily Living (ADLs), there may be financial assistance programs available to help cover the cost of care in Independent Living. For more information about financial assistance for those who need a higher level of care, read our guide to Assisted Living in Wisconsin.
Read on for more information about using alternative means to make Independent Living more affordable, such as retirement funds, the sale of a home, etc.

Paying for Independent Living in Wisconsin
While medical insurance plans such as Medicare don't pay for independent living, older adults in Wisconsin have several options for covering their living expenses. For many, selling their home provides enough money for independent living community expenses. Others opt to retain ownership of their property and generate passive income by renting it out or taking out a reverse mortgage. Some types of insurance, including Medicaid, long-term care insurance and veterans' benefits, cover specific services provided in independent living communities, bringing down the individual's monthly fees to a manageable amount.
Independent Living Resources in Wisconsin
Wisconsin has a variety of programs and organizations that serve seniors. The following table features agencies that operate statewide to provide options counseling, social and recreational activities, advocacy and outreach.
COVID-19 Rules for Independent Living in Wisconsin
The following information is based on research done on several government websites, including dhs.wisconsin.gov/covid-19. These rules apply to Independent Living Communities and other types of senior living facilities. We've most recently updated this data on 2/15/2022, but since COVID-19 is a rapidly evolving pandemic, contact your local senior living facility or Area Agency on Aging for more specific and up-to-date information.

Visitation Policies
Rules for Wisconsin Communities
Are loved ones allowed to visit to provide emotional support?
Yes (Conditions Apply)
Are relatives allowed to visit for end-of-life care?
Yes
Are residents required to quarantine after visiting with a loved one?
No
Are visitors required to wear PPE (including masks) in order to visit residents?
Yes
Are non-medical contractors (such as hairdressers and entertainers) allowed in senior living facilities?
Yes
Are visitors checked for elevated temperatures?
Yes
Are visitors required to answer questions about health, travel, and potential virus contact?
Yes
Outings & Social Activities
Rules for Wisconsin Communities
Are residents allowed to leave (errands, visiting family, etc.) for non-medical reasons?
Not Available*
Are residents who leave required to quarantine when they return?
Not Available*
Are senior living communities required to cancel all group outings?
Yes
Are residents allowed to eat meals together in a common area?
No
Are residents allowed to gather in common areas for group activites?
No
*Note: This information was not available for this state, contact your local area agency on aging or senior living facility for more information.
COVID-19 Safety Measures for Staff and Residents

Rules for Wisconsin Communities
Are staff members regularly required to do a temperature check?
Yes
Are staff members regularly tested for COVID-19?
Yes (Conditions Apply)
Are staff members members regularly required to do a health and safety screening, including questions about travel, contact with positive cases, etc?
Yes
Are residents regularly screened for COVID-19 symptoms?
Yes
Are residents regularly checked for elevated temperatures?
Yes
Are residents regularly tested for COVID-19?
Yes (Conditions Apply)
Find Independent Living Communities in Wisconsin
Use the tool below to find Independent Living Communities near you – if you'd like to search in a specific city in Wisconsin, simply put that in the search bar below.

Directory of Independent Living Communities in Madison, WI
---
---
---
---
---
---
---
---
---
---
---
---
---
---
---
---
---
is a

Caring Star Community

Earning a Caring Star means this community is among the best Senior Living commuities in America.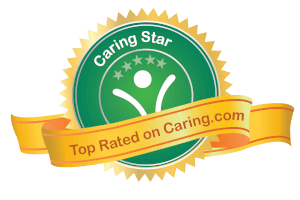 Independent Living Facilities in Wisconsin (44)