Independent Living in Delaware
Seniors looking for a peaceful place to retire may find Delaware suits their needs. The state is known for its pristine beaches, mild weather and quaint towns, but even in one of Delaware's seaside retreats, seniors aren't far from the action. Major cities like Baltimore, Philadelphia and Washington D.C. are just a short drive away, and there are big city attractions in the state, with shopping, arts and dining easy to find in Wilmington.
Delaware has other attractions besides the miles of shoreline. Almost 20% of the state's 990,000 residents are aged 65 and older, so there are plenty of services and amenities designed for older adults. The state is also known for being tax-friendly due to a lack of inheritance and sales taxes and generous income tax deductions for retirees. Seniors can find good health care locally, and some of the country's best hospitals are within driving distance if complex care is required.
The cost for independent living communities in Delaware averages $4,348 per month. This guide includes further information about the cost of independent living in the state, how to fund a transition to an independent living community and some of the resources available for seniors in the state.
The Cost of Independent Living in Delaware
Note: Because there are no reliable sources of cost data for Independent Living, we used the 2021 Genworth Financial Cost of Care Survey to estimate expenses. We took the cost of Assisted Living in Genworth's study and subtracted 35% from this amount because Independent Living generally costs 30-40% less than Assisted Living.
Delaware is bordered by Maryland, New Jersey and Pennsylvania: New Jersey is the only state with a higher cost of Independent Living than Delaware, averaging $4,222 per month. Maryland's average monthly cost of $3,185 is $712 less than Delaware's and Pennsylvania's cost is significantly less at $1,232 each month. Nearby, Virginia and West Virginia also have lower costs of Independent Living at $3,413 and $2,704, respectively. The state's cost is also higher than the national average by $972.

The average cost of Independent Living in Delaware's capital is higher than the state average, but only by $50. Compared to the capital cities in adjacent states, Dover is $809 a month more expensive than Harrisburg, Pennsylvania, but $1,347 less expensive than Trenton, New Jersey. Cost data wasn't available for Maryland's capital, but the cost of Independent Living in its most populous city Baltimore is lower than Dover's by $859.

Independent Living is only one type of senior living community and generally offers little to no hands-on care. For those needing some help, Assisted Living in Delaware averages $5,995. Seniors needing extensive care can expect to pay $12,273 for a semiprivate room or $12,577 for a private room in a Nursing Home Care facility. Delaware seniors can also opt to receive care in their own homes with In-Home Care and Home Health Care averaging $5,339 per month. Finally, seniors who need nonresidential care will find Adult Day Health Care options in Delaware at around $1,661 per month.

Nursing Home Care (semiprivate room)
Nursing Home Care (private room)
Can You Use Medicare or Medicaid to Pay for Independent Living in Delaware?
Unfortunately, you cannot use Medicaid and Medicare to help pay the monthly fee for residing in an Independent Living community. For seniors who need help with Activities of Daily Living (ADLs), there may be financial assistance programs available to help cover the cost of care in Independent Living. For more information about financial assistance for those who need a higher level of care, read our guide to Assisted Living in Delaware.
Read on for more information about using alternative means to make Independent Living more affordable, such as retirement funds, the sale of a home, etc.

Paying for Independent Living in Delaware
There are many ways for seniors to fund a move into an independent living community. For older adults who are downsizing, the proceeds of the sale of their homes can be used for independent living. Homeowners can also rent out their existing homes or take out a reverse mortgage to help fund the transition. Seniors may be able to use their existing income to cover monthly expenses as housing, transportation and meals are often included. Our independent living page has more information about paying for independent living.
Independent Living Resources in Delaware
Independent living communities are designed for people who can still live independently, but it's still good to know that support is available when it's needed. Below is a selection of resources available to help people in Delaware as they age.
COVID-19 Rules for Independent Living in Delaware
The following information is based on research done on several government websites, including coronavirus.delaware.gov. These rules apply to Independent Living Communities and other types of senior living facilities. We've most recently updated this data on 2/3/2022, but since COVID-19 is a rapidly evolving pandemic, contact your local senior living facility or Area Agency on Aging for more specific and up-to-date information.

Visitation Policies
Rules for Delaware Communities
Are loved ones allowed to visit to provide emotional support?
Yes (Conditions Apply)
Are relatives allowed to visit for end-of-life care?
Yes
Are residents required to quarantine after visiting with a loved one?
No
Are visitors required to wear PPE (including masks) in order to visit residents?
Yes (Conditions Apply)
Are non-medical contractors (such as hairdressers and entertainers) allowed in senior living facilities?
Yes
Are visitors checked for elevated temperatures?
Yes
Are visitors required to answer questions about health, travel, and potential virus contact?
Yes
Outings & Social Activities
Rules for Delaware Communities
Are residents allowed to leave (errands, visiting family, etc.) for non-medical reasons?
Yes
Are residents who leave required to quarantine when they return?
No (Conditions Apply)
Are senior living communities required to cancel all group outings?
No
Are residents allowed to eat meals together in a common area?
Yes
Are residents allowed to gather in common areas for group activites?
Yes
COVID-19 Safety Measures for Staff and Residents

Rules for Delaware Communities
Are staff members regularly required to do a temperature check?
Yes
Are staff members regularly tested for COVID-19?
Yes (Conditions Apply)
Are staff members members regularly required to do a health and safety screening, including questions about travel, contact with positive cases, etc?
Yes
Are residents regularly screened for COVID-19 symptoms?
Yes
Are residents regularly checked for elevated temperatures?
Yes
Are residents regularly tested for COVID-19?
Yes (Conditions Apply)
Find Independent Living Communities in Delaware
Use the tool below to find Independent Living Communities near you – if you'd like to search in a specific city in Delaware, simply put that in the search bar below.

Directory of Independent Living Communities in Wilmington, DE
---
---
---
---
---
---
---
---
---
---
---
---
---
---
---
---
---
---
---
---
is a

Caring Star Community

Earning a Caring Star means this community is among the best Senior Living commuities in America.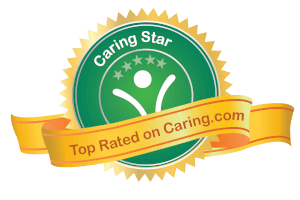 Independent Living Facilities in Delaware (4)