Independent Living in Maine
Life in Maine is almost iconic as a representation of New England. Seniors seeking an active retirement spot with some of the country's best seafood, a cost of living that's 3.5% below the national average and four full seasons each year might consider the crashing waves and rocky Atlantic Beaches of Maine. Portland, the largest city in the state, is right on the coast and has plenty to occupy those interested in the arts and culture at the Portland Museum of Art, while the Allagash Brewing Company is just one of the dozens of small-batch, craft brewers throughout the state.
Seniors who are early in their retirement or who need little to no assistance with daily activities are ideal candidates for independent living communities. These communities often provide easy access to social opportunities and may offer extra services such as congregate meals, all while residents live in individual homes or apartments. Seniors participate as much or as little as they choose.
Independent living averages $3,862 per month in this state. This guide offers more information about the expected cost of independent living in Maine, along with resources that may be helpful to seniors as their situation changes.
The Cost of Independent Living in Maine
Note: There is no definitive data for tracking the specific costs of Independent Living, but it tends to be 30-40% percent less expensive than Assisted Living. To determine Independent Living prices in the guide below, we've subtracted 35% from the Assisted Living cost data found in the Genworth Financial Cost of Care Survey.
Independent Living costs roughly $3,812 a month in Maine, which is considerably higher than the U.S. average of $2,925. However, Maine's prices are also a bit lower than those of its direct neighbor New Hampshire, where seniors pay an estimated $3,934 per month. Prices are yet higher in Massachusetts at $4,225, while Vermont's prices are the lowest of the group at $3,413.

Prices for Independent Living fall within a fairly wide range in Maine. In Bangor, seniors can expect to pay $3,088, and in Lewiston, the price is $3,565 — both below the statewide average. In Portland, the state's most populous city, the estimated cost of Independent Living is much higher at $4,241.

There are a few other care-type options for older adults in Maine. Adult Day Care runs about $2,600 a month, making it a much cheaper option than Independent Living. For an average price of $5,720 a month, seniors can set up home-based care through either Home Health Aide or Homemaker services. Assisted Living is a slightly more expensive option at $5,865 but is essential for seniors who need personal daily support. There's a significant jump in the costs with Nursing Home care, where a semiprivate room costs $10,494 a month and a private room runs roughly $11,254.

Nursing Home (semiprivate room)
Nursing Home (private room)
Can You Use Medicare or Medicaid to Pay for Independent Living in Maine?
Unfortunately, you cannot use Medicaid and Medicare to help pay the monthly fee for residing in an Independent Living community. For seniors who need help with Activities of Daily Living (ADLs), there may be financial assistance programs available to help cover the cost of care in Independent Living. For more information about financial assistance for those who need a higher level of care, read our guide to Assisted Living in Maine.
Read on for more information about using alternative means to make Independent Living more affordable, such as retirement funds, the sale of a home, etc.

Paying for Independent Living in Maine
Independent living is typically paid entirely out of pocket. Government programs don't offer assistance with room and board at these facilities, though some waivers or long-term care insurance may help with assistance services delivered as seniors need additional help with daily activities. For the direct cost of independent living, seniors may opt to sell their homes to purchase their new retirement homes. Another option may be a reverse mortgage for those seniors uninterested in selling their homes. There are many financing options to help with the costs of independent living in Maine.
Independent Living Resources in Maine
For seniors considering retirement or newly retired, there's a lot to do. Below are some resources that may answer questions or provide access to senior services for Mainers.
COVID-19 Rules for Independent Living in Maine
The following information is based on research done on several government websites, including maine.gov/dhhs. These rules apply to Independent Living Communities and other types of senior living facilities. We've most recently updated this data on 2/8/2022, but since COVID-19 is a rapidly evolving pandemic, contact your local senior living facility or Area Agency on Aging for more specific and up-to-date information.

Visitation Policies
Rules for Maine Communities
Are loved ones allowed to visit to provide emotional support?
Yes (Conditions Apply)
Are relatives allowed to visit for end-of-life care?
Yes
Are residents required to quarantine after visiting with a loved one?
No
Are visitors required to wear PPE (including masks) in order to visit residents?
Yes
Are non-medical contractors (such as hairdressers and entertainers) allowed in senior living facilities?
Yes
Are visitors checked for elevated temperatures?
Yes
Are visitors required to answer questions about health, travel, and potential virus contact?
Yes
Outings & Social Activities
Rules for Maine Communities
Are residents allowed to leave (errands, visiting family, etc.) for non-medical reasons?
Yes
Are residents who leave required to quarantine when they return?
No (Conditions Apply)
Are senior living communities required to cancel all group outings?
No
Are residents allowed to eat meals together in a common area?
Yes (Conditions Apply)
Are residents allowed to gather in common areas for group activites?
Yes (Conditions Apply)
COVID-19 Safety Measures for Staff and Residents

Rules for Maine Communities
Are staff members regularly required to do a temperature check?
Yes
Are staff members regularly tested for COVID-19?
Yes (Conditions Apply)
Are staff members members regularly required to do a health and safety screening, including questions about travel, contact with positive cases, etc?
Yes
Are residents regularly screened for COVID-19 symptoms?
Yes
Are residents regularly checked for elevated temperatures?
Yes
Are residents regularly tested for COVID-19?
Yes (Conditions Apply)
Find Independent Living Communities in Maine
Use the tool below to find Independent Living Communities near you – if you'd like to search in a specific city in Maine, simply put that in the search bar below.

Directory of Independent Living Communities in Portland, ME
---
---
---
---
---
---
---
---
---
---
---
---
---
is a

Caring Star Community

Earning a Caring Star means this community is among the best Senior Living commuities in America.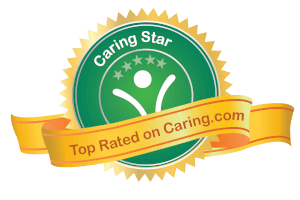 Independent Living Facilities in Maine (9)