Independent Living in Ohio
Located in the northeast portion of the United States and bordering Lake Erie, Ohio is an option for seniors looking to retire. The cost of living throughout the state is lower than the national average. Seniors can expect to pay less for healthcare, groceries, housing and transportation. The state is also tax-friendly for retirees. Social Security is fully exempt from state income tax, and there are credits available for pension and retirement accounts. The state also gets around 173 sunny days per year, with average July highs of 84 degrees and winter lows around 20 degrees. Summers are comfortable for exploring the outdoors, and during winter, the state gets approximately 28 inches of snow.
Independent living allows active seniors to maintain their privacy and live healthy lives for as long as possible with support if it's ever needed. Independent living communities are maintenance-free and provide everything needed to live stress-free. The average independent living community in Ohio costs $2,827 per month.
This guide covers the cost of independent living in the state, ways to pay for it and a list of available resources in the state geared to help seniors.
The Cost of Independent Living in Ohio
Note: To calculate the cost of Independent Living in Ohio, 35% is subtracted from the average cost of Assisted Living. It's necessary because no other reliable source for Independent Living costs is available. Typically, Independent Living is 30-40% less expensive than Assisted Living. Assisted Living cost information is obtained from Genworth Financial's Cost of Care Survey for 2021.
While Ohio is the only state in the region with Independent Living costs higher than the national average of $2,925 per month, it's not much more expensive than other nearby states. Michigan and Indiana are about $200 less expensive per month, at $2,763 and $2,784, respectively. In the Commonwealth of Pennsylvania, the average rate is $2,665 per month. Ohio shares its longest border with West Virginia, where the average monthly price for Independent Living is $2,704. With a median price of $2,241 per month, Kentucky has the least expensive Independent Living costs in the region.

The variation in Independent Living costs between cities in Ohio is relatively small. At the bottom end of the range is Columbus, with a monthly average of $2,655. At the top is Cleveland, with a median rate of $3,211 per month. Youngstown, along the Pennsylvania border, has a monthly average of $3,078. Lima is at the opposite end of the state and has an average rate of $2,992 per month for Independent Living. In nearby Dayton, seniors pay an average of $2,763 monthly.

Independent Living is one of the most affordable types of senior communities in Ohio. Adult Day Care is cheaper at $1,733 per month, but it's usually only available during the weekdays. The average cost for Assisted Living facilities is $4,635 per month. Seniors who want care in their own homes in Ohio can expect an average expense of $4,957 per month for In-Home Care and $5,053 for Home Health Care. Nursing Home Care in the state is the most expensive for senior care and has a median price of $7,300 per month.

Can You Use Medicare or Medicaid to Pay for Independent Living in Ohio?
Unfortunately, you cannot use Medicaid and Medicare to help pay the monthly fee for residing in an Independent Living community. For seniors who need help with Activities of Daily Living (ADLs), there may be financial assistance programs available to help cover the cost of care in Independent Living. For more information about financial assistance for those who need a higher level of care, read our guide to Assisted Living in Ohio.
Read on for more information about using alternative means to make Independent Living more affordable, such as retirement funds, the sale of a home, etc.

Paying for Independent Living in Ohio
Independent living costs are typically not covered by insurance. However, those with long-term care insurance may have some home and community-based services covered under their policy. Many seniors rely on retirement income to pay for independent living; however, other options include pensions, Social Security Income, reverse mortgages, veterans benefits and annuities. The U.S. Department of Housing and Urban Development has several programs that help low-income seniors secure safe and affordable living quarters, including public housing and rental assistance or vouchers. To learn more about various options to pay, read our guide to independent living.
Independent Living Resources in Ohio
Ohio has many low-cost and free resources for seniors throughout the state. The following is a list of a few of the most common.
COVID-19 Rules for Independent Living in Ohio
The following information is based on research done on several government websites, including coronavirus.ohio.gov. These rules apply to Independent Living Communities and other types of senior living facilities. We've most recently updated this data on 2/13/2022), but since COVID-19 is a rapidly evolving pandemic, contact your local senior living facility or Area Agency on Aging for more specific and up-to-date information.

Visitation Policies
RULES FOR OHIO COMMUNITIES
Can I visit my relative in person if he/she wants emotional support from me?
Can I visit my relative in person for end-of-life compassion care?
Will my loved one be required to self-quarantine after I visit him or her?
Do I need to wear PPE and/or a cloth mask if I do visit my relative in person?
Are Hairdressers and other non-medical contractors still allowed in senior living facilities?
Does the state recommend or require that senior living facilities assist families with setting up virtual visit alternatives?
Are visitors being screened for elevated temperatures?
Are visitors being asked questions about health, travel, and potential virus contact?
Outings & Social Activities
RULES FOR OHIO COMMUNITIES
Are residents allowed to leave the facility for non-medical reasons?
Are residents of senior living facilities who leave and return required to self-quarantine?
Are senior living facilities required to cancel all group outings?
Are residents still eating together in the dining hall?
Are facilities still allowed to host group activities within the community?
COVID-19 Safety Measures for Staff and Residents

RULES FOR OHIO COMMUNITIES
Are staff members and contractors being screened for elevated temperatures?
Are staff members and contractors being tested for Coronavirus?
Are staff members and contractors being asked questions about health, travel, and potential virus contact?
Are staff members required to regularly screen residents for coronavirus symptoms?
Are residents relied on to screen themselves and self-report potential coronavirus symptoms?
Are staff members required to take residents' temperatures?
Are residents being tested for coronavirus?
Find Independent Living Communities in Ohio
Use the tool below to find Independent Living Communities near you – if you'd like to search in a specific city in Ohio, simply put that in the search bar below.

Directory of Independent Living Communities in Cleveland, OH
---
---
---
---
---
---
---
---
is a

Caring Star Community

Earning a Caring Star means this community is among the best Senior Living commuities in America.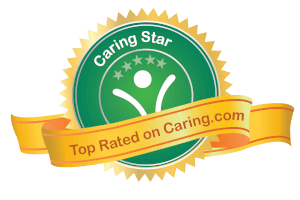 Independent Living Facilities in Ohio (65)