Independent Living in Nevada
Located in the southwest portion of the United States, Nevada offers year-round sunshine, casinos, golf courses, outdoor recreation and a low cost of living. Compared to the national average, seniors in Nevada can expect to pay less for healthcare and utilities. The state also has some of the best tax benefits for retirees, including no income tax and no tax on 401Ks and IRAs. Nevada is also home to the Hoover Dam, Red Rock Canyon and the Bellagio Conservatory. With approximately 252 sunny days per year, the state offers plenty of sunshine for active seniors to explore the local sites.
Seniors who want to live independently in a community without worrying about landscaping and home upkeep. Housekeeping, laundry and meals typically aren't included in the monthly rent but may be available for additional costs. Independent living communities are those for older adults 55 and older that provide convenient access to medical care, dining and entertainment while allowing them to socialize with others of the same age. Independent living in Nevada costs around $2,337 per month.
This guide covers the cost of surrounding cities and provides a list of resources available for seniors in the state.
The Cost of Independent Living in Nevada
Note: Official data on the cost of Independent Living arrangements in the United States is not available. However, Independent Living is generally 30% to 40% less expensive than Assisted Living. Therefore, to arrive at Independent Living costs, we have reduced the Assisted Living rates found in the Genworth 2021 Cost of Care Survey by 35%.
Nevada residents pay an average of $2,438 per month for Independent Living accommodations, which is several hundred dollars lower than the national average of $2,925. Neighboring Utah has a slightly lower median rate at $2,275, but otherwise, the surrounding states are pricier than Nevada. Idaho's average monthly rate is $2,495, Arizona's is $2,600 and Oregon's is $3,280. California is the priciest of Nevada's bordering states, with a median cost of $3,413 for Independent Living.

Among Nevadan cities, Las Vegas is affordable for Independent Living. There, the average resident pays $2,373 per month. Reno is more expensive, with a typical monthly rate of $2,763. Carson City falls between the two, coming in at $2,483 on average. Across Nevada's eastern border in Utah, St. George has a lower average cost at $2,275. To the west, the average Independent Living resident in Fresno, CA, pays $2,535, which is fairly comparable to the prices found in the aforementioned Nevadan cities.
In Nevada, Adult Day Care is the most affordable arrangement for senior care. It has a median monthly cost of $1,788. Independent Living, with its average rate of $2,438, is the next cheapest. Assisted Living facilities charge an average of $3,750 per month. Meanwhile, the services of both Homemaker Care and Home Health Care providers cost $5,148 on average. Because Nursing Home Care's median monthly rate is $9,216 for semiprivate and $10,007 for private accommodations, it's the most expensive type of senior care in Nevada.
Nursing Home Care (semiprivate room)
Nursing Home Care (private room)
Can You Use Medicare or Medicaid to Pay for Independent Living in Nevada?
Unfortunately, you cannot use Medicaid and Medicare to help pay the monthly fee for residing in an Independent Living community. For seniors who need help with Activities of Daily Living (ADLs), there may be financial assistance programs available to help cover the cost of care in Independent Living. For more information about financial assistance for those who need a higher level of care, read our guide to Assisted Living in Nevada.
Read on for more information about using alternative means to make Independent Living more affordable, such as retirement funds, the sale of a home, etc.

Paying for Independent Living in Nevada
The majority of seniors pay for independent living out of pocket. Aside from personal savings, there are multiple options to help older adults afford housing. Some prefer to sell their previous homes, while others opt for reverse mortgages. Social Security benefits and pensions may help cover some independent living expenses, while those with disabilities may use part of their Supplemental Security Income (SSI). The U.S. Department of Housing and Urban Development also offers several programs, including housing choice vouchers, to help seniors locate safe and affordable living arrangements.
Independent Living Resources in Nevada
There are multiple agencies and programs within the state of Nevada that help seniors age in place and with dignity.
COVID-19 Rules for Independent Living in Nevada
The following information is based on research done on several government websites, including nvhealthresponse.nv.gov. These rules apply to Independent Living Communities and other types of senior living facilities. We've most recently updated this data on 2/10/2022, but since COVID-19 is a rapidly evolving pandemic, contact your local senior living facility or Area Agency on Aging for more specific and up-to-date information.

Visitation Policies
Rules for Nevada Communities
Are loved ones allowed to visit to provide emotional support?
Yes (Conditions Apply)
Are relatives allowed to visit for end-of-life care?
Yes
Are residents required to quarantine after visiting with a loved one?
No
Are visitors required to wear PPE (including masks) in order to visit residents?
Yes
Are non-medical contractors (such as hairdressers and entertainers) allowed in senior living facilities?
Yes
Are visitors checked for elevated temperatures?
Yes
Are visitors required to answer questions about health, travel, and potential virus contact?
Yes
Outings & Social Activities
Rules for Nevada Communities
Are residents allowed to leave (errands, visiting family, etc.) for non-medical reasons?
Yes
Are residents who leave required to quarantine when they return?
No (Conditions Apply)
Are senior living communities required to cancel all group outings?
No
Are residents allowed to eat meals together in a common area?
Yes (Conditions Apply)
Are residents allowed to gather in common areas for group activites?
Yes (Conditions Apply)
COVID-19 Safety Measures for Staff and Residents

Rules for Nevada Communities
Are staff members regularly required to do a temperature check?
Yes
Are staff members regularly tested for COVID-19?
Yes (Conditions Apply)
Are staff members members regularly required to do a health and safety screening, including questions about travel, contact with positive cases, etc?
Yes
Are residents regularly screened for COVID-19 symptoms?
Yes
Are residents regularly checked for elevated temperatures?
Yes
Are residents regularly tested for COVID-19?
Yes (Conditions Apply)
Find Independent Living Communities in Nevada
Use the tool below to find Independent Living Communities near you – if you'd like to search in a specific city in Nevada, simply put that in the search bar below.

Directory of Independent Living Communities in Reno, NV
---
---
---
---
---
---
---
---
---
---
---
---
---
---
---
---
is a

Caring Star Community

Earning a Caring Star means this community is among the best Senior Living commuities in America.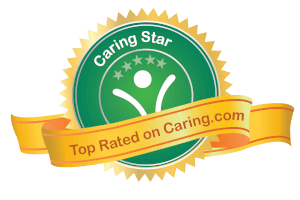 Independent Living Facilities in Nevada (6)