Find Home Healthcare Agencies Near Me
Home healthcare, or skilled care you receive at home, is a continuation of care your loved one might have received or needed in an inpatient care placement. This kind of care may be called senior home healthcare or elderly home healthcare.
These services may be part of a doctor's treatment plan for your loved one, so they can be at home and still receive rehabilitation, recovery or other clinical healthcare. The doctor may recommend occupational or physical therapy, speech therapy, wound care, staff to provide medications or injections, and staff to monitor recovery while remaining at home.

This arrangement, as ordered by a doctor, is likely temporary as the patient may resume normal function and can handle household duties and functions after recovery. In some instances, caregivers decide to continue the skilled home healthcare after the physician's order has ended, with the understanding that coverage for that benefit may change at that point.

You will have some ability to negotiate when care providers come to your home, depending on what kind of care the doctor has recommended. For example, a doctor may recommend that a physical therapist come to your home three times a week to work with your loved one. Your family will be able to work with the provider to find the times of day that work best for everyone. Since these services are part of a treatment plan, Medicare or insurance often covers the cost of home health care.

Senior home healthcare can benefit family caregivers, too. Having skilled healthcare personnel monitoring and helping care for your loved one can reduce your worry, and also relieve you of some caregiving activities you may be unable to provide. In some cases, you may find senior home healthcare services that offer additional staff who can also provide you with respite so you can care for yourself or take care of chores needed to keep your household running.
What Types of Care and Services Are Provided by Home Health Agencies?
Home health agencies have to be certified or licensed in compliance with state and local standards. In order to receive Medicaid or Medicare, they also have to meet certain standards set out by the Centers for Medicare & Medicaid Services (CMS). That means that the skilled nursing and other healthcare services your agency provides must be overseen by a team that includes a physician and appropriately qualified nurses, even though your family might not work directly with those medical administrators. They make sure that the home healthcare agency or group can provide a range of services, listed below.

Also known as: CNA, home health aide or certified nursing assistant

A certified nurse aide is a caregiver who will come to your home to provide medical care. Home health aides and CNAs may also help with other day-to-day care needs, such as bathing, dressing, light housekeeping, or meal preparation.
Generally, home health aides and certified nurse aides have undergone formal training and certification. They can administer medications, and many have received special training to change simple dressings, give massages, and assist with braces and mobility devices.
Some are also trained to operate and troubleshoot medical equipment, such as home oxygen or ventilators. Training and certification requirements for this type of caregiver vary by state, so be sure to ask about each caregiver's unique qualifications. You should expect any home health worker to be supervised by a nurse and to provide care as outlined in your loved one's home healthcare plan.

After a stroke, fall, broken bone, or serious illness, your loved one will likely need help with movement and muscle strength. Your home healthcare agency may send a physical therapist or occupational therapist to your home. A physical therapist can help your loved one with overall mobility: walking, getting in and out of bed, sitting, and standing.
An occupational therapist will help your elderly loved one with activities of daily living, such as eating, buttoning clothes, and brushing hair. These types of caregivers can also help relieve pain, improve range of motion, and build up and retain muscle performance.
When a physical therapist or occupational therapist comes to your home, you can expect him to teach your loved one to do specialized exercises. Ideally, the therapist will also provide you with detailed instructions, with each step illustrated and clearly explained. Ask your therapist how frequently your loved one should do the exercises and how to be sure the exercises are being done correctly. You can also ask a physical therapist or occupational therapist to help you figure out how to make these exercises a routine part of your loved one's daily routine.
Physical therapists and occupational therapists may also use massage, heat, water, passive exercise or electricity to help your loved one recover.

Also called: speech language pathologists (SLPs)
If your loved one's illness or injury has affected her speech, your home health agency might send a speech therapist to your home. Speech therapists provide care to improve a loved one's speech, language, cognition, voice, and swallowing. They may provide drills and activities to improve skills, or they may provide strengthening exercises for the muscles of the lips and tongue.

Also called: registered nurses (RNs), licensed practical nurses (LPNs), licensed vocational nurses (LVNs) or advanced practical nurses (APNs)
These nurses provide skilled care, including administering medications, changing dressings, managing catheters and intravenous lines, and giving injections. You can expect a visiting nurse to evaluate your loved one, take vital signs, and write detailed notes about your loved one's progress.
Visiting nurses are highly trained and tend to have higher hourly rates than other types of caregivers — up to $75 per hour.

Home healthcare agencies will assess your loved one's specific healthcare needs and propose a healthcare plan, sometimes called a plan of care. Your loved one's doctor will then review the healthcare plan and sign it to show approval. The healthcare plan details what type of medical care your loved one will receive, what types of workers will provide the care, how frequently they will come to your loved one's home, and how long the care is expected to last. You should receive a written copy of the plan of care.
Depending on how the patient's needs progress, the home care agency may request an extension of services. They'll send additional paperwork to the doctor for approval. And you'll want to be sure to confirm that your loved one's insurance will cover extended services.

Note: It can take time for the doctor of record to approve the original healthcare plan or the extension of services. In the meantime, most experienced nurses and therapists just get started with what they think the patient needs, unless they see an area of concern. This usually works well. Be aware, though, that care providers and doctors aren't necessarily conferring closely (or at all) about what's happening. So don't assume that everyone's on the same page about what's needed. If you have a question about any service, be sure to ask the home care agency and the doctor.

How Much Does Home Healthcare Cost and What Are the Payment Options?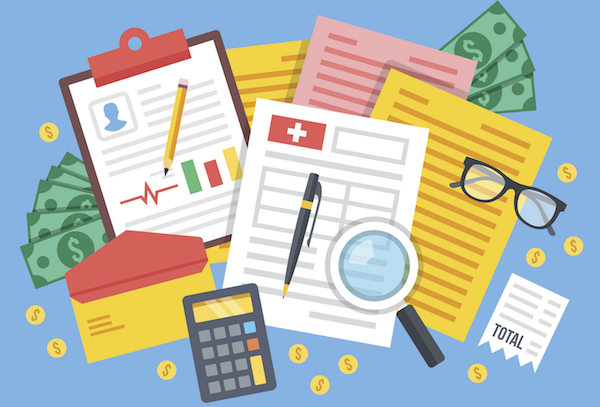 In most cases, home health care agencies are not set up to provide fee-for-service; they offer services that are reimbursed by Medicare or other insurance. If they do charge fee-for-service, Home healthcare costs range from $15 to $75 per hour, depending on the training and expertise of the specific healthcare worker who comes to your home. Nurses and physical therapists are more expensive; home health aides charge less.
When your loved one is recovering from surgery, accident, or illness and home healthcare is prescribed by a doctor, it's generally covered by Medicare. Here's the tricky part: Medicare provides coverage for a specific ailment. Once recovery from that ailment is complete, Medicare coverage ends. And Medicare coverage also ends if your loved one ceases to make progress in recovery efforts.
When home healthcare is not covered by Medicare, you can explore additional options, such as veterans benefits, Medigap, Medicaid, long-term care insurance, or private pay.
Short-term home healthcare visits by a nurse, therapist, or certified home health aide — which typically follow a hospitalization, injury, or severe illness and are intended to help someone return to a stable condition — are usually covered by Medicare, Medicaid, the VA, and private health insurance. For home healthcare that's not covered by any program or insurance, provided through a licensed home healthcare agency, expect the cost to run from $20 to more than $100 per hour, depending on location and the level of training of the care provider (nurse, physical therapist, or home health aide).
Note that home healthcare is different from long-term in-home care assistance that doesn't involve medical care. In-home nonmedical care — to help someone with things like bathing, toileting, and other activities of daily living; or for companionship, security, or household tasks — involves different costs and coverage possibilities.
There are many options to pay for your loved one's home healthcare. What follows are some of the most common payment options.
Public Benefits for Home Healthcare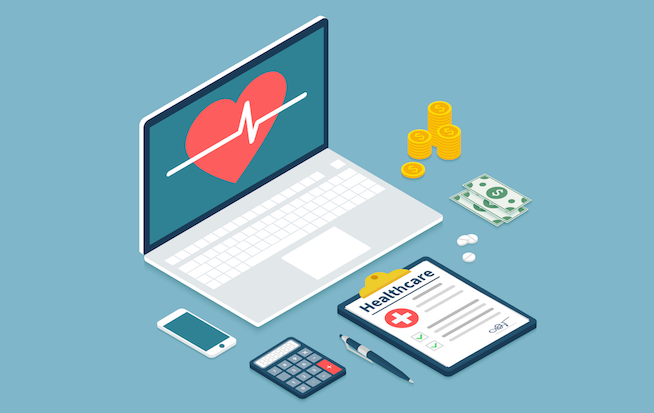 If your loved one is enrolled in Medicare (including a Medicare Advantage Plan or Medicaid, or in the VA healthcare system, one or all of them will pay the full cost — meaning there are no co-payments — of home healthcare as long as certain conditions are met.
Medicare
Medicare pays the full cost of covered home healthcare provided by a Medicare-certified agency if prescribed by a treating physician. A different part of Medicare might cover home healthcare in different circumstances, and depending on which part(s) your loved one is enrolled in:
Medicare Part A covers the care if, within the previous 30 days, your loved one has been a hospital inpatient for at least three days.
Medicare Part B covers the care if there's no prior three-day hospital stay.
If your loved one is enrolled in a Medicare Part C Medicare Advantage plan, instead of traditional Medicare Part A and Part B, the plan will cover home healthcare regardless of a hospital stay but may require that it be provided by a provider/agency that's a part of the plan's network.
Medicare coverage for home healthcare lasts only as long as the physician and home healthcare agency certify that the patient needs regular at-home medical care in order to recover from an injury, surgery, or other acute condition.
Tip: For help with any Medicare question regarding home healthcare coverage, you and your loved one can get free, expert counseling at a local office of the State Health Insurance Assistance Program (SHIP) or Health Insurance Counseling and Advocacy Program (HICAP).
Medicaid
If your loved one is enrolled in Medicaid (for people with very low income and few assets other than their home and car), it can cover the full cost of care from a Medicaid-participating home healthcare agency. For people who have both Medicare and Medicaid, the Medicaid program might cover some home healthcare after Medicare coverage stops.
To find out about Medicaid home healthcare coverage, contact the Medicaid agency in your state by going to the online link to state Medicaid agencies. Or contact the Area Agency on Aging for the region where your loved one lives.
Veterans' Benefits
If your loved one is a veteran, he or she might be enrolled in or eligible for Department of Veterans Affairs (VA) medical care, which includes home healthcare. To find out about enrolling for VA medical benefits, and how to receive home healthcare, call the VA at (877) 222-8387 or visit the healthcare pages on the VA website.
Private Insurance Options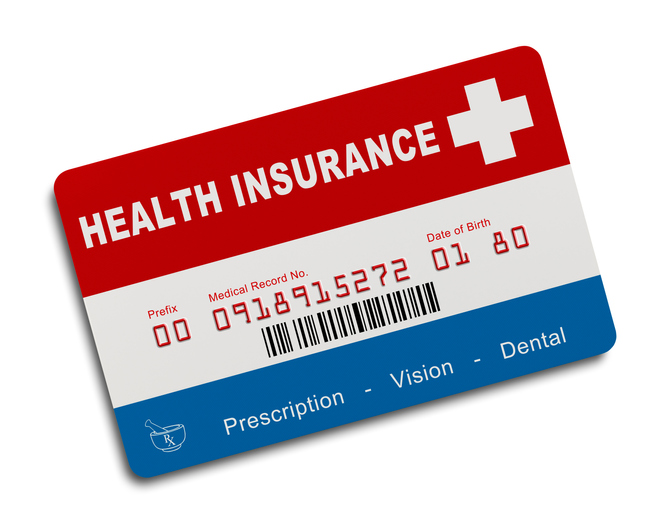 Private health insurance usually provides good coverage for short-term in home nursing care, though, your loved one may have to pay a patient co-payment. This coverage includes health insurance based on current employment (the patient's or spouse's) or retiree health insurance. Learn more about using private insurance to help pay for home healthcare.
Other Payment Options
It may happen that your loved one would like to continue home healthcare after public or private insurance will no longer cover it. If so, you may have to pay out of pocket. But there may also be care options other than agency-provided home healthcare for which your loved one is covered or that are less expensive for you to pay out of pocket. Talk to your local Agency on Aging representative to find out what kinds of low-cost or volunteer-based services exist in your community.

How Do I Find the Right Home Healthcare Agency?
The treating physician or the hospital or other facility where you or your loved one is a patient will refer you to a particular certified home health care agency. But if you know a different agency you'd prefer, or if you become dissatisfied with the agency your doctor or hospital chooses (or with the particular nurses, therapists, or home health aides the agency sends), you may be able to switch to a different agency.
To search for home health agencies and to see ratings and reviews of home health agencies — use Caring.com's Home Health Agency Directory by typing in a city or zip code into the search bar at the top of this page. You can also compare information about home health agencies by using Medicare's official online Home Health Compare tool.
In most cases, the doctor or hospital will make arrangements for home healthcare. If you'd like to know more about any agency, search right here in the Caring.com Home Healthcare Directory to see reviews and ratings from other families.
It is also possible for you to choose a home healthcare agency rather than having one assigned. If you'd like to find your own home healthcare agency, start your search below.
You may also consider asking family and friends for their recommendations. Word of mouth is an excellent way to find an agency, group, or individual who will fit into your daily life and provide the care your loved one needs. Bear in mind that different states have different requirements for certifications, referrals, and background checks. If it is important to you to make sure the individuals coming into your home have the appropriate certifications and a non-criminal background, be sure to ask the agency administration to provide the necessary documentation.