Home Care in Huntington Station, NY
Huntington Station is a town of nearly 35,000 residents on Long Island in the NYC metro area. Approximately 14.5% of the population are seniors, below the national average of 16.5%. Many seniors need some level of assistance to remain living in their homes. Home care services help seniors age in place by providing assistance with home management or personal care tasks such as bathing or grooming; home health care is similar to in-home care, but instead focuses on providing medical treatments and care. Seniors in Huntington Station pay $5,339 for in-home care, which is the same as the state average and slightly above the national average cost of $4,957.
Seniors in Huntington Station live in a vibrant, bustling city with access to some of the best medical care in the country, including Huntington Hospital, ranked in the top 10% of all hospitals in the United States.
Below we've compiled a comprehensive directory of every home care provider in the Huntington Station area – complete with services offered and reviews from families who've actually used the service. In addition to our in-depth provider listings, we've compiled resources to help seniors and their families to access all the tools they need to age in place safely and gracefully.
Paying for Home Care in Huntington Station, NY
The Cost of Home Care in Huntington Station, NY
Seniors who live in Huntington Station pay approximately $5,350 per month for in-home care. This is higher than the national average but equal to the state's cost average. In comparison to the remainder of the New York metro area, Huntington Station's seniors pay slightly less, around $200 per month less. Fortunately for seniors in the area, the cost for home care varies little between Huntington Station and comparable areas across the region; in-home care in Huntington Station is equal to that of Poughkeepsie, approximately $100 more per month than New Haven and $190 more per month than the Trenton area.
The Cost of Home Care vs. Other Senior Care Options in Huntington Station, NY
The cost of home care in Huntington Station is approximately $5,300 per month. Seniors pay significantly more for in-home care—approximately $3,700 more than they do for adult day health care. However, residents of Huntington Station pay less for in-home care than they do for other types of care. Home care is more than $930 less per month than an assisted living community and a whopping $11,500 less per month than a semi-private room in a nursing home.
Nursing Home Facility (semiprivate room)
Financial Assistance for Home Care in Huntington Station, NY
Given the high cost of in-home care, many people use one or more forms of financial assistance to cover the expenses. Below, we explain some of the most common sources of financial help for paying for in-home care. If none of these options are available to you, you can reach out to your Area Agency on Aging or Aging and Disability Resource Center to learn about local resources.
Free & Low-Cost Home Care Resources in Huntington Station, NY
As with other seniors who live in one of the five boroughs of New York City, seniors who live in Huntington Station can find it difficult to find the services they need to remain in their own homes as they age. This is due to the huge variation of services available to the different counties and boroughs associated with the metropolitan area. The table below provides an overview and contact information for free and low-cost local home care resources in and around Huntington Station.
Determining Your Loved One's Need for In-Home Care
Aging can be a difficult process, and loved ones may not always ask for help – oftentimes it's up to their family to evaluate their need for help around the house. While no two situations are exactly alike, this checklist can help you and your loved ones determine when it's time to start the search for a home care provider.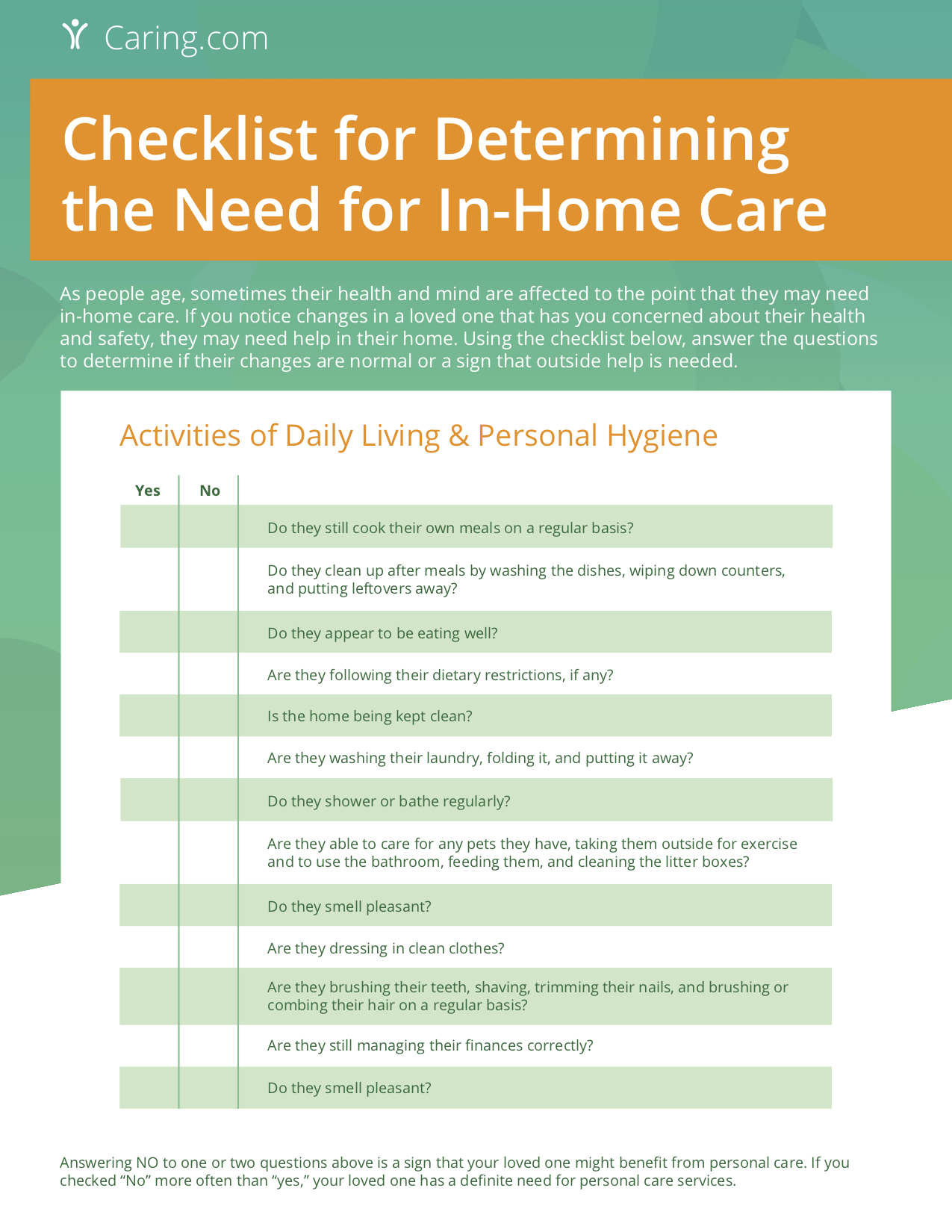 Guidelines for Talking About In-Home Care
If you've determined that your loved one needs the assistance of a care provider in their home, it may be time for a difficult conversation. Handled correctly, however, this process can bring a family together and ensure that everyone's concerns are addressed. Use this PDF as a starting point to help the conversation stay as positive and productive as possible.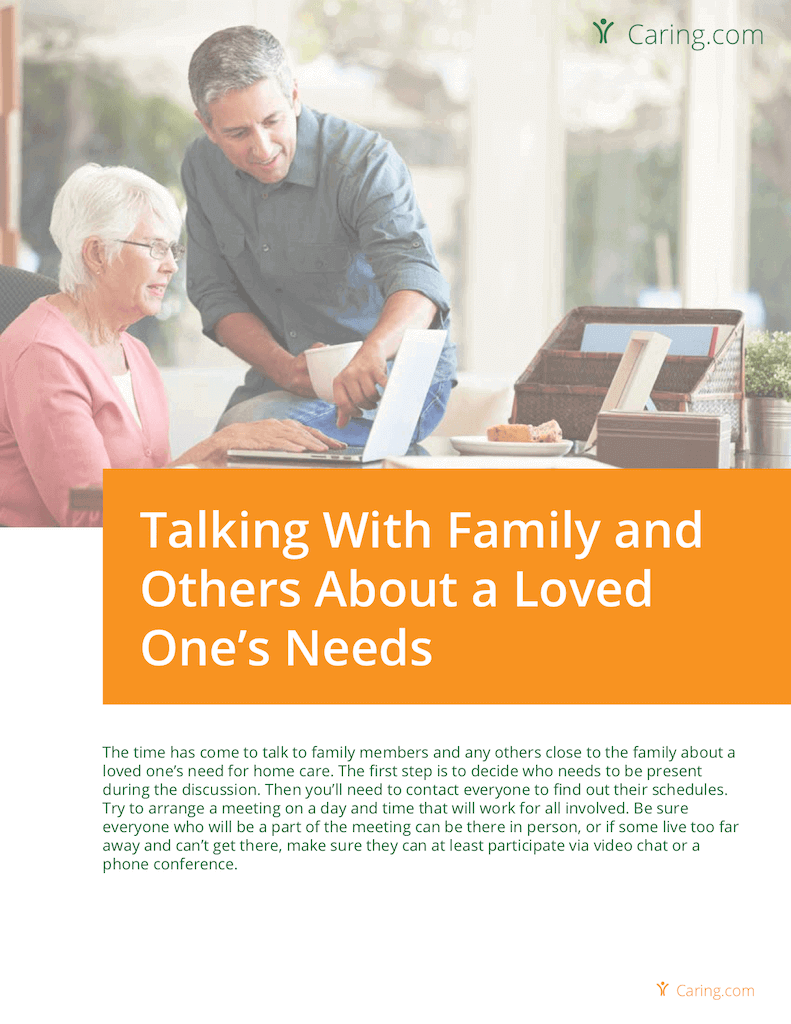 Frequently Asked Questions
What is the average cost for in-home elderly care in Huntington Station?

The average cost of in-home elderly care in Huntington Station is $5,339 per month, which is equal to that of the state's average cost and is slightly more than the average cost of home care services at the national level. 

How do you pay for senior care at home?

There are many ways for seniors to pay for care at home in Huntington Station. The town of Huntington offers programs for low-income seniors within Suffolk County that can help cover the costs of respite care and in-home senior care. Additionally, Medicaid Waiver plans can also help to pay for services that allow seniors to stay in their homes. Seniors can also use a private pay method to pay for services.

What is the difference between in-home care and home health care?

In-home care and home health care are very similar. Both help seniors to age in place in their homes. Home care services bring workers in to help seniors with maintaining their home environment through cleaning or offering personal care assistance. Home health care agencies administer medical treatments or offer general care that is provided by certified medical professionals.

Who is eligible for the veterans home care program?

Veterans both active and retired have access to a veterans home care program. In New York, seniors who need assistance to complete daily living tasks or to maintain a household can apply for special funding known as Housebound benefits. To apply, seniors must fill out a VA Form 21-2680 application and prove that they have a disability that keeps them from leaving home on a regular basis.  

Assisted living homes vs. home care: how to decide?

Choosing between assisted living and home care can be a drawn-out decision. Seniors who have cognitive functioning and limited mobility to move about in their homes may do well with home care. Seniors who have been diagnosed with progressive disease or have very little mobility may need the extra attention and medical assistance available in an assisted living community.