In-Home Care in New Hampshire
More than 1.3 million residents call New Hampshire home and of those who live here, an estimated 18.7% are seniors aged 65 and older. While those living in the state enjoy proximity to the Atlantic Ocean and Canada's border, a cost of housing that's 20.5% above the national median reflects that luxury. Thankfully, health care services in New Hampshire are relatively affordable, with costs that are more than 12% below the U.S. average.
Those who require long-term care may consider home care, which includes personal care and help with chores, or home health care, which offers in-home nursing care and light medical support. The average cost of home care in New Hampshire is $6,006 per month.
This guide compares the cost of home care in New Hampshire to what seniors pay in surrounding states. It also provides information about financial assistance programs and other resources that are available to New Hampshire seniors.
The Cost of In-Home Care in New Hampshire
According to the Genworth 2021 Cost of Care Survey, New Hampshire seniors pay an average of $6,006 per month for home care services. This is $1,049 more than the U.S. median ($4,957), and when compared with nearby states, it's the highest average cost in the region. Seniors in both Vermont and Maine pay $5,720, while those in Massachusetts pay $5,911 per month.
The cost of senior care can vary depending on the city it's provided in. Manchester's average cost is $6,149 per month, which is $429 more than the $5,720 per month that seniors in Burlington, Vermont, and Worcester, Massachusetts, pay. To the east of New Hampshire in Portland, Maine, seniors pay $5,840 per month, while to the south in Boston, one of the largest cities in the area, the average cost is higher at $6,292.
In New Hampshire, home care is more affordable than most other available types of long-term care, including home health care services, which cost an average of $6,197 per month. Other options are assisted living, which provides residential care along with housekeeping and assistance with ADLs, and nursing home care, which offers 24-hour medical supervision in a residential setting. At $6,053 per month, assisted living is just slightly more expensive than home care, while nursing home care is priced much higher at $10,950 per month. Those who don't need residential care and aren't housebound might consider adult day health care, which has the lowest average cost at $1,842 per month.
Does Medicaid Cover Home Care in New Hampshire?
Although New Hampshire Medicaid is limited in what it covers those who are aging in place, it does offer two programs that expand coverage to include everything required for in-home care. These programs are known as Personal Care Attendant Services and The Choices for Independence Program.
Home Care Waiver Programs in New Hampshire
Personal Care Attendant Services
Personal Care Attendant Services are available to Medicaid-enrolled seniors and disabled adults who live in noninstitutional care settings. The program provides help with activities of daily living (ADLs) and instrumental activities of daily living (IADLs), as well as health maintenance support services such as ostomy care, medication administration, and bowel and bladder care.
To qualify for this program, seniors must be their own legal guardians, require at least 2 hours of care per day and need assistance with at least two of the following:
Bathing/grooming
Dressing/undressing
Eating
Mobility
Passive range of motion exercise
Taking medication
Toileting
You must also be able to self-direct your care and participate in ADLs with assistance.
To apply, you should speak with your doctor or managed care organization to obtain a referral or call (800) 826-3700.
The Choices for Independence Program
The Choices for Independence Program helps seniors living with chronic illness access in-home services when they'd otherwise require a nursing home level of care. The program exists to promote independence among seniors by providing in-home personal care, chore services, home-delivered meals and homemaker support.
To qualify for this program, you must be at least 60 years of age, financially eligible for Medicaid and meet the program's functional requirements.
Seniors can begin the application process by contacting NH ServiceLink at (866) 634-9412.
How to Know if You're Eligible for Medicaid in New Hampshire
To qualify for Medicaid coverage in New Hampshire, you must meet the program's income requirements. Single applicants are limited to an annual income of $18,075, while couples can have up to $24,353 in yearly income. Countable assets are limited to $2,500 per applicant in both scenarios.
2022 Medicaid Income Limits for Seniors in New Hampshire
Income Limits*
Asset Limits
* per year
In addition to meeting the income guidelines listed above, you must also meet other eligibility requirements. You should be:
At least 65 years old or blind/disabled
A full-time resident of New Hampshire
A permanent resident, legal alien or U.S. citizen
In need of health insurance
How to Apply for Medicaid in New Hampshire
You can apply for New Hampshire Medicaid online at NHEasy. Alternatively, you can print out and complete an application and mail it to your local Department of Health and Human Services' District Office. You can also call (800) 852-3345 to apply by phone.
What Information You Will Need
To complete the application process, you'll need to provide:
Photo identification
Proof of address and residency/citizenship
Proof of all income, including Social Security and Supplemental Security Income (SSI)

How to Get Help Applying for Medicaid
If you have difficulty understanding the eligibility requirements or need help with the Medicaid application process, you can reach out to the resources listed below.
Does Medicare Cover In-Home Care in New Hampshire?
In general, Medicare does not cover the cost of non-medical home care. That being said, there are situations in which Medicare provides some coverage for medical home care, referred to as "Home Healthcare." There are several eligibility restrictions for coverage, including that individuals must be homebound and have a referral from their doctor specifically for home healthcare services.
Below is an overview of some of the skilled medical professionals whose in-home services are typically covered by Medicare – for more in-depth information, refer to our Guide to Home Healthcare.
Physical Therapists: Physical therapy is used to help patients recover from injuries (broken bones, knee injuries, etc.), treat ongoing conditions such as arthritis, and assist in recovery from surgeries and procedures such as a knee or hip replacement.
Visiting Nurses: Licensed nurses can provide a number of medical services for those who don't need to stay in the hospital, but do need regular medical services such as wound care, changing feeding tubes, etc.
Occupational Therapists: Occupational therapists help seniors regain or maintain the ability to accomplish normal, daily tasks, such as bathing, dressing, eating, and other daily activities.
Speech Therapists: Speech therapists help seniors who are struggling to adequately communicate due to a stroke, dementia, or any other cause regain the ability to functionally communicate using a variety of means. Additionally, speech therapists help to keep seniors independent by modifying diets, teaching special techniques to swallow safely, and retraining associated muscles.
As mentioned above, in-home care is distinctly different from home healthcare. But, there can be some overlap in services between the two types of care. So, while Medicare doesn't cover non-medical in-home care, there are in-home care services that may be covered in special circumstances when they're provided in conjunction with home healthcare (such as an occupational therapist helping with eating or dressing)
Other Financial Assistance Options for In-Home Care in New Hampshire
While the above programs help many people finance in-home care, they will not cover all costs for everyone. There are other ways to pay for in-home care, including out-of-pocket arrangements with siblings, annuities, reverse mortgages, private insurance and more. Read Caring.com's Guide to In-Home Care Costs to learn more about these alternative payment options.
Free and Low-Cost Resources for Seniors in New Hampshire
As a senior living independently, it's important to have access to resources and services that promote a good quality of life and that help keep costs down. The following resources are available to seniors throughout New Hampshire.
COVID-19 Rules for In-Home Care Providers in New Hampshire
All health care workers in New Hampshire are required to have two doses of an approved COVID-19 vaccination. This mandate, which was put in place by the Centers for Medicaid and Medicare Services, applies to all home health workers at Medicaid- or Medicare-registered agencies unless exempt from vaccine regulations. As of April 2022, this information is up-to-date; however, as regulations may change, it's best to contact New Hampshire's Division of Public Health Services for the most current requirements.
Home care agencies may also have their own rules in place regarding COVID-19. These may include requiring booster shots for workers, regulating the use of personal protective equipment (PPE) such as face masks and gloves, and following specific distancing or sanitization procedures. To learn about these rules, you should contact home care agencies directly.
In-Home Care Laws and Regulations in New Hampshire
The New Hampshire Department of Health and Human Services, Health Facilities Administration oversees the licensing and regulation of home care providers in the state. The HFA inspects and enforces standards that ensure people receive safe and appropriate care.
In-Home Care Laws and Regulations in New Hampshire
Scope of Care
Home health care providers can accommodate personal care services, transfer and mobility assistance, assistance with personal appliances, such as hearing aids and dentures, and assistance with nutrition, hydration and meal preparation. In addition, agencies can provide homemaker services, nursing services and some therapeutic services, such as occupational therapy.
Care Plan Requirements
Before initiating care, providers must assess patients and develop a care plan that outlines any relevant diagnoses, equipment required, goals of the service and the frequency and duration of the service. The assessment must be repeated at least every 90 days or when there's a significant change in the patient's condition. People only receiving homemaker services don't require a care plan. For those only receiving personal care services, assessments need to be performed every six months.
Medication Management Requirements
Medications can be administered by licensed practitioners or those under the supervision of nurses. Unlicensed caregivers can also assist patients with self-administration by performing limited tasks, such as reading labels or giving reminders.
Staff Screening Requirements
All staff must undergo a criminal background check. Those who will have direct contact with patients must also be screened for tuberculosis.
Staff Training Requirements
Caregivers providing home health care services must be licensed professionals. Unlicensed caregivers must complete training in the performance of their duties that's conducted by a licensed professional.
Medicaid Coverage
Personal Care Attendant Services and the Choices for Independence programs cover some or all of the cost of in-home care for eligible residents.
Reporting Abuse
Abuse should be reported to the office of the long-term care ombudsman at 800-442-5640 or
OLTCO@dhhs.nh.gov
.
Frequently Asked Questions
How much does in-home care cost in New Hampshire?
In New Hampshire, in-home care, also known as homemaker services, has an average cost of $5,243 per month, according to Genworth Financial's Cost of Care 2019 Survey. Home health care includes skilled nursing services and has a slightly higher cost of $5,386 each month.
Does New Hampshire Medicaid pay for in-home care?
New Hampshire's Personal Care Attendant Services and Choices for Independence programs cover some or all of the costs for in-home care for eligible residents. Each program has different requirements regarding the care needs of applicants, and seniors must also meet financial eligibility requirements.
Are there transportation assistance programs in New Hampshire?
There's a range of transportation programs that can help seniors remain mobile as they age. Public transport providers throughout the state have paratransit options that may be beneficial to seniors. In addition, the Non-Emergency Transportation Program provides assistance to individuals who need to travel to a Medicaid-covered service. This may be done by reimbursing the cost of gas to the senior, their friends and family or by organizing a ride.
What are "Activities of Daily Living"?
Activities of daily living, or ADLs, are a set of self-care activities that are often used to assess a person's functional ability. These basic tasks must be accomplished daily for an individual to thrive and can be broken down into five categories: personal hygiene, continence management, dressing, feeding and ambulating. Instrumental activities of daily living are more complex tasks that are required to live independently, such as shopping, preparing meals and housekeeping.
What is the difference between in-home care and home health care?
In-home care refers to non-clinical help that can assist with both activities of daily living and instrumental activities of daily living. Common services provided by in-home care include meal preparation, housekeeping and help bathing or grooming. Home health care provides professional medical assistance, such as occupational therapy, wound care and health monitoring.
How to Find an In-Home Care Provider in New Hampshire
Whether you are looking for yourself or a loved one, finding a quality home care provider can be a stressful process. When you hire an in-home care aide you're placing a lot of trust in the hands of the person by inviting them into your home, so you'll want to be diligent in your search. At Caring.com, we're here to help – we've created a helpful checklist below that can help guide you through the process of both determining your needs and finding a home care agency that will provide the best care possible.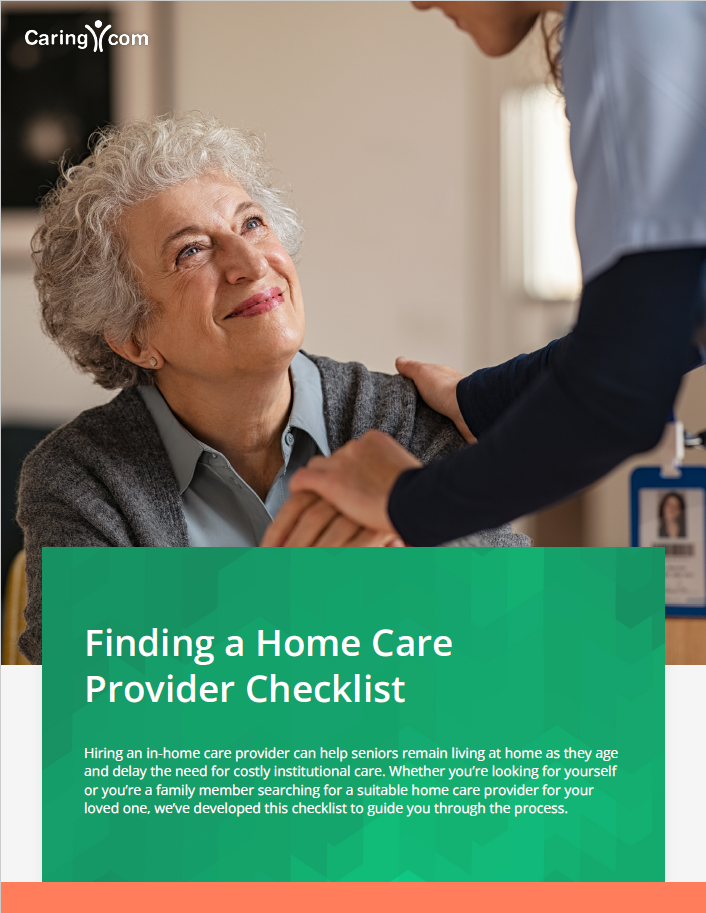 Find Home Care Agencies Near You
To find quality home care providers near you, simply input the zip code or city where you would like to start your search. We have an extensive directory of home care agencies all across the nation that includes in-depth information about each provider and hundreds of thousands of reviews from seniors and their loved ones.
Directory of Home Care Services in Concord, NH
---
---
---
---
---
---
---
---
---
---
---
---
---
is a

Caring Star Community

Earning a Caring Star means this community is among the best Senior Living commuities in America.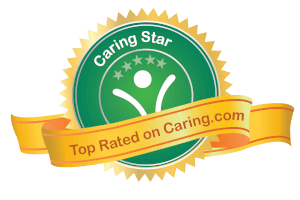 Home Care Services in New Hampshire (245)