A Guide to Long-Term Care Insurance
Whether you're caring for a parent, a spouse, a sibling, another family member or a close friend, there may come a time when you must consider long-term care. Long-term care may include an assisted living facility, a nursing home, at-home care or other types of paid long-term services. All these options are expensive and may not be affordable for those on a fixed budget.

According to the 2018 Long-Term Care Trend poll, a majority of older adults make end-of-life preparations but remain unprepared for the possibility of long-term care. Of the Americans over age 40 polled, 57 percent had discussed preferences for funeral arrangements with someone they trust and 44 percent had created legal documents, such as a will.

But when it came to ongoing living assistance, only 29 percent had set aside funds to cover these expenses, and only 23 percent had sought information about long-term care insurance. Only 10 percent of elderly adults have a private long-term care insurance plan, according to the National Bureau of Economic Research.
Americans 40+ Planning for Their Own Long-Term Care
Percentage of older Americans who have done little to no planning
Percentage of older Americans who have done moderate planning
Percentage of older Americans who have done a great deal of planning
Source: 2018 Long-Term Care Trend poll, The Associated Press-NORC Center for Public Affairs Research
Long-term care insurance has its pros and cons, but when you plan right, it can be exactly what your loved one needs later in life.

There are many variations on a long-term care insurance policy, so it's important you know exactly what you're getting at what cost. While it can be an effective way to minimize expenses for aging adults, no policy pays for the full cost of any long-term care option.

A policy with poor terms and coverage is a waste of money, so if your loved one is considering buying long-term care insurance, be certain that their policy is from a reputable company offering good provisions regarding coverage, premium hikes, inflation protection, eligibility and exclusions.

Long-Term Care Insurance: The Basics
Introduced as nursing home insurance in the 1980s, long-term care insurance isn't like traditional health insurance. The purpose of long-term care insurance is to cover expenses associated with long-term senior care services and support, whether the care is provided at home or in an assisted living community, skilled nursing facility or other senior care setting.

A long-term care insurance policy reimburses the policyholder a preselected daily amount to cover the cost of skilled nursing care; speech, physical and rehabilitation therapy; and/or services used to assist them with activities of daily living (ADLs).

ADLs are basic self-care tasks, which typically include:
Ambulating (walking or getting around)
Feeding
Bathing
Dressing and grooming
Using the toilet
Continence management
Transferring (getting in and out of bed or a chair)
Most policies use ADLs to determine whether policyholders qualify for benefits. The policy also outlines how many ADLs the policyholder must need assistance with to trigger benefits. This number is usually two or three out of the ADLs specifically listed in the policy, which may differ slightly from those listed above or include additional ADLs not listed.

Contact several insurance providers before purchasing a policy and compare benefits, care options, coverage limits and premiums. Different policies may offer the same coverage and benefits, but may vary drastically on price. Always ask about the insurance company's history of rate increases, including the amount of the most recent increase.
Who Should Get Long-Term Care Insurance?
According to data collected by the Home Care Association of America, 56 million Americans will be 65 or older by the year 2020, and by 2050, this number will be close to 84 million. In 2013, approximately 12 million Americans required long-term care, and adults over 65 made up 56 percent of this number. Much of this care is provided by unpaid family and friends who act as caregivers.

However, the Department of Health and Human Services estimates that about half of those turning 65 will develop a disability serious enough to require paying for professional long-term services and support. While most will only need assistance for two years or less, 1 in 7 will need assistance for more than five years. According to Kaiser Health News, in 2014, about 4.8 million people had long-term care insurance policies in preparation for this need.

Most people underestimate the risk of developing a disability and needing to pay for long-term care. The National Association of Insurance Commissioners (NAIC) reports an estimated 70 percent of people over 65 are expected to require some type of long-term care at least once in their lifetime, and 35 percent are expected to enter a nursing home at least once, with an average stay of one year.

Even if your aging loved ones are in good health today, there's a good chance they'll eventually need some type of long-term care in the future — at least for a while.

Determining whether your loved one should purchase long-term insurance often hinges on their overall retirement goals, income and assets. If their only source of income is Social Security or Supplemental Security Income or their income is low enough that they'll likely qualify for government assistance, they shouldn't purchase long-term care insurance.

If their income is sufficient enough for them to pay for long-term care out of their own pocket, but they don't want to use most or all their income and assets to pay for this care and want to choose where they receive this care, they should consider buying long-term care insurance.
The difficult part is figuring out in advance whether they'll actually need to pay for a long period of close daily or even round-the-clock monitoring and how long they'll need to pay for this care. This makes buying long-term care insurance a somewhat risky endeavor, because they may never need to use it.
Who Qualifies for Long-Term Care Insurance?
People who wait until the need for care is imminent usually find that it's too late to purchase a policy because eligibility is based more on health than age. If your loved one is in poor health or already receiving long-term care services, the policy will be cost prohibitive.

Even if your loved one could afford an exorbitant premium, it's doubtful they'll qualify for insurance. Most policies require medical underwriting, so applicants who aren't in relatively good health are usually uninsurable.

Most people have some type of health issue, even if it's just a minor case of hypertension that requires medication. While something this minor probably won't bar you from getting insurance, some health issues and pre-existing health conditions make it nearly impossible for applicants to qualify for insurance, reports the American Association for Long-Term Care Insurance (AALTCI).

A 2007 AALTCI report showed that 14 percent of people in their 50s, 23 percent in their 60s, 45 percent in their 70s and 70 percent in their 80s had their applications declined. Your loved one likely will not qualify for insurance if they currently:

Use oxygen
Use a wheelchair
Use a walking aid, such as crutches, a walker or a multi-pronged cane
Require assistance with any ADLs
Require assistance with shopping
Require assistance managing transportation, finances or communication
Use or imminently need home health, nursing home or assisted living care
There's also a long list of pre-existing medical conditions that also typically disqualify a person for insurance. Some of these conditions include:

AIDS/HIV
Alzheimer's
Dementia
Kidney failure
Liver cirrhosis
Muscular dystrophy
Paralysis
Parkinson's disease
Schizophrenia
Sickle cell anemia
However, even with a pre-existing health condition, your loved one may still qualify for long-term care insurance. Health underwriting standards occasionally change and vary from one insurer to another, which could allow them to find a provider. Once your loved one qualifies for insurance and the policy takes effect, the NAIC's Long-Term Model Care Act states that insurance providers can't cancel, refuse to renew or otherwise terminate a long-term care policy based on the age, gender or deterioration of the mental or physical health of the policyholder.
How Much Does Long-Term Care Cost?
The reason some people are willing to risk buying long-term care insurance is the staggering cost of long-term care when it's not provided by unpaid caregivers. The national average of long-term care costs in 2018 were:

| | |
| --- | --- |
| Type of Senior Care | Annual Cost |
| Semi-private room in a nursing home | $89,297 |
| Private room in a nursing home | $100,375 |
| One-bedroom unit in an assisted living facility | $48,000 |
| Home health aide | $50,336 |
Health insurance rarely covers extended care expenses, and both Medicare and Medicaid have limitations.

Medicare only pays for long-term care in a nursing home for up to 100 days if your loved one requires skilled services or rehabilitative care. Medicare may pay for short periods of care at home if they're also receiving skilled home health or other in-home services. Medicaid will pay for long-term care services, but your loved one must meet strict income and asset limits.

If your loved one doesn't qualify for Medicaid and they don't have long-term care insurance, they'll either be paying the entire cost of their care out of their own pocket or be dependent on you to help cover the cost. While the need for long-term care may be as short as a year, there's a chance the need could continue well past that. Long-term care insurance could help defray this cost.

How Much Does a Long-Term Care Insurance Policy Cost?
The cost of a long-term care insurance policy is determined by several factors, including:

Age of the applicant
Benefit amount paid per day
Benefit duration
Waiting period before benefits begin
Types of care covered
Health status of applicant when they're signing up for the policy
The amount of inflation protection desired
Cost of long-term care in the state/region where the applicant lives
Miscellaneous provisions
According to the AALTCI's 2012 Price Index, the average cost for a policy with a daily benefit of $150 and benefit duration of three years for a single, 55-year-old policyholder was $2,007 annually. However, rates vary between insurance providers, so the exact same policy could have vastly different premiums. There are numerous ways to make a policy more affordable and flexible. Start by shopping around to compare prices for the various types of policies available.
What Does Long-Term Care Insurance Cover?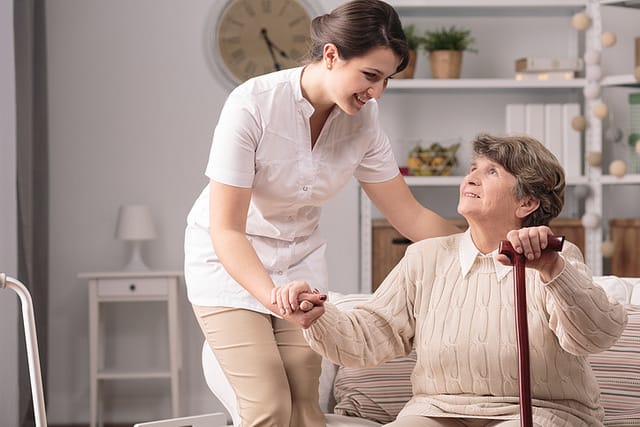 A long-term insurance policy can cover one or several types of care based on the types of coverage the policyholder thinks they'll need and the premium amount they can afford. Most policies are comprehensive, allowing benefits to be used in a variety of settings, but you'll need to make sure you know which facilities are specifically covered. If your loved one is in the wrong type of facility, the insurance provider may refuse benefit payments.

Some policies only cover certain state-licensed facilities or only cover nursing home care, but many also cover assisted living facilities, which is important since this type of care is rapidly expanding. Many policies also cover in-home care, including nursing care, physical therapy and medical equipment. Policies may cover community care, which usually means adult day care, and respite care to give you, the caregiver, a break. Some policies may even pay benefits to family members who act as caregivers or cover home modifications, such as adding wheelchair ramps or installing safety devices. Most policies cover care related to Alzheimer's or other forms of dementia, but there are exceptions. Because this is a common condition, double check that it's included in your loved one's policy.

Besides what's covered, you should also be aware of hidden coverage exclusions that might prevent benefits from being paid. While modern policies have fewer exclusions than their predecessors, they still exist, so watch out for them.

Many early policies wouldn't pay benefits unless the policyholder requires long-term care following a stay of at least three days in a hospital or a skilled nursing facility. Many people need long-term care because of increasing frailty, chronic illness, dementia or Alzheimer's, which don't always necessitate hospitalization immediately before they require long-term care. If the prerequisite isn't met, it could keep your loved one from ever qualifying for benefits. Most states have outlawed companies from including this exclusion, but it's still legal in some.

Most long-term care insurance policies permanently exclude benefits being paid for certain conditions. Watch out for common conditions excluded, such as certain forms of heart disease, cancer or diabetes. Other exclusions include:

Mental or nervous disorders, not counting Alzheimer's or other dementia
Alcohol or drug abuse
Attempted suicide or intentional self-harm
Treatment in a government facility or already paid for by the government
Illness or injury caused by an act of war
Policies issued to policyholders with pre-existing conditions usually include a temporary exclusion. Pre-existing conditions typically won't be covered for a set period of time. This exclusion is usually six months but could be shorter, longer or nonexistent. Avoid policies with exclusion periods longer than six months.
When to Buy a Policy
There aren't any age restrictions on when you can purchase long-term care insurance, but it's more expensive and harder to get approved the older you get. For this reason, most people buy their policies in their 50s or early 60s. Insurance companies may recommend purchasing a policy as young as 40, but Consumer Reports recommends waiting until age 60.

Once a person hits their 70s, a good long-term care policy becomes very expensive, and it may be extremely difficult to qualify for coverage, especially if they already have health problems.

According to the AALTCI, few insurance companies even offer coverage to anyone over the age of 80 and a person over 80 who actually passes the health qualifications probably would not be able to afford the premium.

Determining the best time for your loved one to buy a policy really depends on what they want their long-term care insurance to accomplish. If they want to be truly covered against the high costs of long-term care at all times, they should purchase long-term care insurance as soon as they have assets that need protection and can afford the premiums.

It's never too early to consider buying long-term care insurance, advises Duane Lipham, a Certified Long-Term Care consultant. As you're helping your loved one shop for their policy, you may also want to consider coverage for yourself if you meet the criteria because disability isn't limited to age boundaries.

If your loved one is mainly concerned about protecting their assets in retirement, at what age does it make the most economical sense for them to seriously consider purchasing long-term care insurance? Lipham usually recommends buying at a younger age, somewhere between the ages of 45 and 55, for two main reasons:

It's reasonably affordable. The premiums for long-term care insurance are about as low as they ever will be during the period between 45 and 55, and rate increases from one year to the next during this period are relatively small.
Most people usually still enjoy a measure of good health at this stage in life and can get additional premium discounts for having a good health history. They can lock in these lower premium rates for the remainder of their lives.
After the age of 55, Lipham warns that premium costs do start to accelerate more rapidly and increase dramatically from year to year in a person's mid-60s. The course of financial wisdom is to buy long-term care insurance earlier rather than later, when premiums are low.
How to Choose the Right Plan
While looking for long-term care insurance for someone in your care, check with their current or former employer, life insurance provider or insurance broker to see if they can add coverage to an existing policy.

However, to ensure they're getting the right plan, also get quotes from several other sources. Contact independent agents who sell policies from multiple companies rather than a single insurer to receive several options from a single source.

Choosing the right plan from all these options hinges on several factors. Age affects the cost of the chosen plan, and selecting the right features, especially the daily benefit and inflation protection, impacts the care received.

Compare plans carefully to ensure your loved one finds an affordable policy that doesn't sacrifice coverage. Consult with an elder law attorney or financial planner if you have any questions. If you've already bought insurance but find it's not what you thought, most states require a 30-day cancellation period. The insurance company is required by law to issue a refund on any policy cancelled before this time limit expires.

Like any insurance, long-term care insurance is a financial gamble. Your loved one is betting years of premiums against the likelihood of a long stretch of expensive long-term care. Should they decide to take the gamble, make sure they get a policy with premiums they'll be able to afford for several years because their monthly income may change and the premiums will increase.

As an added precaution, look for policies that provide some refund protection if after a rate hike the policyholder can't keep paying the higher policy premiums. A good refund provision can make one policy more attractive over other similar alternatives.
What Types of Policies Are Available?
There are several types of traditional stand-alone long-term care insurance policies, but they all operate on the same principles as other types of insurance.
Group policies purchased through a current or former employer are typically similar to individual policies, but active employees may not need to meet any medical requirements. Group policies may offer options you can't find when buying a policy on your own and usually have slightly lower initial premiums due to the group's buying power. If the employer cancels the group plan, the insurance company must allow you to keep your coverage or convert it to another policy. However, your premiums and benefits may change. Some associations also offer group policies to their members, and these work very similarly to employer group policies.

The Federal Long-Term Care Insurance Program is available to some current employees, retirees and former employees of the federal government and their qualifying relatives. However, the federal government doesn't pay any portion of the premium, and the rates for policies under this program may not be any lower than they'd be for an individual policy. State employees, retirees and qualifying family members may also find similar policies through a state government program.
Qualified long-term care insurance policies offer the advantage of a double tax break due to the Health Insurance Portability and Accountability Act (HIPAA). Under certain conditions, premiums paid on these policies can be deducted from the policyholder's federal income as an itemized medical expense. The deduction amount is based on the taxpayers age, with the tax-deductible limit increasing with age. The benefits paid under these policies aren't taxed as income, which is the second part of the tax break. However, there are tougher requirements for triggering these benefits.

State partnership long-term insurance policies are currently only available in eight participating states: California, Connecticut, Florida, Idaho, Indiana, Kansas, Nebraska and New York. State partnership policies work the same as other types of policies except they provide an extra benefit that might allow the policyholder to keep more assets and still qualify for Medicaid coverage. Normally, you must have very limited income and assets to qualify for Medicaid, which pays for long-term care costs that insurance doesn't cover.
Joint policies allow policyholders to purchase a single policy that covers more than one person. These are common for married couples and partners who pool benefits that can be split however needed. Joint policies have a higher premium than single policies, but the combined cost of two separate policies is usually more than the higher-priced joint policy, making these policies cheaper in the long run. However, sharing benefits can be risky because one spouse could deplete the funds and leave nothing for the other.

Hybrid policies have become a popular option because they combine long-term care insurance with a permanent life insurance policy and offer a savings-investment component. The policyholder withdraws funds from the policy when needed to pay for long-term care, and then the insurance company pays for care when those funds run out. The biggest perk of hybrid policies is that if the policyholder dies without ever needing long-term care, their heirs receive a death benefit. This often makes hybrid policies the preferred choice for people who don't want to feel like they've wasted the money they spent on premiums if they never use the insurance.

How to Get the Best Daily Benefit
The daily benefit is how much the policy pays out in benefits for every day the policyholder needs care. Some policies pay out benefits based on a daily limit, and others multiply that daily amount by 30 to establish a monthly benefit amount.

You can easily help your loved one determine a reasonable daily benefit amount by calling local nursing facilities and home health care agencies to learn the average cost for these services in your area.

When calling local facilities, be sure to ask what the costs are for long-term care rates and not short-term rehabilitation. Also, ask for rates for both private and semi-private rooms because there's often a considerable cost difference. It's important the daily benefit adequately covers facility care costs, which is sometimes the greatest expense.

Once you have a good idea of the daily expenses involved in local long-term care, decide how much of that daily amount you feel your loved one could reasonably co-insure out of their own funds. When making this calculation, keep in mind that whatever funds they'll provide for their own care must be kept in a readily accessible investment vehicle so they can access these funds easily if and when they need to.

Some people think they must over-inflate the daily benefit amount to ensure they keep pace with the rising costs of care. It's true that long-term care costs are rising so rapidly that a suitable daily benefit today may be only half of what is needed in just 15 years or so. However, keeping the daily benefit current with rising costs is usually the function of the inflation protection benefit.
Understanding Inflation Protection
Inflation protection ensures the policy someone buys today isn't worthless when they're ready to collect on it. Due to the ever-increasing cost of health care, if your loved one bought a policy with a flat rate without inflation protection, this amount probably won't cover daily costs in 15 or 20 years when they need it.

This is where the benefits of inflation protection come in. This provision increases the amount of the policyholder's benefit over the years they keep the policy. Most policies place a time limit on inflation protection, which is usually 10 to 25 years from the date the policy was purchased.

Other policies stop inflation protection when the policyholder reaches a certain age, usually 80 or 85. If you choose a policy that includes inflation protection as a standard policy term, you won't have to pay a higher premium for it. Either way, make sure the policy includes it.

The best types of inflation protection include:

Compounding automatic increase, which automatically increases benefits annually and uses the increased benefit amount as the base for calculating the next year's increase.
Simple automatic increase, which automatically increases benefits annually but uses the policy's original benefit amount to calculate the increase.
Added coverage purchase, which increases benefits every few years but at an additional cost.
The effectiveness of the inflation protection benefit is closely connected to making sure the daily benefit is as high as possible. Do your homework to ensure your loved one has the protection they need now and many years into the future.

How to Check Financial Strength and Reputation
When it comes to older people and money, fraud is something to watch out for. If the sales pitch sounds too good to be true, it probably is.

Always check the insurance company's rating and complaint history with your state insurance commissioner before signing any contracts or making any payments. If a company has a steady pattern of complaints or a poor track record of honoring claims, choose a different company.

Your loved one isn't likely to collect on their policy for several years. If the company that issued the policy goes out of business in the interim, they'll be left holding a very expensive but potentially worthless piece of paper.

While there's no way to guarantee an insurance company will remain in business, make sure it's in good financial shape for the foreseeable future by researching its financial health through Moody's Investors Services or Standard & Poor's insurance rating services. An insurance company's financial strength rating is also the best indicator of its ability to pay out on benefit claims.

How Do You Trigger Benefits?
The insurance company decides when to pay benefits based on eligibility referred to as benefit triggers. Some states require specific benefit triggers, but tax-qualified policies usually have the same triggers no matter where the policy is purchased. Typically, benefits are triggered by:

Needing help with ADLs. When the policyholder is unable to perform a certain number of ADLs, usually two or three, they become eligible for benefits. Some policies specify that only certain ADLs qualify, but others allow the policyholder to use any of the basic ADLs as triggers.
Cognitive impairment. This is especially true if the policyholder develops Alzheimer's or other dementia. However, some policies won't pay benefits for cognitive impairment if the policyholder can still perform ADLs on their own. Most states no longer allow insurance companies to limit benefits because the policyholder only suffers from Alzheimer's.
Doctor certification of medical necessity. This is sometimes the only way a policy will begin paying benefits and requires the policyholder's doctor to certify that long-term care is medically necessary. Because your loved one can't trigger benefits without this certification, it's best to avoid these policies. Insurance companies that provide tax-qualified policies aren't allowed to use this benefit trigger.
A long-term care insurance policy pays benefits either on a per diem basis (a fixed benefit no matter the costs for care) or an indemnity basis (a portion of the actual costs of care is reimbursed to the policyholder). Some policies only pay for the cost of a certified home care agency or licensed nursing facility directly to the provider, and others pay the policyholder directly to use as they see fit.

Most policies include a deductible or waiting period before coverage begins, especially if the policyholder has any pre-existing conditions. Typically, this is referred to an elimination period, and it means benefits won't start the first day the policyholder enters a long-term care facility or begins using home care.

Elimination periods can be between zero and 100 days but are often 30, 60 or 90 days and may differ for nursing home care versus home care. During this period, policyholders must cover the cost of their care themselves. Choose a policy that only requires the policyholder to satisfy their elimination period once, instead of making them wait each time a new need for care occurs.

Although a few don't, most policies also limit the total benefits payable over the life of the policy, referred to as the maximum benefit limit. Some policies specify this maximum in a dollar amount but most specify it in years. In most states, the minimum benefit limit is one year, but you can buy a policy that includes any number of years. You may even be able to purchase a policy that lasts as long as you need care, but "lifetime" policies are almost nonexistent today.
Tax Benefits for Long-Term Care Insurance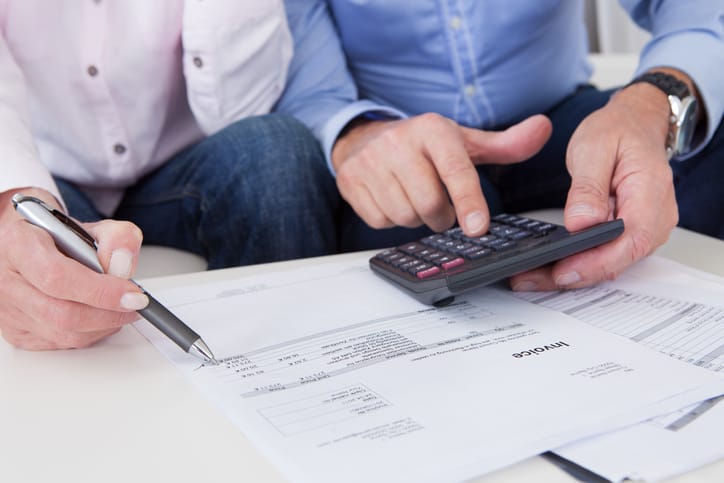 If affordability is one of the concerns keeping your parents or other loved ones from investing in a long-term care insurance policy, consider the tax benefits that go along with them.

If your loved one gets a tax-qualified policy, they can itemize the premiums, along with their other medical expenses. However, the maximum deductible limit for long-term care insurance premiums is capped by age, and only the portion of total medical expenses that exceeds 7.5 percent of the policyholder's adjusted gross income can be used as a deduction.

Few individuals receive a full deduction on their premium; however, if they own a health savings account, they may be able to deduct more.

Tax benefits increase sharply for self-employed individuals. Instead of itemizing premiums, they claim the entire amount as a self-employed health insurance deduction, which comes off the top of their income. They don't even have to be self-employed full-time to take advantage of this deduction. If your loved one owns or belongs to a C corporation, they can declare the entire premium as tax deductible.

The amount of money saved depends to a large degree on the policyholder's tax bracket. For example, many self-employed persons in the 30 percent tax bracket may be able to save 20 percent or more of their premiums in tax benefits. Always consult with an accountant or tax attorney to learn which tax benefits specifically apply to your loved one's situation.
The Pros and Cons of Long-Term Care Insurance
If your loved one never needs or qualifies for their long-term care insurance benefits or they collect benefits for only a short time, the years of paying premiums may seem like a wasted investment. However, if they end up needing care for an extended amount of time, the money was obviously well spent.
In many cases, a long-term care policy is more of a "peace of mind" investment than a sound financial one. That's why it's so important to weigh the pros and cons of investing in this type of insurance to help determine whether it's right for them.
The Pros
People insure their lives, homes and vehicles to prevent getting slammed by financial hardship should something unexpected happen. Shouldn't the same precautions be made with a person's future health? Deciding whether to purchase long-term care insurance is a tough decision, but here are a few powerful positives people may overlook:

Prevents emotional, physical and financial stress to families: Having a long-term care policy in place helps alleviate or even prevent all types of stress on caregivers, so aging adults needn't fear becoming a burden to their family.
Helps ensure loved ones get the care they need: If you have aging parents or other loved ones who don't live nearby, you may worry who will provide care for them should they no longer be able to care for themselves. You may also worry about the quality of care they'll receive and how they'll get this assistance without spending all their life's savings. Long-term care insurance can alleviate these concerns by providing the necessary resources to put them in control of the location, type and quality of care they receive.
Preserves financial security for spouse and other family members: The high cost of long-term health care can quickly deplete even a healthy nest egg. It could even require the liquidation of assets, such as a home. This places a financial hardship on a healthy spouse and the children. Long-term care insurance provides the means to get medical assistance without tapping into savings, which protects family members from financial distress.
The Cons
The ever-increasing cost of long-term care insurance policies and uncertainty over the qualification process makes many Americans leery of investing in a product they often know little about. Despite the many pros of these policies, there are still numerous drawbacks you must equally weigh:

Not everyone can afford it: The most obvious drawback of purchasing a long-term care insurance policy is the cost because they are expensive and not everyone can afford them. If your loved one has a limited income or under $200,000 in assets, it's not advisable to purchase long-term care insurance. If they decide to purchase a policy anyway and then later can't afford to keep paying the premiums, they risk losing coverage when they need it most — not to mention all the money they've already invested in the policy.
Premium hikes could be frequent and/or substantial: Because the policyholder will likely pay premiums for 10, 20 or even 30 years, they must be prepared for rate hikes over the years.
Policy? What policy? You could successfully help your loved one find an ideal policy offered by a major insurance company today, and that company could be gone tomorrow. Many insurance companies that previously offered long-term care policies have dropped out of the market due to significant losses honoring claims. While 137 companies offered policies in 2001, an actuarial firm reported that only 17 carriers sold traditional long-term care policies in 2016.