A Guide to Medicare Benefits
Last Updated: Jan. 31, 2022
Reviewed by: Dr. Brindusa Vanta, MD
If you're approaching age 65, you're likely waiting for your opportunity to join Medicare, the U.S. federal health insurance program. Many people consider this moment a milestone and wait to retire until they are eligible for this federal benefit, which helps with the cost of health care as your income shifts into a fixed state.
Medicare enrollment has been on an upward trend for over a decade. Total benefit payments increased by $269 billion from 2008 and 2018 and in the latter year, accounted for 15% of federal spending. That expenditure is expected to rise to 18% by 2029. Once you enroll in this rapidly growing health insurance program, you'll be joining 62.8 million other Americans who use Medicare health insurance programs as of 2020 — counting those with Part A and/or B — and 47.4 million people also receive coverage for prescription drugs via Part D. These figures represent an increase of roughly 1.5 million people per year in each category of coverage.
The vast majority of Medicare enrollees are seniors aged 65 and over — 54.5 million people according to the latest estimates — and those aged 65 and younger with disabilities account for another 8.3 million people.

Because of its complexity, Medicare is often misunderstood and not taken advantage of to its full extent by seniors who would benefit from the goods and services it covers. Adding to the confusion are the many different categories of Medicare, which include parts A, B, and D as well as supplemental plans like Medicare Advantage and Medigap.
This guide will explain how Medicare works and how it can be used in different scenarios to help seniors and their families understand the various plans and parts and get the most benefit from the plan.
After reading this guide, you will have a better understanding of who Medicare is for, what it does and doesn't cover as well as the eligibility requirements and steps to enrolling in the various Medicare programs.

Medicare Basics: Parts and Coverage
Medicare is split into three basic parts: Parts A, B, and D. Part A is hospital insurance while Part B is medical insurance and Part D is prescription drug coverage. There are two other options as well: Medicare Advantage, originally called Part C and designed as an alternative to Parts A and B, and Medigap, a supplement to Parts A and B that fills in gaps in insurance and is sold by private insurance companies.
Medicare doesn't cover elective procedures such as cosmetic surgery, and there's a deductible for each hospital stay or other covered service. As such, most members will have out-of-pocket costs even in cases where all services are medically necessary and covered by Medicare.
Medicare Parts A and B
Medicare Part A is also referred to as hospital insurance. It covers inpatient care in hospitals and skilled nursing facilities but it doesn't provide coverage for custodial or long-term care in most cases. Some in-home health care and hospice services are also covered, depending on specific eligibility criteria.
The majority of Americans enrolled in Medicare Part A have paid for this coverage via payroll tax collected during their working years, or they receive coverage based on the payroll tax paid by a spouse. In some cases, the enrollee pays a monthly premium for Part A coverage.
Medicare Part B is also referred to as medical insurance. It covers some of the enrollee's outpatient costs and doctor bills, but in most cases, it doesn't fully cover any of the applicable goods and services.
In the case of preventive care, however, Part B covers the full cost of services rendered by providers that accept assignment (i.e., the provider is paid an approved amount directly by Medicare.)
What Services Do Medicare Part A and B Cover?
Services and supplies required for diagnosis and treatment of medical conditions (primary care physician, surgeons, emergency room care, etc.)
Acute care (long-term care hospital costs)
Skilled nursing facility care
Nursing home care (not custodial or long-term care)
Durable medical equipment (DME)
Home health care (physical and occupational therapies, speech-language pathology, medical social services, part-time or intermittent skilled nursing and home health aide services)
Some outpatient prescription drugs
Mental health services (inpatient, outpatient and partial hospitalization)
Medicare Part D
Medicare Part D is also referred to as prescription drug coverage. The majority of those enrolled in Part D pay a premium.
Although the federal government maintains authority and oversight over Part D, the plans are offered by private insurance companies that are largely responsible for setting the rules of coverage. For example, plans differ on which drugs are covered and whether coverage is for a brand name or generic drug.
Additionally, the list of covered prescription drugs in each plan is not set in stone. Members of a Part D plan are allowed to view any upcoming changes to covered drugs each year, and they may wish to change plans and providers if they're negatively affected by these changes.
Medicare Part D Covers:
Selected prescription drugs (list differs by plan)
Drugs may be brand name or generic
Eligibility for Part D
Part D is available to anyone enrolled in Original Medicare or who has joined a Medicare-approved plan with prescription drug coverage listed as a benefit.
Medicare Advantage and Medigap
Medicare Advantage
Medicare Advantage (MA) was originally named Medicare+Choice (M+C) and although it was renamed in 2003, it's still often referred to as Medicare Part C. Coverage by Part C is a replacement for both Parts A and B (Original Medicare), and it's usually less expensive for the member. The potentially lower costs are somewhat balanced by the added complexities of Part C coverage.
Members of a Medicare Advantage Plan must be provided with the same coverage as Parts A and B, at a minimum, but there may be additional rules in place. For example, services may be limited to particular settings, and the rules for coverage may be different based on the member's health conditions. As these plans are offered by private insurance companies, they can differ greatly based on location and may not be accepting new members at any given time.
Medigap
Medigap is also referred to as Medicare Supplement coverage. As the name suggests, this type of coverage is intended to fill the gaps in, or be a supplement to, Original Medicare (Parts A and B). Federal and state regulations set the framework for Medigap plans, but they're sold by private insurance companies.
One of the requirements is that plans are standardized across all insurance providers in a particular state, which makes it much easier to compare costs. Medigap plans don't provide prescription drug coverage similar to Part D as they did before 2006, and they can't be used if you're enrolled in Medicare Advantage.
Medicare Benefits
Medicare can be quite complicated and there's a long list of rules and requirements for each of its core features. Its scope of coverage is quite broad, however, which makes it worth the time and energy spent in researching the intricacies of each part and plan.
As of the latest figures released for the year 2019, Medicare Parts A and B paid a total of just over $400 billion in goods and services for its members. The largest amounts went toward inpatient hospital care, physician costs and durable medical equipment, but that's not all it covers. Below we'll go into details about what is and isn't covered.
What Does Medicare Cover?
The official Medicare website operated by the federal government provides lists and a searchable database of services and items covered by Medicare. Mobile apps for Apple and Android devices are available in the respective app stores.
Members can also discuss the required services and items with their doctor or health care provider. This is generally the most convenient way to find out whether Medicare will cover something, although doctors and other providers may not be aware of uncommon requirements.
Below, you can see an overview of what health and medical services are and are not covered by Medicare.
Not Covered By Medicare ✗
Skilled nursing facility costs
Custodial and personal care
Dental, hearing, and vision care
Part-time in-home health care
Outpatient doctor care and services
Physical and occupational therapies
Preventive screenings and tests
Durable medical equipment (DME) and some other medical supplies
A few of the items and services mentioned above may be covered by Medicare health plans offered by private companies, such as Medicare Advantage plans, but in general, these will be out-of-pocket expenses. Additionally, coverage provided by these private insurance companies varies based on location and provider, so it's important to check with your primary care physician and/or use the search function on the official Medicare website.

Medicare Eligibility and Enrollment
In contrast to most other aspects of Medicare, eligibility is fairly straightforward and enrollment can be handled quickly. Many seniors are automatically enrolled in Part A and can then move on to enroll in other Parts if they wish.
Who's Eligible for Medicare?
The vast majority of American seniors gain eligibility for Medicare at age 65, and those who receive Social Security benefits should be automatically enrolled 90 days before turning 65. However, they must be a U.S. citizen or a legal permanent resident for at least 5 years.
Americans under age 65 may qualify for Medicare if they meet the Social Security definition of disabled or have a diagnosis of end-stage renal disease.
Those who aren't automatically enrolled can do so at a Social Security office, and this process can begin 90 days before turning 65.
Individuals Over 65 Years Old May be Eligible for Medicare If:
Individuals Under 65 Years Old May be Eligible for Medicare If:
They are a U.S. citizen or have been a permanent legal resident of the U.S. for at least five years.
They have been entitled to Social Security disability benefits for at least 24 months (consecutive or nonconsecutive).
They get Social Security or railroad retirement benefits or are eligible for those benefits.
They receive a disability pension from the Railroad Retirement Board and meet certain additional conditions.
They or their spouse is a government employee or retiree who has not paid Social Security taxes but has paid Medicare payroll taxes.
They have Lou Gehrig's disease.
They have permanent kidney failure requiring regular dialysis or a kidney transplant and they or their spouse has paid a qualifying amount of Social Security taxes.
How Does Someone Enroll in Medicare?
As mentioned above, Social Security will automatically enroll an individual in Medicare when they become eligible, which is generally at age 65. Applications can also be submitted online at the federal Social Security website or in person at a local office. This should be done in the 90 days before or after the individual's 65th birthday to avoid complications such as added expenses.
The Social Security website provides a checklist of documents and information required in the enrollment process, as well as the ability to check the status of a submitted application. This allows seniors to enroll in Part A — generally at no cost — and they'll also have the option of enrolling in Part B, which does have a monthly premium attached.
The Centers for Medicare & Medicaid Services (CMS) will then send successful applicants their Medicare card and a welcome packet in the mail, which contains useful information and advice on what to do next.
Medicare Enrollment Dates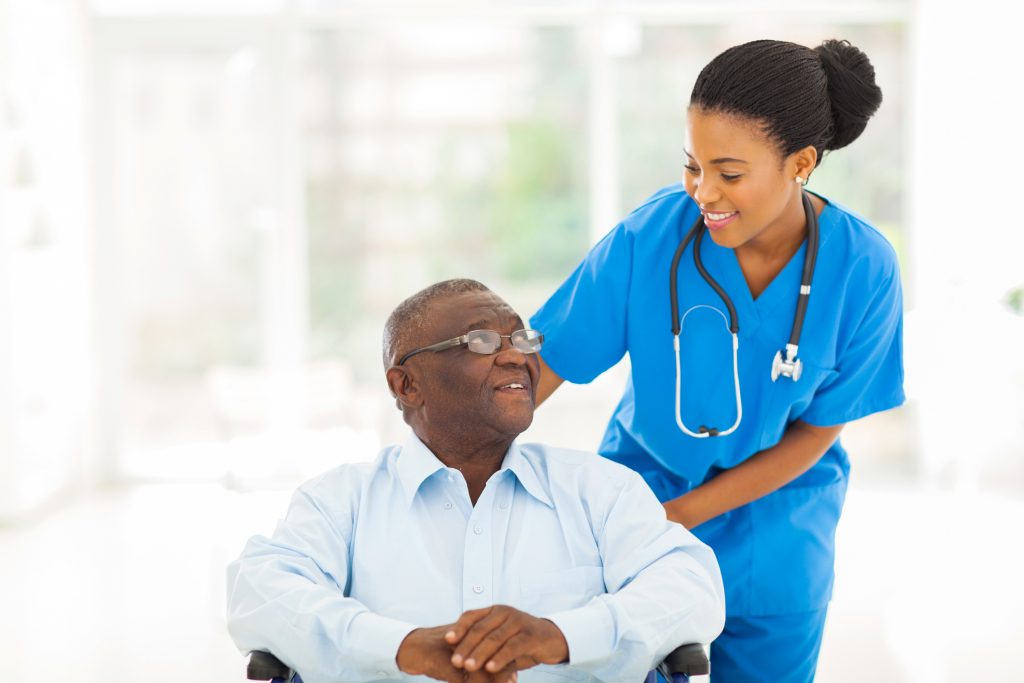 Dates of Enrollment Period
Initial Medicare Enrollment Period 
This period begins 3 months before an individual turns 65 and lasts until 3 months after that individual turns 65. Those not already collecting Social Security before this period begins must either register for Medicare online or contact Social Security. Most people sign up for Medicare Parts A and B during this time; late enrollment after the Initial Enrollment Period ends comes with lifelong penalties added to the Part B premium.
General Medicare Enrollment Period
Those who missed signing up for Medicare during the Initial Medicare Enrollment Period can sign up during the General Medicare Enrollment Period. It starts on January 1st and ends on March 31st. Coverage will begin July 1st.
Special Enrollment Period
Those with qualifying special circumstances can sign up for Medicare Parts A and B during a Special Enrollment Period after the Initial Enrollment Period has ended. Dates for this period vary depending on the specific circumstance.
Medicare Coverage of Senior Care
Enrollees in Medicare Part A and/or Part B may be covered for various in-home care services if a doctor has certified that they're homebound. They may also be covered for nursing home care, but assisted living communities are generally not covered. Below, we explain the extent to which Medicare does or does not offer coverage for the main types of senior care.
Medicare Coverage of Residential Senior Care
For seniors, residential care such as assisted living communities is often the next best thing to living independently in their own home. Unfortunately, assisted living isn't directly covered by Medicare in any of its Parts or Plans.
Programs of All-Inclusive Care for the Elderly (PACE) are available to Medicare and Medicaid members in some areas of the country. PACE doesn't directly cover assisted living, but residents of these communities and are eligible for PACE can receive some covered services.. However, PACE programs and Medicare don't cover assisted living room and board costs.
Medicare Coverage of Nursing Homes
Medicare Part A covers skilled nursing care provided in approved facilities when it's medically necessary. As such, nursing home care is covered if it's required to diagnose or treat an illness, injury, disease or other medical condition. However, custodial (non-medical) care is never covered by Medicare, and thus a nursing home stay will not be covered if it's the only type of care a person requires.
Medicare Coverage of In-Home Care
In-home health care may be covered if it's medically necessary. It must also be part-time or intermittent, which rules out full-time and long-term care in the home. Home health services such as skilled nursing care, home health aide services, physical and occupational therapies and medical social services are covered by Part A and/or Part B.
Medicare doesn't cover non-medical care and services provided in the home, including meal deliveries. Homemaker services and personal care, such as help with chores and assistance with the activities of daily living, may be covered only when provided alongside other medically necessary care.
Medicare Resources by State
Click on your state on the map below to see what Medicare resources are available in your state.
Frequently Asked Questions
Who's eligible for Medicare?
Most Medicare members become eligible based on the fact they're aged 65 or older. Americans of any age may be eligible based on one or more disabilities, and those with end-stage renal disease are eligible for Medicare. Permanent residency and citizenship are also required.
Do I automatically get Medicare when I turn 65?
Some people do receive what's called automatic enrollment in Medicare Part A upon turning 65 while others must take steps to enroll. If you paid Medicare taxes for 10 or more years, or your spouse did so, you'll be automatically enrolled in Medicare Part A with no premium.
What does Medicare cover?
In general, Medicare covers medically necessary services and items provided in a variety of settings, which may include your own home. However, Medicare and its various parts are complicated and there are many exclusions. Coverage is detailed more thoroughly in the applicable section of this guide.
Does Medicare cover home health care?
Medicare covers some home health care services provided to members who have been certified as homebound or whose home health care is medically necessary. However, it doesn't cover full-time or permanent care, and in many cases it doesn't cover nonmedical services, such as assistance with the activities of daily living and other personal care.
Does Medicare cover assisted living?
No, Medicare does not cover assisted living. PACE is an exception, as it provides coverage for some associated costs, and this is explained in the senior care section above. Medicaid can provide more coverage for assisted living, although eligibility and coverage vary by state.
More Information about Medicare and Medicare Advantage
For more information about Original Medicare, Medicare Advantage, and Medicare Supplement Plans, read the following guides:
Works Cited
"CMS Fast Facts." CMS.gov. https://www.cms.gov/Research-Statistics-Data-and-Systems/Statistics-Trends-and-Reports/CMS-Fast-Facts. Accessed June 6, 2021.
"Health Plans – General Information." CMS.gov. https://www.cms.gov/medicare/health-plans/healthplansgeninfo. Accessed June 6, 2021.
"Home Health Services Coverage." Medicare.gov. https://www.medicare.gov/coverage/home-health-services. Accessed June 6, 2021.
"Medicare Advantage Plans." Medicare.gov. https://www.medicare.gov/sign-up-change-plans/types-of-medicare-health-plans/medicare-advantage-plans. Accessed June 6, 2021.
"Original Medicare (Part A and B) Eligibility and Enrollment." CMS.gov. https://www.cms.gov/medicare/eligibility-and-enrollment/origmedicarepartabeligenrol. Accessed June 6, 2021.
"What Part A covers." Medicare.gov. https://www.medicare.gov/what-medicare-covers/what-part-a-covers. Accessed June 6, 2021.
"What Part B covers." Medicare.gov. https://www.medicare.gov/what-medicare-covers/what-part-b-covers. Accessed June 6, 2021.
"What's not covered by Part A & Part B?" Medicare.gov. https://www.medicare.gov/what-medicare-covers/whats-not-covered-by-part-a-part-b. Accessed June 6, 2021.
"Your Medicare Coverage." Medicare.gov. https://www.medicare.gov/coverage. Accessed June 6, 2021.