Medicare Part D
Last Updated: September 10, 2021
Reviewed by: Dr. Brindusa Vanta, MD
Millions of American seniors have one or more prescriptions from their doctor. Getting their prescriptions at a reasonable cost can be the difference between good and bad health, and potentially years of life. Unfortunately, the high cost of many drugs puts them out of reach for seniors on a fixed income. That's why the Medicare program operates Part D, the Medicare prescription drug benefit that all seniors with Medicare are eligible for.
As of 2020, over 61 million seniors in the United States receive Medicare benefits. The majority of these beneficiaries choose to get their benefits through Original Medicare. Medicare Part D is an important component of Original Medicare, which provides prescription drug benefits for 48 million eligible Americans, as of 2021. Knowing how this Medicare benefit works, what it does and who can use the program is an important part of maintaining your health.
This guide provides a comprehensive overview of the Medicare Part D plan benefit. It goes over how the program works and who is eligible for prescription drug benefits from Original Medicare, along with information about costs and exclusions to coverage. The guide also answers many of the questions that are most frequently asked about Medicare Part D and gives a clear picture for seniors, caregivers and loved ones looking to sign up or to manage their Part D coverage.

What Is Medicare Part D?
Medicare Part D is a prescription drug benefit plan that went into effect in 2006. Like Part C, benefits are offered through a number of private insurance providers that are partly reimbursed by the Medicare program. Rates for these plans vary by provider, coverage options and by state, but Medicare offers an online plan finder that helps potential beneficiaries work out likely costs before committing.

Enrollees in a Part D plan have a legally defined standard benefit that gets annual updates for costs and limitations. Private insurers must bring their Part D plans into alignment with this benefit to continue offering policies. The standard benefit outlines coverage limits, but it does not determine which specific medications must be included. Under the 2021 standard benefit plan, beneficiaries pay 100% of their prescription drug costs up to $445, which acts as the standard deductible but varies by plan. After reaching this threshold, enrollees pay just 25% of further costs up to a limit of $6,550 for the year. In the final phase, Part D recipients pay 5% of their drug costs going forward until the next calendar year. These three phases are known as the Deductible, Initial Coverage Limit and Catastrophic stages. A senior who reaches the Catastrophic phase of coverage in 2020 has paid an out-of-pocket limit of $6,785 in coinsurance followed by 5% of all prescription costs after that. These out-of-pocket costs are in addition to the monthly premium most Part D enrollees pay for their coverage.

Who Is Eligible for Medicare Part D?
Every person who is eligible for Medicare Parts A and B is also eligible to enroll in a Part D drug benefit plan. If you're enrolled in Medicaid at the time you also enroll in Medicare, you are automatically enrolled in a Part D plan with no monthly premium. If you would like to opt-out of this coverage you may, but Medicare authorities strongly advise getting an equivalent coverage plan, known as creditable coverage, to make sure you have access to the prescriptions you need.
Seniors become eligible to sign up for a Medicare Part D plan on the first day of the month, 3 months before their 65th birthday. It is a good idea to apply for Part D benefits as early in the window as possible since there is a delay in benefit activation that can result in a coverage gap. To enroll in Part D coverage, you must be enrolled in Medicare or be eligible to enroll soon. You may qualify for enrollment in Part D before your 65th birthday if you have a disability that qualifies you for either Social Security or Railroad Disability benefits. In this case, eligibility begins on the first day of the month 3 months before your 25th month of receiving benefits.

What Does Medicare Part D Cover?
Part D divides prescription drugs into different classes and categories. All approved Part D plans must include at least two drugs from each category in a plan called a formulary. The two-drug minimum requirement helps ensure that providers have at least some options for treating beneficiaries and that beneficiaries with different medical conditions can get drugs that work best for them. Every Part D plan has its own formulary, which is a major factor to consider when shopping for a coverage plan. Even if your Part D plan doesn't cover a specific drug in its formulary, any licensed medical provider can request an exception based on medical need.
Medicare Part D plans divide drugs into four tiers, divided by cost. Part D plans generally charge higher copays as the tier level of prescriptions goes up. If a drug you need is in a higher tier than an equivalent drug in a lower tier, your doctor can request an exception to lower the prescription's out-of-pocket cost to you. Part D coverage tiers are:
Tier 1: Generic and other low-cost drugs. For many classes of drugs, Part D providers often list more than the required minimum of two in this tier. Tier 1 drugs come with the lowest copayments.
Tier 2: Usually brand-name medications are included in the provider's preferred prescription list. Copayments in this tier are still generally low, though the out-of-pocket cost is still higher than Tier 1 drugs.
Tier 3: Brand name drugs not on the preferred list. Drugs in this category may be newer than the lower-rated medications covered by Part D providers, or they may not have been added to the provider's preferred list yet. This tier comes with copayments that may be relatively high, and many practitioners try to find a lower-cost alternative if one is available.
Specialty Tier: Drugs in the Specialty Tier are often very new, experimental or tailored to a highly specific set of conditions that are rare enough not to be included at lower tiers. Pricing for these drugs varies widely, but as a rule, they come with the highest out-of-pocket costs.
What Is Not Covered Under Part D?
Not every drug is covered by Medicare Part D. While there is some variation among plans for what is and is not covered, some broad categories of medication are seldom provided by authorized Part D plans. Always check with a Part D provider to find out if a specific medication is included in your plan.
As a rule, Medicare Part D plans only cover drugs prescribed for home use by either a doctor or another health care practitioner who can legally prescribe drugs. Vitamins, nutritional supplements and over-the-counter medications, such as pain relievers and antacids, are not covered under Part D, nor are homeopathic and other alternative remedies that have not received FDA approval.
In addition, drugs that have to be administered in a clinical setting are not typically covered by Part D, though they may be included in Parts A or B. Drugs in this category include those administered at the hospital for pain relief, IV antibiotics and other necessary treatments received as part of inpatient treatment. While Medicare Part D does cover vaccines that are deemed necessary, they don't cover the vaccines that are covered by Medicare Part B.
Medicare Part D Coverage Limits
The purpose of Medicare Part D is to help seniors pay for the cost of prescription drugs. It is not a replacement for other forms of insurance, such as a Medicare supplemental policy, though you are generally free to structure your insurance in a way that works for you. Just as Part D does not pay for every medication you could take, it also does not pay 100% of the cost for covered drugs or plug the gaps in other insurance you might have.
One of the gaps in Part D coverage is called the donut hole. This is the gap in prescription coverage that used to exist once spending on prescriptions exceeded a certain amount, $4,130 in 2021, but before you reach the Catastrophic threshold of $6,550. In the past, Part D beneficiaries who had paid enough out of pocket to enter the donut hole would be responsible for paying a large percentage of their drug costs until they reached their yearly out-of-pocket threshold and entered the Catastrophic phase when coinsurance costs dropped to 5% of all prescriptions.
The donut hole closed for all covered medications in 2020. The coverage gap still exists though, which creates a complicated sequence of costs as your prescription bills rise through the year. A typical progression for Part D enrollees goes like this:

| | | |
| --- | --- | --- |
| If you have paid: | You are in phase: | Your costs are: |
| Up to your deductible (maximum $445 in 2021) | Out of pocket | Full cost of all medications |
| $446 to $4,130 | Initial coverage | Copayment amount that varies according to the drugs' tier and plan details |
| $4,131 to $6,550 | Donut hole | Up to 25% of the drugs' over-the-counter cost |
| $6,551 to your annual out-of-pocket maximum | Catastrophic coverage | 5% of all prescriptions |
Many Part D beneficiaries who have large continuing costs for prescription drugs need to get out of the coverage gap and into the Catastrophic phase as quickly as possible to have the rest of their prescriptions for the year covered up to 95%. Your Part D provider is required to track your spending and tally up the out-of-pocket costs you've accrued so far and the progress you've made toward the next phase. Many of the costs you pay count toward your out-of-pocket max, including:
Deductibles
Costs paid during the initial coverage phase
A large percentage of the cost for brand name drugs bought during the coverage gap period
Outside contributions, including gifts from loved ones and fundraisers, provided the money is spent on covered plan medications
Contributions from state and nonprofit organizations that assist seniors, HIV+ beneficiaries and other covered persons toward out-of-pocket expenses
Not all money paid into prescription drugs counts toward the annual spending count. Expenses that aren't counted include:
The monthly premium for your plan
Costs for drugs that are not included in plan coverage
Pharmacy fees and other costs at the point of sale, such as non-medicine items and over-the-counter medicines
Getting Extra Help
Seniors who meet eligibility guidelines for income and assets may be able to get significant discounts on their prescription drug costs through a program called Extra Help. Extra Help assists beneficiaries with several of the costs they might struggle to pay to get the medications they need. Extra Help benefits include partial payment of monthly Part D premiums and a partial discount on the coinsurance for most approved drugs. Seniors enrolled in the program also get a special enrollment period once a year when they can switch between Part D plans without incurring a penalty rate.
Eligibility for Extra help is based on income and assets. To qualify for financial assistance, seniors must be enrolled in Medicare, carry a Part D plan and fall below the maximum earnings threshold of the program. In 2021, Extra Help recipients can earn up to $1,630 a month from all sources combined or $2,198 for a married couple. Seniors who participate in Medicaid, receive Supplemental Income (SSI/SSDI) or who have enrolled in a Medicare Savings Plan are automatically eligible for Extra Help. If you qualify for help, a notice of your benefits is usually mailed to you in a purple envelope from Medicare.
Medicaid as a Medicare Supplement
Seniors who need help paying for their medical costs, including prescription medications, may opt into Medicaid as a supplemental insurance plan. Seniors enrolled in Medicare who qualify for Medicaid are known as dual-eligibles because they can use both programs to cover nearly all of their health care costs, including the cost of drugs. If you are enrolled in both programs, you must pay whatever your Medicaid share of cost is at the point of service, after which your Medicare benefits are applied to the cost of your care. Whatever cost is left can be charged to Medicaid. Speak with a Medicaid intake worker in your area for information about using the program to help with the cost of prescription drugs for Part D participants.

How Do I Enroll in Medicare Part D?
The coverage offered by Medicare Part D is optional, and seniors don't have to sign up for a plan. If you decide to enroll, you can look up a Medicare drug plan online using the Medicare Plan Finder tool. The system asks questions about your location, age, income and medical conditions to connect you with a range of plans available in your area. After comparing plans, you can apply online.
Seniors who have recently become eligible for Medicare drug benefits can also apply directly with Part D providers. This means more research, but it lets you speak directly to plan representatives.

Open Enrollment Periods
Part D plans are open to new beneficiaries only during certain enrollment periods: the initial enrollment period, open enrollment and special enrollment periods. If you enroll in a Part D plan outside these windows, you may have to pay a higher penalty rate for your monthly premium.
The initial enrollment period for Medicare Part D plans begins on the first day of the month three months before your 65th birthday, and it closes on the last day of the third month after your birth month. If your birthday is May 15, your enrollment period opens on February 1 of the year you turn 65 and closes on August 31 of the same year. Try to enroll as early as you can, since Part D plans have a built-in two-month delay before coverage starts. Late enrollment may result in a gap in coverage. 
After initial enrollment, you have an opportunity each year to enroll in or switch Part D plans. The annual open enrollment window opens on April 1 of each year and closes on June 30. This is not to be confused with the Medicare open enrollment window, which runs from October to December each year.
Special Enrollment Windows
You may be eligible to enroll in a Medicare Part D plan outside of the usual open enrollment period if you qualify for a special enrollment period under program guidelines. During a special enrollment period, you can join, leave or switch Part D plans just as during open enrollment. A special enrollment period applies only to you or your spouse and usually lasts 60 days. It starts when the person enrolling has a qualifying life event. Qualifying life events usually involve circumstances outside of your control that cause you to lose your regular prescription drug coverage through no fault of your own. Events that might trigger a special enrollment period include:
Reaching age 65 and enrolling in Medicare outside of the annual open enrollment window
Losing regular coverage from an employer or pension plan
Cancelation of a previous prescription drug policy because the company no longer offers it or has declared bankruptcy, causing you to lose coverage
Returning to the United States after an overseas trip when it would not have been possible to sign up for Medicare, such as a mission trip or work assignment
Release from a residential facility, including prison, drug and alcohol rehab facility or mental health center
How to Choose a Medicare Part D Plan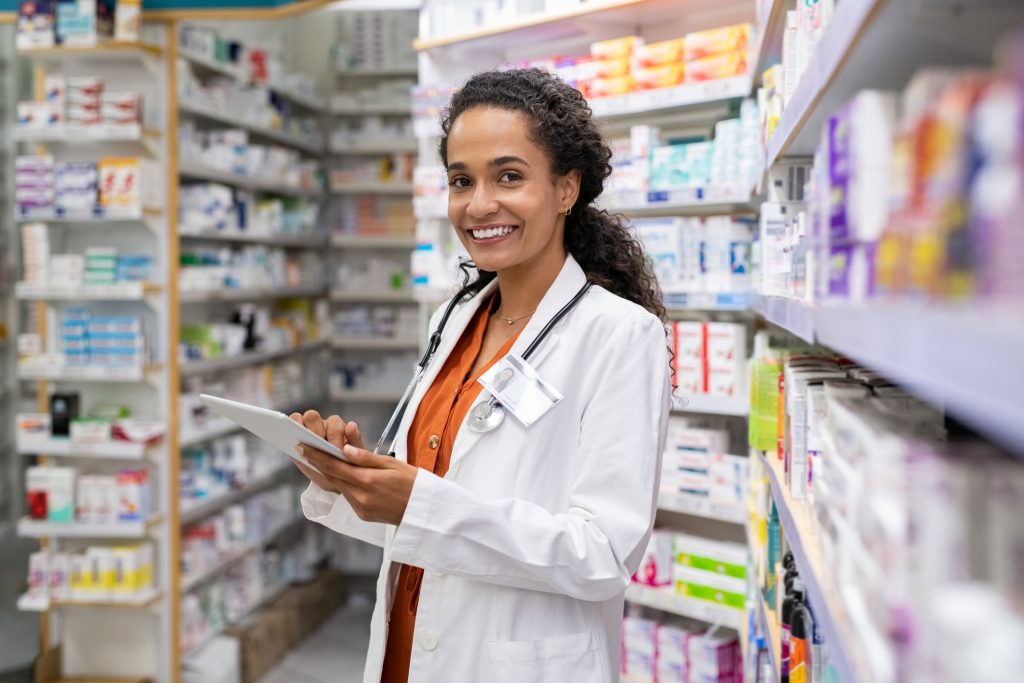 Choosing the right plan—or deciding to switch from the plan you currently have—is not an easy choice. Nor is it one to make lightly. But there are a few steps you can take to make this process as smooth and beneficial as possible.
First, you'll want to learn what Medicare Part D prescription drug plans are available to you. Medicare's official website has an online service called the Prescription Drug Plan Finder. If you enter some personal information, it can provide you with a list and contact information for all Part D drug plans sold where you live. It can also help you sort through them by matching the drugs you take regularly and the plans' lists of covered drugs.
Sorting through different prescription drug plans and choosing the best one for yourself or for someone you're caring for can be confusing, even after doing your research. If you don't feel comfortable making the decision on your own, you can get free, expert personalized help from the nonprofit State Health Insurance Assistance Program (SHIP), in some states called the Health Insurance Counseling and Advocacy Program (HICAP). The counselors at a local SHIP or HICAP office have experience with the plans offered in that geographic area. Go to Medicare's list of contacts for each state's SHIP or HICAP central office, which can then direct you to the local office nearest you.
Frequently Asked Questions
Can Medicare beneficiaries be denied Part D coverage?
Everybody who qualifies for Medicare is eligible for Part D. If you have gotten a notice about your upcoming eligibility for Medicare Parts A and B, you can sign up for a Part D plan at your earliest convenience.
Does having a pre-existing condition disqualify Medicare beneficiaries from Part D?
You cannot be denied a Part D plan because of a pre-existing condition. Every Medicare recipient is eligible.
Does Part D cover prescriptions written before getting coverage?
If you have prescriptions that were written for you before you enrolled in a Part D plan, your Part D benefits will apply the next time you fill your prescription. Remember that you must meet your yearly $445 spend-down amount before Part D benefits kick in.
Is Medicare Part D run by the government?
All Part D plans are offered to the public through authorized private insurers. When you buy a Part D plan, you are signing up with that private company for your coverage. Questions and concerns should be directed to the plan representatives, rather than to the federal Medicare authority.
Can Part D be added to Medicare Advantage?
Part C participants may be able to buy a standalone Part D plan to help with prescription costs. Some Medicare Advantage plans allow this, but you cannot buy into a Part D plan if your Medicare Advantage plan already has a drug benefit.