The Midwest state of Iowa offers cultural amenities, world-class hospitals and a range of programs to help seniors remain in their homes throughout their retirement years. Nearly 18% of the state's population is aged 65 and over, and in the coming years, that population is projected to grow.
Iowa's overall cost of living is about 15% lower than the national median, which may help older adults maintain a comfortable standard of living throughout retirement. Property taxes are relatively high, but housing costs are about 40% below the national average, and Social Security benefits are exempt from state income taxes. This may help offset home care costs, which exceed the national average at $5,529 per month. This type of care includes non-medical services, such as companion services, transportation, personal care and meal preparation. Home health care is similar but also includes some skilled nursing services.
This guide introduces home care in Iowa by providing more information on monthly care costs, including an overview of monthly costs in major cities throughout the state. It also outlines common ways seniors pay for services, a list of resources that help older adults obtain the care they need and answers to frequently asked questions.
The Cost of In-Home Care in Iowa
The 2021 Genworth Cost of Care Survey shows that seniors who obtain in-home care services in Iowa pay $5,529 per month on average. By comparison, nationally, this care type costs $4,957 monthly. In Minnesota, seniors pay about $1,000 less than Iowa residents for home care, with agencies charging $4,508, and in Missouri, rates are comparable at $4,767. In Nebraska, seniors pay $5,148 for home care, and in Illinois, rates come in at $5,339. In-home care costs in South Dakota are several hundred dollars higher than in Iowa at $5,911.
Home care rates are fairly consistent throughout Iowa, with costs in nearly all surveyed cities coming within a few hundred dollars of the state median. Waterloo is the cheapest surveyed city to obtain care, with agencies charging $4,767 per month for services. In Davenport, rates are higher at $5,148, and in Dubuque, home care agencies charge $5,291 monthly. Seniors in Sioux City pay $5,339 on average, and in Cedar Rapids, rates are consistent with the state median at $5,529. Des Moines, Iowa's capital city, is the most expensive place to obtain care, with residents paying $5,815 for services.
Seniors in Iowa have a variety of long-term care options to choose from, enabling them to obtain the care that fits their budgets, care needs and lifestyle preferences. For older adults who want to remain in their own homes but need help with some activities of daily living, in-home care costs $5,529. Those who require the skilled nursing services provided by home health care pay slightly more at $5,577. Adult day health care is an affordable alternative for those with restrictive budgets, costing $1,353 monthly. Assisted living provides personal care services, meals and recreational activities in a residential facility for $4,367. Nursing home care is for those who need around-the-clock medical monitoring and skilled nursing services and costs $6,874.
Does Medicaid Cover Home Care in Iowa?
Iowa Medicaid is robust health insurance jointly funded by the state and federal government to cover many necessary medical expenses for qualifying individuals. This program covers home health care for those who need skilled nursing services, but non-medical home care services aren't eligible for coverage under the regular program. Seniors seeking this coverage must apply for the Elderly Waiver.
Unlike regular Medicaid, which is an entitlement that is guaranteed to everyone who qualifies, the Elderly Waiver has limited enrollment slots. In some cases, eligible seniors are placed on a wait list until a slot opens up. As of April 2022, up to 7,930 Iowans may be enrolled in this program, and there is currently no wait list.
Home Care Waiver Programs in Iowa
Elderly Waiver
The Elderly Waiver is a Home and Community-Based Services Waiver that expands Medicaid's coverage to pay for supportive services in the individual's own home. The services you receive under this waiver are customized to your needs, as determined by an interdisciplinary team. Services may include:
Adult day care
Assistive devices
Case management
Chore services
Consumer-directed attendant care
Emergency response systems
Home and vehicle modifications
Homemaker services
Home-delivered meals
Respite services
Companion services
Transportation
All these services must be provided in a community setting, whether it's the individual's home, a residential care facility or an adult day health care facility. The total cost of the services for an individual must be cheaper than what they would pay for nursing home care.
To qualify for the Elderly Waiver, applicants must be at least 65 years old, and they must require a nursing home or skilled nursing level of care. They must also be permanent Iowa residents and legal U.S. citizens or residents. Applicants must also meet financial eligibility criteria. Single applicants may have an annual income of no more than $30,276, and they may have up to $2,000 in countable assets.
Seniors must apply for the Elderly Waiver through their Iowa Department of Human Services county office. After they apply, the department will contact them to schedule an assessment.
How to Know If You're Eligible for Medicaid in Iowa
To qualify for Medicaid, your income and assets must fall within certain limits. Single applicants can have up to $10,092 in annual income. This includes income from all sources, including wages, veterans' and public benefits, pensions and withdrawals from savings accounts. Single applicants may also have up to $2,000 in countable assets. This limit applies to money in checking and savings accounts, stocks, investment and vacation properties and bonds. Many assets are exempt, including personal belongings, the applicant's primary residence, irrevocable funeral contracts, burial space and their vehicle. Married applicants can have a joint income of up to $15,132 and up to $3,000 in countable assets.
2022 Medicaid Income Limits for Seniors in Iowa
Income Limits* 
Asset Limits 
*Per year
Iowa Medicaid has other eligibility criteria applicants must meet to qualify for coverage. Along with meeting financial criteria, seniors must meet these requirements:
Resident of Iowa
Citizen or legal U.S. resident
Aged 65 or over or disabled according to Social Security standards
How to Apply for Medicaid in Iowa
You can apply for Medicaid through your local Department of Human Services office. For greater convenience, you can apply for services online through the DHS Services Portal.
What Information You Will Need
Along with submitting an application, you must provide supporting documents that show you're eligible for Medicaid. These include:
Birth certificate
Driver's license or state-issued ID
Social Security card
Copies of mortgage or lease agreements
Bank statements
Policy numbers for any other health insurance coverage, including Medicare
How to Get Help Applying for Medicaid
Several agencies, programs and helplines provide personalized assistance to help you navigate the Medicaid process. The following table highlights statewide resources that provide application assistance and information on beneficiaries' rights and options if coverage is denied.
Does Medicare Cover In-Home Care in Iowa?
In general, Medicare does not cover the cost of non-medical home care. That being said, there are situations in which Medicare provides some coverage for medical home care, referred to as "Home Healthcare." There are several eligibility restrictions for coverage, including that individuals must be homebound and have a referral from their doctor specifically for home healthcare services.
Below is an overview of some of the skilled medical professionals whose in-home services are typically covered by Medicare – for more in-depth information, refer to our Guide to Home Healthcare.
Physical Therapists: Physical therapy is used to help patients recover from injuries (broken bones, knee injuries, etc.), treat ongoing conditions such as arthritis, and assist in recovery from surgeries and procedures such as a knee or hip replacement.
Visiting Nurses: Licensed nurses can provide a number of medical services for those who don't need to stay in the hospital, but do need regular medical services such as wound care, changing feeding tubes, etc.
Occupational Therapists: Occupational therapists help seniors regain or maintain the ability to accomplish normal, daily tasks, such as bathing, dressing, eating, and other daily activities.
Speech Therapists: Speech therapists help seniors who are struggling to adequately communicate due to a stroke, dementia, or any other cause regain the ability to functionally communicate using a variety of means. Additionally, speech therapists help to keep seniors independent by modifying diets, teaching special techniques to swallow safely, and retraining associated muscles.
As mentioned above, in-home care is distinctly different from home healthcare. But, there can be some overlap in services between the two types of care. So, while Medicare doesn't cover non-medical in-home care, there are in-home care services that may be covered in special circumstances when they're provided in conjunction with home healthcare (such as an occupational therapist helping with eating or dressing)
Other Financial Assistance Options for In-Home Care in Iowa
While the above programs help many people finance in-home care, they will not cover all costs for everyone. There are other ways to pay for in-home care, including out-of-pocket arrangements with siblings, annuities, reverse mortgages, private insurance and more. Read Caring.com's Guide to In-Home Care Costs to learn more about these alternative payment options.
Free and Low-Cost Resources for Seniors in Iowa
Iowa has numerous resources that can help you find the services you need at home, access public benefits to pay for care and connect with community-based services that may save you money. The following table lists top resources available to seniors statewide.
COVID-19 Rules for In-Home Care Providers in Iowa
In Iowa, agencies that provide skilled home health care services are required to ensure all caregivers are fully vaccinated against COVID-19, unless they have an exemption. Currently, there is no vaccine mandate in place for agencies that provide non-medical in-home care.
This rule is valid as of April 2022, but due to the evolving nature of the virus, guidelines may be periodically updated. To get up-to-date information on vaccine requirements for home care and home health care agencies, seniors can contact their local Area Agency on Aging or their county's health department. Additionally, some agencies have rules above and beyond what's required by federal law to keep their caregivers and clients safe. If you have questions about safety measures, you can direct questions to your home care agency.
In-Home Care Laws and Regulations in Iowa
Iowa is one of the few states where private nonmedical home care providers are exempt from state licensing, although home care agencies usually need to have a valid business license in the county where they provide services. Staff who provide in-home care services must comply with all state and federal laws around elder abuse prevention, medication administration and reporting of suspected elder abuse. Providers that deliver services funded by Iowa Medicaid need to comply with the Iowa Department of Human Services guidelines outlined on the following table.
In-Home Care Laws and Regulations in Iowa
Scope of Care
Nonmedical home care providers, also known as homemakers, can provide nonmedical care such as assistance with personal hygiene, housekeeping and meal preparation, companionship and help with grocery shopping, errands and scheduling medical appointments. Some home care providers are also able to transport clients to social and recreational engagements.
Care Plan Requirements
Homemakers are not required to provide care plans for their clients, but private-pay clients may want to obtain a service agreement prior to retaining a caregiver. Medicaid-funded programs that provide in-home care must develop and maintain care plans for beneficiaries.
Medication Management Requirements
Nonmedical caregivers are prohibited from administering any type of prescription or over-the-counter medications. Homemakers may provide medication reminders and assist with self-administration.
Staff Screening Requirements
In accordance with
Iowa Code section 135C.33
, in-home care staff who deliver direct services to consumers, as well as those who provide in-home services under a Home and Community-Based Services Waiver, must complete a criminal record check prior to commencing work as a homemaker.
Staff Training Requirements
There are no state-mandated training requirements for nonmedical in-home caregivers in Iowa, although agencies that employ homemakers often require that staff has basic first aid training.
Reporting Abuse
Concerns regarding the abuse, neglect or exploitation of any senior living in the community in Iowa should be reported to Iowa's 24/7 Abuse Hotline at
(800) 362-2178
. Emergency and/or life-threatening situations should be reported to local law enforcement officials.
Frequently Asked Questions
How Much Does In-Home Care Cost in Iowa?
According to the Genworth 2019 Cost of Care Survey, the average cost of 44 hours per week of in-home care is $4,767. Actual costs vary depending on location and can be higher or lower than the state average. For example, costs in Sioux City along Iowa's western border are well above the state average at $5,529 per month, while along the eastern border, costs are below the state average in Dubuque at $4,195 per month.
Are There Programs to Cover Home Modifications in Iowa?
Iowa's Home and Community-Based Elderly Waiver, a Medicaid waiver, includes benefits that cover specific modifications to member's homes and vehicles. These modifications are approved on a case-by-case basis and may include the installation of grab bars and handrails, ramps and lifts, voice-activated devices and low-pile carpeting or slip-resistant flooring. Air conditioning, telecommunications devices, keyless entry systems and modifications to kitchen counters, bathtubs and toilets are also covered.
Does Iowa Medicaid Pay for In-Home Care?
Iowa seniors aged 65 and older who meet the financial and medical criteria for enrollment in the Home and Community Based Services Elderly Waiver, may qualify for benefits that include in-home care. This Medicaid nursing home diversion program assigns benefits based on what each senior needs in order to safely remain in their own home, so long as the cost of in-home care is less than the cost of nursing home care. Read More
What Does It Mean to Age in Place?
Aging in place simply means that seniors are able to safely remain in their own home or community as they age, rather than moving into an institution such as a nursing facility. Services such as in-home care help seniors stay as independent as possible, which is a key part of aging in place.
What Are "Activities of Daily Living"?
Activities of daily living are the basic tasks everyone needs to perform each day in order to maintain their health, wellness and independence. Also called self-care tasks, ADLs include using the toilet, eating, moving around your home, bathing, grooming and getting dressed.
Can Family Members Get Paid for Caregiving in Iowa?
Family members can get paid for caregiving in Iowa under certain circumstances. Iowa provides support for people who require in-home care through a variety of Medicaid waivers, along with the non-Medicaid Iowa Senior Living Program and dedicated programs to support veterans in the state. Read More
How to Find an In-Home Care Provider in Iowa
Whether you are looking for yourself or a loved one, finding a quality home care provider can be a stressful process. When you hire an in-home care aide you're placing a lot of trust in the hands of the person by inviting them into your home, so you'll want to be diligent in your search. At Caring.com, we're here to help – we've created a helpful checklist below that can help guide you through the process of both determining your needs and finding a home care agency that will provide the best care possible.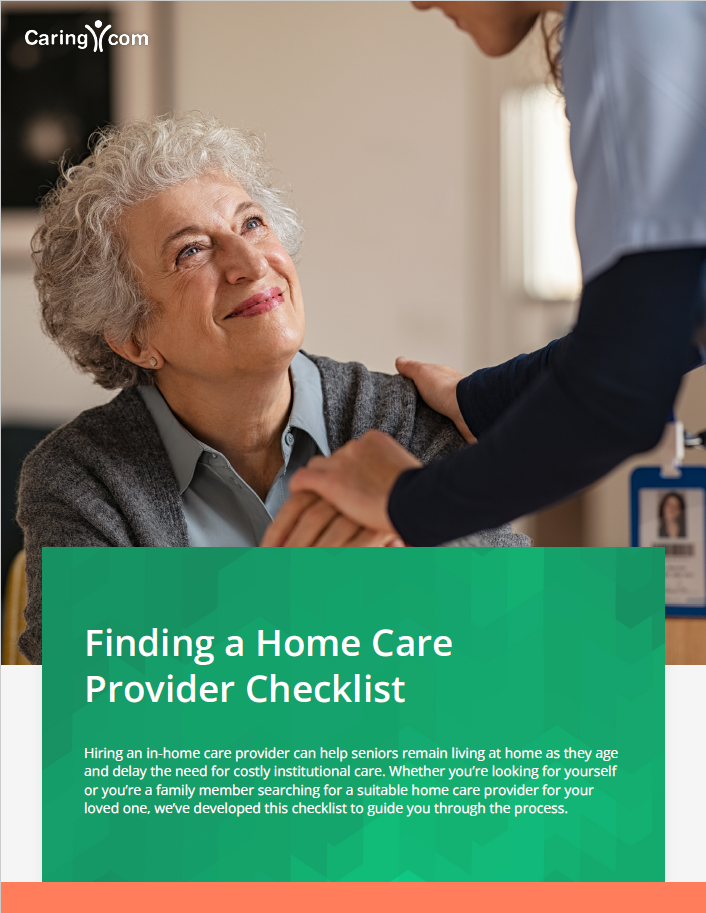 Find Home Care Agencies Near You
To find quality home care providers near you, simply input the zip code or city where you would like to start your search. We have an extensive directory of home care agencies all across the nation that includes in-depth information about each provider and hundreds of thousands of reviews from seniors and their loved ones.
Directory of Home Care Services in Des Moines, IA
---
---
---
---
---
---
---
---
---
---
---
---
---
---
---
---
is a

Caring Star Community

Earning a Caring Star means this community is among the best Senior Living commuities in America.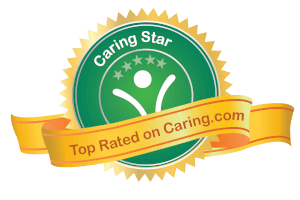 Home Care Services in Iowa (183)