Seniors looking for a slower pace of life may find that the laidback island living offered in Hawaii is a good choice. Warm temperatures and cooling breezes mean the weather lets seniors enjoy clean air and beautiful vistas throughout the year. With 19% of the state's 1.4 million residents aged 65 and over, there are also plenty of services to help seniors age independently.
Hawaii has excellent healthcare access with facilities like Queen's Medical Center providing specialist geriatric care. Seniors also have access to quality home care in the Aloha State. Those looking for non-medical assistance, such as help with activities of daily living, pay an average of $5,720 per month for in-home care. Home health care, which includes medical help such as skilled nursing, costs the same for Hawaiian seniors.
This guide has further information about the cost of in-home care and other senior living options in Hawaii. We also include details about available financial assistance and low-cost resources for seniors aging in place.
The Cost of In-Home Care in Hawaii
The Genworth 2021 Cost of Care Survey shows that the average cost of in-home care in Hawaii is $5,720 per month. This is $763 higher than the national average of $4,957. Hawaii is still more affordable than most other states with a Pacific coastline. At $5,720, in-home care costs in Alaska are equal to those in Hawaii. In Oregon, the price averages $6,006 per month, while in California prices rise to $6,101. Washington has the least affordable in-home care among Pacific states, with seniors there paying $6,547 per month.
The cost of care in Hawaii can vary depending on where you live. Honolulu's costs average $5,720, equal to the state average. Kahului has more affordable care, with seniors paying $5,291. Other warm beachside locations are less affordable than Hawaii. In Southern California, costs in Los Angeles average $5,911 and seniors in San Diego pay $6,387 monthly.
Older adults in Hawaii have an array of senior care options to choose from to meet their needs and stay within their budgets. At $1,625 per month, adult day health care is an affordable choice that provides care during the day. Assisted living costs are also lower than in-home care at $5,375. Seniors who require medical care in the home pay $5,720 for home health care, the same as in-home care. Due to the high level of assistance provided, nursing home care is the most expensive option at $12,501 per month.
Does Medicaid Cover Home Care in Hawaii?
In Hawaii, Medicaid is known as Med-QUEST. It offers a range of benefits to participants, including long-term care provided in the home. This is known as Medicaid Fee-For-Service. To be eligible for long-term support, applicants must be either disabled or aged 65 and over and meet the financial eligibility criteria. They must also be certified as requiring these services for at least 30 consecutive days.
Med-QUEST covers all kinds of long-term services including nursing home care and some care provided in group living situations. It also provides care in the home, including personal care, home health care, chore services, transport and meal delivery. Every participant receives a custom care plan to ensure they get the services they need.
Consumer direction is part of the program, allowing participants to choose their own care providers. The program also allows family members, including spouses, to be paid for caregiving provided through the program.
How to Know if You're Eligible for Medicaid in Hawaii
Financial criteria are the primary eligibility consideration for Medicaid applicants, with both asset and income limits applying. In Hawaii, single applicants can have an income of up to $1,303 per month ($15,636 yearly) and assets of up to $2,000. For married applicants, the income limit is $1,755 ($21,060 yearly) and the asset limit is $3,000. If only one spouse is applying, the asset limit drops to $2,000. Some programs may have different limits.
Not all assets are counted when calculating Medicaid eligibility. Personal belongings, funeral trusts and an automobile are among the exempt assets. A person's primary home is also not counted if they're still living there, as long as the equity interest is below the state limit.
2022 Medicaid Income Limits for Seniors in Hawaii
Income Limits*
Asset Limits
$3,000 if both spouses apply;
$2,000 if one spouse applies
* per year
Hawaii Medicaid applicants must also meet the following requirements:
Must be a resident of Hawaii
Must be a U.S. citizen, legal alien or lawful immigrant
How to Apply for Medicaid in Hawaii
Hawaiian residents can apply for Medicaid online at the KOLEA website or over the phone by calling Med-QUEST at 1-800-316-8005. Application forms can also be filled out online, printed and mailed or faxed to a local Med-QUEST Division Eligibility Office.
What Information You Will Need
In order to process your application, Med-QUEST must verify certain information. As part of your application, you may be asked to provide proof of:
Identity
Social Security Number
Age
Citizenship or immigration status
Income and assets
Current health insurance
How to Get Help Applying for Medicaid
Hawaiians who need help applying for Medicaid can find assistance through local community partners who are trained to help with enrolments. Med-QUEST also has resources, such as frequently asked questions and customer service officers, that can assist applicants.
Does Medicare Cover In-Home Care in Hawaii?
In general, Medicare does not cover the cost of non-medical home care. That being said, there are situations in which Medicare provides some coverage for medical home care, referred to as "Home Healthcare." There are several eligibility restrictions for coverage, including that individuals must be homebound and have a referral from their doctor specifically for home healthcare services.
Below is an overview of some of the skilled medical professionals whose in-home services are typically covered by Medicare – for more in-depth information, refer to our Guide to Home Healthcare.
Physical Therapists: Physical therapy is used to help patients recover from injuries (broken bones, knee injuries, etc.), treat ongoing conditions such as arthritis, and assist in recovery from surgeries and procedures such as a knee or hip replacement.
Visiting Nurses: Licensed nurses can provide a number of medical services for those who don't need to stay in the hospital, but do need regular medical services such as wound care, changing feeding tubes, etc.
Occupational Therapists: Occupational therapists help seniors regain or maintain the ability to accomplish normal, daily tasks, such as bathing, dressing, eating, and other daily activities.
Speech Therapists: Speech therapists help seniors who are struggling to adequately communicate due to a stroke, dementia, or any other cause regain the ability to functionally communicate using a variety of means. Additionally, speech therapists help to keep seniors independent by modifying diets, teaching special techniques to swallow safely, and retraining associated muscles.
As mentioned above, in-home care is distinctly different from home healthcare. But, there can be some overlap in services between the two types of care. So, while Medicare doesn't cover non-medical in-home care, there are in-home care services that may be covered in special circumstances when they're provided in conjunction with home healthcare (such as an occupational therapist helping with eating or dressing)
Other Financial Assistance Options for In-Home Care in Hawaii
While the above programs help many people finance in-home care, they will not cover all costs for everyone. There are other ways to pay for in-home care, including out-of-pocket arrangements with siblings, annuities, reverse mortgages, private insurance and more. Read Caring.com's Guide to In-Home Care Costs to learn more about these alternative payment options.
Free and Low-Cost Resources for Seniors in Hawaii
Seniors in Hawaii have access to a wide array of services that can assist them to age in place. Both government and community organizations have programs available that provide transport, meals, home care, legal advice and more to older adults.
COVID-19 Rules for In-Home Care Providers in Hawaii
All home care workers in Hawaii must be vaccinated against SARS-CoV-2, the virus responsible for the COVID-19 pandemic unless they qualify for an exemption. This is current as of April 2022 and includes all in-home care workers and home health aides. As new requirements can be implemented at any time, it's important to check regularly to see if rules have changed. Local Area Agencies on Aging can provide this information. Your home care agency may also have more stringent rules surrounding PPE or vaccination and an agency representative will be able to tell you about their policies if you have any concerns.
In-Home Care Laws and Regulations in Hawaii
Hawaii's Department of Health, Office of Care Assurance is responsible for the licensing and regulation of home health agencies statewide. Since many home health agencies also provide home care, or homemaker, services, state guidelines for home health agencies often apply to in-home care services as well.
In-Home Care Laws and Regulations in Hawaii
Scope of Care
In-home caregivers/homemakers can provide routine housecleaning and laundry service and shop for household supplies. Homemakers can also run errands and pick up medications, prepare meals, escort clients to medical, nutritional and social appointments, and offer medication reminders. In-home caregivers cannot administer medications or manage finances on behalf of a client.
Care Plan Requirements
Clients of a licensed home care agency must have a service plan in place developed in consultation with the client and a supervisor employed by the agency, and that plan must be reviewed at least once annually.
Medication Management Requirements
Homemakers can provide clients with medication reminders, pick up medication from the pharmacy and read prescription labels for clients.
Staff Screening Requirements
Direct care staff must have tuberculosis clearance before commencing work with clients. Staff must also complete a background check, and be free of charges such as theft, assault, fraud and neglect of a child or vulnerable adult.
Staff Training Requirements
Agency administrators must ensure caregivers work within their scope of duties and in compliance with state licensing requirements. Caregivers who provide personal care services must be trained as a personal care aide.
Medicaid Coverage
Hawaii's Med-QUEST Medicaid managed care plan covers the cost of in-home care for eligible Med-QUEST members.
Reporting Abuse
Anyone who suspects an Hawaiian elder is being neglected, abused or exploited should file a report with the
Department of Human Services, Adult Protective Services
. There are five APS offices throughout the state. Situations involving an immediate threat to safety should be reported to local law enforcement.
Frequently Asked Questions
How Much Does In-Home Care Cost in Hawaii?
The average cost of in-home care in Hawaii is $5,100 per month. This cost is based on 44 hours of care weekly, and actual costs may be higher or lower than the state average depending on the location.
Does Hawaii Medicaid Pay for In-Home Care?
Yes. Hawaii's Medicaid managed care plan, Med-QUEST, includes in-home care benefits for eligible seniors who need support in order to safely remain in their own homes. This support is assigned on a case-by-case basis and may include meal delivery, personal care, errand service and adult day health care.
Are There Financial Assistance Programs for In-Home Care in Hawaii?
Yes. Seniors aged 60 and older who do not qualify for in-home services through Med-QUEST may be eligible for enrollment in the Kupana Caregivers Program, a state-funded program. Veterans, dependents and survivors may also be eligible for financial assistance with their in-home care costs through one of two VA enhanced pension programs, Aid and Attendance benefits, and the Housebound allowance.
What Support Can Help Me Age at Home?
With advanced age often comes acute and chronic health conditions that can make completing everyday tasks such as cooking, cleaning and running errands difficult. Some seniors develop mobility issues, experience vision loss and lose their ability to drive. Many older adults find that they can continue to remain in their own homes with supports such as a meal delivery service, transportation assistance, personal care and help with housekeeping and property maintenance.
What Types of Services Does a Home Care Aide Provide?
Home care aides provide non-medical support and companionship in order to help seniors and people with disabilities remain safe and independent in their own homes. Services are customized to the needs of each client, and can include housekeeping, grocery shopping and transportation to medical appointments and social outings. Also called homemakers, in-home care aides may also assist with personal care such as bathing, grooming and toileting.
How to Find an In-Home Care Provider in Hawaii
Whether you are looking for yourself or a loved one, finding a quality home care provider can be a stressful process. When you hire an in-home care aide you're placing a lot of trust in the hands of the person by inviting them into your home, so you'll want to be diligent in your search. At Caring.com, we're here to help – we've created a helpful checklist below that can help guide you through the process of both determining your needs and finding a home care agency that will provide the best care possible.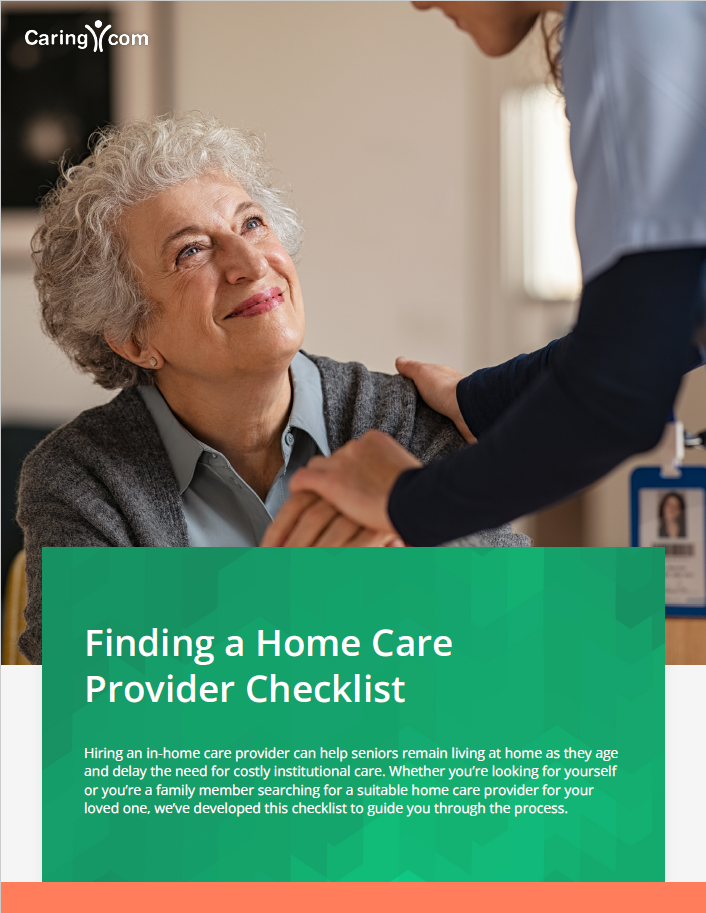 Find Home Care Agencies Near You
To find quality home care providers near you, simply input the zip code or city where you would like to start your search. We have an extensive directory of home care agencies all across the nation that includes in-depth information about each provider and hundreds of thousands of reviews from seniors and their loved ones.
Directory of Home Care Services in Honolulu, HI
---
---
---
---
---
---
---
---
---
---
---
---
---
---
---
---
---
is a

Caring Star Community

Earning a Caring Star means this community is among the best Senior Living commuities in America.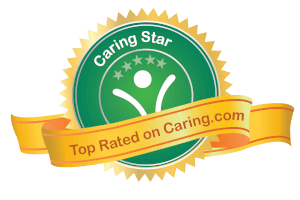 Home Care Services in Hawaii (24)