With lakes, beaches, mountain retreats and big cities, New York is one state that really does have it all. There's no shortage of amenities for retirees who enjoy art, culture, outdoor recreation, entertainment and sports. The Empire State has a number of practical advantages for older adults too.
Although the cost of living is about 20% higher than the national average, health care is relatively affordable, and residents have access to some of the nation's best hospitals, including New York-Presbyterian, Mount Sinai and NYU Langone. Additionally, the state has more than 1,300 home care agencies that can give you the freedom to receive some helpful services in the comfort of your own home without the need to give up your friends, neighbors and all the comforts that you've come to enjoy. These services cost $5,339 to $5,529 per month depending on whether you're receiving nonmedical in-home care or doctor-recommended home health care services.
The remainder of this guide takes a look at long-term care costs across New York state and the Northeast. It also provides an overview of financial assistance programs, Medicaid eligibility and free resources that you can start using today.
The Cost of In-Home Care in New York
According to Genworth Financial's 2021 Cost of Care Survey, which has been tracking long-term care prices for over 15 years, you can expect to pay $5,339 per month for nonmedical in-home assistance in New York. Although prices in the Empire State are almost $400 higher than the national average, it offers a good value for the region. Prices are about $100 cheaper in Connecticut; however, they climb as high as $5,911 in Massachusetts. Vermont's rates are about $400 higher at $5,720, and seniors in New Jersey pay $190 more per month of care at $5,529.
New York has 10 economic and geographic regions ranging from New York City to the Finger Lakes, so there's some price variation when it comes to home care rates. Buffalo and Utica are among the most affordable major cities for in-home care. Rates are also lower than the state average in Albany's Capital Region at $5,148. If you live in the greater New York City metropolitan area, expect to pay slightly more than the state average. Other cities with above-average rates include Rochester at $5,720, Syracuse at $5,911 and Ithaca at $6,101. Worker availability, travel time and expenses and other factors may affect prices in these locations.
In-home care may or may not be the best option for your needs and budget. In some cases, assisted living is more affordable. The median cost for assisted living in New York is $4,580 per month, which is similar to the national average. Adult day health care costs $1,907 if you'd rather travel to a community center instead of having caregivers come to you. For seniors who require medical monitoring, rehabilitative therapy and other services, home care can be significantly cheaper than skilled nursing facilities, which cost $12,775 per month.
Does Medicaid Cover Home Care in New York?
New York offers an array of home care programs through regular Medicaid and federally approved waivers. Depending on your needs, you may be eligible for personal care, homemaker services, medical assistance and related supports to help you age in place. Expanded service plans may be available to individuals with more advanced needs. In-home care is covered by the Personal Care Services Program, the Self-Directed Personal Care Services Program and the Managed Long Term Care system. Individuals who don't qualify for Medicaid can access in-home assistance through a state-sponsored program called Expanded In-home Services for the Elderly Program. Additionally, the state offers several waivers that cover in-home care.
Home Care Waiver Programs in New York State
Home and Community-Based Services Waiver/Long-Term Home Health Care Program
New York's HCBS/LTHHCP waiver provides coordinated care to help frail adults avoid nursing home placement and remain in their own homes. It's available to adults who are eligible for Medicaid, require a nursing home level of care and can safely age in place as determined by an in-home assessment and doctor's recommendation. The program includes coordinated care and case management services. You must receive at least one covered service every 30 days to remain on the program, but your plan of care may not exceed the cost of a nursing home. Services are delivered by participating agencies. Contact your local Department of Social Services to learn more.
Nursing Home Transition and Diversion Medicaid Waiver
The NHTD waiver provides self-directed, community-based care that empowers seniors and disabled adults to take control over the services that they receive. Covered supports are designed to promote participants' safety, health and independence while helping them leave or avoid institutional care. Services include respite care, transition assistance, in-home medical care, delivered meals and home modifications. You must be aged 65 or older or disabled, require a nursing home level of care and qualify for community-based Medicaid to be approved. Individuals who currently live in a nursing home should talk to their discharge planners about this program. Referrals should be made to your Regional Resource and Development Center or Open Doors, the New York Association on Independent Living.
How to Know if You're Eligible for Medicaid in New York State
Medicaid is designed to support individuals who have the greatest medical or financial need for care, so there are strict income and asset limits. For most programs, your monthly income must be at or below $934 or $1,367 for one or two-person households respectively. This means that your annual income must be approximately $11,200 or $16,400 per year or less. New York's asset limits are more generous than many states. You can qualify for full medical care and long-term care if you own no more than $16,800 individually or $24,600 as a couple. However, your estate may be responsible for repaying some of your long-term care expenses.
2022 Medicaid Income Limits for Seniors in New York
Income Limits*
Asset Limits
Single Person
$11,208
$16,800
Two-Person Household
$16,404
$24,600
*Per year
Medicaid requires applicants to meet the following requirements. They must:
Reside in New York
Provide proof of citizenship or immigration
Demonstrate a need for care
Be aged or disabled
Have limited income
How to Apply for Medicaid in New York State
There are several ways to apply for Medicaid in New York. Individuals who are aged 64 or younger should visit the NY State of Health, the state's official health care marketplace, or call the Medicaid Helpline at (800) 541-2831.
If you're aged 65 or older or have a disability, your eligibility is not based solely on your modified adjusted gross income. The easiest way to apply for Medicaid long-term care is by contacting your local Department of Social Services. You can review a printed copy of the application and supplement online. Completed applications can be submitted to your nearest DSS office.
What Information You Will Need
Be prepared to provide a variety of information about yourself and other members of your household when you apply. Here are a few items that you may need.
Personal details
Proof of identity
Proof of residence
Family information
Existing health coverage
Citizenship or immigration history
Health or disability information
Sources of income
Housing and expenses
Financial resources
Medicare eligibility
How to Get Help Applying for Medicaid
If you aren't sure how to apply or if you need one-on-one assistance, contact the following agencies. Help is available through the Department of Health, the Office on Aging and various other local partners.
Does Medicare Cover In-Home Care in New York?
In general, Medicare does not cover the cost of non-medical home care. That being said, there are situations in which Medicare provides some coverage for medical home care, referred to as "Home Healthcare." There are several eligibility restrictions for coverage, including that individuals must be homebound and have a referral from their doctor specifically for home healthcare services.
Below is an overview of some of the skilled medical professionals whose in-home services are typically covered by Medicare – for more in-depth information, refer to our Guide to Home Healthcare.
Physical Therapists: Physical therapy is used to help patients recover from injuries (broken bones, knee injuries, etc.), treat ongoing conditions such as arthritis, and assist in recovery from surgeries and procedures such as a knee or hip replacement.
Visiting Nurses: Licensed nurses can provide a number of medical services for those who don't need to stay in the hospital, but do need regular medical services such as wound care, changing feeding tubes, etc.
Occupational Therapists: Occupational therapists help seniors regain or maintain the ability to accomplish normal, daily tasks, such as bathing, dressing, eating, and other daily activities.
Speech Therapists: Speech therapists help seniors who are struggling to adequately communicate due to a stroke, dementia, or any other cause regain the ability to functionally communicate using a variety of means. Additionally, speech therapists help to keep seniors independent by modifying diets, teaching special techniques to swallow safely, and retraining associated muscles.
As mentioned above, in-home care is distinctly different from home healthcare. But, there can be some overlap in services between the two types of care. So, while Medicare doesn't cover non-medical in-home care, there are in-home care services that may be covered in special circumstances when they're provided in conjunction with home healthcare (such as an occupational therapist helping with eating or dressing)
Other Financial Assistance Options for In-Home Care in New York
While the above programs help many people finance in-home care, they will not cover all costs for everyone. There are other ways to pay for in-home care, including out-of-pocket arrangements with siblings, annuities, reverse mortgages, private insurance and more. Read Caring.com's Guide to In-Home Care Costs to learn more about these alternative payment options.
Free and Low-Cost Resources for Seniors in New York
Thanks to government agencies and nonprofit groups, helpful resources may be available in your city or your neighborhood. Learn more about some of the programs that can help you age in place.
COVID-19 Rules for In-Home Care Providers in New York
In August 2021, New York announced that all direct-care home health workers would be required to be vaccinated for COVID-19. To comply with these guidelines, workers must receive at least one dose of the vaccine by the fall of 2021. Alternatively, workers may provide written proof of a qualifying personal or medical exemption. The federal government also has recommendations regarding testing, masking and other safety protocols for agencies that provide long-term care. Federal regulations apply to all agencies that accept Medicare or Medicaid. These rules are current at the time of this writing in April 2022. Contact your Area Agency on Aging or speak with your home health care agency for information about possible changes.
In-Home Care Laws and Regulations in New York
The New York State Department of Health oversees and regulates licensed home care service agencies throughout the state. These agencies can contract with Medicaid and Medicare to provide care to recipients or work with clients who self-pay or use private insurance companies. Below, we provide a brief synopsis of the primary laws regulating in-home care in New York.
In-Home Care Laws and Regulations in New York
Scope of Care
Home care service agencies licensed with the New York DOH may provide nursing, home health aide and personal care services within a client's home. Services should aim to maintain or improve clients' health or reduce the impact of disabilities or illness.
Care Plan Requirements
For individuals receiving Medicaid Managed Care, a care plan should be developed following a thorough assessment that determines whether a client requires scheduled or unscheduled personal care services, identifies their varying day and nighttime needs and considers any informal supports already in place.
Medication Management requirements
Home care workers who assist clients with activities of daily living (Level II personal care services as defined by Medicaid) may help clients self-administer medications. This can include bringing the client their medications and any related supplies at the recommended administration times.
Staff Screening Requirements
Agencies must request criminal history checks and statements disclosing any history of abuse toward patients or residents from all prospective employees.
Staff Training Requirements
The DOH requires home care workers to complete a state-approved training and provides a list of education and training programs
here
.
Medicaid Coverage
Members of Managed Long Term Care (MLTC) plans will receive full or partial coverage toward in-home care services.
Reporting Abuse
Individuals may issue complaints about home care agencies directly to the DOH by calling the Home Health Hotline at 1-800-628-5972 or emailing homecare@health.ny.gov.
Frequently Asked Questions
How Much Does In-Home Care Cost in New York?

As shown in Genworth's Cost of Care Survey 2019, in-home care in New York costs an average of $4,767 per month. Through in-home care, aging adults can remain in their private residences and receive help with certain household tasks such as cleaning, cooking and running errands as well as assistance with activities of daily living.
Are There Transportation Assistance Programs in New York?

Multiple transportation assistance programs are offered throughout the state of New York through local community centers and local offices for the aging. Programs include transportation to and from medical appointments and transportation discounts for public transportation services such as subway systems and buses. Additionally, the Older Driver Family Assistance Project provides assistance to family members and loved ones of seniors no longer able to safely drive.
Does New York Medicaid Pay for In-Home Care?

New York Medicaid pays for in-home care through its three Managed Long Term Care plans. For eligible seniors enrolled in Medicaid, these plans provide services at little or no cost that can include personal care, assistance with activities of daily living, transportation assistance, therapies and more. Seniors can receive these services in the comfort of their own homes, enabling them to peacefully age in place if they choose.
What are "Activities of Daily Living?"

Activities of daily living, or ADLs, are basic tasks that humans often learn at a young age as they're developing. They include activities such as walking, getting dressed, bathing and toileting and are tasks that are often completed daily to maintain one's personal hygiene and health. ADLs are different from instrumental ADLs, which are more advanced tasks that require organization skills such as cooking, shopping and paying bills.
What Types of Services Does a Home Care Aide Provide?
A home care aide provides non-medical services within a client's home to help them sustain or improve their daily functioning. For less mobile seniors or those with an illness or disability, services may include assistance with activities of daily living such as feeding, bathing and grooming. Home care aides may also help clients with instrumental activities of daily living such as shopping, cooking, paying bills and performing or coordinating light home maintenance.
How to Find an In-Home Care Provider in New York
Whether you are looking for yourself or a loved one, finding a quality home care provider can be a stressful process. When you hire an in-home care aide you're placing a lot of trust in the hands of the person by inviting them into your home, so you'll want to be diligent in your search. At Caring.com, we're here to help – we've created a helpful checklist below that can help guide you through the process of both determining your needs and finding a home care agency that will provide the best care possible.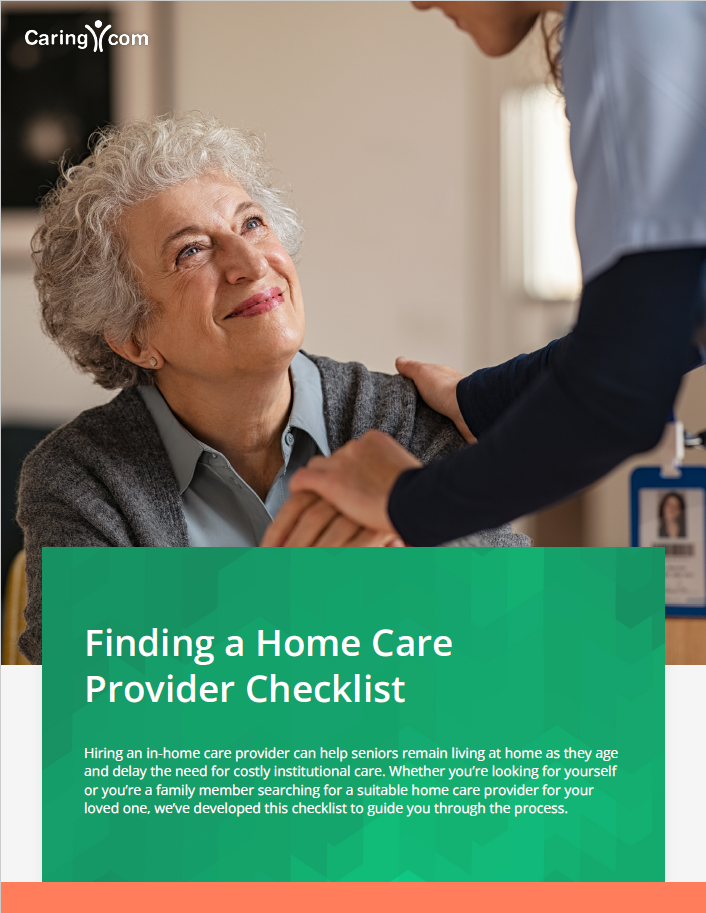 Find Home Care Agencies Near You
To find quality home care providers near you, simply input the zip code or city where you would like to start your search. We have an extensive directory of home care agencies all across the nation that includes in-depth information about each provider and hundreds of thousands of reviews from seniors and their loved ones.
Directory of Home Care Services in Albany, NY
---
---
---
---
---
---
---
---
---
---
---
---
---
is a

Caring Star Community

Earning a Caring Star means this community is among the best Senior Living commuities in America.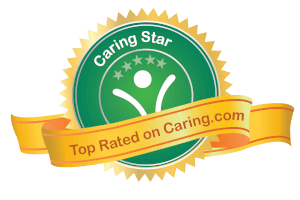 Home Care Services in New York (673)