In-Home Care in Rhode Island
Although it's the nation's smallest state, Rhode Island has some big advantages for seniors. Within its borders, there are picturesque beaches and quaint towns, and there are comfortable summers to enjoy them. Rhode Island's location means that you're close to Boston and New York for big-city amenities like sports games, museums and shopping. The state is home to just over 1 million people, and 17.7% are aged 65 and over, so the state has strong programs to support its senior population.
Even though the overall cost of living is high, health care costs in Rhode Island are low and high-quality care is provided in facilities, such as The Miriam Hospital. Retirees can access a range of senior care options, including in-home and home health care. In-home care costs an average of $5,720 per month and provides nonclinical personal assistance. Because home health care offers medical services, such as skilled nursing, it's slightly more expensive.
This guide has information about the cost of in-home care in Rhode Island, and it provides details about Medicaid and Medicare coverage for this type of care. It also includes a list of resources that can help seniors who are aging at home.
The Cost of In-Home Care in Rhode Island
The Genworth 2021 Cost of Care Survey shows that the average cost of in-home care in Rhode Island is $5,720 per month. This is $763 more than the national average of $4,957, but it's in the middle of the range when compared to nearby states. To the north, New Hampshire seniors pay $6,006 per month and Massachusetts' costs are $5,911. At $5,720, Vermont's prices are equal to Rhode Island's. Connecticut is the most affordable nearby state. Seniors there pay $5,243 monthly, or $477 less than those in Rhode Island.
In Rhode Island's capital of Providence, the average cost of home care is equal to the state average of $5,720 per month. In nearby Norwich, Connecticut, the price is slightly lower. Seniors there pay $5,506 per month. In neighboring Massachusetts, the price in Barnstable Town is significantly higher at $6,673 monthly.
Seniors in Rhode Island have access to a range of senior living options to suit their needs and budgets. Adult day health care is the most affordable choice at $1,798 per month, while those who need additional medical assistance in the home pay $5,958 for home health care. The cost of assisted living is more than $1,000 higher than in-home care at $6,826. Nursing homes offer the highest level of medical care and supervision for people who need access to around-the-clock assistance. The cost for this care averages $9,429 per month.
Does Medicaid Cover Home Care in Rhode Island?
Rhode Island has merged Medicaid with Home- and Community-Based Services waivers to form the Global Consumer Choice Compact Waiver. This program gives Medicaid participants more choice about their care, and it gives the state more flexibility in meeting their needs. The Global Consumer Choice Compact Waiver covers a wide variety of services provided in the home or in community care, such as assisted living.
Home Care Waiver Programs in Rhode Island
Global Consumer Choice Compact Waiver
The Global Consumer Choice Compact Waiver is a demonstration waiver that allows Rhode Island to operate its entire Medicaid program under a single waiver. The program is currently extended until the end of 2023.
As it covers all of Medicaid, it's rare to hear the name of the waiver. Instead, it's just referred to as Medicaid. The section that covers in-home care is known as Long-Term Services and Supports. This is available to people who are financially eligible and need a nursing home level of care.
This waiver covers a wide range of in-home and in-community services. The exact assistance available depends on your needs, and not every service is available to every participant. In general, the services that may be available in the home include homemaker services, personal care, companionship, skilled nursing and transportation. The waiver can also pay for things that can help seniors live independently, such as home modifications, personal emergency response systems and specialized medical equipment.
In addition to these general services, Long-Term Services and Supports includes the RIte@Home program. This is a shared-living program that allows seniors to reside with a caregiver. The caregiver may be someone the participant already knows, such as a relative or friend, or can be found through an agency. The caregiver receives training and a stipend for providing round-the-clock care. In this case, Medicaid doesn't pay for room and board.
Seniors who wish to receive Long-Term Services and Supports must fill in an application and return it to the Department of Human Services. More information about the program can be found by calling the Rhode Island Office of Healthy Aging at (401) 462-4444.
How to Know if You're Eligible for Medicaid in Rhode Island
As Medicaid is designed to provide health care to low-income residents, financial considerations are the primary eligibility criteria. Applicants must meet both income and asset limits. These can differ depending on the program you're applying for.
To be eligible for regular Medicaid, also known as Elders and Adults with Disabilities (EAD), single applicants must have an income of no more than $1,133 per month ($13,596 yearly) and assets of no more than $4,000. For those who are married, the income limit is $1,526 monthly ($18,312 annually), and the asset limit is $6,000. This is the same whether one or both spouses are applying.
Although all of a person's income is counted, not all assets are considered when calculating Medicaid eligibility for some programs. If you need a nursing home level of care, exemptions include personal belongings, an automobile and a burial trust. Your primary home is also exempt if you're still living there and the home equity interest is below a certain value.
2022 Medicaid Income Limits for Seniors in Rhode Island
Income Limits*
Asset Limits
* Per year
Applicants must also be:
Residents of Rhode Island
U.S. citizens, legal aliens or lawful residents
Aged 65 or older or have a physical disability
How to Apply for Medicaid in Rhode Island
You can apply for Medicaid in Rhode Island on the HealthSourceRI website. This is the health insurance marketplace for the state, so a single application will determine if you're eligible for Medicaid or affordable commercial coverage. Seniors can also download the Long Term Services and Support application and return it by mail or in person at a local Department of Human Services office. Alternatively, you can apply via phone by calling HealthSourceRI at (855) 840-4774.
What Information You Will Need
To process the application, DHS offices need to verify certain information. You may be asked to provide proof of:
Identity
Age
Citizenship or immigration status
Rhode Island residence
Income
Assets
Medical expenses
Disability
How to Get Help Applying for Medicaid
If you're not sure if you qualify for Medicaid or if you need help completing the application, Rhode Island has a number of resources available to assist. Trained staff can answer questions and help you provide the information required by the state.
Does Medicare Cover In-Home Care in Rhode Island?
In general, Medicare does not cover the cost of non-medical home care. That being said, there are situations in which Medicare provides some coverage for medical home care, referred to as "Home Healthcare." There are several eligibility restrictions for coverage, including that individuals must be homebound and have a referral from their doctor specifically for home healthcare services.
Below is an overview of some of the skilled medical professionals whose in-home services are typically covered by Medicare – for more in-depth information, refer to our Guide to Home Healthcare.
Physical Therapists: Physical therapy is used to help patients recover from injuries (broken bones, knee injuries, etc.), treat ongoing conditions such as arthritis, and assist in recovery from surgeries and procedures such as a knee or hip replacement.
Visiting Nurses: Licensed nurses can provide a number of medical services for those who don't need to stay in the hospital, but do need regular medical services such as wound care, changing feeding tubes, etc.
Occupational Therapists: Occupational therapists help seniors regain or maintain the ability to accomplish normal, daily tasks, such as bathing, dressing, eating, and other daily activities.
Speech Therapists: Speech therapists help seniors who are struggling to adequately communicate due to a stroke, dementia, or any other cause regain the ability to functionally communicate using a variety of means. Additionally, speech therapists help to keep seniors independent by modifying diets, teaching special techniques to swallow safely, and retraining associated muscles.
As mentioned above, in-home care is distinctly different from home healthcare. But, there can be some overlap in services between the two types of care. So, while Medicare doesn't cover non-medical in-home care, there are in-home care services that may be covered in special circumstances when they're provided in conjunction with home healthcare (such as an occupational therapist helping with eating or dressing)
Other Financial Assistance Options for In-Home Care in Rhode Island
While the above programs help many people finance in-home care, they will not cover all costs for everyone. There are other ways to pay for in-home care, including out-of-pocket arrangements with siblings, annuities, reverse mortgages, private insurance and more. Read Caring.com's Guide to In-Home Care Costs to learn more about these alternative payment options.
Free and Low-Cost Resources for Seniors in Rhode Island
Rhode Island has a number of free and low-cost resources available to help seniors stay safe and healthy while they age in place. Government and nonprofit organizations can help people modify their homes, access meals and respite care and pay for medication. Seniors can also find information that allows them to reach other local resources.
COVID-19 Rules for In-Home Care Providers in Rhode Island
In Rhode Island, all home care workers must be vaccinated against SARS-CoV-2, the virus responsible for COVID-19. This includes all in-home care workers and home health care professionals, except those who qualify for an exemption. This is current as of April 2022; however, the federal or state government may make changes at any time, so check with the Office of Healthy Aging to determine the most recent requirements. Individual home care agencies may also have stricter requirements regarding vaccinations and the use of PPE. A representative of your preferred agency can provide you with their policies and procedures and answer any questions or concerns that you may have.
In-Home Care Laws and Regulations in Rhode Island
The Rhode Island Department of Human Services is responsible for regulating certification of home care providers in the state. They conduct unscheduled on-site compliance checks, interviews with staff and patients to ensure continued certification compliance. The table below shows an overview of state rules and regulations for Rhode Island.
In-Home Care Laws and Regulations in Rhode Island
Scope of Care
Allows provisions for eligible seniors to continue living in their communities utilizing an all-inclusive approach of daily living activities, personal care, homemaking, companionship, respite, and other in-home patient services.
Care Plan Requirements
Prior to administering services, home agencies must notify patients of their consumer rights and responsibilities, available case management services, costs and associated fees, structure of the care plan and identify the caregiver.
Staff Screening Requirements
All staff must undergo a criminal background check and each agency must have a documented infection control plan.
Staff Training Requirements
All agency and employee state licenses and credentials must be kept current. Each agency must have a continuing education program for core service staff members to refine their customer knowledge and skill sets.
Medicaid Coverage
The Medicaid 1115 Global Waiver provides a centralized view of the state's Medicaid programs and waivers for eligible residents.
Pharmaceutical Assistance
Ensures facilitators, agencies and individuals participating in the Rhode Island Pharmaceutical Assistance to the Elderly Program (RIPAE) remain compliant with all prescription drug laws, codes and regulations.
Frequently Asked Questions
How Much Does In-Home Care Cost in Rhode Island?
In-home care and home health care, sometimes referred to as homemaker services and skilled nursing services, respectively, costs an average of $5,148 per month in Rhode Island, according to the Genworth Financial 2019 Cost of Care Survey. This is higher than the national average of $4,290 per month.
Does Rhode Island Medicaid pay for in-home care?
Rhode Island does provide in-home care resources for eligible residents through their Medicaid 1115 Global Waiver Program. The program consolidates the state's individual Medicaid plans and waivers into one universal waiver, allowing seniors to make the best decision for their diverse and multidimensional aging needs.
Are there transportation assistance programs in Rhode Island?
Yes, Rhode Island does provide non-emergency transportation services for eligible residents to safely make it to their destinations. These include an elderly curb-to-curb service, reduced fare bus passes, senior center buses and vans, and non-emergency transport services to medical and other treatment appointments.
What does it mean to age in place?
Age in place describes the ability for a person to remain in their home, instead of transitioning to a nursing facility, as they get older. With the correct planning and resources, this option provides a greater level of independence and can contribute to a better quality of life.
Can Family Members Get Paid for Caregiving in Rhode Island?
Family members can get paid for caregiving through Rhode Island's Rite @ Home program. Because this program is funded through Medicaid, seniors must enroll in the latter by meeting its financial qualifications. This in-home care option is designed to keep people in their own homes or their caregivers' homes by providing the level of care needed. Read More
What are "Activities of Daily Living (ADL)"?
Basic tasks are self-care activities that a person performs daily including managing personal hygiene, changing clothes, eating, maintaining continence, and demonstrating mobility. Instrumental ADLs are more complex tasks like communication, meal prep and cooking, shopping, transportation, household chores, managing medication and personal finances.
Does Rhode Island Pay For In-Home Care?
Rhode Island pays for in-home care through its Long-Term Services and Supports program. This program is part of the state's Medicaid system. The state has a Global Consumer Choice Compact Waiver (Global Waiver) that covers all individual waivers, allowing it more freedom to pay for in-home care and other services to best meet the needs of its citizens. The RIte@Home program is an alternative route that pays for in-home care in Rhode Island in a shared-home setting. Read More
How to Find an In-Home Care Provider in Rhode Island
Whether you are looking for yourself or a loved one, finding a quality home care provider can be a stressful process. When you hire an in-home care aide you're placing a lot of trust in the hands of the person by inviting them into your home, so you'll want to be diligent in your search. At Caring.com, we're here to help – we've created a helpful checklist below that can help guide you through the process of both determining your needs and finding a home care agency that will provide the best care possible.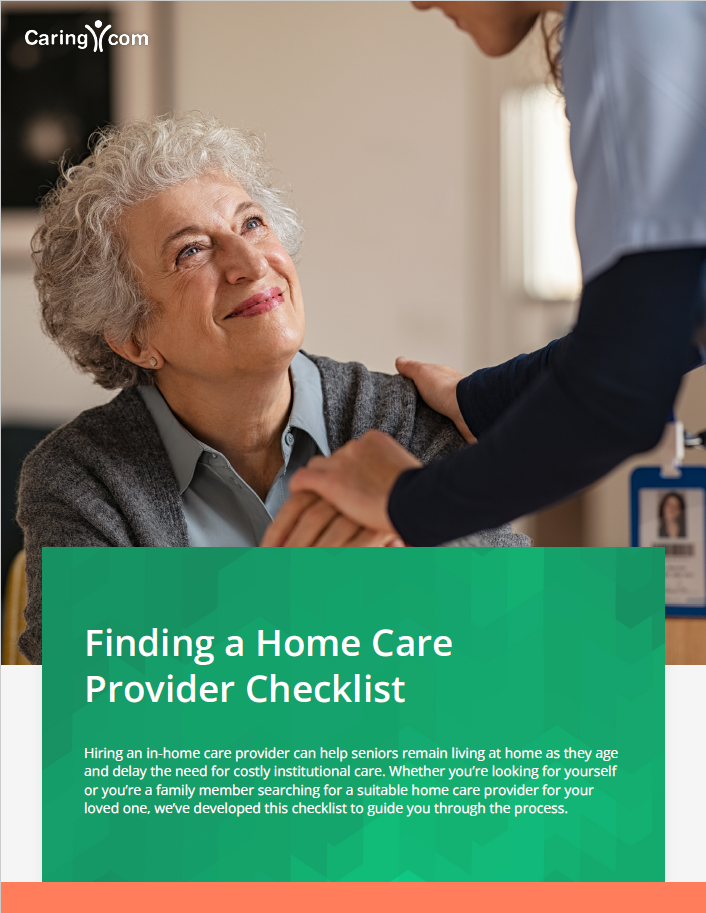 Find Home Care Agencies Near You
To find quality home care providers near you, simply input the zip code or city where you would like to start your search. We have an extensive directory of home care agencies all across the nation that includes in-depth information about each provider and hundreds of thousands of reviews from seniors and their loved ones.
Directory of Home Care Services in Providence, RI
---
---
---
---
---
---
---
---
---
---
---
---
---
---
is a

Caring Star Community

Earning a Caring Star means this community is among the best Senior Living commuities in America.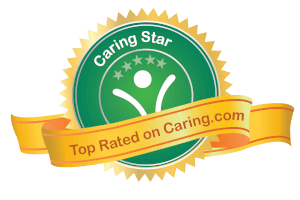 Home Care Services in Rhode Island (47)