Attesting to the state's desirability as a retirement destination, approximately 19.3% of Montana's slightly less than 1,105,000 citizens are aged 65 and over, which is nearly 3% higher than the national average of 16.5%. Seniors in Montana enjoy one of the most tax-friendly environments in the country. Montana doesn't have a state sales tax and state income taxes are capped at 6.75%. Portions of Social Security and other retirement income are not taxed, and federal tax payments can be deducted on Montana state tax returns.
Options for senior care in Montana include in-home care, home health care, adult day health care, assisted living and nursing homes. According to the 2021 Genworth Cost of Care Survey, the average cost of in-home care in Montana is $5,339 per month. In-home care is designed for seniors who choose to age in place in their own homes. In-home care covers basics such as housekeeping, errands, meal preparation and personal care, while home care covers clinical care provided by professionals.
This guide offers an exploratory look at in-home care in Montana, including average cost comparisons and Medicaid and Medicare options. It also includes a list of relevant resources for seniors aging in place.
The Cost of In-Home Care in Montana
At an average cost of $5,339 per month, in-home care in Montana is $382 more than the national average of $4,957, according to the 2021 Genworth Cost of Care Survey. Costs rise slightly to the west in Idaho, where residents pay an average of $5,434 for in-home care. In-home care costs are even lower in Nevada at an average of $5,148 per month but rise again to $5,625 in neighboring Utah. The highest costs in the area are found to the east in North Dakota at an average of $5,689 per month.
The cost of in-home care within Montana varies by location. The lowest costs are found in Great Falls, where residents pay an average of $4,698 per month for in-home care, while the highest in-home care costs are found in Billings at $5,720. Those in Missoula pay an average of $5,243 per month. Because Montana is sparsely populated, we're using two cities in neighboring states in our comparison of in-home care costs. Residents across Montana's southwestern border in Idaho Falls pay a monthly average of $5,720 for in-home care costs, while their counterparts east of Montana in Bismarck pay an average of $7,823 per month.
Although in-home care is less expensive than adult day health care at an average of $2,600 per month and assisted living at an average of $4,450 per month, the costs of nursing home beds are much higher at a monthly average of $7,574. However, the average cost of home health care in Montana is the same at $5,339.
Does Medicaid Cover Home Care in Montana?
Montana residents who meet income and residency requirements for Medicaid may be able to get assistance with paying for some of the costs of in-home care through the Community First Choice and Personal Assistance Services (PAS) Program. Eligible recipients receive assistance with bathing, grooming, getting dressed, eating and other routine tasks of daily living. The program is person-centered to meet individual needs and preferences. Applicants for the PAS program must meet the following criteria.
Be eligible for Medicaid
Must participate in the screening process
Must have a health condition that limits the ability to perform routine daily tasks
Montana residents who need a nursing home level of care but who would prefer to remain living in their own homes may be eligible for the Big Sky Waiver. There is typically a waiting list for this waiver
Home Care Waiver Programs in Montana
Big Sky Waiver
Financially and/or medically needy seniors may be able to get assistance through Montana's Big Sky Waiver. Specifically, applicants must be:
Eligible for Medicaid
Aged 65 or ever
Physically disabled as determined by the Social Security Administration
Meet the minimum requirements for nursing home placement
Have unmet needs that can only be resolved through the waiver
Services covered by the Big Sky Waiver include the following:
Case management
Occupational and physical therapy
Skilled nursing
Post-Acute rehabilitation services
Specialized Medical Equipment
Environmental adaptations
Specially trained attendants
Medical and non-medical transportation
Seniors can apply for the Big Sky Waiver on the state's website or call 800-219-7035.
How to Know if You're Eligible for Medicaid in Montana
The yearly income limit for those in single-person households is $10,092, and the asset limit is $3,000. In two-person households where only one person is applying for Medicaid, the income and asset limits remain the same at $2,000 and $3,000, respectively, while the non-applicant can have an asset limit of up to $137,000. When two people are applying, the income limit is $20,184, and the asset limit is $3,000.
2022 Medicaid Income Limits for Seniors in Montana
Income limits* 
Asset limits*
Two-Person Household (one person applying)
$2,000 for individual applicants
$137,400 for non-applicants 
Two-Person Household (both people applying) 
*per year
How to Apply for Medicaid in Montana
Options for applying for Medicaid in Montana include online portals, telephone and in-person. Most applicants find that visiting heathcare.gov is the most convenient. Applicants can call 1 800-318-2596 to apply by telephone or go in person to their local Department of Health and Human Service Office. If you aren't sure about where the nearest office is, you can find this information on covermt.org.
What Information You Will Need
Applicants for Medicaid are required to provide qualifying information regarding their financial status. Having pay stubs, documentation proving Social Security or other retirement income, copies of tax returns and bank statements makes the application process go more smoothly. You should also be prepared to provide proof of identity such as a driver's license or a Montana state ID card.
How to Get Help Applying for Medicaid
Because of all the documentation and strict eligibility requirements involved in applying for Medicaid, applicants often need assistance navigating the red tape. If you have questions about the process, are not sure if you qualify or feel that you have been wrongfully denied, the following resources may be able to help.
Does Medicare Cover In-Home Care in Montana?
In general, Medicare does not cover the cost of non-medical home care. That being said, there are situations in which Medicare provides some coverage for medical home care, referred to as "Home Healthcare." There are several eligibility restrictions for coverage, including that individuals must be homebound and have a referral from their doctor specifically for home healthcare services.
Below is an overview of some of the skilled medical professionals whose in-home services are typically covered by Medicare – for more in-depth information, refer to our Guide to Home Healthcare.
Physical Therapists: Physical therapy is used to help patients recover from injuries (broken bones, knee injuries, etc.), treat ongoing conditions such as arthritis, and assist in recovery from surgeries and procedures such as a knee or hip replacement.
Visiting Nurses: Licensed nurses can provide a number of medical services for those who don't need to stay in the hospital, but do need regular medical services such as wound care, changing feeding tubes, etc.
Occupational Therapists: Occupational therapists help seniors regain or maintain the ability to accomplish normal, daily tasks, such as bathing, dressing, eating, and other daily activities.
Speech Therapists: Speech therapists help seniors who are struggling to adequately communicate due to a stroke, dementia, or any other cause regain the ability to functionally communicate using a variety of means. Additionally, speech therapists help to keep seniors independent by modifying diets, teaching special techniques to swallow safely, and retraining associated muscles.
As mentioned above, in-home care is distinctly different from home healthcare. But, there can be some overlap in services between the two types of care. So, while Medicare doesn't cover non-medical in-home care, there are in-home care services that may be covered in special circumstances when they're provided in conjunction with home healthcare (such as an occupational therapist helping with eating or dressing)
Other Financial Assistance Options for In-Home Care in Montana
While the above programs help many people finance in-home care, they will not cover all costs for everyone. There are other ways to pay for in-home care, including out-of-pocket arrangements with siblings, annuities, reverse mortgages, private insurance and more. Read Caring.com's Guide to In-Home Care Costs to learn more about these alternative payment options.
Free and Low-Cost Resources for Seniors in Montana
Montana seniors who choose to age in place experience benefits such as remaining connected to their neighborhoods, family and friends. However, aging in place also comes with a number of challenges, such as getting help with errands, household tasks, and transportation and identifying and accessing community-based programs and services that promote a good quality of life among older adults. Montana seniors can contact the following resources for assistance with these age-related challenges.
COVID-19 Rules for In-Home Care Providers in Montana
In-home care providers in Montana must comply with all federal regulations regarding COVID-19 vaccinations, personal protective equipment and other precautions except those who have been granted exemptions. Exceptions may be granted for sincerely held religious convictions and qualifying medical conditions. The deadline for being fully vaccinated was March 15, 2022. However, federal regulations can change at any time, so it's important to keep current on relevant rules to ensure compliance. The best source of information on these changes in your local Area Agency on Aging. Private clients, as well as agencies that employ in-home care providers, may have more stringent rules, so always check with your employer.
Note: This section is current as of April 2022, but since COVID-19 rules may change, contact your local Area Agency on Aging for up-to-date information.
In-Home Care Laws and Regulations in Montana
Home health agencies in Montana that provide services to people receiving Medicaid are licensed by the Department of Public Health and Human Services, Licensure Bureau. Agencies operate under regulations that help protect the safety and well-being of senior Montanans.
In-Home Care Laws and Regulations in Montana
Scope of Care
Home health agencies can provide services including skilled nursing, occupational, physical and speech therapies and home health aide services.
Care Plan Requirements
Any home health services provided must be based on orders written by a physician and detailed in a plan of care. The orders must include the type of services to be provided and the frequency of the services. It must be reviewed at least every 60 days.
Medication Management Requirements
Medication can be administered by licensed agency staff as ordered by the physician.
Staff Screening Requirements
There are currently no background check requirements for in-home care workers in Montana.
Staff Training Requirements
Staff must be licensed to perform the service they are providing. There are no specific training requirements detailed for unskilled caregivers performing homemaker or similar services.
Medicaid Coverage
The Community First Choice/Personal Assistant Services and Big Sky Waiver programs will cover some or all of the cost of in-home care for those who qualify.
Frequently Asked Questions
How Much Does In-Home Care Cost in Montana?
The Genworth Cost of Care 2019 Survey calculates that the average cost of in-home care in Montana is $4,576 a month, which is slightly higher than the national average of $4,290. Home health care, which includes skilled nursing and other medical services, has the same average cost in the state.
Does Montana's Medicaid Pay for In-Home Care?
Montana Medicaid has two programs that pay for in-home care for eligible seniors. The Community First Choice/Personal Assistant Services and Big Sky Waiver programs cover some or all of the costs associated with in-home care. Both programs have age-related and financial eligibility requirements, and seniors must also be assessed as needing a nursing home level of care.
Are There Programs to Cover Home Modifications in Montana?
Montana doesn't have any programs that concentrate on home modifications, but seniors in the Big Sky Waiver program may be able to receive minor home modifications through the program. The modifications must help the beneficiary increase independence in the home.
What Support Can Help Me Age at Home?
There are a wide variety of resources that can help seniors remain living in their home as they age. Homemaking is a common option that takes over general chores such as laundry, cleaning and gardening. Many seniors also receive help with meal preparation or get meals delivered. Personal care helps seniors who struggle with activities of daily living, such as grooming, bathing and mobility. Seniors can also get help with transportation, shopping, running errands and other tasks that help them lead a fulfilling life.
What Are "Activities of Daily Living"?
Activities of daily living, or ADLs, are a set of basic daily tasks that are essential for an individual to thrive. They are generally broken down into personal hygiene, continence management, dressing, feeding and ambulating. The ability of a person to accomplish these tasks is commonly used to assess whether a person is eligible for assistance and the type of assistance they can receive. Instrumental activities of daily living, or IADLs, are also necessary for independent living and include tasks such as meal preparation, shopping, housekeeping and communicating with others.
How to Find an In-Home Care Provider in Montana
Whether you are looking for yourself or a loved one, finding a quality home care provider can be a stressful process. When you hire an in-home care aide you're placing a lot of trust in the hands of the person by inviting them into your home, so you'll want to be diligent in your search. At Caring.com, we're here to help – we've created a helpful checklist below that can help guide you through the process of both determining your needs and finding a home care agency that will provide the best care possible.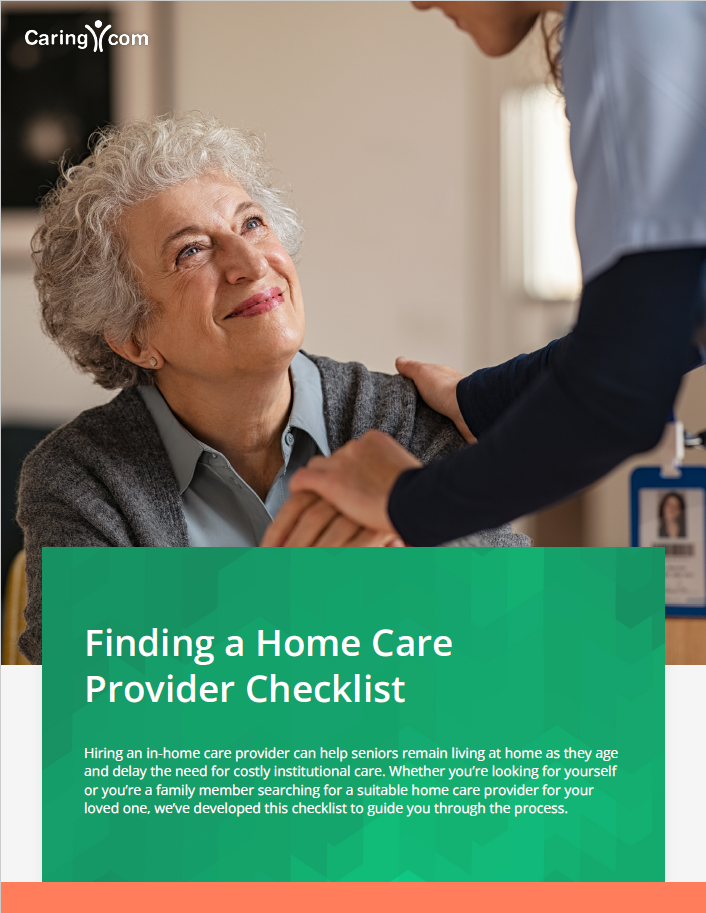 Find Home Care Agencies Near You
To find quality home care providers near you, simply input the zip code or city where you would like to start your search. We have an extensive directory of home care agencies all across the nation that includes in-depth information about each provider and hundreds of thousands of reviews from seniors and their loved ones.
Directory of Home Care Services in Billings, MT
---
---
---
---
---
---
is a

Caring Star Community

Earning a Caring Star means this community is among the best Senior Living commuities in America.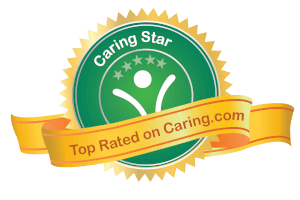 Home Care Services in Montana (6)