Wyoming's natural wonders and wide-open spaces may attract some seniors, but its extremely low tax burden is even more appealing. The state doesn't have any state income tax, so seniors won't pay taxes on their Social Security benefits, pensions or other retirement income. It also has one of the lowest combined state and local tax rates nationwide, with groceries and prescription drugs tax-exempt. Seniors who own their homes also pay some of the lowest property taxes in the country, and there are no estate or inheritance taxes.
Wyoming is home to the world's oldest national park and nearly 579,000 residents, nearly 99,000 seniors aged 65 or older. Seniors aging in place at home may need in-home assistance as they get older to retain their independence. Wyoming had an average cost of $5,529 in 2021 for either home care, which provides personal and household assistance, or home health care, which provides medical care.
The guide offers helpful information on in-home care costs in Wyoming and applying for Medicaid to help cover these costs. It also provides several resources where seniors can get assistance that helps them save money and stay safe and independent at home.
The Cost of In-Home Care in Wyoming
According to the 2021 Genworth Cost of Care Survey, in-home care in Wyoming costs an average of $5,529 per month, making it higher than the national average. It ranks in the middle compared to adjacent states. Montana and Idaho have lower average costs at $5,339 and $5,434, respectively. Other states in the region have higher rates, including Utah at $5,625, South Dakota at $5,911 and Colorado at $6,387.
The monthly cost of in-home care in Wyoming is quite high compared to some other types of senior care in the state. Home health care is $45 higher, at a cost of $5,384, and nursing home care costs $7,346 per month, which is more than $2,000 higher than in-home care. Other care options that may appeal to seniors have significantly lower costs. Assisted living in Wyoming averages just $3,780 a month, which is $1,559 lower than home care, while seniors pay an average of $1,560 for adult day care.
In-home care offers one type of senior care option ideal for those wishing to remain in their own homes. Seniors who require limited care may opt for adult day health care, with its much lower rate of $1,733. For those seeking a residential setting that allows more social interaction and the same types of supports, assisted living runs slightly less than in-home care at an average of $4,169 per month. Seniors who require 24/7 assistance and/or extensive medical care may consider nursing home care. Nursing facilities have the highest cost at $6,996 but offer the greatest support.
Does Medicaid Cover Home Care in Wyoming?
The Wyoming Department of Health, Division of Healthcare Financing administers the Wyoming Medicaid Program. Regular Medicaid is an entitlement program, meaning everyone eligible receives services. Individuals who are aged, blind or disabled who qualify for Medicaid may receive some long-term care benefits. However, seniors must apply for the Medicaid Community Choices Waiver to receive in-home care. The community-based waiver offers an alternative to nursing facility care to support their independence, safety and health in their own homes.
Home Care Waiver Programs in Wyoming
Community Choices Waiver
The Community Choices Waiver (CCW) is a long-term services and supports (LTSS) option in Wyoming and part of the state's Home and Community-Based Services (HCBS) program. Seniors must get a referral to become eligible for this waiver. However, they usually receive a referral when they apply for Medicaid. They must complete a Medicaid and a CCW application and meet all three of the following requirements:
Be financially eligible for Wyoming Medicaid or meet income and resource requirements to qualify for the "Special HCBS Waiver Group"
Be aged 65 or older or aged 19 to 64 with a disability as determined by the Social Security Administration or using SSA criteria
Must have a nursing facility level of care as determined by an evaluation performed by a public health nurse using a required assessment
The CCW includes various services to ensure seniors have the support to remain safely in their homes. Their case manager works with them to arrange all necessary services, which may include:
Respite
Adult day health services
Adult day social services
Case management
Home health aide
Personal support services
Skilled nursing in the home
Home-delivered meals
Non-medical transportation
Personal emergency response systems
Applicants needing assistance may call the Community-Based Services Unit at 1-855-203-2823.
How to Know If You're Eligible for Medicaid in Wyoming
Regular Medicaid for the aged, blind or disabled has preset income and resources limits. Applicants who don't meet these limits may not qualify. In 2022, the maximum income amount for individuals was $841 or $10,092 annually. The income limit jumps to $1,261 per month or $15,137 annually for a two-person household. Resources must not exceed $2,000 for individuals or $3,000 for couples.
2022 Medicaid Income Limits for Seniors in Wyoming
Income Limits*
Asset Limits
*Per year
Applicants must also meet non-financial requirements to qualify for Medicaid in Wyoming. These include:
Age 65 or age 18 to 64 if disabled
Wyoming resident
U.S. Citizen by birth or naturalization or have Qualified Immigrant status
Proof of identity
Social Security number or proof of application for an SSN
How to Apply for Medicaid in Wyoming
Wyoming offers several convenient ways to apply for Medicaid. The quickest way is online using WY Medicaid Web Portal. Other options include:
Faxing it to 1-855-329-5205
Emailing it to wesapplications@wyo.gov
Dropping it off at the Department of Health
Mailing it to Wyoming Department of Health, Customer Service Center, 3001 E. Pershing Boulevard, Suite 125, Cheyenne, WY 82001
It can take up to 45 days to process Medicaid applications.
What Information You Will Need
General information all applicants must supply includes:
Social Security number
Immigration documentation, if applicable
Current job and income information, if employed
Information about current health coverage, including Medicare, if applicable
Aged, blind or disabled applicants must also complete Appendix D and provide:
Level of care requirements
Veteran status
Additional income, such as VA income, worker's compensation, inheritance, etc.
List of items of value sold, given away, transferred or traded in the past 5 years
List of resources, such as vehicles, checking and savings accounts, stocks, bonds, CDs, annuities, IRAs, burial funds, life insurance, livestock, safety deposit boxes, etc.
How to Get Help Applying for Medicaid
Applying for Medicaid and the CCW can be confusing, but seniors have several organizations that can help them complete their forms and answer their questions. These entities also provide other programs that help improve the quality of life for Wyoming's seniors.
Does Medicare Cover In-Home Care in Wyoming?
In general, Medicare does not cover the cost of non-medical home care. That being said, there are situations in which Medicare provides some coverage for medical home care, referred to as "Home Healthcare." There are several eligibility restrictions for coverage, including that individuals must be homebound and have a referral from their doctor specifically for home healthcare services.
Below is an overview of some of the skilled medical professionals whose in-home services are typically covered by Medicare – for more in-depth information, refer to our Guide to Home Healthcare.
Physical Therapists: Physical therapy is used to help patients recover from injuries (broken bones, knee injuries, etc.), treat ongoing conditions such as arthritis, and assist in recovery from surgeries and procedures such as a knee or hip replacement.
Visiting Nurses: Licensed nurses can provide a number of medical services for those who don't need to stay in the hospital, but do need regular medical services such as wound care, changing feeding tubes, etc.
Occupational Therapists: Occupational therapists help seniors regain or maintain the ability to accomplish normal, daily tasks, such as bathing, dressing, eating, and other daily activities.
Speech Therapists: Speech therapists help seniors who are struggling to adequately communicate due to a stroke, dementia, or any other cause regain the ability to functionally communicate using a variety of means. Additionally, speech therapists help to keep seniors independent by modifying diets, teaching special techniques to swallow safely, and retraining associated muscles.
As mentioned above, in-home care is distinctly different from home healthcare. But, there can be some overlap in services between the two types of care. So, while Medicare doesn't cover non-medical in-home care, there are in-home care services that may be covered in special circumstances when they're provided in conjunction with home healthcare (such as an occupational therapist helping with eating or dressing)
Other Financial Assistance Options for In-Home Care in Wyoming
While the above programs help many people finance in-home care, they will not cover all costs for everyone. There are other ways to pay for in-home care, including out-of-pocket arrangements with siblings, annuities, reverse mortgages, private insurance and more. Read Caring.com's Guide to In-Home Care Costs to learn more about these alternative payment options.
Free and Low-Cost Resources for Seniors in Wyoming
Wyoming seniors have many community resources available to support their needs. These community services, faith-based and fraternal organizations, aging and disability associations and non-profit groups provide various services to help aging adults retain their independence.
COVID-19 Rules for In-Home Care Providers in Wyoming
Per a COVID-19 vaccination mandate issued by the Centers for Medicare and Medicaid Services (CMS), health care facilities across the nation must create and enforce policies that require staff members to be fully vaccinated against the novel coronavirus. In Wyoming, all health care facilities that participate in Medicare and Medicaid programs had until March 15, 2022, to ensure their staff were fully vaccinated unless they had an approved medical or religious exemption. The mandate also applies to home health agencies and their home care employees and home health care professionals.
This rule was current as of April 2022, but the state or federal government could implement new requirements as the pandemic continues. Check with your local Area Agencies on Aging for current regulations. Home health agencies may also have their own COVID-19-related rules regarding vaccines, PPE, etc. Contact the agencies directly with any questions or concerns.
In-Home Care Laws and Regulations in Wyoming
The Healthcare Licensing and Surveys Division of the Wyoming Department of Health is responsible for licensing and regulating home care providers. An in-home care provider is referred to as a Home Health Agency in Wyoming, and all must be licensed by the state, with renewals needed annually. The table below has an overview of the rules and regulations in Wyoming.
In-Home Care Laws and Regulations in Wyoming
Scope of Care
Home care agencies may provide assistance with instrumental activities of daily living, such as housekeeping, shopping and meal preparation. Agencies who have home health aides on staff may also be able to assist with personal care and some skilled services.
Care Plan Requirements
Clients receiving skilled services must receive a written care plan developed by the supervisory nurse. This should be reevaluated every 60 days, or as the client's condition warrants.If only homemaker services are provided, a service plan must be developed by a supervisor. It must detail the procedures to be provided, how many times a week the procedures will be completed, the day and approximate time of arrival at the client's home and how providers will act in an emergency situation.
Medication Management Requirements
Home care providers may provide medication reminders.
Staff Screening Requirements
All staff must undergo a central registry check, which screens for people who are perpetrators of abuse, neglect, abandonment and exploitation of children or disabled adults.
Staff Training Requirements
There are two types of care providers employed by home care providers in Wyoming.Home health aides must be certified nursing assistants who have completed training to provide services in the home. If they're providing skilled services, they must be supervised by a RN or LPN at least every 30 days.Homemakers must receive at least 8 hours training from the home health agency. They are not permitted to provide personal care services.
Medicaid Coverage
The Community Choices Waiver covers the cost of services for eligible participants who are receiving care from a Home Health Agency that is registered with Wyoming Medicaid.
Reporting Abuse
Reports are investigated by the Wyoming Long-Term Care Ombudsman Program. Contact details for regional representatives can be found on the
program's website
.
Frequently Asked Questions
How much does in-home care cost in Wyoming?
Genworth Financial's 2019 Cost of Care Survey found that in-home care, also known as homemaker services, costs an average of $5,339 a month in Wyoming. Home health care, which can include skilled nursing services, is slightly more expensive at $5,384 per month.
Does Wyoming Medicaid pay for in-home care?
In-home care services in Wyoming are covered by the Community Choices Waiver. This program offers financial and case management assistance to help seniors remain living in the community. Wyoming residents hoping to receive coverage through the program must meet financial and age-related requirements. In addition, a public health nurse must determine that they require a nursing home level of care.
Are there transportation assistance programs in Wyoming?
Although not available to all seniors, Wyoming's Transportation Check Program provides transportation assistance to residents with a documented disability and barriers to transportation. Participants can use assigned checks to pay fees or reimburse mileage of transit providers, including rides provided by friends, neighbors or volunteers. Those living outside of a city may also be eligible for the Rural Transit Voucher Program.
What does it mean to age in place?
People who age in place choose to stay in their own homes as they grow older instead of moving into an assisted living facility, retirement community or other senior living option. Often, changes need to be made to the home to allow seniors to remain independent. These changes may include mobility modifications and the addition of assistive technology, such as personal emergency response systems. In-home care can also provide seniors with the help they need to remain in their home.
What are Activities of Daily Living?
Activities of daily living, or ADLs, are a set of tasks that individuals must be able to accomplish in order to thrive. These include personal hygiene, continence management, dressing, feeding and ambulating. The ability to complete these tasks is often used to assess whether a person needs or qualifies for assistance. Instrumental ADLs refer to more complex tasks that help people maintain independence, such as housekeeping, meal preparation and managing medications. In-home care services are often able to assist with both ADLs and IADLs.
How to Find an In-Home Care Provider in Wyoming
Whether you are looking for yourself or a loved one, finding a quality home care provider can be a stressful process. When you hire an in-home care aide you're placing a lot of trust in the hands of the person by inviting them into your home, so you'll want to be diligent in your search. At Caring.com, we're here to help – we've created a helpful checklist below that can help guide you through the process of both determining your needs and finding a home care agency that will provide the best care possible.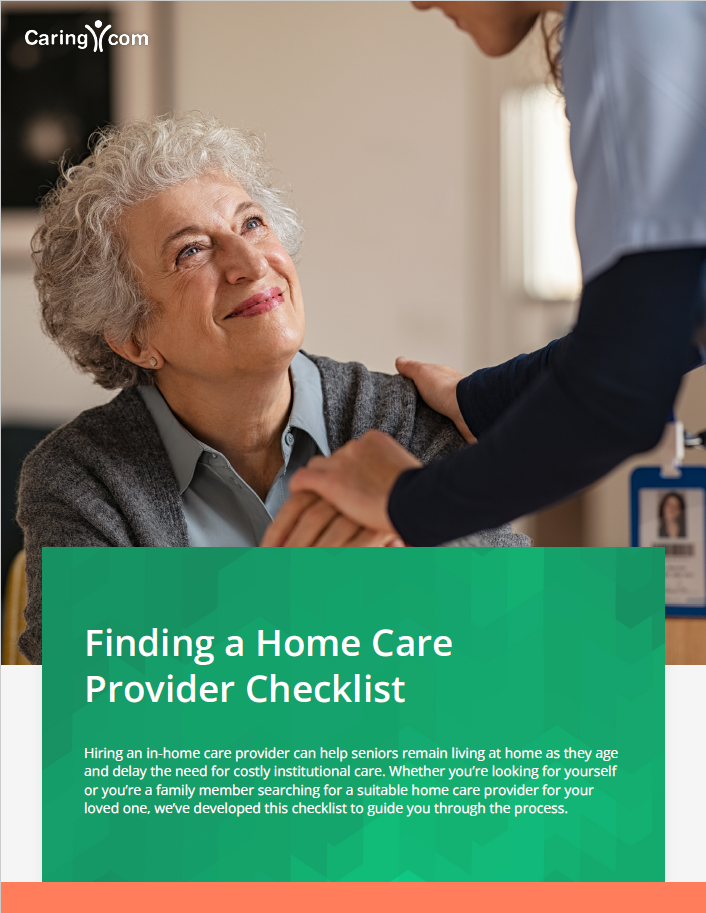 Find Home Care Agencies Near You
To find quality home care providers near you, simply input the zip code or city where you would like to start your search. We have an extensive directory of home care agencies all across the nation that includes in-depth information about each provider and hundreds of thousands of reviews from seniors and their loved ones.
307 E 18th St, Cheyenne, WY, 82001
Transportation due to a temporary medical condition is a must that Home Instead fulfills reliably and always on time. The drivers are friendly and upbeat ensuring appointment times are met. HI has a …
(read more)
Transportation due to a temporary medical condition is a must that Home Instead fulfills reliably and always on time. The drivers are friendly and upbeat ensuring appointment times are met. HI has always been responsive and helpful.
(read less)
Transportation due to a temporary medical condition is a must that Home Instead fulfills reliably and always on time. The drivers are friendly and upbeat ensuring appointment times are met. HI has a …
(read more)
Transportation due to a temporary medical condition is a must that Home Instead fulfills reliably and always on time. The drivers are friendly and upbeat ensuring appointment times are met. HI has always been responsive and helpful.
(read less)
---
1720 Logan Avenue, Cheyenne, WY, 82001
---
is a

Caring Star Community

Earning a Caring Star means this community is among the best Senior Living commuities in America.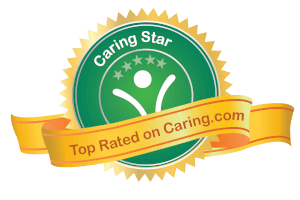 Home Care Services in Wyoming (0)