5 Signs a Caregiver Is Stealing From You
95% helpful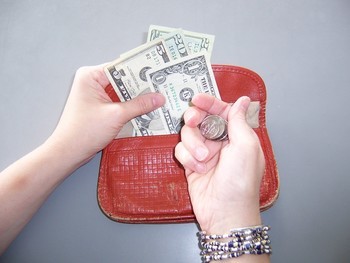 An heirloom bracelet goes missing, electronic gadgets can't be found, a wallet or bank account seems to be bleeding cash. Talk to anyone who's hired someone to help care for an older loved one, and theft is almost always a major worry. Bringing a paid caregiver into the home -- whether through an agency or privately -- can come as welcome relief to all, but it can also feel like a risky decision. Stories abound about vulnerable people who've been taken advantage of.
The solution? Be careful, proactive, and alert. Here, some of the key warning signs that a caregiver is on the take.
1. Receipts that don't add up
If grocery shopping and other errands are among a caregiver's responsibilities, it's pretty easy for "mix-ups" to occur. You might notice items listed on a receipt that seem out of character for your loved one, or certain supplies that seem to run out -- and be replaced -- with surprising frequency. If the caregiver takes your loved one out to shop or dine, you may notice purchases from stores that he or she doesn't typically frequent or restaurant meals that are out of your family's typical price range.
Why it's worth worrying about: A few dollars here, five dollars there may not seem worth making a fuss over. After all, caregivers aren't usually well paid, so is it worth rocking the boat over a little bit of paycheck padding?
Yes, says Carolyn Rosenblatt, author of The Boomer's Guide to Aging Parents. "You may see $6.50 for a lipstick, knowing Grandma doesn't wear lipstick, but if you let it slide you're sending a signal that no one's minding the store." Typically, these first purchases are tests, Rosenblatt says. "The caregiver is saying, 'Let's see if I can get away with it.' If you don't respond by confronting her, you're saying, 'Yes, you can.'"
What to do: For starters, avoid cash. Supply the caregiver with debit gift cards preloaded with a limited balance. This way, if fraud is occurring, you can limit the amount of liability your family is exposed to. Also, use online banking to monitor card transactions, so you can see how much is being spent at each store. Ask the caregiver to supply receipts for each shopping trip, and keep an eye out for any purchase that seems unnecessary or for quantities that seem overlarge.
If you find yourself hesitating over a questionable purchase in case it's an honest mistake, bring it up in that spirit, keeping it light and nonconfrontational. Explain that you noticed a purchase that didn't seem to be something intended for your family member, and you'd like to keep those kinds of purchases separate in the future so it's easy for you to keep track.