2014 Senior Care Cost Index
Caring.com's yearly Usage and Attitudes Survey measures how family caregivers of older adults living in the U.S. hold up financially as they care for elder loved ones. From June 26 to July 20, 2014, Pretell Market Research conducted an online survey of Caring.com users, receiving responses from 1,345 family caregivers. No incentive was offered.
Out-of-Pocket Caregiving Costs Per Year
Q: Approximately how much money have you and other family members spent caring for this person over the last 12 months? Please include out-of-pocket costs for medications, medical bills, in-home care, nursing home, and other caregiving expenses.
Highlights:
Nearly half (46%) of family caregivers spent more than $5,000 annually in caregiving costs (e.g., medications, medical bills, in-home care, and nursing homes).
Of the 46%:

11% of caregivers spent from $10,000 to $19,999.
7% spent $20,000 to $29,999 each year.
5% spent $30,000 to $49,999 each year.
7% spent $50,000 or more each year.

32% spent less than $5,000 per year.
21% don't know how much they spend on caregiving each year.
Pharmacy Spending
Q: How much in total would you estimate you personally spent over the past year in pharmacies on items such as medications (prescription or over-the-counter), personal care products, and home healthcare products?
Highlights
About half of Caring.com users say they spend $500 or more a year in pharmacy costs.
Hours Spent on Caregiving
Q: In a typical week, about how many hours do you personally spend on caregiving tasks and activities?
Highlights
One-third of family caregivers (33%) spend more than 30 hours per week on caregiving, making it almost the equivalent of a full-time job.
Impact of Caregiving on Workplace
Highlights:
15% may need to leave the workplace as a result of caregiving.
2/3 report experiencing distractions related to caregiving (phone calls, e-mails, emotional distraction, etc.) while working.
1/2 of family caregivers have made changes to their work schedule to accommodate caregiving.
30% often arrive late or leave early.
17% have missed a significant amount of work.
60% of family caregivers say their caregiving duties have a negative effect on their jobs.

Only 9% of family caregivers indicate that their caregiving duties have a positive effect on their jobs.

In the majority of cases (79%), family caregivers have told their employer about their caregiving situation.
Deciding on Senior Care: Time Frame
Q: How long did your decision process take in all, from the time you started searching for information to the time you made a decision regarding in-home care providers, assisted-living communities, or nursing homes?
Highlights:
For 43% of family caregivers, deciding on a senior care or senior housing option took only one month.
For 21% of family caregivers, the decision process took six months or more.
Caregiving Situation
Q: Which one of the following statements best describes your situation? If you're caring for more than one person, please select the person you're most involved with.
Highlights:
54% of respondents are caring for a parent or spouse/significant other.
13% of respondents are using Caring.com to care for themselves.
Living Situation
Q: What is the living situation of the person you care for?
Highlights:
Demographics
Highlights:
The majority of the survey respondents are women in their 50s and 60s.
83% care for a loved one who is more than 70 years old.
Difficult Conversations
Q: Some sensitive topics are difficult to discuss with loved ones. Which of the following conversations have you had with the person you're caring for?
Highlights:
57% have discussed a will or other estate-related topics.
Only 56% of family caregivers raised the issue of limiting or stopping driving with a loved one.
45% have discussed funeral wishes.
42% have brought up concerns about how their loved one is managing her/his medical treatment.
43% have broached the topic of their elder loved one selling or moving out of their home.
45% have discussed planning for a time when the elder loved one can no longer care for himself/herself.
Only 30% have discussed how to pay for care.
12% have not discussed any of these topics with the loved one they care for.
Planning for Retirement and Old Age
Q: Sometimes caring for a loved one makes people think about their own retirement and old age. For each of the following, choose the box that best applies to plans you have made for yourself.
Highlights:
More than half of family caregivers have not done any planning for themselves with regard to life insurance, burial insurance, retirement, long-term care insurance, or senior living communities.
For more information: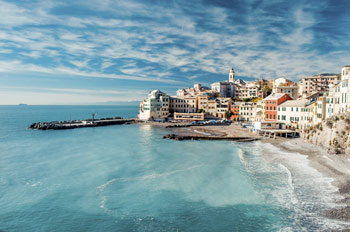 The Cost of Caregiving | Next: More Than Pocket Change