Caring Currents
A Toolkit for Starting Aging in Place Communities
Last updated: Jul 08, 2008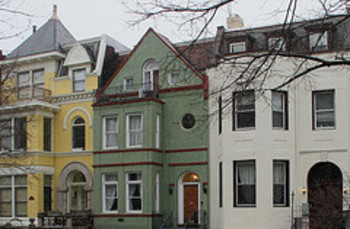 The first time I heard the term NORC (short for Naturally Occurring Senior Community) was from my 81-year-old mother, who is determined to live out her days in her comfortable cul-de-sac home rather than moving to a retirement community.
In a NORC, I learned from the file that my mother and a neighbor had pulled together, a neighborhood evolves over time and ends up with a large concentration of seniors, who then organize -- generally with the help of a community agency -- to share services and support. A lead agency coordinates with community programs, ranging from hospitals and Area Agencies on Aging to local catering and home repair businesses, which seniors can then access with a single phone call.
I found the concept so intriguing that I wrote an article for Caring.com about NORCs and other "aging in place" communities. Meanwhile, my mother and her neighbor never got past the keeping-a-file stage. Figuring out what steps they'd need to take to launch their own NORC just seemed too overwhelming, even for two very independent and enterprising women.
That may change, though, with the launch of a new website, norcblueprint.org. Not only does the site include a toolkit and 5-step strategy for creating your own NORC, one of the first things you see when you enter is a feature that lets you make the type size larger by 2-4 times. Clearly, the site's designers -- the same folks who started the first NORC in New York in 1986 -- know their demographic.
Today, there are 54 formal NORCs up and running nationwide. But with a tool like this one newly available, and an aging population, many of whom want what my mom and her neighbor do -- to age with a sense of community, without having to give up control over their daily lives -- that number is a surely a rapidly moving target.
I'm logging off now to go tell my mother about norcbluepring.org. Check back in a bit to see whether her neighborhood becomes NORC No. 55.
Image from Flickr User dbking, under a Creative Commons attribution license.