Caring Currents
Elder Villages Offer Independence Plus Community
Last updated: Oct 21, 2008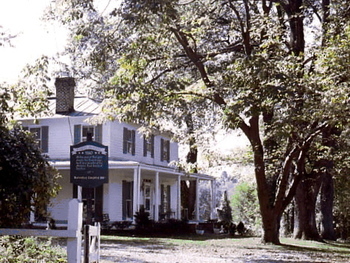 Last week, I wrote about a new movement in nursing home care to build community via activities such as shared meals around an open hearth.
Well, the need to gather round the hearth -- literally or figuratively -- is just as strong in those who are growing old at home as it is in those in nursing homes, and changes are also afoot on their behalf to recognize and fulfill this need.
One of the most promising is the "elder village" model, in which neighbors band together to share services such as home repair, meal delivery, transportation, and in-home care, often at a discounted rate. Villages also hold recreational and social events, creating that all-important sense of community among residents who might otherwise be isolated in their homes.
Until recently, these villages have been limited to urban areas where seniors live in close proximity. The most famous is Boston's Beacon Hill Village , which offers consultations to other communities looking to replicate its model. This leaves out the many seniors who could benefit from something like this but who live in suburban or rural areas, and are more spread out.
My 80-year-old mother is among them. For a couple of years now, she and her 78-year-old neighbor have been collecting clippings on the elder village and similar models in the hope of starting something they could be part of, but they never got further than the keeping-a-folder stage. They worried that what works so seamlessly in the row houses of Boston wouldn't be feasible in the hilly seaside town where they are both determined to live out their years, in picturesque former summer homes reached by roads so narrow that cars heading uphill have to to pull over so downhill cars can pass.
That's why I was heartened to learn about Clifton-Fairfax Station Transition in Place Services (OK, it's not as catchy a name as "Beacon Village"), a new non-profit that's helping residents launch a village in a rural Virginia county. While Beacon Hill serves a three-square-mile area, the Clifton-Fairfax Station village will cover nearly 40,000 acres of farmland, linked by two-lane roads. Instead of neat row houses, many residents may live in rambling farmhouses with no neighbor in sight.
Tailoring the approach to local needs, village organizers are already encouraging would-be members to make outdated houses safer for themselves and potential service providers by renovating, using universal design concepts .
Despite their differences, what Beacon Hill and Clifton-Fairfax Station have in common is the central goal of the village movement itself: to help neighborhoods (whatever they look like) remain neighborhoods, rather than losing a generation to retirement communities or nursing homes. It's what my mother, her neighbor, and so many like them want, too.
According to the Washington Post , the movement is catching on fast -- while there are 13 village organizations up and running nationally, another 24 are preparing to launch in 10 states. With the economic crisis draining the retirement accounts and home equity that many seniors expected to fall back on if they needed residential care -- added to the fact that close to 90 percent of elders have already expressed a preference for remaining at home as long as possible -- low-cost, self-help models like senior villages are likely to keep gaining in popularity.
When a social necessity (an eldercare solution that doesn't require a huge expenditure of capital) matches individual aspiration (a way for seniors to stay in their homes without becoming isolated from services or each other) -- well, you may just have a model worth taking to scale.
Photo courtesy Clifton-Fairfax Station Transition in Place Services .