Independent Living for Seniors
8 Steps to Help Seniors Age in Place
88% helpful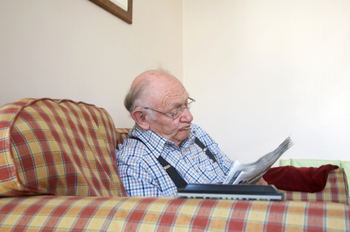 Assess the situation for independent living
The great majority of older adults say they'd prefer to live out their days in their own home. The likelihood of making independent living work is much greater, though, if everyone involved does some conscious planning -- the earlier the better. These eight steps will set you on your way.
1. Have a group or family meeting.
This is the first step toward building what Ann Cason, author of Circles of Care: How to Set Up Quality Home Care for Our Elders, calls a "circle of care." This network may include paid caregivers, health care providers, friends, and neighbors as well as family members. With planning, you can all work together to provide a web of support for older adults as they continue to age.
Such a meeting is also a good opportunity get clear early on about what care-giving duties the older adults in your care may -- perhaps unconsciously -- expect you to assume as they get older, and what you and other caregivers or siblings are (and aren't) willing or able to take on. A frank conversation about this upfront can help avert potential resentment or disappointment down the line.
2. "Future-fit" their home for independent living
Take a tour of their home, perhaps with them, and think about how to make it safer and more navigable. Everything from a grab bar in the bathroom to a variety of new high-tech gadgets aimed at helping elders live independently at home safely are worth a look.
Your local Area Agency on Aging or a private geriatric care manager can refer you to an occupational therapist who can help identify hidden hazards and ways to make their home easier to navigate as they get older. The occupational therapist may also be able to recommend companies or tradespeople who can make necessary renovations.
This is also the time to think about downsizing -- helping them get rid of decades of accumulated belongings that can make their home harder to maintain as they age.