The 10 Best Nursing Homes in Lansing, MI for 2023
Michigan's capital city of Lansing has an estimated population of 112,000 of which 11.9% are ages 65 and older. Seniors in this city can seek quality medical care at Sparrow Hospital, a Comprehensive Stroke Center. Plus, McLaren Greater Lansing features cardiac programs and oncology centers.
Nursing homes are designed for individuals whose progressive medical needs make it impractical for them to remain at home. These highly regulated facilities tailor care to residents, with skilled nursing, therapies, orthopedic care and other services provided as needed. Due to the extensive care that nursing homes provide, they are generally more expensive than other types of senior care. This is especially so in Lansing, according to Genworth Financial's 2020 Cost of Care Survey estimates. In this city, the average cost for a semiprivate room is $8,973 compared to the national median of $7,756. Home health care or assisted living can provide suitable and more economically feasible care for seniors who do not require this level of support, however.
This guide discusses average costs of senior care options in Lansing. It also shares local resources available for older individuals and their caregivers.

Directory of Nursing Homes in Lansing, MI
---
---
---
---
---
---
---
---
---
---
---
---
---
---
is a

Caring Star Community

Earning a Caring Star means this community is among the best Senior Living commuities in America.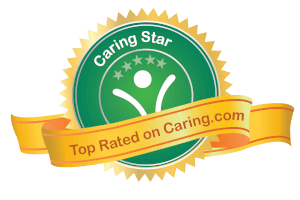 Nursing Home Costs in Lansing, MI
In Lansing, nursing home semiprivate rooms carry an average of $8,973 per month. Private rooms come at an average of $9,825.

The Cost of Nursing Home Care in Nearby Cities
Considering average monthly rates of nursing home semiprivate rooms, Lansing's costs exceed the national average by $1,217. Prices here are on par with Michigan's statewide median.
Lansing falls in the midrange of nursing home prices in the state. In Battle Creek, one of the least expensive cities in Michigan, nursing home care fees fall $1,065 below prices here. Jackson's seniors pay $608 less than the state capital's residents on average. On the other hand, prices in Muskegon climb slightly above those here by $84. Nursing home rooms in Lansing also cost $1,186 less than in Kalamazoo, Michigan's costliest area.

The Cost of Other Types of Senior Care
Families in Lansing who are considering senior care options for their loved one may find it helpful to compare the costs of different arrangements. The most affordable is adult day health care, which costs an average of $2,817 per month in this area. Home care and home health care each cost $4,576. Assisted living is slightly more expensive here, with an average rate of $5,225. Nursing home care is the most expensive accommodation, carrying a monthly median rate of $8,973 for a semiprivate room and $9,825 for a private room.

Nursing home (semiprivate room)
Nursing home (private room)
Financial Assistance for Nursing Home Care in Lansing, MI
Many seniors and their families use some form of financial assistance to help them pay for nursing care. The main options available are Medicare, Medicaid, and veterans benefits. These programs can be complicated, especially when it comes to benefit terms. Below, we give a brief overview of how these programs may be used towards paying for skilled nursing care.
Medicare: Medicare will typically cover all skilled nursing costs for the first 20 days of one's stay in a nursing home and a portion of the costs until day 100. After 100 days in a skilled nursing facility, Medicare will not cover any part of the cost of the stay. While this is adequate when short-term care is needed, those in need of long-term care will need to either pay out-of-pocket or use another source of financial assistance.
Medicaid: Medicaid covers most of the costs of living in a skilled nursing facility for those who qualify. Care, room, and board are covered with no time limit, but residents may be charged for extras like specially prepared food or cosmetic services. Medicaid eligibility standards are strict and complex, so not all seniors are eligible for Medicaid benefits.
Veterans Benefits: Veterans receiving a VA pension may also be eligible for the Aid and Attendance benefit administered by the VA. Aid and Attendance is a monthly allowance that beneficiaries may use to pay for their long-term care, including skilled nursing care.
If these options aren't available to you, check if your loved one has long-term care insurance or contact your Area Agency on Aging to ask about any local financial assistance programs for seniors.
Free Resources for Seniors in Lansing, MI
The following resources provide a wide variety of aging-related services for Lansing's residents. These programs may make living at home or transitioning into a long-term care facility easier. They may also make it simpler to understand and adjust to a nursing home when that option becomes necessary.

Frequently Asked Questions
How safe is it to live in Lansing?
The crime rate, which is used as an indicator of how safe a particular area is, in Lansing is 286, which is below the national average of 323.
How is the traffic in Lansing?
There is low traffic congestion with a below average crash rate of 7.
What is the average housing cost in Lansing?
At $842, the average cost of housing in Lansing is below the nationwide average of $1,442
What is the job market like in Lansing?
Lansing offers a poor job market for older adults. There are typically less than 1 job available per worker and the rate of income inequality in the area is 0.47.
Is Lansing a good place to live without a vehicle?
In Lansing, 78.7% of public transportation stations and vehicles are ADA-accessible. Which is above the national average of 78.28%. On average, there are 8 local transit vehicles per hour. This is about the same as than the national average of 8.
How good are the health care options in Lansing?
Patient satisfaction, which is a key indicator of the quality of health care in an area, averages 74% in Lansing – this is higher the national average patient satisfaction. Additionally, there are 106 primary care physicians for every 100,000 people, which is more the national average of 82.
Does Lansing rank as a good place to retire?
According to Caring.com's
2022 Senior Living Report
which graded 300 cities using 46 metrics across 5 categories, Lansing ranked in the top of the pack. It's overall rank was 52nd, and it scored the best in Affordability, while it's lowest score was for Health Care.
Does Lansing have good activities for retirees?
In Lansing, the number of parks is more than the national average. Additionally, the number of cultural, arts, and entertainment options is below the average.