The 10 Best Nursing Homes in Walnut Creek, CA for 2023
Walnut Creek is a vibrant city in the East Bay region of the San Francisco Bay area with an exceptionally comfortable climate, a range of resources for seniors and easy access to world-class hospitals. It's home to Walnut Creek Medical Center, a 554-bed nationally ranked hospital that specializes in endocrinology, orthopedics and pulmonology. While the city is a popular option for young professionals, it has a senior community that accounts for about one in 10 of its 70,000 residents.
Walnut Creek is noted for its wide selection of nursing homes. This type of care is ideal for those who need around-the-clock medical monitoring and personal care by licensed medical professionals. It's the highest level of care available outside of an inpatient hospital setting and also the costliest, with the Genworth 2020 Cost of Care Survey reporting that local facilities charge $12,471 per month for semiprivate rooms. Seniors who only need personal care services or short-term or intermittent skilled nursing may be good candidates for assisted living or in-home care.
This guide details senior care costs in Walnut Creek, including how nursing home care compares to other options such as assisted living and home health care. It also lists a few local resources that help seniors obtain the care they need.

Directory of Nursing Homes in Walnut Creek, CA
---
---
---
---
---
---
---
---
---
---
---
---
---
---
---
---
---
---
---
is a

Caring Star Community

Earning a Caring Star means this community is among the best Senior Living commuities in America.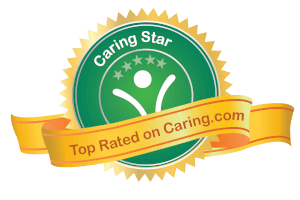 Nursing Home Costs in Walnut Creek, CA
Nursing homes in Walnut Creek charge approximately $12,471 for semiprivate rooms and $15,208 for private rooms.
The Cost of Nursing Home Care in Nearby Cities
Walnut Creek is one of the priciest cities in the nation for nursing home care. On average, seniors in shared rooms pay $12,471 per month, which is over $3,200 higher than the state rate of $9,247 and over $4,700 higher than the national median of $7,756.
Across California, nursing home costs vary considerably. The only surveyed city with higher monthly nursing home fees than Walnut Creek is the San Jose area, where facilities charge approximately $12,547 per month. In the Santa Cruz area, fees are closer to the state average at $9,201. Those seeking more budget-friendly options may consider Los Angeles or Riverside, where fees come in at $8,060 and $7,756, respectively.

The Cost of Other Types of Senior Care
Walnut Creek seniors residing in nursing homes pay $12,471 for shared rooms and $15,208 for private accommodations, making this level of care the priciest option in the city. Those who only need help with daily living activities or short-term skilled nursing may pay about half the monthly rate by opting for assisted living, which costs $6,100 per month. Home care, which includes personal care and basic chores, and home health care, which also includes limited skilled nursing services, cost $6,101 per month. Seniors may save even more money by obtaining services in a daytime community setting via adult day health care, which is affordable at $1,950.

Nursing home (semiprivate room)
Nursing home (private room)
Note: Data for Walnut Creek was unavailable, so data for the nearest city, San Francisco, was used instead.
Financial Assistance for Nursing Home Care in Walnut Creek, CA
Many seniors and their families use some form of financial assistance to help them pay for nursing care. The main options available are Medicare, Medicaid, and veterans benefits. These programs can be complicated, especially when it comes to benefit terms. Below, we give a brief overview of how these programs may be used towards paying for skilled nursing care.
Medicare: Medicare will typically cover all skilled nursing costs for the first 20 days of one's stay in a nursing home and a portion of the costs until day 100. After 100 days in a skilled nursing facility, Medicare will not cover any part of the cost of the stay. While this is adequate when short-term care is needed, those in need of long-term care will need to either pay out-of-pocket or use another source of financial assistance.
Medicaid: Medicaid covers most of the costs of living in a skilled nursing facility for those who qualify. Care, room, and board are covered with no time limit, but residents may be charged for extras like specially prepared food or cosmetic services. Medicaid eligibility standards are strict and complex, so not all seniors are eligible for Medicaid benefits.
Veterans Benefits: Veterans receiving a VA pension may also be eligible for the Aid and Attendance benefit administered by the VA. Aid and Attendance is a monthly allowance that beneficiaries may use to pay for their long-term care, including skilled nursing care.
If these options aren't available to you, check if your loved one has long-term care insurance or contact your Area Agency on Aging to ask about any local financial assistance programs for seniors.
Free Resources for Seniors in Walnut Creek, CA
Walnut Creek has numerous agencies and programs to help older adults obtain community-based services that may enable them to avoid or shorten the duration of nursing home care. The following table includes these local providers as well as agencies that assist seniors in identifying payment options and ensuring high-quality care when they can't avoid nursing home placement.

Frequently Asked Questions
Is Walnut Creek a safe place to live?
The crime rate, which is used as an indicator of how safe a particular area is, in Walnut Creek is 327, which is above the national average of 323.
What is the traffic like in Walnut Creek?
There is heavy traffic congestion with a below average crash rate of 5.
How much is housing in Walnut Creek?
At $2,375, the average cost of housing in Walnut Creek is above the nationwide average of $1,442
Does Walnut Creek have a good job market?
Walnut Creek offers a poor job market for older adults. There are typically less than 1 job available per worker and the rate of income inequality in the area is 0.47.
Is Walnut Creek an accessible place to live without a vehicle?
In Walnut Creek, 87.9% of public transportation stations and vehicles are ADA-accessible. Which is above the national average of 78.28%. On average, there are 7 local transit vehicles per hour. This is less than the national average of 8.
Does Walnut Creek have good health care options?
Patient satisfaction, which is a key indicator of the quality of health care in an area, averages 70.5% in Walnut Creek – this is lower the national average patient satisfaction. Additionally, there are 98 primary care physicians for every 100,000 people, which is more the national average of 82.
Is Walnut Creek a good place to retire?
According to Caring.com's
2022 Senior Living Report
which graded 300 cities using 46 metrics across 5 categories, Walnut Creek ranked in the bottom of the pack. It's overall rank was 208th, and it scored the best in Health Care, while it's lowest score was for Affordability.
Does Walnut Creek have fun activities for retirees?
In Walnut Creek, the number of parks is less than the national average. Additionally, the number of cultural, arts, and entertainment options is above the average.