Photos of Chandler Place
Request Pricing
By clicking "Get Costs", I am providing express written consent to receive calls including automated/pre-recorded calls and automated texts for which I may incur a cost, as well as emails from Caring and its partners. I understand I am not obligated to provide this consent to utilize Caring's service(s). I acknowledge I was able to review the Agreement to be Contacted, Terms of Use, and Privacy Policy. This site is protected by reCAPTCHA and the Google Privacy Policy and Terms of Service apply.
Reviews of Chandler Place in Minneapolis, Minnesota
Mary
We had an in-person tour of Chandler Place. The tour was fine, but I don't think it's a place we're interested in. The guy was knowledgeable and friendly. They gave us a nice lunch to take away. The facility looks fine. The apartments we were shown were in the process of being renovated, so there were things like air conditioners lying around. It was too far out of the city, but it's not really out of the city. They had an exercise room. The grounds looked OK, and the building was in good repair.
Provider Response
Hello, Thank you for your feedback. Please feel free to reach out to us if you have any questions or wish to discuss further. Sincerely, Jodi, Executive Director
Mark
I am a friend or relative of a current/past resident
My mom has moved to Chandler Place. They provide her with good care. They care about people, that's for sure. We are really thankful. Her room is well-appointed. We had the kids decorate it. The staff regularly do house cleaning, change the sheets, and do the laundry. Those are all part of their services. There is an array of activities from music to coloring to games to movies. The challenge is having her get up, get going, and want to get out to meet people. That's what we're working on, and the staff are really helping so it's been great. The food is also exceptional.
Provider Response
Hello, We are thrilled to hear your mom and your family are enjoying Chandler Place. We appreciate your kind words and feedback. Have a nice day. Sincerely, Jodi, Executive Director
Kay
Chandler Place was very nice and very adequate. The room had a full kitchen. There were a lot of things to do. It was a large building in the neighborhood instead of a facility by itself, but I am sure the whole complex was part of it. We did not get to see very much of the complex when we were there except for the rooms. They had a very nice staff. They were very cooperative and very helpful.
Provider Response
Hello, Thank you for sharing your thoughts with us. We appreciate your feedback and will be sure to pass your message along to our team members. Have a nice day. Sincerely, Jodi, Executive Director
Gary
I'll be moving into Chandler Place this month, and although I'll be in the independent living, it does have an à la carte if I need more assistance as I age, and I can stay in my apartment there. I like the layout of the room, as well as the friendliness and helpfulness of the staff. The apartment I am moving into is 625 square feet, and it has a bedroom, a living room, and a kitchen. It seems like it has ample storage, which I liked. Mary is the one in charge of the housing, and she said they are putting in new carpet and new tile in my apartment, so I'm looking forward to it. I like its location, too. It's easy to get around, and it's just in a nice area. St. Anthony is in downtown Minneapolis, so I can ride on my electric scooter with no problem at all. Also, as part of my monthly rental, they offer eight meals a week, and they have a dining room and a cafeteria. Plus, in the summertime, I can go out, since there are a lot of restaurants in the area.
Provider Response
Hello Gary, Thank you for sharing your thoughts with us. We look forward to having you join our community. Have a nice day. Sincerely, Jodi, Executive Director
Cindy
We're looking at Chandler Place for my mom. It's conveniently located, the staff seemed great, we liked the fact that it's reasonably priced, the apartments are larger than normal, and we liked the fact that they don't have a high turnover of staff.
A.S.
I am a friend or relative of a current/past resident
My mother moved into Chandler PLace. As of now we're really happy with the decision, it seems early, but it seems like it's a very good fit. Her apartment is spacious, clean, and it has what we needed. It has a kitchen and it's perfect in many ways. The staff is very nice, they're one of the reasons it's a good fit. The thing that made us wanna go there was, it was inexpensive, the way they did that is by minimizing the services they provide, and giving any additional services as an ala carte option, and the other thing is that it had a full kitchen. It's a clean place.
Kathy
The staff members from Chandler Place are average. The place is a little rundown. You have to pay extra for every little thing. If I wanted a meal brought to my mom, I have to pay extra for that. If you needed her to be escorted to the dining table, you had to pay extra for that; and if she needed help with the cat box, you had to pay extra for that, too.
Provider Response
Hi Kathy, We welcome the opportunity to discuss your concerns further. At your earliest convenience, please call me. Sincerely, William, Executive Director
Joan458850
Chandler Place was very nice, beautiful, and they have painted windows. When you're walking down the hall, it's like you're looking through a little village or town. However, I was afraid my husband might be too confused there. It was very homey and inviting, and you feel really welcome. I observed the people that were living there; they could go in the kitchen and help themselves to things.
Debbie015481
I liked Chandler. It was elegant but not for my dad. The receptionist and the marketing person were very friendly, but I just didn't get the right feeling. Maybe because it was too big, I didn't get a real homey feeling from it. It seemed more like an industrial area. The dining area was very nice, and people seemed to be enjoying their food. She showed me the meu, which looked good, and a la carte was also available.
Anonymous114449950
I am a friend or relative of a resident
My mom was in Chandler Place before. The people working there were very nice and very helpful. The rooms were spacious and well-mmaintained. They had lots of activities. They had lots of choice of food. They could choose what they wanted to eat. It was like a restaurant, and you could choose from the menu. They had certain number of options. It seemed like everyone was very friendly, both the residents and the people that worked there. The living environment was good. However, it would end up being expensive, if you needed a lot of care.
OT
This is a very beautiful facility and the staff are very friendly and caring. The food is good and healthy. They have lots of activities for the residents. The apts are a nice size. My in-laws were from St Anthony so really liked the location.
smokingiscool
I am a friend or relative of a resident
The parking, and dropping off members of my family...who were elderly was easy. The place was very well kept and my mother, mother's cousin and I were welcomed by a friendly receptionist. Someone from the kitchen dropped off delicious cookies but horrible coffee. They did have Caribou or really nice coffee off to the side--a nurse later infromed me and got me some. I hear the food is great but I didn't want to stay because I'd rather do something else. People in lobby seeming to have fun...more like an apartment building feeling than nursting facility.
LindseyB
At first my impression of Chandler Place was not great. We visited to find a place for my grandmother after an injury that made it so she could no longer live alone. While the lobby was well furnished and the common rooms were clean and pretty, the rooms themselves were very small. The more I visited, however, the more I realized the positive qualities of Chandler Place. The staff is always very kind to my family and helpful with my grandmother. They go beyond simply assisting and have discussions with her, which help her feel less lonely. There are many activities available to keep her involved. With Wii bowling, movies, and planned trips to local restaurants, she always has opportunities to keep her entertained and social. The kind people and fun events are the reason my grandmother recovered so well and the reason she is still healthy and happy today. I would recommend Chandler Place to anyone looking to keep their loved ones involved.
Explore Nearby Care
Expand your provider search by geography and care type.
Services and Amenities of Chandler Place in Minneapolis, Minnesota
About Chandler Place in Minneapolis, Minnesota
Step into Chandler Place and take comfort in knowing that you have come to the right place. We have been a part of the St. Anthony community for many years, delivering a lifestyle of care, value, and well-being amidst a beautiful setting.
Help seniors by writing a review

If you have firsthand experience with a community or home care agency, share your review to help others searching for senior living and care.
Request Pricing Information
By clicking "Get Costs", I am providing express written consent to receive calls including automated/pre-recorded calls and automated texts for which I may incur a cost, as well as emails from Caring and its partners. I understand I am not obligated to provide this consent to utilize Caring's service(s). I acknowledge I was able to review the Agreement to be Contacted, Terms of Use, and Privacy Policy. This site is protected by reCAPTCHA and the Google Privacy Policy and Terms of Service apply.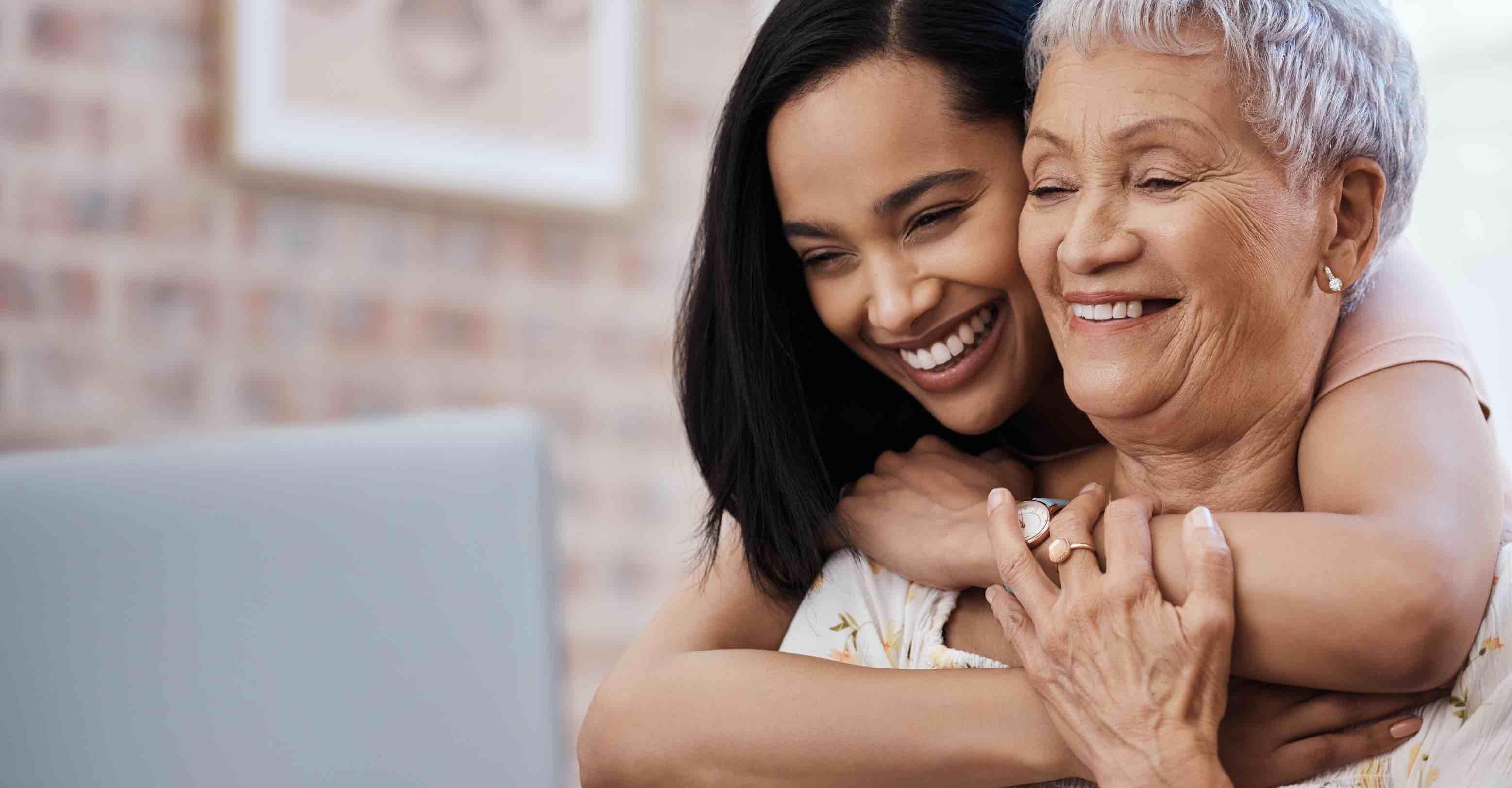 Compare costs, photos & reviews of senior living and care options near you.
Questions?
Call to speak to one of Caring's Family Advisors, or submit a request for more information here.
Costs for Chandler Place in Minneapolis, Minnesota
Memory Care
Memory Care is specifically designed to meet the needs of those with Alzheimer's or other forms of dementia. Specially trained staff members assist with activities of daily living (such as bathing and dressing) and provide therapies to slow further loss of cognitive abilities.
Independent Living
Independent Living is for those who desire the feel of a private residence with the amenities and activities available in a planned community, such as fitness classes, game nights, and group excursions. Services such as cleaning and groundskeeping are often available.
Assisted Living
This level of care provides support for those who need help with personal care needs such as cleaning, bathing, and dressing. Residents selecting this level of care are treated to many amenities in a home-like atmosphere, while getting support in their daily lives.
Didn't find what you were looking for?
Caring's Family Advisors can help answer your questions, schedule tours, and more.