The 10 Best Nursing Homes in Fayetteville, NC for 2023
Fayetteville is home to the U.S. Army military installation, Fort Bragg, a host of historic sites, colleges, museums and the Cape Fear Botanical Garden. With a population estimated at more than 211,600 people, Fayetteville's adults who are 65 years old and up account for 11.6% of that number. Seniors in Fayetteville can access seven different area hospitals, including a Veterans Administration Medical Center, Cape Fear Valley Medical Center and Highsmith-Rainey Specialty Hospital. With 217 physicians per 100,000 people, Fayetteville surpasses the U.S. average for physicians per capita. According to the 2020 Genworth Cost of Care Survey, a semiprivate room in a Fayetteville nursing home averages $6,722 a month, which is lower than the nation as a whole, which costs $7,756 monthly.
Nursing homes are set up like hospitals and are appropriate for seniors who require a high level of supervision, custodial care and medical monitoring that aren't practical for individuals living in their own homes. Professionals working in a nursing home typically include registered nurses, nurse's aides, and other care providers, such as speech, physical, and occupational therapists. Because of the extent of services provided in nursing homes, this senior care option is typically more expensive than other types of senior living arrangements. Elderly individuals who do not require a nursing home level of care may want to look into in-home care services or an assisted living facility, either of which may be more practical and appropriate.
This guide goes over the costs of various types of senior care in greater detail, including some resources for Fayetteville's elderly citizens.
Directory of Nursing Homes in Fayetteville, NC
---
---
---
---
---
---
---
---
---
---
---
is a

Caring Star Community

Earning a Caring Star means this community is among the best Senior Living commuities in America.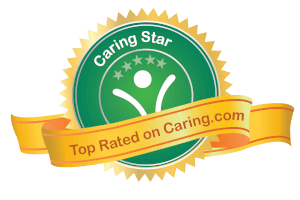 Nursing Home Costs in Fayetteville, NC
The average monthly cost for a nursing home in Fayetteville is $6,722 for a semiprivate room. A private room averages $7,163.
The Cost of Nursing Home Care in Nearby Cities
When comparing nursing home costs for a semiprivate room in Fayetteville with those for the average U.S. city, prices in Fayetteville are $1,034 less expensive. In fact, Fayetteville's nursing home costs are cheaper by $578 than the state's average cost for a semiprivate room, which is $7,300 per month. Seniors will be glad to know that Fayetteville's nursing home prices are less expensive than those in most nearby cities, too. Nursing home care in Goldsboro costs $8,752, and Raleigh's average costs for a semiprivate room are $7,148 per month. In Wilmington and Charlotte, costs for a semiprivate room are $7,178 and $7,817, respectively.
The Cost of Other Types of Senior Care
Comparing nursing home costs to other types of senior care available to Fayetteville seniors is also helpful, particularly when family members are unsure whether nursing home placement is appropriate for their loved one. Adult day health care is the least pricey option at an average of $867 per month. Home care and home health care are available at an average cost of $3623 each per month. Residing in an assisted living home in Fayetteville comes with an average monthly cost of $3,500. Compare these numbers with nursing homes costs for a semiprivate room at $6,722 and a private room at $7,163 monthly.
Nursing home (semiprivate room)
Nursing home (private room)
Financial Assistance for Nursing Home Care in Fayetteville, NC
Many seniors and their families use some form of financial assistance to help them pay for nursing care. The main options available are Medicare, Medicaid, and veterans benefits. These programs can be complicated, especially when it comes to benefit terms. Below, we give a brief overview of how these programs may be used towards paying for skilled nursing care.
Medicare: Medicare will typically cover all skilled nursing costs for the first 20 days of one's stay in a nursing home and a portion of the costs until day 100. After 100 days in a skilled nursing facility, Medicare will not cover any part of the cost of the stay. While this is adequate when short-term care is needed, those in need of long-term care will need to either pay out-of-pocket or use another source of financial assistance.
Medicaid: Medicaid covers most of the costs of living in a skilled nursing facility for those who qualify. Care, room, and board are covered with no time limit, but residents may be charged for extras like specially prepared food or cosmetic services. Medicaid eligibility standards are strict and complex, so not all seniors are eligible for Medicaid benefits.
Veterans Benefits: Veterans receiving a VA pension may also be eligible for the Aid and Attendance benefit administered by the VA. Aid and Attendance is a monthly allowance that beneficiaries may use to pay for their long-term care, including skilled nursing care.
If these options aren't available to you, check if your loved one has long-term care insurance or contact your Area Agency on Aging to ask about any local financial assistance programs for seniors.
Free Resources for Seniors in Fayetteville, NC
The following resources can be quite useful to Fayetteville seniors. The programs and services often make it easier for the elderly to continue living at home for as long as possible, thereby putting off the need to transition to a nursing home.
| | | |
| --- | --- | --- |
| Resource | Contact | Service |
| Fayetteville Senior Center | (910) 433-1574 | This Nationally Accredited Senior Center offers weekly scheduled programs, boasts a billiards room and runs activities that include bingo, Bible Study, water exercises, line dancing, card games, and much more. There are also monthly events, such as wellness screenings, outings, book clubs and dance parties. |
| Cumberland Council on Older Adults | (910) 484-0111 | This nonprofit organization offers several free programs to Fayetteville's senior citizens. An information and options counseling service connects individuals or their caregivers with programs and services that may be of assistance. Other programs include Meals on Wheels to deliver healthy meals to homebound seniors, a congregate lunch program where older adults can attend a dining site and enjoy a luncheon with others while participating in social activities. A home improvement program helps seniors with minor home repairs and accessibility modifications. A Senior Companion Program matches older adults with volunteers to provide companionship and help with household tasks. |
| Cumberland County Department of Social Services | (910) 677-2388 | Senior services offered include a homemaker program to assist with transportation to medical appointments and grocery shopping. Adult daycare case management and other assistance programs help family members with the best placement for their loved one's continued independence while promoting their physical, emotional and social health. |
Frequently Asked Questions
Is it safe to live in Fayetteville?
The crime rate, which is used as an indicator of how safe a particular area is, in Fayetteville is 531, which is above the national average of 323.
Is traffic in Fayetteville bad?
There is low traffic congestion with an above average crash rate of 12.
How much does housing cost in Fayetteville?
At $1,013, the average cost of housing in Fayetteville is below the nationwide average of $1,442
Is the job market good in Fayetteville?
Fayetteville offers a poor job market for older adults. There are typically less than 1 job available per worker and the rate of income inequality in the area is 0.45.
Is it accessible to live in Fayetteville without a vehicle?
In Fayetteville, 95.8% of public transportation stations and vehicles are ADA-accessible. Which is above the national average of 78.28%. On average, there are 0 local transit vehicles per hour. This is less than the national average of 8.
Are the health care options good in Fayetteville?
Patient satisfaction, which is a key indicator of the quality of health care in an area, averages 65.3% in Fayetteville – this is lower the national average patient satisfaction. Additionally, there are 75 primary care physicians for every 100,000 people, which is less the national average of 82.
Should you consider retiring in Fayetteville?
According to Caring.com's
2022 Senior Living Report
which graded 300 cities using 46 metrics across 5 categories, Fayetteville ranked in the bottom of the pack. It's overall rank was 243rd, and it scored the best in Transportation, while it's lowest score was for Quality Of Life.
Are there fun activities for retirees in Fayetteville?
In Fayetteville, the number of parks is less than the national average. Additionally, the number of cultural, arts, and entertainment options is below the average.