Carolina Rehab Center of Cumberland
Offers Nursing Homes
4600 CUMBERLAND ROAD, Fayetteville, NC 28306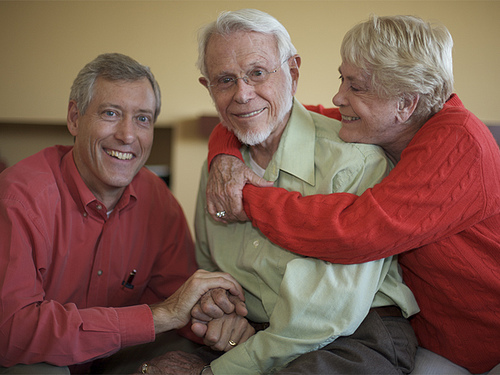 Reviews of Carolina Rehab Center of Cumberland
Nursing Home Reviews for Carolina Rehab Center of Cumberland
February 26, 2019
I am a friend or relative of a current/past resident
Clean facility, friendly staff. My uncle had a wonderful stay here.
July 04, 2018
I am a friend or relative of a current/past resident
The first time my mother was a patient here you could not have asked for better care. This second time was a distincteve difference in attitude and care. Mom was discharged with a severe case of pneumonia and a massive bruise on her body in a place where there should not be a bruise at all. We are now on the way to the ER. HORRIBLE CARE!
April 13, 2018
I visited this facility
If you are going from the hospital to rehabilitate it is a great place...until your insurance runs out and then you no longer receive the expert therapy provided during the initial stay. The skilled total care area allowed Hospice and family, all nursing staff and employees were great - but family visited extended periods at least twice daily faithfully. My family member was disappointed in his progress, and over time, lead to his leaving us. He was just tired. This is a consequence of our Medicare/Medicaid system, and no fault of the facility. They were also a great support and sounding board to me when I was discouraged. God bless.
January 18, 2018
Other
Best facility in the area! Specialized therapy, unique to each resident for a more successful return home. Gorgeous, well equipped gyms for Physical and Occupational therapy. Food tastes great and the staff is so friendly. The administrative staff doesn't leave until all resident's, family member's and visitor's needs are met. Go tour and see for yourself!
November 13, 2017
I am a friend or relative of a current/past resident
Recently my wife was in Carolina Rehab Center of Cumberland for several weeks. She was moved from the hospital to this Rehab Center. We first did not no what to expect, but quickly we learned they have a truly awesome staff from administration, and all its wonderful nurses and nursing assistants and all other fine staff. There are some very special people working here. The faculty is very clean and well taken care of also . I would like to also mention this faculty has an amazing PT and OT department from the wonderful therapist , it's gyms , and the programs. My wife and I were treated just as if we were with our own family and being taken care of. We would like to thank everyone for such wonderful care.
August 12, 2017
I am a friend or relative of a current/past resident
My mother was patient here and as she was taken to one of her therapy sessions in wheel chair with no food rest she dropped her foot and it was hurt in the process,. I checked her foot later and it was so swollen it looked as it we burst , I called it to the nurses attention she said she would notify the Dr , When I called to talk to someone about how they were planning to treat her , as this was her good foot , I felt it would throw a kibosh in her progress . I called several times and kept on hold the reception said she would walk a note back to nurses station for them to return my call, hours later still no response , I had to get livid before they called me back. The nurse told the lady that did finally call to tell me she had nit had time to call me back . , which I could appreciate that but one of her assistance could have taken a min to let me that .
June 23, 2017
Other
Great facility to receive rehab and return home. Anti-gravity treadmill, state of the art gym with dynamic therapists. Individually tailored therapy program. Knowledgeable and friendly staff.
February 14, 2017
I visited this facility
My brother was move there from Kindred Hospital in Greensboro approximately two and a half weeks ago. After being there for one week my brother-in-law went to visit on a Friday and noticed his bladder bag was full. He may request from three nurses to empty the bladder bag because my brother had to urinate and his pleas to get the bag emptied went unattended. My brother has now been at Cape Fear Valley Medical Center for one and a half weeks was serious urinary tract infection due to the neglect of three separate nurses requested to empty the bag and did not do so. I would not recommend to anyone to send a family member there unless you have time to go there three times a day to make sure they are getting the proper care.
February 03, 2016
I am an employee
Great facility to work, or come for rehab. Newly renovated rehab wing with state of the art gym equipment. The only facility in the area that offers the LifeWorks Rehab program. Stop by for a tour today and visit with our knowledgeable friendly staff.
January 24, 2015
I am a friend or relative of resident
My sister was a resident after having a massive stroke, she had a trach and was sent to the hospital when she arrive at the er her trach was completely clogged up, and she had a infection. Due to the lack of a caring staff my sister suffered in that facility, when family members would bring problems to the attention of the staff they call us trouble makers, is pain, thick white secretions in Foley tubing and bag, no baths, always said my sister Refused, but when I was there they kept putting me off. There was so many problem there isn't enough space to list. I am a nurse and I have never been so ashamed of my profession. The staff was rude. Uncaring, a problem had to worsen before they would listen is Foley clogged and cause my sister severe pain, the urine just started gushing out around the tubing.
May 31, 2013
I visited this facility
The rooms at Carolina Rehab Center of Cumberland were very nice. I was not able to meet any of the staff, only the administrator who showed us around. It was a very high quality place and I could not afford it.
March 03, 2013
I visited this facility
My mother was a resident in late 2010 due to a fall and was sent by the hospital to Carolina Rehab for rehabilitation. During her few weeks as a 'resident', she developed a nasty bed sore on her back side. We are STILL nursing it today at home. It has been a painful 3 years for my mother. This place is understaffed and I strongly discourage anyone from using this facility. Anytime I would call to check on my mother, the telephone would ring and ring. Obviously, money is more important than hiring enough quaified, caring professionals!!
December 17, 2012
I am/was a resident of this facility
I was a resident of this facility. I needed to learn to walk. I acquired C-Diff while at a hospital or at this facility. I complained almost daily of a Diarrhea. They treated me but never asked was the diarrhea pasty or the color. They never did a lab test. They should have done several stool occults. Consequently, I lost my colon. They did not have enough RNs on their staff. An RN should have visited each patient daily and should have asked each patients about complaints. Complaints such as Diarrhea should have been reported to the physician. The staff allowed me to vomit for hours and hours before I was transferred. No one checked on me while they knew that I was throwing green fluid. Don't let anyone you love stay at this facility.
See all Nursing Home reviews (13)
See fewer reviews
---
Services and Amenities of Carolina Rehab Center of Cumberland
Medicare
Health:
Overall:
Quality:
Staff:
Medicare Provider Number: 345505
Ownership Type:

For Profit Corporation

Date Certified:

08/01/2019
---
About Carolina Rehab Center of Cumberland
Carolina Rehab Center of Cumberland is a senior living provider in Fayetteville, North Carolina that offers residents Nursing Homes. Contact Carolina Rehab Center of Cumberland for more details on services and rates.
---
Map of Carolina Rehab Center of Cumberland
---
Senior Living Communities near Cumberland County, NC
Senior Living Communities near Fayetteville, NC
Other Senior Care in Fayetteville, NC