Overland Park Nursing & Rehab Center
Offers Nursing Homes
6501 W 75TH ST, Overland Park, KS 66204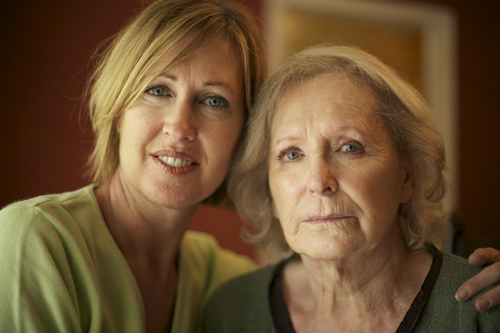 Reviews of Overland Park Nursing & Rehab Center
Nursing Home Reviews for Overland Park Nursing & Rehab Center
May 29, 2020
I visited this facility
The staff were warm and caring and helpful. The facility is clean and beautiful.
January 23, 2020
I am a friend or relative of a current/past resident
My relative has been in the facility for about two years. For the first six months, things were excellent. The nursing staff had been employed by the facility for a long time, and they ran a very home like environment. Joking with patients and sharing was common. During this period, our only problem was with an unorganized billing department. At some point, the long timers started to complain about management, and they all moved on. That started a long period with questionable care. I think this period was a year or more. I would often find my relative with dirty clothes and food on the wheel chair. Basic cleaning after meals was not happening, but there was still a good staff of volunteers and pastors. Since then, a new set of long-timer providers has been established, and they seem to do a decent job. They have some off days and things could be improved, but I am much happier with the care. The great volunteers are still there and the billing department is now fine. I visit the facility about 30 - 40 times a year.
October 24, 2019
I visited this facility
There have been many positive changes that are taking place in this facility. I know that this facility had some issues in the past, but over the years that I have been coming here, I can truly state that there are good changes that are occuring. Residents and staff alike are much happier, there is a sense of teamwork and joy amongst the staff and the residents are receiving excellent and compassionate care from staff that obviously care about their residents. Big changes and I thank the management for making this facility once again a joy!
May 10, 2019
I am a friend or relative of a current/past resident
My aunt died within one week of admittance to AdventHealth Care Center Overland Park, formerly Overland Park Nursing & Rehab Center. We tried to get answers. We left three messages for the rehabilitation administrator, none of which were returned. Finally when we did get a hold of her she was rude, not helpful and blew us off. She had a report to do. Also we have a concern about a violation of our privacy. The administrator informed another non employee and non family person that we had questions about my aunts death. We will be contacting the director of advent health care system or the owner.
March 31, 2019
I am a friend or relative of a current/past resident
Staff are rude towards patients. I caught the man "taking care" of my family member, yelling at him for not taking himself to the dining room. He had a stroke and lost use of his left side, but that didn't matter to this employee. It is dirty. They do not feed them on time, the first day they didn't even feed him. No communication from staff. I have called 3 times over 3 days, no return call. He was supposedly there for rehab, but no physical therapy had been provided after a week. This is a horrible place.
February 09, 2019
I am/was a resident of this facility
This is a terrible place. Dirty, and staff seems to know nothing about moving someone. When I asked for something to drink, they said I could go downstairs and buy one. Mind you, I have a broken leg and an immobile.
July 05, 2017
I visited this facility
This is a bad place if you want your loved one to end up with a stage 4 bedsore this is the place also if you ask for help you may be told your lazy and they wont help you.. I have heard people ask for help over and over again and they are ignored. Have had to run to get help after people have fallen on the floor.Because every one goes to the dinning room and bed bound people are left on there own.
October 11, 2015
I visited this facility
Even though it wasn't exactly what I was looking for my father, Overland Park Nursing & Rehab Center still was a good place. The staff was real helpful, and the lady that showed us around was very informational. I did like it; it just wasn't fit for what I was looking for. The rooms were spacious, and the dining room was OK. It had a family atmosphere, and everybody was so loving and helpful.
September 03, 2015
I am a friend or relative of resident
Clean, friendly staff and excellent therapy program. We loved the private suite!
July 26, 2015
I am a friend or relative of resident
If there was a zero star rating, they would get it. While the facility is a nice building, clean, and well kept; they have major issues with their staff. First, everyone should be aware they are a "no lift" facility. That means if your loved one needs a boost from the bed or in the bathroom, they won't do it. They use a lift instead, which only causes your loved one's mobility and ability to transfer to get worse. The next major issue is most of the nurses aides do not speak english effectively at all. If english is not your first language, this might be a good place for you. The response time from nurses aides was terrible - usually I would have to go out and find someone to get the help my loved one needed. I also doubt the ability of their RN staff. An RN made a serious mistake on my loved one that landed him in the emergency room. A formal complaint has been filed with the KS board of healing arts. Definitely tour this location - you may like it. But, strongly recommend you talk to other families that are there during your tour to see what their experience is.
November 07, 2014
I am/was a resident of this facility
I am currently a resident here, in rehab for a broken pelvis. The nursing staff, for the most part, is caring and considerate, and the facility itself is clean and fairly well set up. That is where the good things about this place end. The therapists do not seem to care about people at all, and see the residents more as nuisances. There is little communication, and the therapists always have an air of superiority. They downright refuse to listen to what I, as a residents , have to say. Also, the food is downright awful. Overcooked meats drowned in bad sauces and served with tasteless vegetables make up pretty much every meal. I can't imagine it is even really nutritionally sound, as I have lost weight since I've been here. Unless you have no other choice, DO NOT send your loved ones here. You'll regret it if you do.
February 04, 2014
I am a friend or relative of resident
My mother was only in this facility for a night. She was brought from the hospital and started having breathing problems once she was at this place, but they only put her on oxygen when I instructed them that she needed to go back to the hospitla, she was not watched during the night, so early in the morning my mother could not breathe, she rang the nurses button, but no one would answer, she heard the staff lauging and talking in the hall, so she continued to press the button and at one point heard someone even say "what was that", finall a man came to the door and asked if she needed anything at which point she held her arm and clutched her chest with the other had and said "call 911" the man ran down the hall, my mother said she does not remember anything after that until she was in the ambulance where they had placed a full face oxygen mask on her face and she was admitted to ICU, the doctors do not know what caused that all the test came back good, I contacted the center and spoke to the Nursing director and the Facitly director who promised to call me back and has not, their lack of interest really has upset me and I have already contacted Medicare and the Dept. of Aging in Kansas city and will continue to contact other orginations, since they feel my mother is a liar and I am not worth their time.
June 19, 2013
I am/was a resident of this facility
I stayed at Overland Park Nursing and Rehab Center for six weeks when I fractured my pelvis a year ago. They were very nice and they took good care of me. I had a very nice room. I didn't care for the food. I didn't think it was a very good diet to take for anybody with any type of ailment. It was alright for a rehab center, but I certainly would not want to live there permanently because of the smallness of the rooms. It would be me and my husband, so if we look for some place it would be an assisted living or probably independent living. I hate to say this, but some of the help didn't really have the interest of the patients at heart.
See all Nursing Home reviews (13)
See fewer reviews
Get Costs
---
Services and Amenities of Overland Park Nursing & Rehab Center
Medicare
Health:
Overall:
Quality:
Staff:
Medicare Provider Number: 175187
Ownership Type:

Non Profit Church Related

Date Certified:

10/01/2020
Get Costs
---
About Overland Park Nursing & Rehab Center
Overland Park Nursing & Rehab Center is a senior living provider in Overland Park, Kansas that offers residents Nursing Homes. Contact Overland Park Nursing & Rehab Center for more details on services and rates.
Get Costs
---
Map of Overland Park Nursing & Rehab Center
---
Senior Living Communities near Johnson County, KS
Senior Living Communities near Overland Park, KS
Other Senior Care in Overland Park, KS