The Estates at Carpenters
Offers Nursing Homes, Independent Living, Continuing Care Communities, Senior Apartment, and Assisted Living
Claim Caring.com listing
Photos of The Estates at Carpenters
Request Pricing
By clicking "Get Costs", I am providing express written consent to receive calls including automated/pre-recorded calls and automated texts for which I may incur a cost, as well as emails from Caring and its partners. I understand I am not obligated to provide this consent to utilize Caring's service(s). I acknowledge I was able to review the Agreement to be Contacted, Terms of Use, and Privacy Policy. This site is protected by reCAPTCHA and the Google Privacy Policy and Terms of Service apply.
Reviews of The Estates at Carpenters in Lakeland, Florida
Lucille
The Estates at Carpenters is a 55-plus and older community. I liked the fact that everyone was close to my age and they offered a lot of amenities, like a swimming pool. They offered nightly activities to do. The price range is just a little high for me because I'm disabled. I'm living off a Disability, so it's kind of hard for me to get someplace right this minute. The staff was very professional and very nice. The facility was very nice. They were very compassionate and they're willing to work with you with your finances and things such as that.
ReviewerFC052623A
I am/was a resident of this facility
We live at The Estates at Carpenters. It's a continuing care community and it's excellent. The staff is wonderful. The food is fine. The facility is fine. It has any activity that you want. We have a nurse on duty Monday through Friday from 7:00 a.m. to 5:00 p.m. and if we need help otherwise, they bring them from either the assisted living or the nursing home. We have transportation to doctors' appointments. They take us to the grocery store and take us to the bank. They do anything and everything for us. They bring in entertainment. They have all kinds of games, lectures, and groups. I have health issues though and they're not always able to help me with that.
Mary
I am a friend or relative of a current/past resident
My mom was at The Estates at Carpenters, and they were very good to her. The nurses were great. They were very attentive. The food was always warm and good. It was just a very homey feeling there. On Fridays, they'd have a movie day and ice cream day. The building itself could use a little upgrade. It's not that it's dirty, it's just old.
L.G.
We visited the Estates at Carpenters in Lakeland, and it wasn't very cheerful. We toured the independent living, and it's terrible. The facility was old and needed updating. The staff was fine, but the rooms were small and dingy. The staff who did the tour was courteous. She knew what she was talking about, but what she said and what we saw were two different things. She was nice, but she bragged it up too much more than what they had. The facility had narrow hallways too.
Janet
I am a friend or relative of a current/past resident
My mom is a resident of The Estates at Carpenters. They have a lot of activities, so you can stay as busy as you'd like to be. She is a big card player. They have Wii bowling, a pool, aerobics in the pool, and they have aerobics in the morning for those that want to participate. The staff is excellent. They keep the place up well. It's North Lakeland and it is off of 98, so there's a lot of traffic up there. She has two bedrooms, 2 baths, and a small kitchen. It's nice, and it meets her needs. You can choose whether you get one meal a day or two meals a day. So many a month, they have different programs. I have a problem with the food. Once in a while, they'll throw in something different. I think they've changed cooks a lot. I'm usually not happy with the food, but lately, things have been improving a little bit. At least if you cook it yourself, you can change the taste or change what you do with the stuff. I don't feel that their food is up to par. I think they give them pretty good opportunities for activities. They have bingo and probably all the other stuff that people have at retirement homes. When she went in twenty years ago, well even now, you have to buy your apartment. And when you leave, it doesn't transfer over to your family or anything, you're just done with it. If she's in independent living and she goes to the nursing home part, she doesn't have to pay anymore. Of course, she's paid for as she went along. She would just go over there and if she got better from over there, then she would just go back to her apartment. They don't kick you out of your apartment fast. I think they're expensive, but I think it's worth it. With Covid, they did an excellent job keeping it at bay. I have friends down there with mother, and it wasn't until Covid had settled down that you could visit with the others.
Clinton
I am/was a resident of this facility
I live in The Estates at Carpenters, it's in Lakeland. I've been here a while now and it's been good. Unfortunately, this COVID-19 happened, and they didn't want you to go outside because they have a nursing home here. It's what they call a continuing care facility. It's got independent living, which is what I'm living in, it's also got assisted living, and then it's got a nursing home. The continuing care program is good for people. It's kind of like a built-in long-term care insurance in it. If you're an independent living, something happens, and you can't totally take care of yourself, then you can go into assisted living. If you have a spouse, the spouse can stay independent. So you go in different areas of care, but it's all in the same community. We have a pool, and a couple of ponds you can fish in. There's a lot of room to walk too. They have a nice library, and they have weight and exercise rooms. They have an exercise staff. The food is probably above average, but not great. They give pretty good transportation services.
KB4MON
I am/was a resident of this facility
I have lived at the Estates for 3 plus years; thru hurricanes and pandemic. Management has gone above and beyond to keep us safe. When the pandemic began, they acted early to shield us from the local community by controlling who could come into the gates while discouraging the residents from leaving the relatively safe confines of our living facilities. The meals were delivered to our rooms. The nurse visited each apartment every day to check temperatures. The employees underwent weekly covid testing. Residents could order food via submitted lists. These were just a few of the many steps taken to keep us safe. Gradually activities are being returned at a pace that can be closely monitored for our well-being. We feel that the residents are our family and we appreciate the care that is given to us.
Bert
I am a friend or relative of a current/past resident
The Estate at Carpenters was really nice. We have a friend who lives there and she's very happy with everything that they do, but she's got the money to do all that stuff. I mean, it's one thing to be able to afford the monthly payments, but there are all kinds of outside things you have to buy by yourself. The apartments are all the same, but some are bigger. My friend has a 2-bedroom, 2-bath unit. Once in a while we see activities like pool tables and stuff like that. They go outside to dinner, and on the third floor they have one elevator. It's probably the best, but it's also the most expensive. The staff is nice and everything, but aside from them not having a 2-bedroom that we can afford, we didn't like having to eat every meal there.
CD067481
Estates at Carpenters was very nice and essentially decorated with the help of the residents. The food was very good. I like the environment, the safety, and the concerned people. The rooms and grounds were very nice. They have trees -- so that helps with the shade -- and the view was nice. It was very comfortable and pleasant. They had a pool and a gym with several work out machines, walking path, and bicycles. They have activities every day like games, movies, library, walking groups, and water aerobics type of things.
Patricia238512
I am/was a resident of this facility
I like the walk-in closets at the Estates, and the staff is very nice. The surroundings are very pretty. The food sometimes leaves a little to be desired, but it is improving. We have activities, transportation, swimming pool, exercise room, pool room, craft room, and woodworking room.
Anonymous885080
We are going to move into Estates At Carpenters. We chose it because the price is very good and the apartments are large and spacious. We are going to get a 13-square-foot apartment. The activities are adequate. I am not overly fond of the food, but everybody has different tastes. It also depends on the chef at that time, so it can change.
Roberta20
The Estates at Carpenters was very business-like yet they were very helpful. They offered to show me around and showed me a unit. The rooms were very nice but I think that they were a little overpriced for the person that I was looking for. It was in a beautiful community. The common dining area was very nice and very homey. I was watching the people as they were waiting to go into the dining area and everybody was friendly.
Caring104393150
The one that we enjoyed the most is The Estates at Carpenter. They have a beautiful facility. They call it a life care community because you go in as a healthy individual, and they have the ability to care for you if you need assistance and later if you need a nursing home facility. Your partner may continue to live in your original apartment while you might ascend to the other areas with no extra fee. Of course communities like that have all kinds of activities, and this one even had a wood shop which some of them don't have. It is very nice, and it is a complete facility.
Larry37
I really like The Estates at Carpenters out in Lakeland. It's designed and built to hurricane specifications. We met one lady who showed us around and she was very competent. They do have different styles and different sizes with their rooms, and they look good to me. We did have lunch in their dining room and the food was OK.
Anne H
I am/was a resident of this facility
The Estates at Carpenters is a top rated community. When we moved in a year ago, it was very overwhelming at first. But we soon made a lot of new friends (who didn't mind that we couldn't always remember their name). The staff is 1st rate and always willing to help in any way. It is a great comfort to me to know that if the need arises and one of us must go to the Manor or Villa (24 hour nursing or assisted living area) that they are top rated both in the state and the country. You always have access to nursing assistance if needed. No place is perfect, but this comes pretty close.
Dick S
I am/was a resident of this facility
My wife and I moved to the Estates about 7 years ago. We had toured the facility about 3 years prior to our move and at that time had placed a deposit on a unit. There was a waiting list for the size apartment that we wanted and they called periodically as a follow-up. They called us in April with an apartment of the desired size, but we decided "we were not ready yet". They called again in September and we said "yes". They then began to ready the apartment. We moved in the First week of January, and have enjoyed our new home ever since. I have heard comments from people who say "I don't want to give up my freedom, make all new friends and live in an apartment." My response to this is that "the only freedoms I gave up are, mowing the lawn, cleaning the gutters, fixing broken appliances and raking leaves." In the 53 years Theresa and I have been married, the only time we had lived in an apartment was for 9 months while I went to Graduate School. Regardless, we had no problem adjusting to our new home. We have found the staff, from the top to the bottom, friendly, helpful and always available. Our new neighbors are as friendly as anyone could hope for. We love it here and have had no regrets over our decision to come the to The Estates at Carpenters.
Barbara29075550
I am a friend or relative of a resident
Excellent facility! If I were ready to change my residence, this is the community that I would go to. The Estates at Carpenters is a community where you can buy your own unit, and that takes you through from just living on your own to assisted living and nursing home for only an additional cost. Each unit has a nice-sized kitchen, refrigerator, stove, oven, and microwave; you could do your own cooking if you choose. You can also get a unit that is like a studio or one or two-bedroom. All the rooms have large windows so you can see out. The staff is trained and very helpful. They provide transportation to doctors, hospital, and they have regular scheduled outings. They have a beauty shop and a barber shop on the campus. Security is excellent. They have a guard at the gate at night or if there are special occasions. They have excellent outside facilities, beautiful ponds with fountains, and they have lots of trees.
Caring77800050
I am a friend or relative of a resident
My aunt lives at Estates at Carpenters. I was able visit the place. It's a large campus and it's nicely landscaped. I was able to see their common rooms. They have a craft and game room. I guess I would say the thing that stands out is that they seemed to have all the basics covered in the sense that there are a lot of conveniences located right there on site. There's transportation to medical appointment or shopping. They have excursions that they arrange for the residents to go. I only interacted with only a couple staff very briefly and they were very friendly, professional, warm, and welcoming.
Carol67469150
We liked Estates at Carpenters because it's very nice. The people were very friendly. The dining room was big and they had a good menu. The food was good and available between 12 noon and 6 in the evening. The apartment was in a nice size for one-bedroom and came in with an oven, a refrigerator and a big walk-in closet. It also had a private balcony. They had a game room, a library, a pool and a Jacuzzi. There was a small office with an enlarging and a shredding machine. They had 24-hour security. If the price was a little lower, dad could have moved right in.
Grace7
I was here for 2 hours. This facility has different levels of care: assisted living, independent living and nursing home. It's located right on the outskirts of Lakewood, it's a very nice place. The original building is old but they completely remodeled the place like put new carpets which made the place looked really new, clean and neat despite its pretty heavy rate. They have different accommodations, from studio type to condos. The apartments were very nice. The largest apartments have the largest living area I've seen and larger than any house I've lived with one. The apartments have kitchenettes and baths in each as well. I ate lunch there and the food was excellent. You can order from a menu just like in a restaurant. It was also very well prepared. Aside from the exercise and activity room which I didn't like because they were not up to date, I was impressed with everything I saw here. I never heard anything negative about this place from the residents. This place is highly recommended.
commercesd
We visited the The Estates at Carpenters in Lakeland while in the area looking for a suitable assisted living facility for my friend's mother. Many of their family members live in the area, so this would be an ideal place for her to live. The outer grounds looked well-kept and pleasant. The staff greeted us and seemed very warm and friendly - which is the most important thing to the family. The foyer was nicely decorated and seemed homey, as did all of the communal rooms. The rooms were all clean, well-kept and conveniently designed. They take the time to personalize to each resident's tastes. The dining areas were nicely designed and warm. Residents may choose communal dining or more private situations. There are places for them to visit with families, as well. The food looked deliciously prepared, as well as nutritious. The dietician and chef changes up the menu to keep it interesting and encourage resident to make suggestions. The activity calendar featured many healthy and stimulating activities. We liked that the staff encouraged participation and tries to make everything interesting for its residents. They have outings to local libraries, events, culture, restaurants, shopping and athletic activities. They take suggestions to update the schedule as much as possible. We've visited quite a few assisted living facilities in the area and found the staff at this one to be particularly friendly and competent.
Medicare
4.0

5.0

4.0

5.0
Medicare Provider Number: 105660
Ownership Type: Non profit - Corporation

Rating Date: 9/1/2023
About The Estates at Carpenters in Lakeland, Florida
The Estates at Carpenters is located in a prime location of Lakeland, near the beautiful Lake Gibson and a wide selection of shops and restaurants. The facility offers residents spacious rooms with homey furnishings and access to around-the-clock care. Residents enjoy a range of activities such as games, walking groups and water aerobics in the on-site swimming pool. The Estates also has other amenities such as an exercise room and a woodworking room, and the facility provides outings to the local area attractions. Visitors highly praise the friendly staff who ensure residents feel important and well taken care of.
Help seniors by writing a review

If you have firsthand experience with a community or home care agency, share your review to help others searching for senior living and care.
Request Pricing Information
By clicking "Get Costs", I am providing express written consent to receive calls including automated/pre-recorded calls and automated texts for which I may incur a cost, as well as emails from Caring and its partners. I understand I am not obligated to provide this consent to utilize Caring's service(s). I acknowledge I was able to review the Agreement to be Contacted, Terms of Use, and Privacy Policy. This site is protected by reCAPTCHA and the Google Privacy Policy and Terms of Service apply.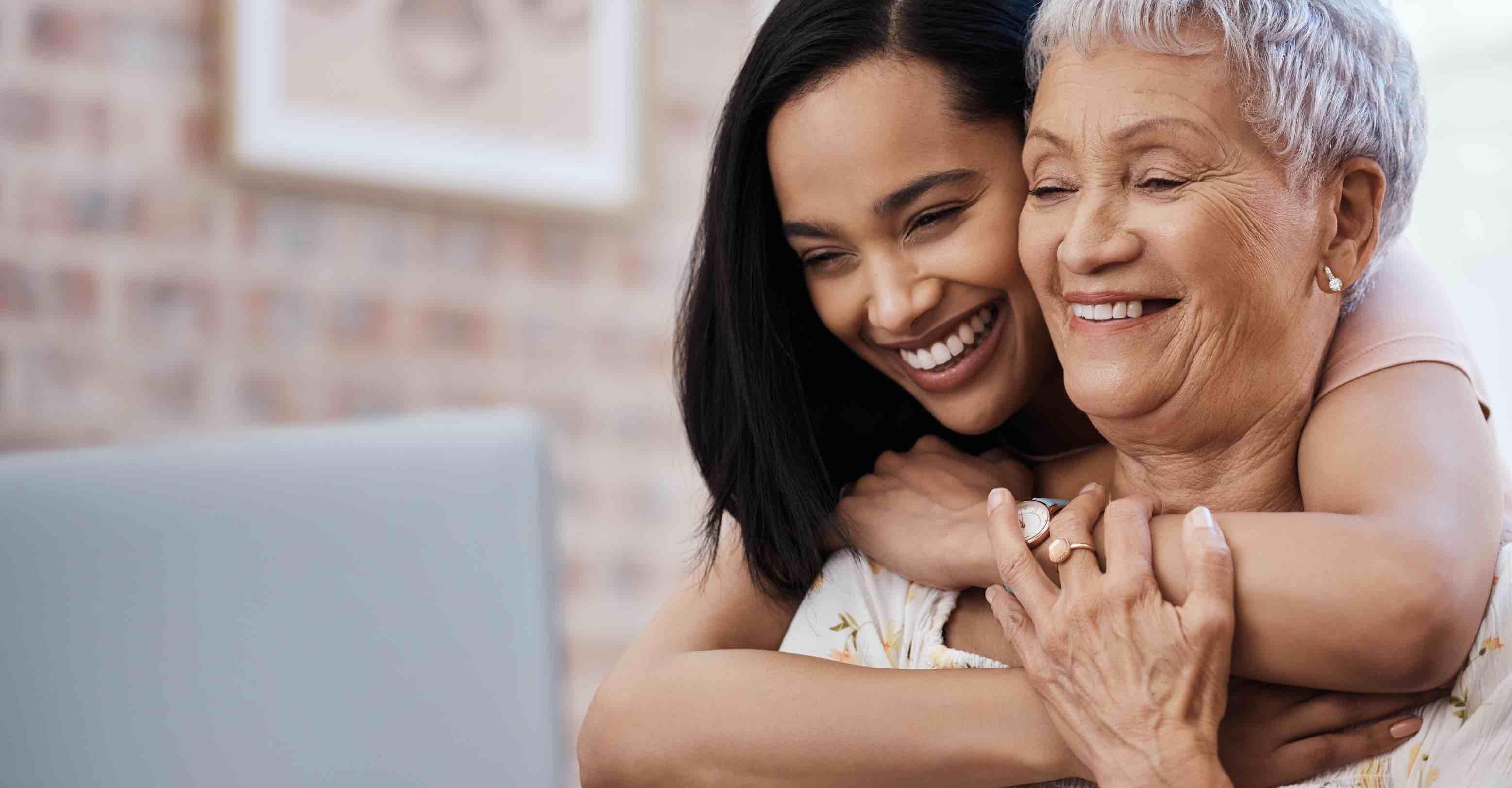 Compare costs, photos & reviews of senior living and care options near you.
Questions?
Call to speak to one of Caring's Family Advisors, or submit a request for more information here.
Didn't find what you were looking for?
Caring's Family Advisors can help answer your questions, schedule tours, and more.