The 5 Best Nursing Homes in Champaign, IL for 2023
Situated a few hours from Chicago, Champaign has over 87,600 residents, with 8,680 being aged 65 and older. The region has a humid continental climate that brings plenty of rainfall throughout the summer and fall, as well as snowfall during the winter. The cost of nursing care is another appealing factor. According to the Genworth 2020 Cost of Care Survey, the monthly cost of nursing care in Champaign is over $300 less than Illinois' average and over $1,800 less than the national average, at $5,901 for a semiprivate room. 

When 24-hour skilled nursing care isn't required, seniors can consider home health care, which allows caregivers to provide personal care and light medical services to seniors in the comfort of their homes. Assisted living is also an option for seniors who need some assistance with activities of daily living. Nursing homes are ideal for individuals in need of care for chronic medical conditions that affect daily life or if they are in need of rehabilitation therapy. 

This guide further discusses the costs of available care in Champaign and nearby areas and provides a few resources to assist seniors in Champaign. 

Directory of Nursing Homes in Champaign, IL
---
---
---
---
---
---
---
---
is a

Caring Star Community

Earning a Caring Star means this community is among the best Senior Living commuities in America.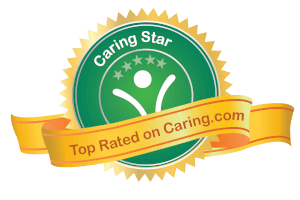 Nursing Home Costs in Champaign, IL
In Champaign, a semiprivate room in a nursing care facility is $5,901 per month. A private room costs $6,844 per month.

The Cost of Nursing Home Care in Nearby Cities
When comparing the cost of semiprivate nursing care rooms in Champaign to state and national averages, Champaign is significantly lower. The city's average is $334 less than the state average and $1,855 less than the national average. 

Chicago is the most expensive city in the state. With an average of $8,076, semiprivate rooms are $2,175 more than in Champaign. Situated northwest of Champaign, Bloomington is $1,095 higher, with an average of $6,996 per month. In southern Illinois, Carbondale is the least expensive. With an average of $5,232, residents pay $669 less per month than in Champaign. 

The Cost of Other Types of Senior Care
When considering the cost of nursing home care, seniors should keep the cost of alternative types of care in mind as well. In Champaign, homemaking and home health aide services are $5,005 per month for both types of care and cost nearly $900 less than the cost of a semiprivate room in a nursing home. With an average of $4,163 per month, assisted living costs $1,738 less than nursing home care in Champaign. Additionally, a private room in a nursing home costs $6,844 per month, which is $943 more than a semiprivate room.

Nursing home (semiprivate room)
Nursing home (private room)
Financial Assistance for Nursing Home Care in Champaign, IL
Many seniors and their families use some form of financial assistance to help them pay for nursing care. The main options available are Medicare, Medicaid, and veterans benefits. These programs can be complicated, especially when it comes to benefit terms. Below, we give a brief overview of how these programs may be used towards paying for skilled nursing care.
Medicare: Medicare will typically cover all skilled nursing costs for the first 20 days of one's stay in a nursing home and a portion of the costs until day 100. After 100 days in a skilled nursing facility, Medicare will not cover any part of the cost of the stay. While this is adequate when short-term care is needed, those in need of long-term care will need to either pay out-of-pocket or use another source of financial assistance.
Medicaid: Medicaid covers most of the costs of living in a skilled nursing facility for those who qualify. Care, room, and board are covered with no time limit, but residents may be charged for extras like specially prepared food or cosmetic services. Medicaid eligibility standards are strict and complex, so not all seniors are eligible for Medicaid benefits.
Veterans Benefits: Veterans receiving a VA pension may also be eligible for the Aid and Attendance benefit administered by the VA. Aid and Attendance is a monthly allowance that beneficiaries may use to pay for their long-term care, including skilled nursing care.
If these options aren't available to you, check if your loved one has long-term care insurance or contact your Area Agency on Aging to ask about any local financial assistance programs for seniors.
Free Resources for Seniors in Champaign, IL
Aging residents and caregivers in Champaign may find this list of resources helpful. There are numerous local and statewide agencies that can help improve seniors' quality of life and provide alternatives to nursing home care.