American House Sterling Heights
11255 15 Mile Road, Sterling Heights, MI 48312
Offers Memory Care, Assisted Living, and Independent Living
Photos of American House Sterling Heights
Request Pricing
By clicking "Get Costs", I am providing express written consent to receive calls including automated/pre-recorded calls and automated texts for which I may incur a cost, as well as emails from Caring and its partners. I understand I am not obligated to provide this consent to utilize Caring's service(s). I acknowledge I was able to review the Agreement to be Contacted, Terms of Use, and Privacy Policy. This site is protected by reCAPTCHA and the Google Privacy Policy and Terms of Service apply.
Reviews of American House Sterling Heights in Sterling Heights, Michigan
4.8

4.9

5.0

2.0

3.0
2016, 2018, 2024
View More
Rose
I was able to take my dad over at American House Sterling Heights to take a look at the place. It was very clean and the layout was nice. They didn't have to walk far to get to the dining room and so forth. The common areas were very nice. We were able to see one of the bedrooms. It was just the standard room, but there was a lot of space for clothes. I like that it's a month-to-month contract. While we were there, they were starting a class of some sort. They were just gathering people at that point. My dad liked it, too. Darlene was very informative and very knowledgeable. I thought the overall tour experience went very well.
Patricia
American House Sterling Heights was very personable. They brought us in and they explained everything to us. They gave us everything on paper so that we could have a reference when we go back home. They gave us a tour of the facility and explained how everything worked. The place was clean. It was beautiful. They showed us a couple of different room layouts to give you choices. The grounds were beautiful and it was just a nice experience. This building was one story and that appealed to me.
Helen
We went to American House Sterling Heights. The people I saw sitting around seemed happy and satisfied with where they were. The apartments were nice, spacious, and comfortable. The courtyard that the staff showed was so beautiful. They can go and sit outside and enjoy the air and flowers were everywhere. The staff I came in contact with were accommodating, nice, and polite. The lady who gave me the tour was so sweet, nice, and kind, and trying to be very accommodating. If I could have afforded to put my brother there, I would have put him there more likely because he liked the East side. I saw some of the residents who seemed very alert, very peaceful, happy, and friendly, too.
Robert
I am a friend or relative of a current/past resident
My father moved into the American House Sterling Heights. It's a single-floor facility. It's a smaller community. We felt that the people were more sociable. They have added care facilities, which benefits my father. The meal times are more agreeable to my father when he is awake. They have many activities, like Wii bowling. My dad's room is a studio. It's clean and well taken care of. It suits him well. The staff is very nice and helpful. In the previous places he lived, he wasn't very sociable with the people. Now he is starting to make friends, so I think the environment is more suited to him.
Emalee
I went to American House Sterling Heights, and I liked that one. I feel that if we do decide to go down this route, then I'm going to choose that one. It was amazing. The staff was great. The tour was super nice. I think it was the staff that made a big impression on me. I could tell when I came in that they cared about the patients that reside there, and that it was like a big family and not just like a nursing home. As for the unit, there was a bathroom, there was an option with one bedroom, and there was a studio option. They also had like a mini kitchen. I don't believe they have a cooktop, but they have a sink and they said you can bring in a microwave. The staff was very upbeat and very fun. She knew what she was talking about. She knew all the patients, and the patients seemed to love her. Everything that I saw was good. When we left, they gave us a complimentary pie, but we didn't try any of the food. They said that they cook all the stuff there, so it's all home-cooked meals. There are a bunch of sitting areas. They have a separate room where they could go and watch TV. They have like a little movie theater that they had made. They have a place where they can play games. They have a bunch of stuff set up for them to do if they want to.
BRobert
I am a friend or relative of a current/past resident
My wife is in American House Sterling Heights. It's all on one floor, it's a pretty good-sized place. The staff is nice, genial, and informative. They have activities where they play cards, dominoes, and board games, and they have several places where they meet. They also have visiting rooms if you want to bring in more people, they have rooms for entertainment and parties, and they also have a regular dining room. It's a nice place.
E Lyon
My mother is currently staying in the facility and her and I both love everything about it! The food is great, the staff is great and my mom is very happy living there!
Latorria
American House Sterling Heights was nice. Everything was good. The apartments were very nice and spacious. The facility was very clean and very inviting. The dining area was very nice and the staff was extremely nice as well. They were doing arts and crafts that day, but they told me weekly, that they do bingo, arts and crafts, movie night in the movie room, and bible study. They gave me lunch to take to my parents and they said it was good.
Kimber
I've been to American House Sterling Heights a few times. They're awesome. They are very helpful and the facility is very clean. It doesn't smell. The people (workers and residents) are very friendly. I had a lot of help with Cassidy. She even stayed over late to help and assist me in everything. She even helped me with contacting the veterans for my uncle. The rooms are clean. When you walk by, everybody speaks to you. I've been to a facility where I felt that I was in a nursing home instead of assisted living, but this one is nothing like a nursing home. I think my uncle is going to be very happy. They have a salon, an ice cream parlor, a library, games, a few people playing bingo, arts and crafts, a lounge that is set up nice with a fireplace, and an area where they said in the spring or summer, you can go outside and sit. They also have a grill where they said they barbecue, happy hours, and trips to go to the movies or the casino. They are even working with me with my aunt's Medicare. If ever she needs some other assistance that they cannot provide, they said that they will help us try to get it from somewhere else. Lastly, they gave me a gift for coming on tour. It was like a little candy dish.
Sharon
My mom will be moving into American House Sterling Heights. It just had a very warm, comforting, homey feeling. You didn't feel like you were walking into a clinical setting or anything like that. It was just very inviting and clean. Soon as you walked in the door, it just kind of have a good feeling about it. The staff, was great, very knowledgeable, and answered any questions that we had. She was able to give us all of the information that we needed to move forward and was very pleasant to deal with. The dining area was inviting and clean. It was brightly lit and spacious. All of the medical needs that my mother has are available. They have good food choices. It's not just limited to one choice for dinner, you have some options. They have activities and weekly entertainment. So, a lot of things just to keep the residents involved with each other. They have fireside chats, and in the summertime, they have porch chat. My husband would probably say, the free ice cream anytime you want would be a great point for him and the kids.
Cathy
The staff of American House Sterling Heights was very friendly and helpful. They wanted to know who we were doing the tour for, when my mother might be coming, and what her name was. They were very upbeat and very friendly, as well as the residents. They do not have washers and dryers in the rooms, so all the laundry is done by the facility itself, and then they have a couple of small courtyards.
Connie
The staff who gave us the tour at American House Sterling Heights was very nice, she was very friendly and explained everything. It looks very nice. Everything was neat, and they have lots of spaces where people could go. We saw three rooms. Only one had furniture in it, it was their model and that one was made up nice. You could tell what it would look like when you get your furniture in there. The other two were in the middle of being cleaned up before somebody else moved in, so there was no furniture or anything in it. There wasn't dirt all over the place or anything.
Alice
American House Sterling Heights was small but the staff was good. The food was good, the rooms were clean, and everything was very nice. It's a little bit older, a little bit smaller, probably a little bit more intimate compared to the other places we toured. They have a salon and a library. The dining area was kind of a large open dining area with smaller tables, maybe 4-6 people at a table.
Kyle
I went here, and it was really quite nice. I didn't see much because of COVID, but what I did see, I was very impressed with, and if it had been in a different location, I would have gone with that one. The staff seemed really nice. The apartments were very nice one-bedroom, and two-bedroom apartments. I saw a one-bedroom and a studio. They were really nice.
Joy
I am a friend or relative of a current/past resident
My mom moved in, but the next day, she was hospitalized, so I'm sure it's a wonderful place. She spent one night. The staff is very good, and we're very happy. For me, it was perfect and just 15 minutes away from me. Her room is very nice. Before she moved in, they painted it, put in new carpet and a brand-new bathroom, so it's excellent. The price is a little bit high but it's the best price compared to all the other places.
Ron W.171507
I signed up 12 to 18 months ahead. The community, the people, and their relaxation are excellent. I had lunch there; it was good. The overall impression was excellent, and the people looked to be happy there. It was more like a 1-room apartment, and it had a kitchenette and a shower.
Susan135377
It was really nice and in a convenient location. The food was good. The people were friendly and attentive. The staff showed us around, and it was nice.
Susan434818
It was a very nice place. The staff was very thorough. The location was good, and the grounds were nice. They offer 3 meals a day, and they have some activities for their residents.
Ed P.
It seemed like a nice and clean place. The staff was very pleasant and everything seemed nice. There's an individual one-bedroom that's a little more than what my brother-in-law needs. They have patios, an exercise room, a lot of dining areas, and televisions.
JJ6
My father is in here, which is a very nice place that we enjoy. I like that it is small and single-story. They have a very good cook who serves three meals a day. He really likes it. He gets to keep his dog, which he really likes. They have a schedule where they take them shopping. The staff is very interactive and excellent. When I go in there and ask questions, they are very knowledgeable.
Judy111119150
What I like about it is that they have lots of activities, and that was nice. They have music and entertainment, and sometimes kids come in and entertain them. The rooms are very nice and pretty. The staff was very friendly as well.
Caring101915550
The rooms are very nice, and the prices seem to be reasonable here. The staff was wonderful. Everything is very nice and very clean. I like that fact that it is a one-story building so that my mother would not need to go on an elevator at all. I got a nice one hour tour two times, so I have a really good feel of the place. I even had lunch there to check the menu, and it was good. None of the other places is as nice as this facility.
Caring100519550
It met our qualifications and needs. The staff was pleasant to work with. Their food was very good. The sanitation seemed to be good.
Caring100977150
It is excellent, and I've been around and known others. It's very clean, and the kitchen and help are wonderful because my mother has restricted diet. Everything was a la carte, and I like that for the reason that I had a bad experience with another facility. In this facility you can bring your own medication. They have card playing, and my mom like crochet. She goes to some of the concerts, to the holiday party dinner, and plays bingo once in a while.
Corliess
The staff was excellent. It was beautiful. I wished I could move in there. They were very nice. Sandy was very nice and took us on the tour. She was so sweet. She showed us the dining room. My father really liked her. She introduced him to some of the people there. There's no excuse for my father not to move in. They were very nice. They showed us furnished rooms and empty ones, and both of them were nice. They had a male group get-together and female group get-together. They had card playing and movie night. They went out to theaters and casinos. They even went to Hooter's one time. They did a lot of stuff. My father had two cars, and they were to give him two parking spaces for both of his vehicles. If I were of the age that I would have to go, that's where I would like to go. I would really enjoy being there.
Caring79383150
Mom stayed here for a couple of days. It was a nice facility. The rooms are clean, and the food was very good. However, the first day she was there, she fell and dislocated her hip. She was not able to able to push the button for help because of her dementia. I had impressed upon my sister when she brought Mom to have her evaluated, that they take the time with the medical people to make sure that she would be able to function at that level because I didn't feel she could. They didn't figure out that she wouldn't be able to push her button. My sister was there on the 23rd of December in the afternoon after moving her in. She called me first thing the next morning and told me I needed to bring a wheelchair. They said she couldn't stand. They didn't say, "There's something wrong with her." It wasn't until Christmas night that they decided that she needed to go to the hospital. I was concerned because it took two days or so to figure out that she needed to go to the hospital when she dislocated her hip.
Caring74239650
My dad is in an ALF now. I actually found it when I called the assisted living place my mom had been in before and they recommended this place. Their rooms are very spacious. Food is institutional but it is fine. The dining room is fine and pleasant, not too crowded. Regarding activities, I'm aware of them but my father doesn't participate in any of them. They have little field trips and nice entertainment every other week. They have a very good social director there and she works very hard to make things nice for people. It's a great place. We're very pleased with it. I absolutely recommend this place. There are other nicer facilities but the staff there really makes it excellent. They're very attentive. Also one of the reasons we chose this place was because they offer tray service for residents. We knew my father would refuse to go to the dining room, and for a charge, they will bring tray of food to the resident's room if somebody is not feeling well or refuses to go to the dining room. My dad refuses to go and he has never been to the dining room since he has been there. He is very antisocial.
Linda70708150
It was a very clean and nice facility. They had apartments that had living area with one bedroom, a bathroom and a kitchenette. I liked it that the apartments were all in one level. The staff was very nice. They had activities and they go on trips. I would definitely recommend them to others.
Susan27
My whole family is very pleased that we were able to get Mom into this facility 5 years ago event hough she didn't want to leave her condo and all her friends. But it didn't take long before even she was glad she was living there. The staff was wonderful, caring people, and really deeply care for the residents. They were specially caring when my mom fell and broke her femur last year. She is back on her feet again now with their help. We would recommend this facility to anyone!
Services and Amenities of American House Sterling Heights in Sterling Heights, Michigan
Costs
Fee Structure Extra: Entry fee cost : $1500
About American House Sterling Heights in Sterling Heights, Michigan
Our community is situated near shopping, dining and health care facilities. We offer the independence you want, with the services you need to transition into the next phase of your life. With a host of amenities and services, we're sure to have an apartment that's right for you.
Help seniors by writing a review

If you have firsthand experience with a community or home care agency, share your review to help others searching for senior living and care.
Request Pricing Information
By clicking "Get Costs", I am providing express written consent to receive calls including automated/pre-recorded calls and automated texts for which I may incur a cost, as well as emails from Caring and its partners. I understand I am not obligated to provide this consent to utilize Caring's service(s). I acknowledge I was able to review the Agreement to be Contacted, Terms of Use, and Privacy Policy. This site is protected by reCAPTCHA and the Google Privacy Policy and Terms of Service apply.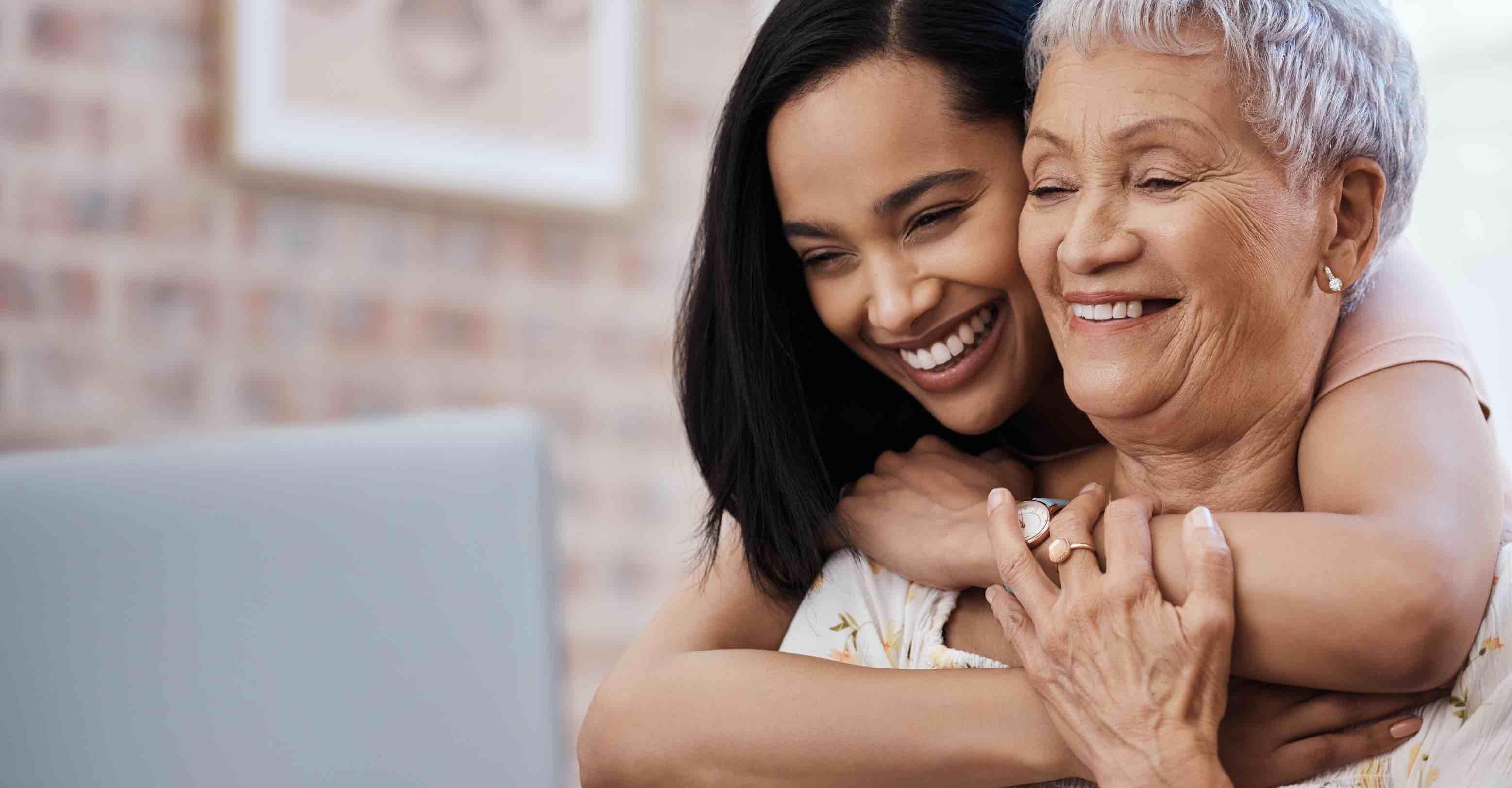 Compare costs, photos & reviews of senior living and care options near you.
Questions?
Call to speak to one of Caring's Family Advisors, or submit a request for more information here.
Costs for American House Sterling Heights in Sterling Heights, Michigan
Memory Care
Memory Care is specifically designed to meet the needs of those with Alzheimer's or other forms of dementia. Specially trained staff members assist with activities of daily living (such as bathing and dressing) and provide therapies to slow further loss of cognitive abilities.
Assisted Living
This level of care provides support for those who need help with personal care needs such as cleaning, bathing, and dressing. Residents selecting this level of care are treated to many amenities in a home-like atmosphere, while getting support in their daily lives.
Independent Living
Independent Living is for those who desire the feel of a private residence with the amenities and activities available in a planned community, such as fitness classes, game nights, and group excursions. Services such as cleaning and groundskeeping are often available.
Didn't find what you were looking for?
Caring's Family Advisors can help answer your questions, schedule tours, and more.