Offers Independent Living
Photos of Park Terrace at Greenway
Request Pricing
By clicking "Get Costs", I am providing express written consent to receive calls including automated/pre-recorded calls and automated texts for which I may incur a cost, as well as emails from Caring and its partners. I understand I am not obligated to provide this consent to utilize Caring's service(s). I acknowledge I was able to review the Agreement to be Contacted, Terms of Use, and Privacy Policy. This site is protected by reCAPTCHA and the Google Privacy Policy and Terms of Service apply.
Reviews of Park Terrace at Greenway in Phoenix, Arizona
4.6

4.4

3.7

4.3

4.4
Barbara
Park Terrace at Greenway was very nice, but it seemed very spread out. They knew we were coming, but they didn't charge the cart so we could drive around the grounds, and I thought that was odd. We went around the building and saw one of the rooms, and it was very nice but it just didn't seem a good fit for my husband and me. They had a beautiful pool and a very nice dining room. All the staff that we met were very nice, but not quite as organized as I would have liked to have seen.
lynie1
I am/was a resident of this facility
I truly love Park Terrace, I have been here a year now and I am so very thankful that this was the last and final place I looked at and now is my forever home. Park Terrace has the most beautiful new and updated lobby, dinning area, offices (for our wonderful staff) activity center, bar and still more to come. If you are looking for a Great place to live with all the amenities included, come visit Park Terrace and let this be your forever home!
mobless
I am/was a resident of this facility
Park terrace is a vacation that never ends the staff and residents are very nice hospitality is A one I wouldn't trade this place for anything all you have to do is enjoy yourself and be pamper everything is included maybe a little pricey but it's worth it. They literally take you everywhere that you wants to go at no extra cost and so many activities.
ddk
I am/was a resident of this facility
I would have liked to know that they were going to cut back on food and that you would have to wait 45-60 minutes to get your food. The weekly cleaning is acceptable at best, if there is one little thing on a surface they won't dust it. They sweep rather than vacuum, in Arizona that means the floor is dusty a minute later. The activities are okay. The staff is excellent though.
Steve
I am a friend or relative of a current/past resident
My friend moved into Park Terrace at Greenway. He's happy and content there. The rooms didn't have any furniture, and my friend didn't have any furniture to bring with him. So, they got him a bed, a desk, a sofa, and a cabinet. It has a full kitchen with a microwave, a stove, and a small refrigerator. They gave him a medallion for push-button emergencies. They have somebody that goes by there every day to check on the residents. When we first walked in at this place, we didn't have an appointment. But they told us to look around. So we started walking, and after a few minutes, the director of marketing introduced herself to us. Then the activity director joined in and we all started talking. The staff is excellent. When I was there, the housekeeping came by and introduced themselves. They spoke to my friend and explained everything that they do, the services that they provide, and the extra help if he needed them. Their food service is excellent. My friend wanted a sandwich for lunch but he didn't want to go eat in the restaurant, so he ordered his lunch and they delivered it to his room. I've seen the food and it looks pretty good. They have a weekly calendar of activities. They have movies, and bingo, and they have a group that gathers and chats in the evening. They have one guy teaching these senior women how to shoot pool. They have a bus that takes them to doctor's appointments and shopping, and they take them to church on Sundays.
Douglas
I like Park Terrace at Greenway. Everything is great. The rooms are nice. The people are friendly. Everything about it we like. I had lunch there, which was very good. I had meatballs, a salad, bread, and a good amount of filled milk. I enjoyed it. They had my choice of drinks. I like the rooms. You walked in the door and there was the living room, straight through there onto the side was the kitchen, then off to the left was the bedroom, and from the bedroom was a large bathroom with shower stuff, etc. They had the kitchen sink and icebox. The place was clean. It smelled nice. There was no bad odor.
Linda
Park Terrace at Greenway is beautiful and affordable. Actually, out of all we looked at, it was the most affordable. It was very nice and very comfortable. It isn't quite like the other places. It's more like living in a resort. It's quite special. The staff was knowledgeable, informative, and not pushy.
Mary
Park Terrace at Greenway was beautiful. They have a pool table, an actual bar, and just literally everything. It was a resort-style community and they have a huge pool. Everything was top-notch. The layout of the one-bedroom apartment was perfect. It was a gorgeous place.
theviper
I am/was a resident of this facility
Food and food service is abysmal. Constant turnover of staff. Recently sold property to company in Portland, OR who shows complete indifference to tenants. Poor activity planning or events. Rooms are nice size with individual cooling/heating, near to free laundry room, poor service in assisting renters doctor's visits...unreliable.
Timothy
I am a friend or relative of a current/past resident
My mom has moved into Park Terrace at Greenway. It's like a custom thing. She's independent, but she does have some extras because somebody comes in and helps her clean and do her laundry twice a week. We paid a little extra for that. We went all over the place to visit everything. The people there were quite friendly: both staff and the residents. She's already in there a week. She made nine new friends, and she's already becoming more active. She does water yoga, paints, and plays cards. I ate with her yesterday. The breakfast was really good. It's just like restaurant style. They're a little older community, and they are always repairing stuff. Their staff is really good. By far, it has the best price point.
Sarah
We recently visited Park Terrace at Greenway and that was not what we were expecting. It was all independent living and then you could add on assisted living care through a care coordinator that would help you coordinate. It was not the environment that we were looking for. It was massive so it would have been very hard for our mother-in-law to navigate. It was huge and there was no structure set up for somebody to come and check in on her so you have to add that on. It was just not what we were looking for. The rooms looked totally fine. It had a full kitchen, which is not something we were looking for. It looked like her current apartment, and we were looking for something that wasn't like that. For independent living, it's probably fine. It looked like a megachurch, that is how I would describe it, and there was a weird vibe so it was not for us. The people who assisted us were not super friendly. They seemed surprised that we were there. We had a tour booked but they seemed very nonchalant and were not super interested in us. They're not very warm or welcoming, which is very different from other places we had toured. We saw the list of activities that they had on a big board. After we talked to the staff for about 5 minutes and saw the place, we decided it was not the right fit and we left and ended the tour early.
Vicki
Park Terrace at Greenway was very nice and had great square footage, about 1300 square feet, which was nice. The only con was they didn't have any balconies. Parking was easy, though. They had a beautiful area for the dogs to run and a beautiful pool. They have places where you can sit outside, but you have to walk down to them. The staff was also very nice.
C.L.
Park Terrace at Greenway just felt more like an apartment complex, which was good. It didn't feel like a nursing facility. It was very clean, the people were very friendly, and answered all our questions. I liked it but it was just over my mother's cost range. I toured their independent living. The staff was very helpful, as far as providing all the information. They have a salon and there was a little store. You could eat in the dining area or you could have it delivered to your room. They have a pool area and the grounds were very park-like, it was very pretty.
Angela
The tour I had at Park Terrace at Greenway was great. The staff was very friendly and accommodating. The facility was very clean. The room was nice and open with a kitchen and everything. Seems like it includes quite a bit of amenities in the cost of the monthly rent. I know a lot of these facilities include quite a few things, but this one seemed like it included even more than a few others. It was a good experience. They each have a combo washer-dryer, and it comes with a fridge. The appliances were included. They had a pool, a courtyard, and a patio area. The lady who took me around was very nice and explained a lot. Then at one point my mother was kind of not feeling well, so she went and got her some water, juice, and a wheelchair to go around in.
Nancy
I am/was a resident of this facility
I chose to stay here at Park Terrace at Greenway because of the number of activities they have. I also like the fact that you have your own little apartment, and that the staff is very caring. The food is also very tasty and a good variety. They take very good care of the place. They have a pool, a number of different classes (like scooter classes), seated Tai Chi, seated Yoga, happy hour once a week with entertainment, appetizers, little desserts, movie nights, and a bus that takes you to different places.
Doreen
I am a friend or relative of a current/past resident
My mom is in Park Terrace at Greenway. It's a very clean and very neat place. My mom is taken care of, and she is very happy. The staff members have been very helpful with her. My mom is particular about what she's eating, but she hasn't complained to us. The facility is always kept up. A few extra things that they have inside the facility are not open. Those things just look very dark and gloomy without anybody there. My mom goes to bingo, concerts, and entertainment. She's very happy she could play her dominoes.
Linda
Park Terrace at Greenway was very nice, but I don't particularly like the location of it. I think it's in a bad location. I thought it was interesting because I had an appointment at noon, so you could smell the food being cooked and everything. I mentioned several times that it smelled really good, and they never invited me for lunch. So I thought that was weird because usually, they'll invite you for lunch to sample the food. All the staff did is, she ran and got a menu and handed me a menu. It just doesn't fit my needs, but overall, it is nice. It's clean, it's neat, it's more updated than the other place I toured. The food did smell good, now whether it tastes too good is two different things. They have a decent facility as far as workouts, they have a pool, which is nice, but it just didn't fit my needs.
George
Park Terrace at Greenway I visited three years ago. I almost went in there instead of renting the house I'm in now. The issue back there was I didn't know if I was ready for a retirement community. I would rate it a 5 across everything I saw. In its previous lifetime, it was the Embassy Suites, so there were a lot of open areas, and there was a bar area and a dining area. It was more of a resort. The rooms were like regular Embassy suite rooms. They had a refrigerator, a stove, and an oven. There was a laundry facility in each bathroom. It was all in good shape. The grounds were fantastic. They had a huge swimming pool, and they were working on other things in the back. The building was well taken care of and it wasn't too long ago that it was a commercial establishment, so things were kept up for the most part.
Phyllis
I am/was a resident of this facility
I have moved into Park Terrace at Greenway, and the grounds are just beautiful; it's like a resort. It's very beautiful with regular trees, palm trees, and nice paths and things. It's a very resort-like setting, which is very nice. My apartment's very nice; it's a large 1-bedroom and the bedroom is really large, I like that. The bathroom is really large too. I'm very happy with it, and I'm happy with all the amenities here. We have meals provided for us; we just have to go to the dining hall or the dining buffet. We order meals from a menu, and it's all very nicely done. It's just a very nice place to be. Laundry is easy to do; they come in and clean your apartment for you. Everything's just very nice so far, I can't find anything to complain about. It has a lot of great amenities and no utility class at all. They're all paid through your rent; it's all included. The staff is extremely friendly, helpful, quick in responding to issues, and very knowledgeable in my experience so far. Since I've only been here two weeks, I haven't taken part in many activities because I'm just starting to get myself settled in a little bit. Now I've got some medical stuff coming up, but I want to get involved in cards. I am already working on picture puzzles that they have because I can do that in little spurts when I have time. There are exercise things, happy hours, just about anything that you would be interested in doing. They have guys that play poker and some women, just a lot of different things. They have a library. I haven't had a lot of time to delve into the various groups that they have, but they have a lot of different things that you can do. They have exercising in the pool, Zumba sitting in a chair, and a lot of different things that I hope to take part in. I'm really happy so far with everything. We have lots of options for food, you don't have to eat exactly what they want. They've got like five or six specific specials for the day for lunch and dinner. Then they have the whole backside of the menu, a full size 12 by 18 sheet that just has all sorts of things that are always on the menu that you can pick from. There are lots of choices; finding something that you like shouldn't be that hard. Just once in a while, the meat might be a little drier than I expected or that kind of thing, but I rate it up there, and it varied. The service at meals is very good; they work hard. I had my family in here one day last week to eat, and they just put that on my invoice for when I get my bill for the next month's rent, and I can just pay it that way. So, they make it easy to bring people to lunch if you want to. They make it easy for you to bring guests in, so you don't have to cook for them.
Tiffaney
The tour we had in Park Terrace at Greenway was very nice. They were ready for me right away when I got there. They had a model available, and I believe that all of the apartments looked the same. So, we were able to go in and just looked at one that was furnished so we could kind of get an idea of what it would look like. They had three different restaurants. They had a pizza area available, and a lot of different choices of where they could eat. I didn't get to see any meals being served, but it looked like there was a lot of variety. They had movies, a swimming pool, and the person who toured us said that I missed seeing a lot of the residents, because they had just had a bunch of buses come in to take them all to the casino and to go shopping. So, it looked like they've got lots of things to keep them busy, both on ground and off. It was a really nice atmosphere. Several of the residents stopped and spoke with me and said that they were very happy with the service. They told me that my mother would be very happy there. The rooms were very open, a little bit bigger floor plan, had really nice remodeled bathrooms, washer and dryer, and the independent living was very nice.
Monica
I've chosen Park Terrace at Greenway. I chose this place because of all the amenities they have. I get three meals a day. I get housekeeping once a week. They do my laundry. I also have a washer and dryer in my own unit. They have all kinds of activities. I am just very, very impressed with the accommodations, and the price was right. We checked the menu, but we met a couple of people there that have been there for a couple of years. They say the food is excellent.
Bill
I went to Park Terrace at Greenway. The executive director, a guy named Mike, showed me around. I told him I was working on getting the aid and assistance and he ended up showing me the place. It seems like a really good place. They have small little apartments, but that's fine, it'll just be me and my cat anyway. I wouldn't mind going there at all. They've got several good services and they've got activities. Once I know what I'm doing as far as getting some kind of assistance, I'll be calling their director of sales and marketing and see what can be set up. It's a lovely place. What's nice about that place, which is extra, is that they've got both independent and assisted living. When it gets to a point that I'm older, I can just do a switch over and that's a plus. Everybody seemed friendly and obviously, I didn't meet everybody because I was busy talking to the director. He was nice and willing to take time. The place is beautiful. I got one of their little pamphlets with a bunch of services you can have. Even though they've got kitchenettes in the apartments or small kitchens, you can get all three meals from them. That's part of the cost. The phone, all utilities, high-speed Internet, and cable television are part of the cost. They have live entertainment at least once a week, and just about everything is included. They've got different things like water aerobics once a week, they do sitting taichi and it just seems like there's a lot to do. It's a beautiful place and the apartments look nice. This place used to be embassy suites and they revamped it to be an assisted living. The lady that I saw initially at the desk that ended up giving the call in and we chatted for a bit beforehand, was incredibly pleasant and polite. And then the director that showed me around, was patient, was thorough, pleasant, and answered all my questions.
Julie
We went to Park Terrace at Greenway and I like that place. They have assisted living too but we looked at independent living. It used to be a hotel, a nice hotel, and they made it into a senior living community. They have this big pool and it's a nice place. Deb helped me, she's the director of sales. She's wonderful, very nice, and very helpful. They have an awesome menu, they have all kinds of stuff. You could pretty much order whatever you want. We went and saw a room and it's great. They have a washer and dryer, a stove, a microwave, and a refrigerator. They have a step-in shower so it's really good. They've got a happy hour. They've got an onsite little clinic, a hair salon, a bar, and a library. You could eat any time from 8:00 in the morning to 6:00 at night. They have a little store. They have the emergency stuff in the rooms so you can call them and they can come and help you get down to the dining room or something like that. I think they have a support group for people with macular degeneration too, which my father has, so I thought he'd like that for sure.
Molly
I was not impressed at all with Park Terrace at Greenway. If I want to live in a hotel or motel, that would be fine, but that is not where I want to live. So you walk in there and you'd think you're going into a hotel or motel. There were 5 of us doing the tour, and none of us were impressed with that place. Our visit there consisted of probably a half-an-hour tour. The facility is clean. There was an outdoor swimming pool that's directly in the sun with no shade whatsoever. They are in the process of putting artificial turf in many places, and I think it's an excellent idea. They were trimming the trees and they're working on it. But overall, my opinion is I would not live there because it looked like a hotel.
A.M.
Park Terrace at Greenway was a former hotel, so they weren't like apartment buildings where things were down a hallway. It was also quite a long distance from where I wanted to be, but it was very new, very modern, and that was a place where they provided lunch for us but they didn't. We showed up, but they weren't really expecting us at all, and the gal was just taking us on a sales tour. Their parking spaces were not covered, and it was a fair distance from where you park your car to where the door to your place is. It's an upscale facility in terms of the facility's looks. It's a very pretty place. If you wanted two-bedrooms, they just took the wall out in between, and put the two rooms side-by-side. When you walk in, the first thing you'll see is a dining area with a long living room, and a small kitchen at the back of that wall. Then on either end, there's a bedroom with a bathroom, so it wasn't like a house where you have curves and things; everything is visible. The pool is an outside pool. It was huge and it was not heated, so you couldn't use it in the wintertime at all.
Margalise
Park Terrace at Greenway was absolutely gorgeous. It's like living in a resort (an older one), but they did a nice job with it. The people were very accommodating. The manager walked us around and showed us everything. You could tell he doesn't do it all the time,so he stumbled at a few things, but he managed to pull it off together. It was excellent. Their apartments have an indoor washer and dryer, a full kitchen, and a full bedroom with a full bath. They are just beautiful. They did a very good job with them. The community is on 17 acres, and it has ample parking. They also accommodate dogs if you want to bring one. They have all kinds of classes now. They are opening them back up. They did a good job of planning everything together.
B.O.
We visited Park Terrace at Greenway, and we were impressed with their independent living apartments. They have a fabulous pool area, they are gated, which we liked, the apartments were huge, and the cleanliness is excellent. The staff was good.
Bobbi
I am a friend or relative of a current/past resident
My mom has been in Park Terrace. It's really, really nice, and I'm really happy about it. Everybody's friendy, and I would highly recommend them. She says the food is really good too. They give options, and not just one thing in the morning, one thing for lunch, and in the evening, but they have three different things. She likes that it's a variety. The staff is great. They are really nice, very considerate, answered every question I had, and tried to make everything really smooth and comfortable for her. They do outings, bingo, movie nights, happy hours, and all kinds of activities there. Every other place cost a lot more for the same things that we get from Park Terrace. They were like at least $300 to $400 more, but Park Terrace was under the $2,000 mark, which made it really good for my mom.
Phillip
Park Terrace at Greenway is what we're leaning towards at this point. They're pleasant people, very clean, and it is a safe community. It looked like it had plenty of staff and people seemed happy. The apartments were small, but nice. It's a large property and the neighborhood is right off of the freeway so it is convenient but can also be noisy. The amenities were nice. They have a large pool. They seemed to have a lot of programs in place and multiple dining options.
Judith
I am/was a resident of this facility
We are living at Park Terrace at Greenway now. I love it. Right now all we have is indoor dining with masks. There's a pool, bingo, and card games. That's just about it for now. The staff is wonderful. I'm very happy with the food and my apartment. It's clean and wonderful. I'm happy now that at least we're able to dine.
Stephanie
Park Terrace at Greenway would fit my mother better than other places because it had more people that were a little bit livelier. I liked how the rooms were set up as an actual apartment. It has a full kitchen in it, and I liked the grounds. They were super clean and pretty. It was very lively. I had residents come up and speak to me about the place, asking who I was looking for. They told me that they love the food there, they love the other residents there, and there's always something going on. It was a super and friendly environment.
Marion
I am/was a resident of this facility
Park Terrace is where I live. It is a great community. My room is OK, but I have better. It is not as big as I like. I'm comfortable but I wish it is bigger. My room is nice, and it is a nice place to live, but I don't like the food. They have bingo, but I don't really join any activities. The staff members are good. They're very helpful.
WT
So far, I couldn't ask for anything more from Park Terrace at Greenway. The community is very nice and clean, and the staff couldn't be more helpful and caring. Our apartment is also nice. It has big, modern building since they just did renovations last year. It's more than I expected from a senior living place.
Provider Response
It is wonderful to receive positive feedback from our residents. It is, after all, why we all work so hard to create a beautiful community. But what really makes Park Terrace so special are the people that live here. Just like WT. We are grateful.
Barbara S
Park Terrace at Greenway was very nice. The big problem was the apartment had been converted from a hotel suite, so they were big, very nice, and redone, but they did not do anything about the closet. The only closet was about as big as the one by my front door to hang your winter coat in. There's no storage, which was a no-no for me. My friend and I didn't like the dining room because it is the hotel's old restaurant and had a whole bunch of little cubby holes. It's not what you usually see in the dining room, and that would not be conducive to meeting people. Everybody would get in their own little cubby hole and never speak to anybody else, and we didn't like that. They did not have a central gathering place, but most homes had a large living area. They're elegant and had a grand piano, but the only communal room that they had was the room set up to watch movies. What I found attractive were the very large suites themselves and also the fact that they had a washer and dryer right in the apartment. For many people who would not care about the amenities that I just mentioned, that would be great.
Brenda
We really liked Park Terrace, but it was so far from all of us. The place was beautiful, it looks very independent, everything was brand-new, and they have plenty of activities. You can ask for any food you want, or you can order off a menu. We were impressed with it, and the price was very good. We would have chosen that facility if the location was better.
William
Park Terrace at Greenway was a really great, large building with a theater, pool, dining room, exercise room, and all kinds of amenities. They have three meals a day. The person who assisted me was great, very friendly and very knowledgeable. They had a model one-bedroom that was pretty nice. I could live in that place. They're an outstanding staff. We didn't taste the food, but from what I could see, it looked pretty good. It's clean, fairly new, had nice furniture, and big rooms. The entrance, the dining room, the pool, and the rooms were nice. It's a great facility.
CaringReviewer138622
I am a friend or relative of a current/past resident
We're extremely pleased with Park Terrace at Greenway. It's a very nice facility, and the rooms are nice. The staff and services are good, and we just hope it stays that way. They seem very attentive, and if there's some kind of issue, they will address it and provide an extreme amount of services. My brother has a small one-bedroom that's over 600 square feet. It's a nice size; the bedrooms are actually bigger than the ones he had before. The living area is very comfortable, the kitchen has a little eating and seating space, the appliances are all new, and it's very nice. They keep the grounds and units well maintained, and I have recommended them to other people already.
Explore Nearby Care
Expand your provider search by geography and care type.
Services and Amenities of Park Terrace at Greenway in Phoenix, Arizona
Room and housing options
Companion Suites: We do not offer companion suites
About Park Terrace at Greenway in Phoenix, Arizona
A life lived at Park Terrace senior living will be nothing short of amazing. Our senior living Phoenix community is located just off of I-17 on approximately 17 acres of lush tropical landscape in North Phoenix. At Park Terrace you are minutes from restaurants, movie theaters, or a sidewalk sale at a local boutique.
Help seniors by writing a review

If you have firsthand experience with a community or home care agency, share your review to help others searching for senior living and care.
Request Pricing Information
By clicking "Get Costs", I am providing express written consent to receive calls including automated/pre-recorded calls and automated texts for which I may incur a cost, as well as emails from Caring and its partners. I understand I am not obligated to provide this consent to utilize Caring's service(s). I acknowledge I was able to review the Agreement to be Contacted, Terms of Use, and Privacy Policy. This site is protected by reCAPTCHA and the Google Privacy Policy and Terms of Service apply.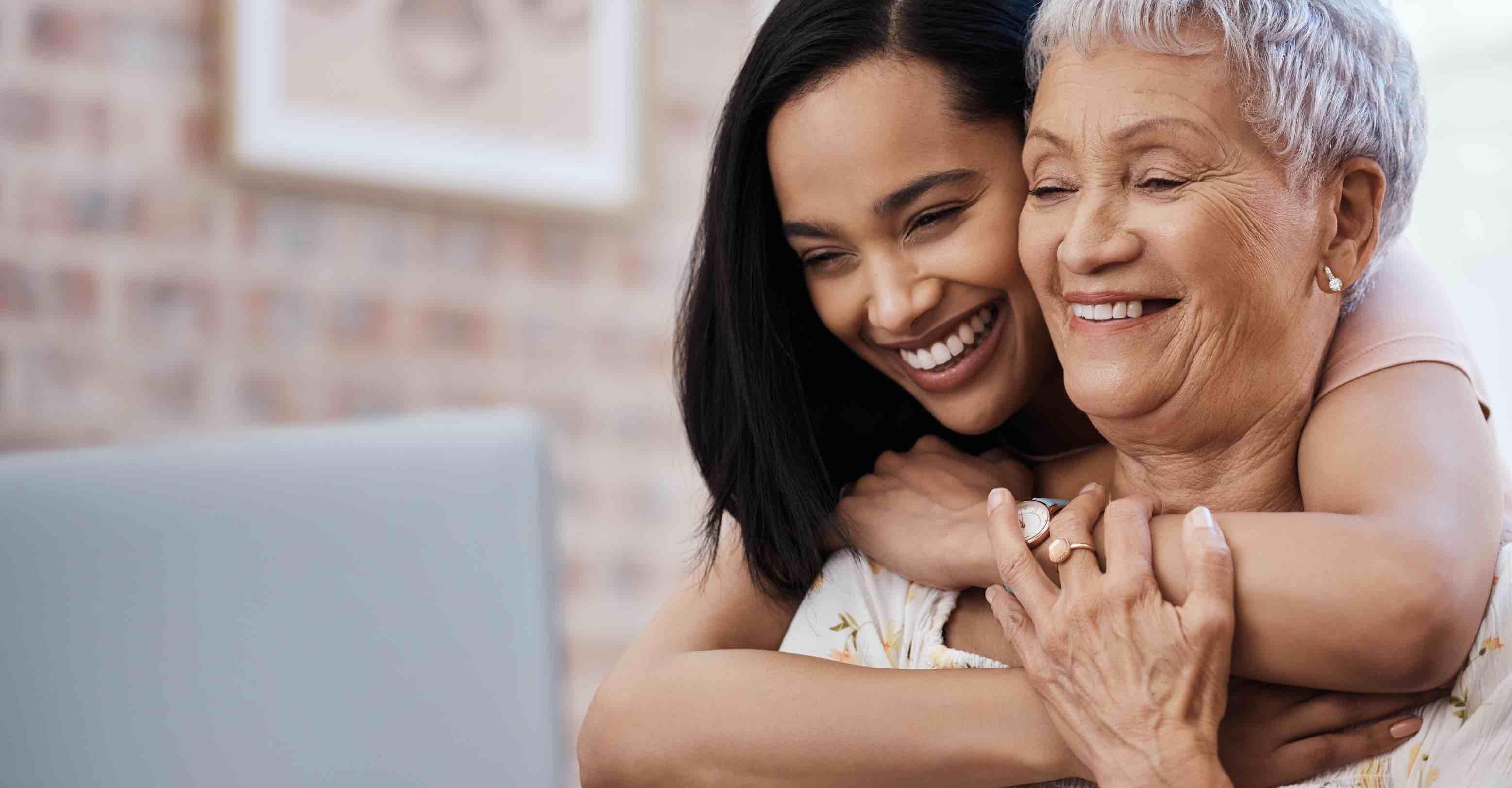 Compare costs, photos & reviews of senior living and care options near you.
Questions?
Call to speak to one of Caring's Family Advisors, or submit a request for more information here.
Costs for Park Terrace at Greenway in Phoenix, Arizona
Independent Living
Independent Living is for those who desire the feel of a private residence with the amenities and activities available in a planned community, such as fitness classes, game nights, and group excursions. Services such as cleaning and groundskeeping are often available.
Didn't find what you were looking for?
Caring's Family Advisors can help answer your questions, schedule tours, and more.