Heartfelt Sheldon Home
Offers Assisted Living
9270 Sheldon Rd., Plymouth, MI 48170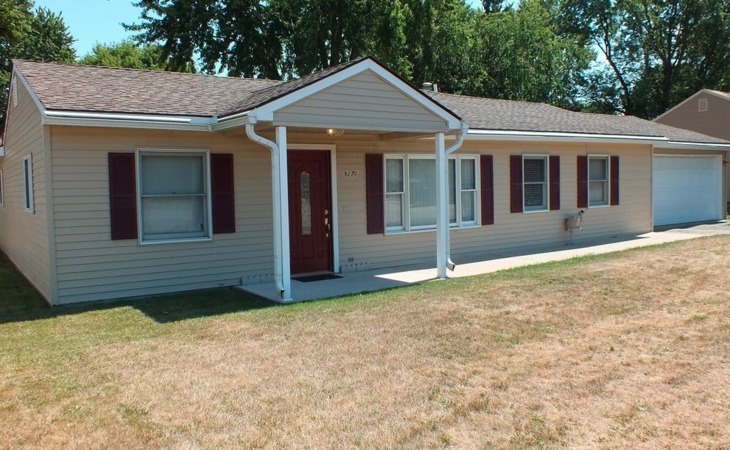 ---
Questions about Heartfelt Sheldon Home
Describe the overall population of assisted living residents at Heartfelt Sheldon Home. What is their average age? What are their favorite things to do?
Heartfelt Sheldon Home will consider any resident over the age of 18. However, most of our residents are over the age of 50 and we find that they enjoy interacting with people who have similar life experiences.
What programs or activities does Heartfelt Sheldon Home offer to enrich residents' well-being?
We offer a variety of activities that are based on our residents' desires. Some examples of activities we have done are football Sunday with local pizza, we've taken residents to the holiday light show at Hines Drive, and we've even taken residents out to the zoo at their request! Our program is based entirely around the residents and what they enjoy participating in.
What places are near Heartfelt Sheldon Home or within walking distance for assisted living residents to enjoy?
Nearby Heartfelt Sheldon we have shopping centers, churches and downtown Plymouth for all those to enjoy!
What transportation services does Heartfelt Sheldon Home offer to assisted living residents?
We currently do not offer transportation but are more than happy to arrange transport with our staff at a partnering company.
What safety features or security measures does Heartfelt Sheldon Home offer to assisted living residents?
We offer 24/7 awake staff and door alarms to be alerted of anyone entering or leaving the home.
How does Heartfelt Sheldon Home keep residents' families informed about their loved ones?
Heartfelt is owned by a Registered Nurse who hands out her personal cell phone to call or text family members about their loved ones.
What is the care staff-to-resident ratio at Heartfelt Sheldon Home during daytime and nighttime hours?
Our staff to resident ratio is 1:6 and 1:3 as-needed during the daytime.
If Heartfelt Sheldon Home accepts dogs or cats, what indoor/outdoor areas can they enjoy?
Unfortunately we do not accept animals to reside at the home, however, we welcome visiting pets!
What safety features or security measures does Heartfelt Sheldon Home provide to protect residents who wander?
We offer 24/7 awake staff and door alarms to be alerted of anyone entering or leaving the home. We also offer bed alarms and room monitors to those residents who may be a fall risk.
---
Services and Amenities of Heartfelt Sheldon Home
Costs
All Inclusive Rent
Assisted Living Starting At:

$4500/month
Room and housing options
Companion Suites:

We Do Not Offer Companion Suites.

Housing Extra:

Private Bedrooms
General
Resident Capacity:

6

Pets:

No Pets Allowed
Licenses
State Licenses:

AS630387131/A
Get Costs
---
About Heartfelt Sheldon Home
Heartfelt Residential Care is a resident-centered assisted living facility, licensed for 6 residents with all private suites. The home serves the medically fragile elderly and younger disabled adults.
There is a behavioral component, allowing us to serve those with mental and developmental limitations.
As a Heartfelt Care client, you have the right to excellence in all aspects of our services to you. These include:
EXPERT CARE delivered by highly trained specialists in accord with the highest professional standards
PROFESSIONAL CAREGIVERS with the experience and specialized knowledge needed to ensure optimal outcomes with each treatment
SAFE PROCEDURES that minimize the chance for complications, contamination, infection, or accident
PREMIUM-QUALITY EQUIPMENT sourced from proven industry-leading firms with outstanding records of sanitation, safety, and efficacy
RESPONSIVE SERVICE keyed to your immediate needs, including the flexibility to adapt schedules or procedures as necessary
ANSWERS TO YOUR QUESTIONS about your IV/IVIG therapy that are complete, authoritative, and honest
PRIVACY AND CONFIDENTIALITY to ensure your security and dignity
SERVICE CONSISTENCY from one appointment to the next, delivered by a dedicated caregiver that you know and trust
PEACE OF MIND that comes from knowing that you're receiving care that you can count on – today and tomorrow
What Makes Us Special
Our company and its principles are molded by the people who work here – an exceptional class of committed, caring professionals willing to invest the extra effort it takes to make your experience a positive one, and to make your life a little easier. We know the difference that real caring makes.
Get Costs
---
Map of Heartfelt Sheldon Home
---
Senior Living Communities near Wayne County, MI
Other Senior Care in Plymouth, MI