Photos of Cardinal Village
Request Pricing
By clicking "Get Costs", I am providing express written consent to receive calls including automated/pre-recorded calls and automated texts for which I may incur a cost, as well as emails from Caring and its partners. I understand I am not obligated to provide this consent to utilize Caring's service(s). I acknowledge I was able to review the Agreement to be Contacted, Terms of Use, and Privacy Policy. This site is protected by reCAPTCHA and the Google Privacy Policy and Terms of Service apply.
Reviews of Cardinal Village in Fredericksburg, Virginia
Lorhland
I like the cleanliness at Cardinal Village, the responsiveness, and the cordial greeting of the entire staff there. I also like the information that was provided and the attitude that the staff we're working with. They look like a fairly new facility. They look and smell cleaner than the other place I toured. Their rooms looked clean and well-maintained, and the staff was professional. They have an activities area.
Provider Response
Thank you for your wonderful review. The staff of Cardinal Village strive to make each day the best for all of our residents. We take great pride in our community.
Herhubby
I am a friend or relative of a current/past resident
Pre-dementia, our loved one lived a full life: long community/public service; many personal interests. In late 2019, we her loving family decided fulltime memory care was the best option for her wellbeing, mental comfort and safety as well as the mental health of her care givers, who faced a tough decision, with care options no longer manageable or safe in her own home. We knew she likes to be independent, to belong, to be valued and important, but not stressed or overwhelmed. We considered these things, and her vibrant personality, when searching for a personable, mentally stimulating but calm and comforting setting for memory care; a new place she could belong. Our surveys and tours of local options revealed Cardinal Village to be the best choice. They stood out as a home that is well-managed, creates appealing activities, and employs compassionate and responsive staff. In retrospect, we chose well. More than two years later, we remain pleased.
Provider Response
Thank you so much for the wonderful review. We are happy to care for your family member as if she were our own. If there is anything else you need please reach out.
Joe
I am a friend or relative of a current/past resident
This is a caring facility where the staff really take care of the clients. I know that my mother is being taken care of is a clean safe environment. I highly recommend this facility for anyones family member with memory issues
Provider Response
Thank you for your wonderful review. If there is ever anything we can do for you, please do not hesitate to reach out.
Lisa
I am a friend or relative of a current/past resident
Caring, compassionate staff and leadership. Always feel my husband is being well cared for and I always feel welcomed and respected when I visit. Highly recommend Cardinal Village!
Provider Response
Thank you for the wonderful review. We appreciate your support and kind words.
Karen
I am a friend or relative of a current/past resident
My husband and I toured 4 memory care facilities in our area and ultimately chose Cardinal Village for his mother. We found the staff friendly and welcoming. Angela helped us step by step through the admission process and continues to check in on us to make sure our needs are met. The activities director, Linda took Mom under her wing on that first day. It was very hard leaving Mom that first afternoon, but Angela and Linda reassured us they would take care of her. We had to trust. They made it easy. When we returned a few days later, Mom was happy and had adjusted well to her new surroundings. We are thankful for their professionalism and above all, their sincere caring for our loved one.
Provider Response
Thank you for the review. We are thrilled that we have your mom as well as your entire family part of our Cardinal Village family. If there is ever anything you need, please do not hesitate to reach out.
Satisfied Sisters
I am a friend or relative of a current/past resident
This assisted senior living facility was a godsend to us. We had visited another facility but this was a much better choice and fit for our relative. It is a beautiful, modern place as you can see from the photos. The nursing team give my relative 24-hour care and calls me with any updates to medications and just to communicate with her well-being. All my relative's needs are met with convenient medical management, nurses, doctors, visiting clergies, and entertainers. The list goes on with engaging morning and afternoon activities, restaurant, dining style meals and snacks, laundry and housekeeping services, air and heat conditioned rooms with wifi/internet capability. The Sagely mobile app gives me updates and pictures of my relative when she attends her activities. This gives me comfort each day to keep connected with her. We are very pleased that our relative has a window view that we adorn with family photos and for her to see the outdoors. We are very appreciative to the directors and nursing team who give our relative the personal care she needs.
Alberta
Cardinal Village in Fredericksburg was very nice. I toured their memory care. It was clean, the people were friendly and it looked like they wanted to make sure everyone was taken care of. I could not tell that they were patients, the nurses knew, but I did not know because everybody there was just so friendly. I did go to one of the rooms, and it's a good size. She took me to a room where someone has lived. It would be a nice facility for my mom to go to. When you first walk in, there's the common area. We walked down the hall where everyone would be, and I noticed it wasn't that crowded. I was curious about how many people were there, how many people were on staff. It looked like they could accommodate the people that they have. I didn't see anything that was of concern.
Easter
Cardinal Village was very homey and everybody seemed to like each other. The rooms were spacious and just average depending on which room you get. It did not smell. If I do not smell anything, then I go with it. How the staff interacts with the elderly is also what I look for. Everybody there was very nice. When we walked by and talked to them, they stopped, even though they were not on the tour with me, so I liked it. The food smelled good, but I did not get to see it. The menu looked very appealing, and they had a lot of activities.
Vienna VA
I am a friend or relative of a current/past resident
My Mother was a resident at Cardinal Village from April 2014 until January 2020 when she finally passed from Alzheimer's. My Dad became a resident in March 2019, and, sadly, we lost him in September of this year. During our many years of association with this facility, our family was extremely pleased with the care and nurturing given to our parents. The staff at Cardinal Village are amazing people - caring, gentle, supportive, responsive and very attuned to the residents' needs. They offer many enriching activities and encourage and expose all residents to engage, even if just as a spectator. The daily activity email update which frequently included pictures of our parents was truly a blessing once they had to close to visitors because of COVID and we couldn't visit. They were very open to scheduling FaceTime visits and were prompt in responding to calls during this challenging time. The facility was always clean and cheerful and the quality of the meals was excellent. This is a very well managed facility and the longevity of many of the staff a testament to its quality. Thank you for all you did for my parents!
Robert Salvas
I am a friend or relative of a current/past resident
My Mother was a resident for 11 months. I visited at least once a week on different days / times. I found Mom well cared for. CV was the 2nd Facility Mom had lived in and was a very good value. Food was good, the staff was patient and loving. Mom returned this love. She shared a nice size room and shower with her older sister. The Nurses kept me very informed. I found the staff to be engaging by discussing Headline events, playing catch, word games, van rides, and entertained by musicians. There are plenty of places to go out to eat and a local petting Zoo Mom loved to visit. Overall High Marks.
BK
I am a friend or relative of a current/past resident
My mother is in Cardinal Village, which is all memory care. I like that it's close to the hospital and to my house. If I addressed something, it is taken care of most of the time. I just had one incident with them where my mom's mattress protector got taken off and she had urinated in her bed, so I had to buy a new bed. She's in a semi-private room. She has her own room, but she shares a foyer and the bathroom with another resident, and they each have a door onto their own bedroom. They have a bus, and she goes out to eat sometimes with the other residents, take her to downtown, and have music and arts. They do a nice job with their amenities where they really engage with the residents, and they try to keep them busy. A majority of the staff is good. The meals and the activities are quite good.
reviewer
I am a friend or relative of a current/past resident
I placed mom in Cardinal Village. They were good, but they require one-on-one private care if the person is an extreme fall risk. If you cannot afford that you'll be asked to go to another facility.
Explore Nearby Care
Expand your provider search by geography and care type.
Services and Amenities of Cardinal Village in Fredericksburg, Virginia
Costs
Fee Structure Extra: Entry fee cost : $4000
About Cardinal Village in Fredericksburg, Virginia
At Cardinal Village, we're all about helping our residents live life to its fullest every single day! Our community provides the ideal solution for seniors with memory impairment, who need a helping hand in a safe, caring environment. Our services include 24-hour highly trained staff, three restaurant-style meals daily, heart-healthy snacks, daily hydration program, personal laundry service, housekeeping and linen service, stimulating activities, life enriching outings... and so much more! Our amenities include your choice of a private or companion studio, fully handicap accessible bathrooms in all studios, individually controlled thermostats, full service beauty and barber salon, well-appointed social areas, two outdoor courtyards and reflections therapy studio. We are uniquely designed to meet the needs of your loved one!
Frequently Asked Questions
Help seniors by writing a review

If you have firsthand experience with a community or home care agency, share your review to help others searching for senior living and care.
Request Pricing Information
By clicking "Get Costs", I am providing express written consent to receive calls including automated/pre-recorded calls and automated texts for which I may incur a cost, as well as emails from Caring and its partners. I understand I am not obligated to provide this consent to utilize Caring's service(s). I acknowledge I was able to review the Agreement to be Contacted, Terms of Use, and Privacy Policy. This site is protected by reCAPTCHA and the Google Privacy Policy and Terms of Service apply.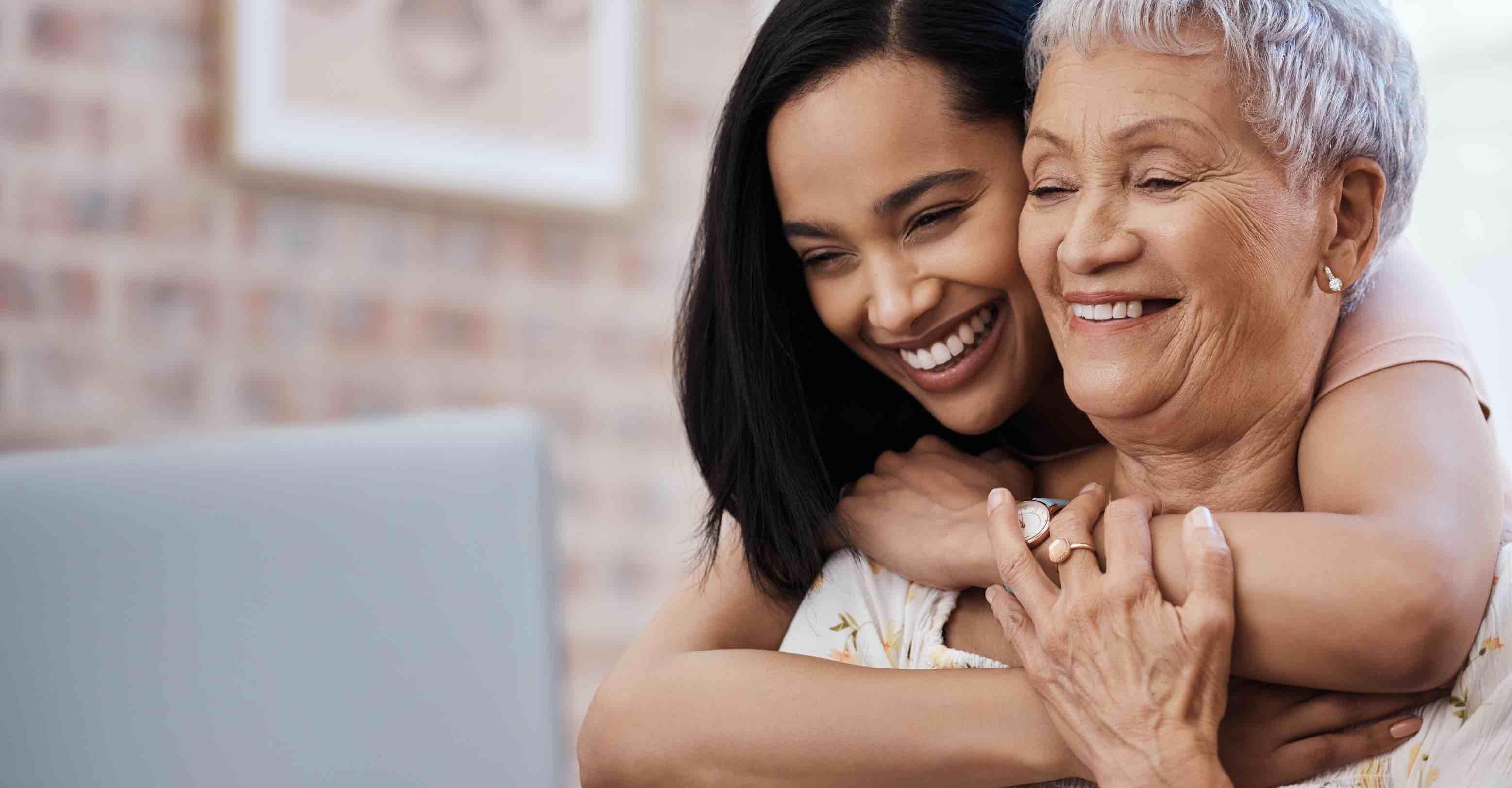 Compare costs, photos & reviews of senior living and care options near you.
Questions?
Call to speak to one of Caring's Family Advisors, or submit a request for more information here.
Didn't find what you were looking for?
Caring's Family Advisors can help answer your questions, schedule tours, and more.