Sommerset Neighborhood
Offers Assisted Living and Adult Day Care
1601 Southwest 119th Street, Oklahoma City, OK 73170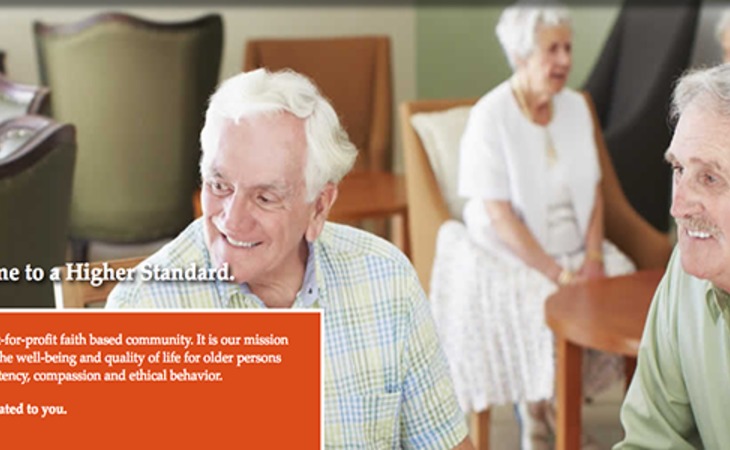 ---
Reviews of Sommerset Neighborhood
Assisted Living Reviews for Sommerset Neighborhood
August 16, 2019
I am a friend or relative of a current/past resident
The staff and nurses are such wonderful people. I am so happy how they treat my mother.
July 24, 2019
I am a friend or relative of a current/past resident
Sommerset Neighborhood looks adequate. The staff is doing their job and is helpful. The dining area is nice, and my mother-in-law loves the food. They've got activities every day. They have crafts, Bible study, and entertainers come in. She's busy all the time. It's an excellent facility, and we're very pleased with it.
Provider Response
Hello Sir, Thank you for the kind review, and thank you for selecting Sommerset as home for your mother-in-law and a previous loved one. Your mother-in-law is an absolute pleasure to know and I am thrilled that she is happy with us. I admire your commitment to her and to your previous loved one.
February 25, 2019
I am a friend or relative of a current/past resident
My mother called Somerset "home" for the last few years of her life. She felt safe and well-cared-for and loved her room, furnished with her own possesions, surrounded by things she loved. My siblings and I had confidence in the staff who met her needs each day and night, providing the care she needed when we were no longer able to meet her special needs. I was impressed with low staff turn-over, and appreciated the loving attention that each care-giver provided so that she was familiar with each one and knew them by name, claiming them as friends. Mom died a few weeks ago, and during her last days, the nursing staff was very helpful in seeing us through those final days, helping us secure excellent hospice care and watching over her til the end. I'm so glad we had this facility and the wonderful people who work there, from administrators and professional medical team, to kitchen and housekeeping providers. I can recommend Somerset with confidence to anyone facing the difficult decision to move a loved one to that next level of care.
Provider Response
It was an honor and privilege to know and care for your mother. She was a kind,sweet soul, and yes, our friend. I still miss her kind smile everyday. Even on days that she obviously didn't feel well, she would smile and wave. I thank you for allowing us to know and love her, and I thank you for trusting us with her care. You were engaged and committed to providing the best care possible for her and we could all see the love you had for your mother. I want to share with you that on MANY occasions she talked with me, and I'm certain others, about how important each of you were to her and how much she loved you. I am so proud of so many of our staff members who make a difference in our residents and their loved ones lives and will share this review with them. Please stop by to see us as often as you are able. Jessica
February 21, 2019
I am a friend or relative of a current/past resident
Our mother stayed here after living in independent for several years. We had received several recommendations from professionals saying it would be a good place for her to live. It was. The staff was consistent. Many, many of them had worked there for years. Some even 20 years. The staff was a working team. They all helped out doing each others job to provide the best care for the residents. They had true relationships and were kind and caring. Yes, they had music, art, and church activities but best aspect was the staff and their kind care for our mother at this time in her life.
Provider Response
Thank you for your generous review, and thank you for sharing your mother with us for a short time. She was such a kind, sweet, funny lady and it was a great pleasure for all of us to know and love her. I am so pleased that we were able to help your family during the sunset of your mother's life. It really takes a team, all hands on to provide the best that we possibly can. That team includes so many wonderful staff members, but it also includes a partnership with the resident's family. I could see the love and respect that each of you had for your mother, and you all were valuable team members. We will miss her, but always have fond, and many funny, memories of her time with us. Jessica
August 07, 2018
I am a friend or relative of a current/past resident
I have had 3 family members in Sommerset, my mom was the longest she was always treated with such dignity & they respected the residents. I would highly recommend the facility to anyone!! They were served hot meals , had activities & always had entertainment come in for the residents!! My mom always loved the singers . Rooms were excellent- you could decorate & make them feel like home. Prices were the best , I checked and searched for a good place for my family & the minute I walked into the facility I knew it was for my mom, dad and mother in law!!!
Provider Response
Ms. Dixon, Thank you for sharing your mother, father, and mother in-law with us over the years. We have so many care givers who work so hard everyday to love and care for our residents and it means so much to read your positive review. It truly does take an all hands on approach to care for our residents. Families must partner with facility staff to get the best outcomes. You were always engaged, supportive, and present. Please do stop by to visit as often as you can. Jessica
June 25, 2018
I am a friend or relative of a current/past resident
When I went to Sommerset with my daughter, we met with Connie. She made us feel so comfortable and answered all of our questions. I had known others who had been and others who are still residents there, so I knew of all the wonderful amenities available and I had peace. The room fit my husband's needs completely. Large, clean, refrig, microwave, kitchen sink, hugh walk-in shower with adjustable shower head, handicap bars, many cabinets throughout, cable, mini-blinds, able to decorate, however you want, to make it feel like home. Staff to do any repairs needed including cleaning and refilling my husband's bird and squirrel feeder. Rooms are cleaned, sheets changed and laundry done once a week. I love the fact that there are two rooms available that families can use for special gatherings with a reservation at no additional cost. Rooms to do puzzles or play games, library, gazebo with patio furniture so you can relax and visit, the facility is decorated for different seasons of the year. church services, different groups that come in to entertain, therapy dogs that come to visit, special recognition to our veterans, fresh popcorn once a week.To have peace of mind that I can text or call the head nurse Dee if I have any questions or concerns and she responds in a timely manner. She even came to see me the day of my heart surgery. She cares about the residents and their families. The entire staff, including Linda, Jessica, Cheryl, Mike, Ashley, Frances, Janice, George, the kitchen staff, everyone are remarkable. I couldn't ask for a better facility.
Provider Response
Mrs. Philpott, Thank you for your generous review! I want to personally thank you for trusting us to care for your husband. We are so fortunate to have so many dedicated care-givers and directors that go above and beyond for our residents. We are also fortunate to have so many family members such as you to support our residents, and our efforts to care for them.
May 15, 2018
I am a friend or relative of a current/past resident
Our mother was suffering from memory loss and Sommerset was highly recommended by a friend whose mother-in-law had lived there. We set up tour and liked what we saw. After an evaluation we moved her into the memory care unit. Her room was large enough for all her needs, bed, couch,dresser and tv. The unit was very clean and beautifully decorated. They had in house laundry, a nice gathering room with areas for dining or tv watching or visiting with family. There is also a storm shelter. There were 3 meals a day and they were very good. The residents were well taken care of and kept clean. They have in house pharmacy which saved us so much time. Special attention to birthdays, holidays with family events planned for many occasions like Thanksgiving, Christmas etc. Thank you Evonne and others that worked so hard to make those events happen. There are church services on Sunday for any that want to attend. There was always plenty of caregivers there, they were kind and attentive. Many have been there for years. They have daily activities planned, there is a beauty shop and a store. We got to attend a monthly class on dementia which helped us to understand more about our Moms Alzheimers condition, put on by the staff, with guest speakers. That opened our eyes to her condition and was so helpful. We grew to love and be loved by so many that works here. We were welcome to come as often as we wanted and to participate in all events. We appreciate those in memory care and thank you for all you did for mom.
December 20, 2017
I am a friend or relative of a current/past resident
I don't do many reviews or postings on line, but its that time of year when you are grateful for those that care for loved ones. I reviewed Sommerset over a year ago, and my Aunt is still a current resident. I just wanted to share again and say Thank You to the staff and management. Thank you Felita, Director of Housekeeping what a Great and caring staff you have. You don't just make sure the rooms are nice and clean, but you interact and care about the residents. The Thanksgiving Dinner was Great, the Christmas Party very nice, and all the lights and decorations. Thank you for making Sommerset a second Home for those that can't quite remember there first. Pattye
July 26, 2017
I am a friend or relative of a current/past resident
My mother entered Sommerset March 2017. Due to her declining health she was placed in Progressive care. It was very comforting to know she had care 24 hours a day. Since her health has greatly improved with the care she has received, and physical therapy, she will be moving to the Assisted Living at Sommerset. The staff has always friendly and caring, not only to the residents, but also to the family members. The facility was renovated about 2 years ago and is not only beautiful but very clean in all phases of the community. From your visit with Connie F, Community Relations, you will know this is the right place for your loved one, and yourself.
June 18, 2016
I am a friend or relative of a resident
We placed my mother at Sommerset Assisted Living Residence. The people are very friendly, and the place is very clean. We chose it because the location and pricing were right. They provide the prescription service, weekly laundry, clean-up care, and three square meals in a very nice dining room. They have some entertainment come in and therapy pretty much every day.
June 10, 2016
I visited this facility
Sommerset was rebuilding and redoing the residence, so it's a little messed up. They're under new management. The rooms were of the same design as the other communities. The residents were really good and said it was really a good place to stay. They have safe rooms, which was a good thing. The staff tried to answer all of our questions, and a lot of them were long-term employees, like 16 years.
January 26, 2016
I am a friend or relative of a resident
My mother has been at Sommerset Neighborhood for 3 months. It seemed like a less clinical environment, more homey, and they weren't part of a huge chain. I saw more residents out in small groups doing stuff there. They had a nice dining area that was open, and people were there doing things; talking and moving around so it looked ,and felt comfortable to me. They have 2 stages of assisted living, then they have a third stage which is halfway between assisted living, and a nursing home. They also have a memory impairment unit. Sommerset has been there for 25 or 30 years, and the staff is very consistent. They've been there for a long time;15 to 20 years for housekeeping, and 20 years for the coordinator. I talked to one lady in the parking lot. Her husband's mother had been there for 3 or 4 years, and then she put her mother there. Everybody I talked to was very happy. The other thing I liked about the Sommerset is they have in-place tornado shelters so they have above-ground concrete vaults. Almost no places have that. What I also like is there is a registered nurse who owns it. I did like the local ownership. They just recently sold it to a chain which is headquartered in Albuquerque. The people who work there run it.
July 20, 2014
I visited this facility
Sommerset was the one that we were thinking about putting our mom in. The staff was great. They gave us a tour, and the lady was very nice. We came in there unannounced, we just kind of dropped in, and the receptionist was very nice. She gave us a tour, and we saw one room, which was very nice. I was very impressed with the size of the room, with the bathroom, and the closet. I don't think my mother would feel claustrophobic in any kind of way, and it would feel like her own little apartment. There was room for a bed, for a sofa, and anything that she could put in there. They had a little kitchenette with a refrigerator and a microwave. Everything was spotless. We were there at dinnertime and they had a variety of foods for the residents to choose from. They had a garden area for the residents to visit and sit outside in. The doors were all secured.
May 18, 2012
I visited this facility
I thought that the staff there where always in good spirits with the residents there even if they themselves were having some personal issues going on at the time. For example I over heard one of the staff members talking to another staff member about a situation that they were dealing with outside there work, no residents were around, and the way they conducted themselves around the residents was very professional. I've been to other homes where the staff will talk on their cell phones and to other staff in front of residents instead of paying attention to the residents or let what's going on in their personal life affect their attitude and behavior toward the residents and I don't think that's right. At Sommerset I didn't experience that. The staff was very kind and gave the residents the time and attention they deserved and needed. They weren't understaffed either which makes a big difference. The residents themslves also appeared happy and in good spirits themselves which to me is a refection on how they're beening taken care of at a facility. I also didn't see anyone complaining to a staff member or about a staff member, they would either be requesting or discussing a matter, calmly.
See all Assisted Living reviews (14)
See fewer reviews
---
Services and Amenities of Sommerset Neighborhood
Costs
All Inclusive Rent
Rent Plus Care Fees
Assisted Living Starting At:

$2739/month
Room and housing options
1-bedroom apartments
Companion Suites:

We Do Offer Companion Suites

Studio Apartments
Dining options
Dining Room Shared Meals
Room Service For Meals
Cleaning services
Laundry For Linens
Housekeeping
Laundry For Clothing
Health services
Skilled Nursing
Medication Management
Nurse On Staff:

Yes
General
Resident Capacity:

126

Pets:

Small Pets Allowed
Licenses
State Licenses:

AL 1402-1402
---
About Sommerset Neighborhood
Around the clock, seven days a week, residents of Sommerset Assisted Living & Memory Care residences have access to the individualized attention they need in their daily lives, provided by Oklahoma City's finest licensed and certified nursing staff.
with their own private suites and the freedom to make their own decisions, they exercise a degree of control over their lives not afforded by conventional nursing home care in the Oklahoma City metro area, including Moore, Mustang and Norman.
From each of the Sommerset Neighborhood apartments, courtyards are accessible for each Care Level. In the Memory Care area, the outdoor courtyard is secured and alarmed.
Our Suites Feature:
24 hour Emergency Response System which signals staff immediately
Smoke Detectors and Fire Sprinkler System
Wall to Wall carpeting and decorator window coverings
Pre-wired for telephone
Ample closet space
Step-in Showers with safety grab bars
Individually controlled heating and air conditioning
Safe Room / Storm Shelter
What Makes Us Special
We are a not-for-profit faith based community. It is our mission to enhance the well-being and quality of life for older persons with competency, compassion and ethical behavior.
---
Map of Sommerset Neighborhood
---
Senior Living Communities near Cleveland County, OK
Other Senior Care in Oklahoma City, OK
Sommerset Neighborhood

1601 Southwest 119th Street, Oklahoma City, OK 73170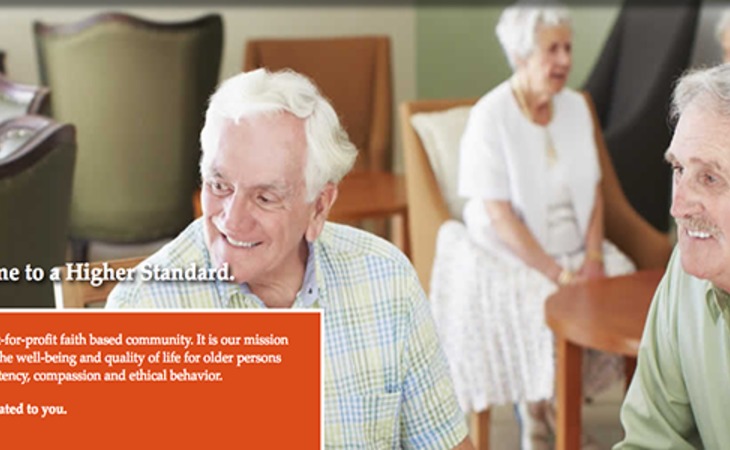 Get Costs