Autumn Woods Health Campus
Offers Nursing Homes
2911 GREEN VALLEY RD, New Albany, IN 47150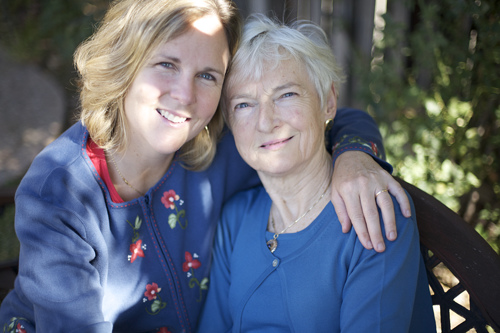 Reviews of Autumn Woods Health Campus
Nursing Home Reviews for Autumn Woods Health Campus
January 31, 2018
I am a friend or relative of a current/past resident
Great care was provided to my grandmother. The staff was very loving and caring.
January 31, 2018
Other
Excellent caregivers there! I know one personally. She is a sweet Christian lady that not only does her job well but loves these people with all of her heart! She loves them so much that she invites me to everything they have there to entertain the residents. I'd stay there myself if ever needed!
January 31, 2018
Other
This Facility will ALWAYS be my FIRST choice for care! Every employee treats the residents as their Own Family, the facility and grounds are kept Clean and Beautiful, the Activities Staff are the BEST around, and the food is Top Notch
January 31, 2018
I am a friend or relative of a current/past resident
Wonderful facility!!! The staff were amazing and always there when we needed them. The food was excellent and the services was great. The staff always had a smile on their face to greet us.
January 25, 2018
I am a friend or relative of a current/past resident
We had our mom in three other facilities before moving her to Autumn Woods. The difference was amazing. Autumn Woods in clean and well managed. Staff turnover is low and you are truly treated as family. The managers are responsive and the staff members are well-trained, caring and compassionate. This facility also worked amazingly well with Hospice.
January 24, 2018
I am a friend or relative of a current/past resident
My father was a resident at Autumn Woods. He received excellent care and loved everyone there. Everyone treated him with love and compassion. It was a difficult time for all of us, but knowing that Dad was in good hands made it all much easier. Dad loved the food and always said "they've got some great cooks here!" We couldn't have asked for a better place for Dad to be.
January 15, 2018
I am a friend or relative of a current/past resident
I have met so many caring people and such wonderful families these past few years where I have volunteered.Anyone who walks through the doors is wowed by the cleanliness, friendliness and the over-all awesome care to their loved ones! I highly recommend this facility to my loved ones who may need care.
January 06, 2017
I am a friend or relative of a current/past resident
I love Autumn Woods Health Campus! It is a caring, loving , and clean facility! They provide many fun activities for everyone!
October 12, 2016
I am a friend or relative of a current/past resident
Recently visited there. The staff was very rude to me when I arrived. One says to me very rudely (like I was bothering them."can we help you" I asked them for room number and she said down the hall and room number ___ when I got there, wrong room.
September 19, 2016
I am a friend or relative of a resident
I have been told that AW is one of the better facilities in the area. If true, I would hate to see worse. My mother is in the memory care unit of AW and is often ignored/neglected. Her diaper is not changed often enough which causes her to get UTIs. The doctor, who is assigned to AW, relies more on poor communications from staff rather than actually examining Mother in person. The staff is rude, insolent, and most too busy chatting with one another or going on a smoke/food break to pay attention to the residents. I have heard alarms going off or residents calling for help, and the staff ignores them!!! Promises are made to improve the care, but the facility appears to be under-staffed and reluctant to fire anyone for poor work habits. The facility is more concerned with showing off for visitors or when they are inspected, but the day-to-day care is hit or miss at best. They just don't seem to care!!!
April 20, 2015
I visited this facility
Autumn Woods Health Campus was excellent, and it was very friendly. The downside there was I was trying to get my parents together, and they could not house them in the same room. My stepfather was having a lot of dementia, and the only way they would take them both is that he would be in the dementia ward and she would be in the skilled nursing. Cleanliness and beauty wise, that was probably the prettiest place I looked at, but they could not get them together. Everyone was watched, and everyone was called by their first name. It was really my favorite; it's just they could not meet our needs with my stepfather.
August 17, 2013
I am a friend or relative of resident
my mother was a resident at Autumn Woods for 8 months in their Memory Care unit. I was not happy with the care she received there and don't believe the staff or doctors have any specialty with this population. Mt mother actually deteriorated while in their care and had frequent urinary tract infections due to lack of cleanliness and attentiveness of staff. For the most part the nurses were rude, although a few caretakers were compassionate and kind to her. Her diamond wedding ring was stolen while there. I reported this to three administrative staff who expressed very little concern and refused to report it to police. I think they knew theft was a problem but didn't want it on their records. My mother is now in another facility that specializes in dementia care and has improved since leaving AW. Overall, a very bad and costly mistake to leave her there as long as we did.
November 04, 2012
I am a friend or relative of resident
I am sure this review will never show up - that's why there are no good reiviews on here. ABOSOLUTELY THE WORST FACILITY EVER - DIRTY, MEAN STAFF lack of professionalism and Emdication admin is seriously erroneous. Unbelievable this facility could even be in business!!!!! Residents are left in dirty diapers, ignored and the Nurses are very rude and unhelpful.
See all Nursing Home reviews (13)
See fewer reviews
---
About Autumn Woods Health Campus
Autumn Woods Health Campus is a senior living provider in New Albany, Indiana that offers residents Nursing Homes. Contact Autumn Woods Health Campus for more details on services and rates.
---
Map of Autumn Woods Health Campus
---