Homewatch CareGivers Serving Columbus and Central Ohio
Offers Home Care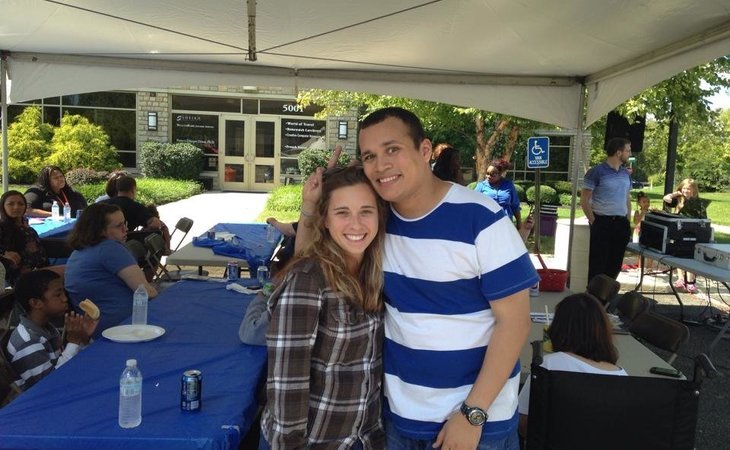 ---
Reviews of Homewatch CareGivers Serving Columbus and Central Ohio
Home Care Reviews for Homewatch CareGivers Serving Columbus and Central Ohio
February 22, 2018
I am a current client of this provider
Splendid! Compassionate! Loving! May God bless each and every one at Homewatch. Truley a wonderful organization
January 22, 2018
I am a current client of this provider
Very happy and pleased with the job Homewatch has done with my sister. They are always there when she needs them. Not sure how their aides show up consistently, but for my sisters sake Im certainly glad they do!
September 24, 2017
I am a current client of this provider
Yes! Homewatch does an amazing Job. Love the staff. Been working with them for over a year now and would trust them with anything.
September 17, 2017
I am a current client of this provider
Finding a good home health care company isnt easy. I know because Ive been through 4 companies before finding Homewatch. The other providers proved to be unreliable and only provided sporadic care, Homewatch is the fist agency Ive used that has done exactly what they have promised.
July 17, 2017
I am a current client of this provider
Very happy with Homewatch's services
March 24, 2017
I am a current client of this provider
Highly recomended! Professional and courteous nurse aides, easy to work with office staff, and all around friendly folks. Definitely one of the better home health care companies out there.
November 28, 2016
I am a current client of this provider
I hired the Homewatch staff a few months ago to help care for my ailing sister. She is 81 and has COPD and dementia and needs help, so I called Homewatch. I couldn't be more pleased with their services! They have done everything they promised and have gone above and beyond on more than one occasion. Freddy is a supervisor there and she is great with my sister and the nurse aides.
August 09, 2016
I am a current client of this provider
I've been very happy with Homewatches' services thus far. We are utilizing one of their aides for my mom. My mom is physically fit, but she has dementia and is unable to live on her own. As a result, my wife and I hired Homewatch to help sit for her, and they have done an outstanding job. They cook for her, keep her house tidy, and take her out in the neighborhood. Their aides have been both professional and caring, and I have been most pleased with all of them to this point. I would recommend Homewatches' services without hesitation.
April 16, 2016
I am a current client of this provider
Based on my experience, Homewatch is a professions, well-run organization. They have been sending nurse aides to my sisters for quite some time now, and they do an outstanding job. We have used other companies in the past, but Homewatch is clearly head and shoulders above the others. I have no qualms about recommending them whatsoever.
April 15, 2016
I am a current client of this provider
I just hired Home Watch a few weeks ago to help care for my mom, and I couldn't be more pleased. At first I was hesitant because I didnt think my mom would be open to the idea of having someone help her in her house, but she eventually came around. Home Watch has sent two nurse aides to watch my mom, and they have both been great. They are professional, on time, and seem to really care. One of them (I think her name is "Astor") has even gone above and beyond. what we expected of her. She stopped by the store to pick up some food for my mom's fridge without being asked! Really, I could not be happier with an agency and would give Home Watch my full recommendation.
February 06, 2016
I am a current client of this provider
I think I finally found a good fit for my mom with Homewatch. My mom can be a handful, and the aides that have worked with my mom have all been true angels. I really dont know how they do it. Cheers to you all. There's a special place in heaven for you who spend their lives taking care of seniors. Thank you and God bless.
May 05, 2015
I am a current client of this provider
I interviewed Homewatch to help with my mom and chose them over three other companies. They started working with my mom last week, and so far they appear to be doing an excellent job. They were a little pricier than some other agencies, but they tell me they are worth it, so we'll wait and see. So far so good though.
February 24, 2015
I interviewed this provider
We are in the process of interviewing providers, and I have to say how impressed I was with Home Watch. Mike came to my house to visit me and learn about what my moms needs are. What impressed me most was the fact that he actually listened to me and what my mom needs as opposed to trying to tell me what she wants. I have interviewed other providers who try and sell me their services I don't really want or need; Mike on the other hand, did nothing of the sort. He simply listened to me and provided answers and solutions. I have one more provider I have to interview today, but I am reasonably certain I will be hiring Home Watch to care for my ailing mother.
January 15, 2015
I am a current client of this provider
Their care givers help care for my aunt in Columbus Ohio and do a wonderful job. The office is always keeping in contact with my mom letting us know what's going on. Their care givers really seem to know what they're doing. Tamara comes almost every day and does all kinds of things for my aunt. She even helps her take a shower and cleaned out the garage for her. Tamara is also very patient with my aunt. She helps her a lot with her dementia I think too. Over all, I would definitely recommend Home Watch if you need help taking care of a senior family member. Joann.
September 15, 2014
I am a current client of this provider
Bravo Homewatch! I cant tell you all how much I appreciate what you have done for my mom. If it weren't for the services you provide, she would almost certainly be in a nursing home. Your staff and care givers have done an outstanding job working with my mother, and she has taken a real liking to Carlissa. The two of them are now like two peas in a pod. Your staff has been courteous, helpful, and professional; this has been a HUGE help considering I live nearly 500 miles from Columbus and cant check in on my mom. You all have been a blessing. Thank you.
June 24, 2014
I am a current client of this provider
Homewatch is the best caregiving company hands down. I hired two other companies (who shall remain nameless) to take care of my mom who is 89 and has dementia. There caregivers were unreliable and unprofessional. Homewatch on the other hand has had OUTSTANDING caregivers who almost never miss their shift and are properly trained. My mom is not the easiet person to get along with, so I know working with her can be a challenge. However Homewatchs caregivers have done a wonderful job with her and have become more like her friends than employees.
January 29, 2014
I am a current client of this provider
Homewatch CareGivers came over and talked with us and worked out a plan. The home aide they gave me has a very good attitude and work ethic. She's very nice and comfortbale to be with. She gives mom a bath and washes her hair. She's able to talk my mom into getting cleaned up and stuff even when she's not in the mood.
January 18, 2014
I am a past client of this provider
My parents had Homewatchs services for over a year and were very happy with them. They sent a car giver to their house 4 days a week to help them cook, clean, and bathe, and they drove them anywhere they wanted to go. All the aides they sent were professional and extremely helpful. Michelle in the office was our program specialist and she did a fantastic job too. She was always helpful and even arranged for my parents to have their bathroom redone to make it more accessible. I was very pleased with Homewatchs services and would highly recommend them.
May 24, 2012
I am a current client of this provider
I am 89 years old, and Homewatch has been my provider for over 5 years. As a Veteran's spouse, I am eligible for home care benefits, and I chose Homewatch to provide me with a caregiver. I have had a few caregivers throughout the years, and every single one of them has been outstanding. Without my caregivers, I would not have been able to do so many of the things I need and want to do on a daily basis. They have helped me with simple tasks such as cleaning the kitchen to more complex tasks such as assisting me with my medications. Thank you, Homewatch, for all you have done for me.
December 13, 2011
I am a current client of this provider
I have a caretaker from Homewatch take care of my dad who has really bad dementia and cant get around very well. She just started working with him a couple weeks ago, and he is doing a lot better already. The caretaker comes a few times a week to help him cook and clean, and she also gives him someone to talk to since he gets bored and lonely. Carrie (I think thats the caretaker's name) is a wonderful person and my family and my dad are lucky to have her and Homewatch.
October 20, 2011
I am a current client of this provider
Homewatch takes care of my mom, and there caretakers come 3 times per week. All of them have been excellent, reliable, and very professional. I live far from my mom and cant take care of her, so Homewatch helps her out a lot. They take her places, remind her to take her medications, and even clean her apartment.
See all Home Care reviews (21)
See fewer reviews
---
About Homewatch CareGivers Serving Columbus and Central Ohio
Homewatch CareGivers is central Ohio's premier home care provider. We provide services to allow people to be able to stay safe and independent in their own homes. Homewatch CareGivers has been in business since 1980 and is one of Columbus' most well-known and well-respected home care agencies. We have won a number of awards and are A+ rated with the Better Business Bureau. We are also fully certified with the state of Ohio as well as Franklin, Delaware, Licking, Union, Fairfield, and other central Ohio counties.
---
Services and Amenities of Homewatch CareGivers Serving Columbus and Central Ohio
Rates
Overnight Rate:

$23/Hour

Hourly Rate:

$23/Hour

Live In Rate:

$20/Hour
Range of services
Companion Care
Personal Care Assistants
In Home Health
Types of care
Transportation:

Yes

Doctor Visit Companionship
Light Housekeeping
Transfer Assistance
Dressing And Grooming
Bathing And Toileting
Exercise
Finances Bookkeeping
Home Maintenance
Walking Wheelchair Assistance
Memory Care
Companionship
Meal Preparation
Errand And Grocery Assistance
Travel
Travel Details:

Staff Will Travel 15 30 Miles To Provide Care
Screening
In Person Interviews
Reference Checks
Driving Record Check
Residency Confirmation
Background Checks
Drug Screening
Sex Offender Check
Training Areas
Patient Transfers
Stress Management
Family Communication
Transition Issues
Memory Care Training
Ethics
Validation Techniques
Payment options
Insurance
Credit Card
Check
Payment Options Extra:

Dd Waivers
Payment details
Payroll Provided For Caregivers
---