Optimal Senior Care Solutions
Photos of Optimal Senior Care Solutions
Request Pricing
By clicking "Get Costs", I am providing express written consent to receive calls including automated/pre-recorded calls and automated texts for which I may incur a cost, as well as emails from Caring and its partners. I understand I am not obligated to provide this consent to utilize Caring's service(s). I acknowledge I was able to review the Agreement to be Contacted, Terms of Use, and Privacy Policy. This site is protected by reCAPTCHA and the Google Privacy Policy and Terms of Service apply.
Reviews of Optimal Senior Care Solutions in Newport Beach, California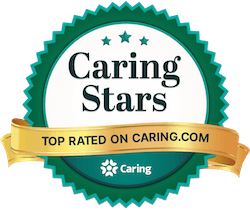 MTavi
I am a past client of this provider
Optimal truly lives up to it's name. From the personal attention they gave us selecting a caregiver for my dad, to interactions with the supervisor Sheree and the company president Dan, to the day-to-day caregiving activities, they are top-notch. They really CARE about their clients. Before we started, they let us meet and select David, the potential primary caregiver, AND Dan, the company president, which not all companies will do. David was the consumate expert in senior caregiving, helping with daily activities such as bathing, dressing, and exercising, as well as keeping my dad's mind engaged with all kinds of interesting conversation. He was always on time, pleasant, energetic, and even learned to deal with my dad's sometimes-difficult wife diplomatically. As an added bonus, he put us in touch with a local hearing aid business that was way less expensive than the one we had been using. Sheree always let me know if any changes to the times or activities were necessary so I could approve or not. When David was not available, Optimal provided another caregiver who was just as caring and helpful; Sheree even covered herself when no one was available (a rare situation by the way). When we were trying to decide about keeping my dad at home with a higher level of care or moving him to a to a senior care facility, Dan and Sheree met with me and laid out the pros and cons and expenses clearly and in an unbiased way. On top of all of this, even though my dad moved to a senior facility with its own caregiving staff, David, Dan, and Sheree have continued to inquire about his well-being!
AL B.
I am a past client of this provider
Optimal Senior care was always there for my family. They were able to make multiple changes and went above and beyond for care
Mark T
I am a current client of this provider
Optimal is providing afternoon in-home care and assistance for my 91-year-old father and his 90-year-old wife. I interviewed a private caregiver (through an registry) as well as another caregiver company and decided on Optimal because they were willing to let us interview their proposed caregiver before we hired him. The other company that employs caregivers did not give me that option. We also asked to talk with the CEO of the company, and he very willingly came to my father's house and spent an hour with us. The caregiver is excellent, very energetic, diplomatic, and very focused on the welfare of my dad and his wife, He is willing to help out in just about any way. He is also a great conversationalist. This is just as important as all the physical and transportation assistance he is providing.
CatherineSH
I am a past client of this provider
Optimal Senior Care provided in home care for my husband while he was on hospice. The care provided by Dan and our wonderful caregiver Rudy, allowed my husband to be at home to the end. Dan and Rudy were loving, caring, respectful and kind throughout. Rudy was professional and went above and beyond to make special meals he knew my husband liked. He treated my husband like a loved family member. It was a blessing for us to have them.
Pauline Banducci
I am a current client of this provider
My mother lives in California, I live in Massachusetts. Living so far away has made it difficult for me personally, to provide the kind of care I want for my mother. Dan, Teri, and the entire team provide my mother with sensitive, kind, and intelligent supports. Dan assisted in securing payments from the long term care insurance, who now pay for most of my mother's caregiver expenses. Dan recommended an excellent geriatric care manager, and a geriatric mental health therapist who both help my mother work through her grief at the changes in her life. Her diagnosis of Vascular Dementia and Alzheimer's is difficult for her; consequently she reacts to having caregivers in her home. The wonderful women, Optimal Senior Care Solutions have sent, are thoughtful, patient, caring women who value my mother's boundaries and understand the various moods my mother experiences. I am relieved to have interviewed Dan and Teri in person and chosen them (out of 6 organizations in California) to be the supports for my mother. I am so very grateful to have them in my life.
stevelinn
I am a current client of this provider
When I first started looking for a caregiver organization to take my mother out weekly for errands, etc., I recognized there were quite a few such entities. I feel quite fortunate to have found OSCS, and was encouraged by the initial conversation I had with the owner, Dan, He expressed thorough knowledge and compassion for my mother's situation, having had personal experience with family who also manifested physical and mental difficulties as they grew older. His caregiver coordinator, Teri, is the spark that makes this engine run...remarkably efficient but simultaneously affable; always responsive and dedicated to making sure everything is taken care of. Several times she even made field visits to my Mom's community to personally introduce new caregivers to ease the transition or possible confusion. She also makes herself readily available via phone or email, to deal with any concerns. You will feel confident in leaving your loved ones in the hands of these people, and I heartily recommend them!
Jon K
I am a past client of this provider
It's my pleasure to share my family's experience with Optimal Senior Care. My dad had a challenging brain disorder and required increasing levels of home care through the last year of his life. Dan and his team were exceptional. For us, the hardest and most important element of care was finding the right fit between the caregiver and my dad – the interpersonal skills required to be in a family home during a challenging situation are incredibly valuable. Getting this element wrong makes things difficult for everyone involved. Getting it right enabled my dad and our family to focus on what truly mattered to us. Dan's attention to detail and flexibility in finding the right person and his help to maintain the working relationship for a year made all the difference. The caregiver (the most important part of the team) was able to build trust with my dad and our family, tend to some of the hardest care tasks, and was with us right up through hospice and my dad's death. We will always be grateful for the service of this caregiver who we came to think of as a part of our family. I can recommend the team at Optimal Senior Care Solutions without reservation.
Judy Stewart
I am a past client of this provider
5 stars is simply not enough for this incredible organization. Our mom was knocked down by a dog on April 1st of 2014 and required hip surgery. After spending approx 2 months in hospital and rehab, we brought her home under the watchful care of Optimal Sr Care. We interviewed several agencies and from the moment we met Dan, the President, we knew this was the one. Dan and staff have totally exceeded our expectations, gone the extra distance numerous times and have been super responsive in solving issues and concerns as our mom's health deteriorated. Because my sister and I lived an hour or more from our mom, we have not had to worry about her care and this has been a huge burden taken from us. The caregivers provided to us have been compassionate and efficient in their jobs. We highly recommend this first class company.
J-RSM
I am a past client of this provider
Following a hip replacement surgery, I had the opportunity to engage Optimal Senior Care Solutions. Initially I had 24-hour care after returning from the hospital, and then reduced to 4 hours per day until I developed some confidence. The quality of the caretakers was professional, well managed, and exceeded my expectations. I would not hesitate to engage with Optimal should a similar situation arise.
Mary Pat A
I am a past client of this provider
I was very pleased with the care I received. I had two different caretakers and both saw professionally to my needs.
Alice Garland
I am a past client of this provider
We found Optimal Senior Care very professional to deal with. Dan brought the caregiver to meet my mom before she was to start work so that we knew they would be a good match. The caregiver was experienced and very sweet. My mom enjoyed her very much. I would definitely use them again if need be. They were where they said they would be when they promised and provided top care and expertise.
Bell3
I am a current client of this provider
We are very pleased with our experience with health in our home from Optimal Senior Care. Our girl helps us with our cooking. She is superior. She has fabulous ideas and suggestions. We love her cooking and we couldn't get along without her.
LW2014
I am a past client of this provider
I cannot say enough good things about Dan and the team at Optimal Senior Care Solutions (OSCS). First and foremost, they are truly and honestly caring people. Prior to hiring OSCS, Dan came to meet my parents, explain what they do, and gave us a great deal of helpful information. It was obvious to me that OSCS wanted what was best for my parents, even if it required us to select another provider (with different skills sets) to meet their needs. (If this isn't the true definition of selflessness, I'm not sure what is.) Having said all that, it soon became clear that the abilities of OSCS nicely matched up with our needs -- and we hired OSCS for an extended period. It was money well spent and my parents were treated like family. That isn't just some cliché... the team honestly treated my parents as if they were family (which included being firm [but polite] when, for example, my father refused to use his doctor prescribed walker). I'm certain their expert skills not only helped my parents get better, but prevented them from falling and hurting themselves. And while my parents are doing better (and currently do not require the help of OSCS) Dan has reached out to me by phone and e-mail to see how they're doing -- as well as provided me with various advice and information as it relates to how I might best help my parents with certain issues as they age.
Agnes4
I am a past client of this provider
They provided a very good service. The girls were very efficient. I had nothing to complain about.
Sue39
I am a current client of this provider
I just want to thank you so much for being such a help to my Mom and sister! I talked to Mom after Jennifer left today and she was happy and said she really likes Jennifer - they got along really well! They didn't go anywhere, but they talked for a little while and Jennifer helped take her trash out and walk Rico. Jennifer helped Mom with planting some plants and herbs and had a lot of questions about the herbs which Mom loved answering. I said I think she could learn a lot from you and she said yes... Jennifer didn't know what to do with dill and Mom told her it's great on Salmon and Jennifer said she loves Salmon. Mom mentioned getting some Salmon so Jennifer could taste it and I suggested she do a light late lunch and she sounded excited about that. And said she would invite her friend, who thinks Mom makes the best Salmon, to join them. I think they might be good for each other! Mom did say she wasn't sure what she could have Jennifer do tomorrow and I asked about house cleaning because Jennifer said she loved to clean and Mom said the house is in good shape right now, so I suggested laundry and she said she might have some of that. She said they might go grocery shopping but she wasn't sure what else. Maybe it's good for them to talk and get more acquainted for a little while. Anyway, I'm so happy to hear her happy about this! And Lin will be too. What a relief! Mom also said that she really likes you too - thank you for everything! I'm so glad Betty gave me your number and I hope we haven't been too time-consuming for you. I can see why you and your company have such a great reputation and are among the best of the best. A lot of gratitude from me and Lin!! You will get great recommendations from my family!
Explore Nearby Care
Expand your provider search by geography and care type.
Services and Amenities of Optimal Senior Care Solutions in Newport Beach, California
Types of care
Doctor Visit Companionship
About Optimal Senior Care Solutions in Newport Beach, California
Optimal Senior Care Solutions is state licensed through the Dept. of Social Services. We are a hands-on family owned and operated agency which means you and your loved one will receive the highest level of personal service and attention from the owners.
Providing the best in home care assistance experience for our clients starts with developing an in depth understanding of the client's needs and matching the client with the most compatible and best trained caregivers. And having a management team and system in place that assures we deliver on the commitments we make. Our
FREE
in-home assessment includes a comprehensive look at the level and scope of care required. We also conduct a Fall Risk Home Safety Inspection to identify any potential hazards in the home. We hire only the
BEST
caregivers. It's what sets us apart. Our caregivers all are employees of Optimal Senior Care Solutions and must have at least 1 year of home care experience. They are all registered
HCAs
(Home Care Aides) with the State of California Department of Social Services. This includes a background check through the FBI & DOJ databases. They must complete an orientation training and annual training in order to remain active. We also provide additional training for Dementia care. Many of our caregivers have additional credentials including CNA (certified nurse assistant) & HHA (home health aide). We are also bonded and insured for liability and as the employer we pay all the payroll taxes and cover our employees with Worker's Compensation insurance. For clients with Long Term Care Insurance, we will handle all the paperwork required for reimbursement and will bill the insurance company's direct if so desired.
Help seniors by writing a review

If you have firsthand experience with a community or home care agency, share your review to help others searching for senior living and care.
Request Pricing Information
By clicking "Get Costs", I am providing express written consent to receive calls including automated/pre-recorded calls and automated texts for which I may incur a cost, as well as emails from Caring and its partners. I understand I am not obligated to provide this consent to utilize Caring's service(s). I acknowledge I was able to review the Agreement to be Contacted, Terms of Use, and Privacy Policy. This site is protected by reCAPTCHA and the Google Privacy Policy and Terms of Service apply.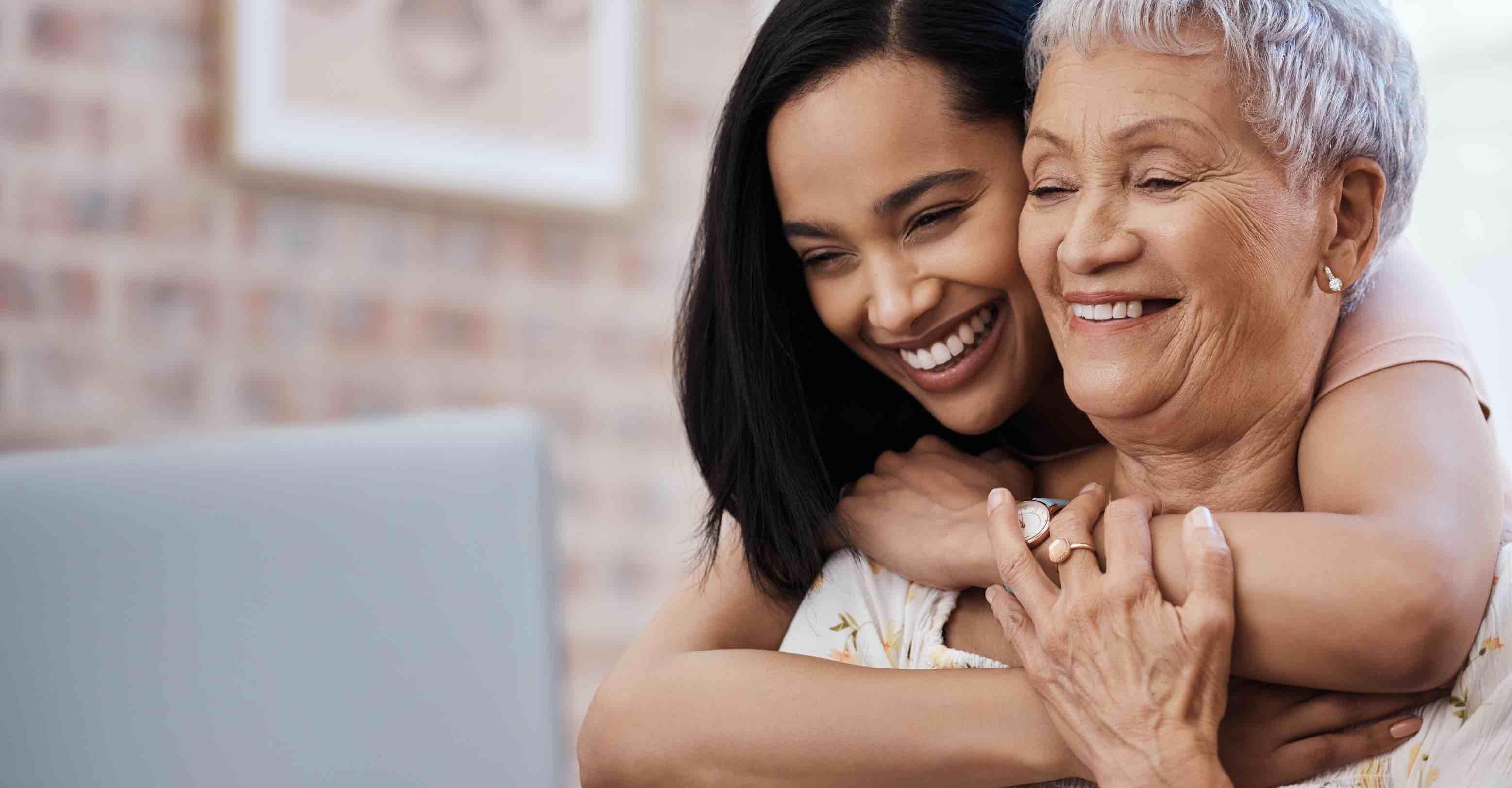 Compare costs, photos & reviews of senior living and care options near you.
Questions?
Call to speak to one of Caring's Family Advisors, or submit a request for more information here.
Didn't find what you were looking for?
Caring's Family Advisors can help answer your questions, schedule tours, and more.