Photos of Bel Aire Senior Living
Request Pricing
By clicking "Get Costs", I am providing express written consent to receive calls including automated/pre-recorded calls and automated texts for which I may incur a cost, as well as emails from Caring and its partners. I understand I am not obligated to provide this consent to utilize Caring's service(s). I acknowledge I was able to review the Agreement to be Contacted, Terms of Use, and Privacy Policy. This site is protected by reCAPTCHA and the Google Privacy Policy and Terms of Service apply.
Reviews of Bel Aire Senior Living in American Fork, Utah
4.0

4.6

5.0

3.0

4.5
Kenneth
I toured Bel Aire Senior Living. I felt that the staff was underprepared and not certified. They were pleasant enough, but I felt as if they were a bit guarded about giving out details. The bedrooms were very small, and they had no private baths. The common area was quite small as well. They had a courtyard that was open to the patients during the spring and summer months, and that was nice. It's quite a bit older than other facilities, and it lacked a little bit on the cleanliness side. For activities, I noticed that the aides were braiding hair and doing nail care and that kind of thing. I didn't see anyone playing games. I mostly saw residents watching television. It was our first option for Mom because of the value of the services offered, but they wouldn't take her because they didn't think she would fit with their other residents.
Lynnel
I am a friend or relative of a current/past resident
My brother is at Bel Aire Senior Living. The physical appearance is very nice. It seems clean, friendly, and accessible. The staff is very friendly and very helpful. I haven't observed any, but they have activities posted on the bulletin board. His room is adequate. He is in a medium-sized room, though it still seems very small.
Jack
I am a friend or relative of a current/past resident
My father moved into Bel Aire Senior Living in American Fork three weeks ago. He doesn't want to be there, but he likes the facility. According to my sister, it's been very good, very clean, they look after him, and we are very happy with it. He, just like many seniors, doesn't want to be there. He required too much care at home. My sister and brother-in-law were old, and they can't help him. They can't lift him when he falls, and they have a hard time forcing him to drink water and take his medicines, so this place is a little better. The only negative is the place is not run down, but it is an older facility. It certainly doesn't look like the pictures they put on the Internet, but it is nice and clean, and the staff is good, so I have no complaint.
Cindy
We're working with Bel Aire Senior Living for my husband. We chose it for the location and price. I saw the menu and it looked fine, it's clean, smells good, it's all inclusive, and has two levels of care. I know that they have a room that they gather in, they have various kinds of activities, they also have a bus that they take the patients out in. They have a yard, a courtyard, and a place for the patient to go outside. It's kept up well, it's maintained, it looks good, it's not a brand-new facility, but it's well taken care of. I've met the administrator, and the receptionist, and they were all very friendly, and I was very impressed.
KS
The staff member at Bel Aire Senior Living was friendly, and the residents seemed happy. The rooms were very small, and the bathrooms were very tiny. My mother is in a wheelchair, so that was the number one negative for us. I felt like she would get good care from the workers, but the facility really needs updating. They had a number of activities, but it didn't seem like they had as much compared to the others in terms of activities.
Mike
Bel Aire Senior Living was a little bit small and the rooms were a little small, but everything else that we saw was OK. The price was good and the people were nice. It's easy to get around because of the small hallways, but if you have a wheelchair, that's a concern. The staff was very nice. They made us wait a little bit, but other than that, they were good.
Angie
I am a friend or relative of a current/past resident
They're very helpful and caring with my husband at Bel Aire Senior Living. They seem to do a really good job at taking caring of him. The staff is great and does a good job. They seem to really pay attention to my husband and seem to take care of him really well. The grounds are very nice, and the place is pretty easy to get to. It's also kept very nicely. My husband has a nice bedroom with a nice bathroom. You have to furnish it yourself, but otherwise, it's a good size, and they provide a wardrobe for them. They seem to do pretty good with food, and the pricing seems to be reasonable.
David707484
My mother will go to Bel Aire Senior Living by the end of this month. When I toured the facility, it looked like it was pretty well organized. The rooms were nice and adequately priced. The overall appearance and people really impressed me. My uncle was there for two years, and my mother used to go visit him all the time. The staff took us on a tour and answered any questions that we had. We met the director, who talked about the doctors and staff who were coming on board with them. They were very informative. Any kind of concern that we had, they put to rest. I felt good about it, and it turned out really well. They had a van that would take her if she had a doctor's appointment. I was pretty pleased with it overall.
Cliff075021
I am a friend or relative of a current/past resident
My mother is in Bel Aire Senior Living. It is very nice. The room is clean and nice. The staff is very nice and does a good job. My mom has back problems, and she is not doing much, but they have activities. The dining area looks fine.
DM047205
When I went to Bel Aire Senior Living, there was nobody there. I waited for a while, then I just walked down some hallways. The place didn't seem to be congenial because we did not see any staff. The place was all right -- not dirty -- but it had a little bit of a smell to it.
Utah daughter
I am a friend or relative of a current/past resident
My mother stayed for respite services. She enjoyed the activities, but there were two huge problems. First: she was not assisted showering. This was a must. She did it herself. Second and huge: she uses a portable oxygen concentrator during the day. I had explained the she could turn it off and on during the day but was unable to manage the recharging of it. I showed them the unit and explained how it was to be charged. It was NEVER charged the entire length of her stay. She had no oxygen during the day. You would think someone would notice the red blinking lights which indicated a dead battery and ask about it. I was told it was a matter of miscommunication. If there was a communication issue why didn't they phone me? My mother was to have another stay a week later, I cancelled it. It would have been negligence on my part. They told me to: give them another chance, that they'll get it right this time. It would have been negligence on my part to have her return., I did not go on the trip. There are positive about the facility, but the two bad issues make it a place to not even consider.
Sharon372011
I went to Bel Aire Senior Living and I really liked it. It's clean and comfortable. The staff were really nice. I am very impressed with it. When I went in there, I saw a guy performing with his guitar and singing.
Lance284121
I thought Bel Aire Senior Living was a little small in terms of having enough people for my father to make friends with, but it looked like a fine facility. Everything was just on the small side as far as the common areas. We saw their board of activities.
Scott814062
I am a friend or relative of a resident
My parents live close to Bel Aire, and it's also in the general area they were living in already with some of their current friends. It's smaller with only 45 people, so it's very personal. The staff is good and take good care of their patients, so that's why we chose it. They always check and take them for walks, take them up for meals, and include them in the activities. They're very interactive. The food is very good; my parents haven't complained about it.
Barry11
I didn't really like the size of the rooms at the Bel Aire, but it seemed like a very nice place. I liked the offerings they had there, the staff was very knowledgeable. They have a lot of on-staff nurses.
Robert112794550
I am a friend or relative of a resident
Bel Aire has about 45 residents. I picked it because they deal with a lot of dementia and Alzheimer's patients, so they have a lot of experience with that. My mom has dementia and they were willing to help with that. I'm very happy with them because they've done a great job. The food is quite good, and she seemed to enjoy it; the three meals a day is a highlight for older people. They also bring around water in between meals along with snacks to make sure they drink enough water to stay hydrated. They walk every morning, and they have exercises they can do as a group while they're sitting in their chairs or wheelchairs. They do bingo three days a week and have a lady that comes in as a hairdresser for them twice a week. The building itself is centralized, so all the people can gather in a certain area. They have a lot of things they can do, but whether they do it or not is up to the individual. My mom can't do all of them because of her dementia, but she can do things that she's willing to try. They have different setups where they have medium-sized rooms and small rooms, depending on the level of care you need and the price. My mom got a medium-sized room that had its own bathroom. It was big enough for her bed, couch and still had plenty of room. I really liked the idea of a bathroom and shower in a room.
Caring112960950
I am a friend or relative of a resident
My father has been in Bel Aire Senior Living for three weeks now. It was suggested to us by the hospice social worker, and it seems fine. The staff is very helpful. They're all private rooms, which are fine, clean, not huge, but adequate size wise. He is not too impressed with the food though. I like the location.
Kathie D.
I am a friend or relative of a resident
We so appreciated the loving care our Mother received at Bel Aire! Everyone was so thoughtful, concerned, and tender as they helped with her Hospice care! The staff and other residents went out of their way to make sure she was comfortable, surrounded by those things she loved, and watched over! I look forward to residing at Bel Aire someday when I need that same care!
Sue J.
I am a friend or relative of a resident
After caring for my husband who was recently diagnosed with both Alzheimer's and Parkinson's diseases, it came time to think about placing him in a care facility. After visiting several places, we chose Bel Aire and we have been happy with our choice. We love the staff and feel they are dedicated to their jobs. The facility is clean, the residents are well cared for and I feel my husband has adjusted well. He enjoys the activities and tells me the food is delicious. I would recommend Bel Aire for these reasons and for the fact that I know he is in good hands and the peace of mind that gives me speaks for itself.
Cynda B.
I am/was a resident of this facility
I love it here at Bel Aire Senior Living, the people are so friendly. I love the staff and they are so nice and helpful. I enjoy the different activities that they bring in for residents to do. I have so many things to do around here that keep me busy throughout the day which I enjoy. The food is delicious and the kitchen staff is awesome! I have enjoyed it here very much and love the people. I am very happy that I made the choice to move in here.
Provider Response
Thank you Cynda, we love having you here at Bel Aire Senior Living. You treat everyone with kindness and generosity.
lmc2
I visited this facility while looking for assisted living for my mother. It appeared clean and neat and staff was friendly. Not all rooms had their own showers, some rooms shared a shower down the hallway. Some living quarters were on the small side. I didn't see residents interacting with others while I was there. The schedule of activities available to residents was varied and similar to what I have seen in other assisted living facilities.
Caring82980650
I was quite impressed with Bel Aire. It was a much larger facility, but the staff was very caring. The staff who was taking me on the tour talked about the residents individually, and you could tell she really loved each person and knew each one of them and their interests. She was very interested in me. The facility was clean and the rooms were nice. They were small but clean, adequate, and had enough room for a bed and a sitting area. The room had a private bath. They did show me a calendar that shows they have activities, and they have a shuttle that takes them on outings and shopping, which is pretty much what we needed. The dining room seemed nice, clean, and everything looked great. They seemed to have healthy options on the menu. The best thing for me was the staff, who seemed very caring, compassionate, and understanding. When the time comes, that is the place that we will go to for my father.
C.Palmer
I am a friend or relative of resident
I was so fortunate to find Bel-Aire for my mother. She has early Dementia, but is still an active, vivacious, caring woman. I looked at many facilities before Bel-Aire and I knew she would be miserable in the majority of them. I was looking for a place that didn't feel like a nursing home, yet could provide increased memory care as her Dementia progressed. I knew she would be happy at Bel-Aire from the moment I saw it and I have been so thankful that she is able to live there ever since. It seems more like a retirement community, while providing the services of Assisted Living and Memory Care. The staff always treats my mom with kindness, compassion, and respect. I am so thankful for that because my mom is a smart, wonderful woman, just one with a severe memory problem. She would be offended and terribly unhappy if she were to be treated like a child. Furthermore, the meals are wonderful and the facility is clean, well decorated and never smells bad. Bel-Aire was also key in helping us find the programs available for my mom to qualify financially to live there. I honestly feel like Bel-Aire helped saved my mom's life. I can rest every night knowing that she is not just safe, and well cared for, but also very happy.
caring7623
Bel Aire Senior Living had something like two adjoining rooms, which could provide the two bathrooms my mom was looking for her if she and dad were to move into a facility. The two staff that I met during my visit was both nice and seemed to be very accommodating. The residents seemed to be content and happy as well.
Kermitjr
I am a friend or relative of resident
Everyone! I placed my monther-in-law into the loving care of Bel Aire after she had been with another faciltiy for several months. I moved her from the south Provo area to American Fork just for Bel Aire. While this was a litlle more of a commute for our family, she was worth it and so was Bel Aire! I love everything about Bel Aire. Not only was her room beautiful and well kept, but everything about the home from the time you walk in was warm and inviting. The staff there is amazing. They really made her feel like she was their own mom or grandmother. It was common for me to stop by and find one of the staff reading her a book, or brushing her hair. Sometimes I would find that a homemade milkshake made from ensure and ice cream had been personally made for her because it was her favorite. I have personally recommended Bel Aire to many of my friends and I strongly urge anoyone reading this review to make visiting Bel Aire a top priority for their family member.
mjensen1
I am a friend or relative of resident
I have an elderly friend who was in need of a facility like this. They were extremely helpful in working with her income level, Personal needs and making her comfortable. The service went beyond just getting us into the facilities. Over the years we have been taken care of in getting her to doctor appointments, letting us know if there are any concerns or changes in her health and keeping us involved. It has been a great blessing in our life and the life of our dear friend in the facility.
BobKelso
The facility was clean, the staff was very friendly to me and seemed to really care about the residents. The senior residents seemed genuinely happy there.
happy3
As I walked in, I noticed the clean atmosphere of the facility. There wasn't an odor. As I walked around, I noticed the residents were sleeping or in there rooms. They looked bored as if there wasn't enough activities. The rooms were small. There were two larger rooms at the end. The smaller rooms only fit a small bed and a recliner. The wheel chair was hard to move around without bumping into the wall. The bathroom was also small. The food was reasonable and in large quantities. The employees were friendly. There was a small area outside were the residents can go. The bathroom was clean and free of odor. The upstairs were the offices.
four
This is a very nice facility. My favorite part about it are all the activities the staff have planned for the residents. There is everything from BINGO, to massage therapy, to sing-a-longs and cooking classes. There is even a sit dance and dance activity. There is always something to keep the residents busy and active. They seem to love the association with others and the constant mental and physical stimulus. I have a friend in this facility who simply loves the weekly book club. She loves to read and used to work part time in a library. Now she has all the time in the world to read and sometimes does even to the exclusion of all else. She especially loves the book club because then she can discuss her thoughts and opinions to others, which she does very insistently and very often. She really enjoys this facility.
Explore Nearby Care
Expand your provider search by geography and care type.
Services and Amenities of Bel Aire Senior Living in American Fork, Utah
Costs
Fee Structure Extra: $565 entry fee
Room and housing options
Companion Suites: We offer companion suites
About Bel Aire Senior Living in American Fork, Utah
Here at Bel Aire Senior Living, which is family owned since 1998, we take pride in providing excellent Assisted Living Services, Alzheimer's & Memory Care, Long-Term Care & Respite Care. We serve in the following Utah County areas: American Fork, Pleasant Grove, Cedar Hills, Alpine, Highland, Lehi, Saratoga Springs, Orem and Provo.
Frequently Asked Questions
Help seniors by writing a review

If you have firsthand experience with a community or home care agency, share your review to help others searching for senior living and care.
Request Pricing Information
By clicking "Get Costs", I am providing express written consent to receive calls including automated/pre-recorded calls and automated texts for which I may incur a cost, as well as emails from Caring and its partners. I understand I am not obligated to provide this consent to utilize Caring's service(s). I acknowledge I was able to review the Agreement to be Contacted, Terms of Use, and Privacy Policy. This site is protected by reCAPTCHA and the Google Privacy Policy and Terms of Service apply.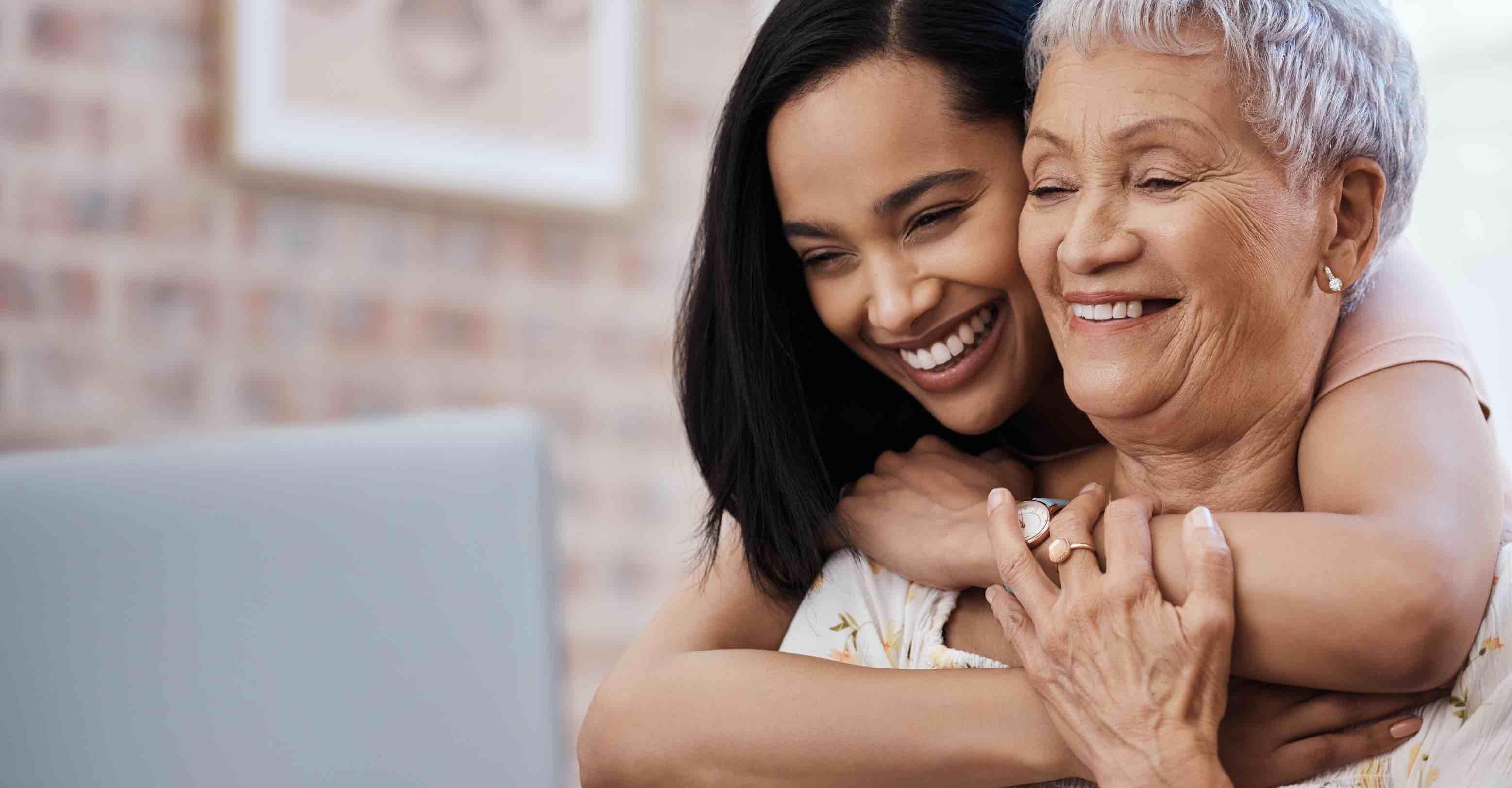 Compare costs, photos & reviews of senior living and care options near you.
Questions?
Call to speak to one of Caring's Family Advisors, or submit a request for more information here.
Costs for Bel Aire Senior Living in American Fork, Utah
Assisted Living
This level of care provides support for those who need help with personal care needs such as cleaning, bathing, and dressing. Residents selecting this level of care are treated to many amenities in a home-like atmosphere, while getting support in their daily lives.
Memory Care
Memory Care is specifically designed to meet the needs of those with Alzheimer's or other forms of dementia. Specially trained staff members assist with activities of daily living (such as bathing and dressing) and provide therapies to slow further loss of cognitive abilities.
Didn't find what you were looking for?
Caring's Family Advisors can help answer your questions, schedule tours, and more.