Pomeroy Living Sterling Skilled Rehabilitation
Offers Nursing Homes
34643 Ketsin Dr, Sterling Heights, MI 48310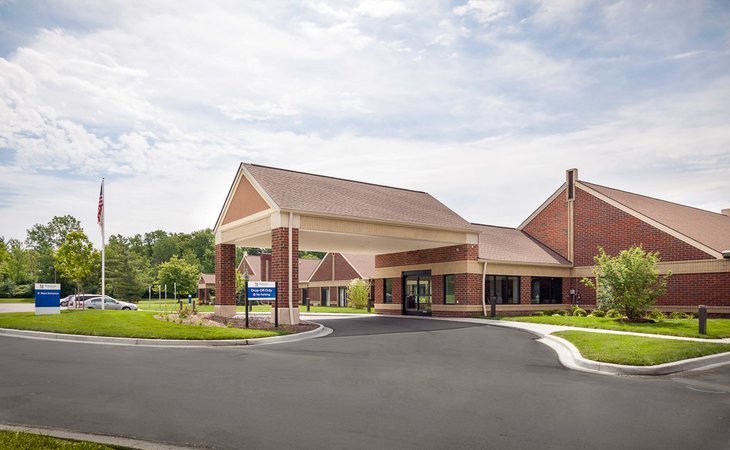 ---
Reviews of Pomeroy Living Sterling Skilled Rehabilitation
Nursing Home Reviews for Pomeroy Living Sterling Skilled Rehabilitation
September 09, 2023
I am/was a resident of this facility
Friendly and caring staff. Plenty of activities to keep one busy. Wonderful rehab. Was very happy with my exprience.
May 14, 2023
I am a friend or relative of a current/past resident
My loved one was here for weeks - she worsened under their care. The staff operated in sheer chaos and disorganization - it was nearly impossible to get any kind of update unless I tracked someone down and begged them for information. They gave her medication (without my permission, and I am Medical POA) that would have had DRASTIC negative complications for her - but they never bothered talking to me about it, they just administered - once a Medical POA is activated, it is required that they communicate changes in care with me - but repeatedly, they failed. Social work was abrupt and rude - and clearly did not care about patients. The rooms are cramped, the "bedside table" was nowhere near her bed (it was at her feet, where her phone also was - completely unreachable for someone confined to a wheelchair). Repeatedly, I would arrive for my visit for the day, and she would be in her wheelchair, the red button to push for help was literally 6-8 feet away or under the bed - she couldn't have pressed the button for help because it was no where near her. Not once, but nearly every single day. I will never bring anyone here ever again - it is sheer chaos. The visit notes they transferred to her new location was missing huge chunks of vital information. They never bothered updating critical information (like her current physician, current meds, current health issues) - again totally disorganized and chaotic. For weeks, there was a leak in the dining area - it was not resolved or fixed over a several week period - just an active leak dripping into a bucket. Really disappointing, upsetting and a terrible experience. My family and I will never return to this place.
June 24, 2021
I am a friend or relative of a current/past resident
My father-in-law was brought in after staying in a acute care facility for additional rehab. While he was there we were not given updates on his status, we always had to reach out. They only reached out in regards to money. They were very, very pushy on trying to get him to stay there permanently instead of going back to the home he was at. The social worker was very pushy and spoke down to you when we advised that he would not be staying due to the cost as he would have had to bankrupt himself to make that happen. We were told then that he would be discharged Wednesday the following week. One person would call us about one thing and then we would get a call from someone else with different information. One person did not know what the other was doing. We were not given a check out/pick up time. When we were contacted about his meds to go home with him, we were told they could not use his pharmacy and when I said that I would look one up she hung up on me. When he was discharged, he was supposed to have had a months supply of insulin as a script. He was not provided that and ended up having to go back to the hospital due to not having the insulin. We would not recommend this facility to others at all.
June 27, 2018
I am/was a resident of this facility
The whole staff at Cherrywood are wonderful people. From Admissions, Physicians, Nurses, Therapists and Nurse assistants, I was treated very well and all have been friendly and courteous, they responded to my concerns and needs. The therapy staff were very good and met all of my therapy needs. Would recommend this place to others.
March 30, 2018
I am/was a resident of this facility
I enjoy my PT exercises and I feel stronger. I know the various moves I learned are helpful and have good effects on me. I feel it! The nurses and aides assist me, they come on time when I call. They are very knowledgeable. Food served to me is very good and tasty. My room is nice and interaction with staff very good. I am satisfied with the care and would recommend this place to others.
January 13, 2018
I am a friend or relative of a current/past resident
The staff has gone above and beyond caring for my mom and meeting her needs. And we have been to a few rehab centers. Cherrywood is the best! Thank you!
December 12, 2017
I am/was a resident of this facility
Everyone was nice in the facility. friendly, they responded to my needs. The lunch room staff helped get me food to eat easily despite my dental problem. The PT staff helped make me stronger. Would recommend this rehab facility to others.
December 05, 2017
I am a friend or relative of a current/past resident
The Nursing and Therapy staff have been responsive to needs and concerns of my loved one. I am satisfied with the care and service given. Overall staff courteous and friendly. Food was good. Would recommend this place to others.
April 19, 2017
I visited this facility
The staff-nurses aids all "don't have time to help you..."I'll be back in 20 minutes" How does this seem when you have to go to the bathroom...?? You have to wait to go to the bathroom?? School lets the kids go when they have to, not wait! Older people sometimes can't wait s nd they soil their dipers, and its embarrassing. But they don't care. There is no dignity there..DON'T PLACE ANY ONE HERE.. My loved one is leaving the end of next week..it's a shame on what I have to pay for this place, s nd lousy conditions..
April 06, 2017
I visited this facility
When you go for rehab, Grand Traverse sed do ction is, big, spacious, clean, staff friendly, and attentive. When you become a "resident" things change and you enter hell....staff unfriendly, rude, tell you off a nd you wait sometime 2 hoursbto go to the bathroom, or to bed. Terrible, I'm moving my relative as soon as I can... I know these laces are not the greatest, but the staff has to care for who they take care of and no themselves...They havevto take care of the people, not stand around talking, when someone nee ed s help...
April 05, 2017
I am a friend or relative of a current/past resident
My mother-in-law was there after surgery. Luckily my father-in-law was visiting when they changed her dressing. He told them that it didn't smell right. It was infected and they had not noticed. She ended up having surgery to clear out the infection.
September 09, 2015
I am a friend or relative of resident
This place is a nightmare, my relative was sent here for rehabilitation following heart surgery - She was able to walk when admitted. Although the doctor ordered a low sodium diet surprise visits during meals would prove she was given whatever was prepared for the other residents - within two weeks she was in the hospital with heart failure. also among other rhings She would sometimes wait 40 minutes for any kind of assistance.
December 04, 2014
I am a friend or relative of resident
My brother-in-law was sent to Cherrywood for therapy after he broke his hip. The facility was attractive and the staff attentive. But when he fell out of bed, three weeks into his stay there, everything changed. They put him in a room closer to the nurses' station but he fell out of bed again a week later and broke his other hip. There are supposed to be alarms attached to beds and chairs when patients try to get up by themselves but either they didn't work or no one responded to them. He was sent to the hospital for hip surgery. Three days later when the hospital discharged him for readmission to Cherrywood, without any warning beforehand, the administrator simply refused to readmit him, saying their were no beds available, This was an obvious lie because there were plenty of empty rooms and beds there 3 days before. Cherrywood simply did not want to bother with a patient that needed more care and could possibly become a liability. After all, he had fallen twice within one week on their watch. While I understand the underlying fear of repurcussions, to leave the patient and family out on a limb like that with no prior discussion or explantion is unethical and inhumane. It is a shame that families who are already traumatized and stressed have to deal with with callous administrators who don't care and are just looking out for themselves. For this reason, I would not recommend Cherrywood to others and warn them to read the small print on documents very carefully.
July 23, 2012
I am a friend or relative of a resident
My experience with this assisted living provider (Cherrywood Nursing & Living Center) was and remains to be a positive one. The staff is pretty friendly. The familiarity between staff members and the residents' visitors was both fruitful and friendly. My grandfather's nurse remembered my entire family's names.The facilities are absolutely stunning. The landscaping outside is flourished with perfectly cut green grass and beautiful arrangements of flowers around every corner and bench. I wish the inside has more plants and greenery. The amenities are about as top notch as it gets for a nursing home. They have a special area for massage therapy! If you're feeling a little achy, then a massage would be great! I remember reading through a portfolio listing a plethora of potential activities, like playing bingo, shuffleboard, chess, checkers, and many others.I rated Cherrywood 4 stars, and not 5, because of the average age. Reading the brochure and reading testimonials, one would think it's more a "rehabilitation institute". I think they even advertise, "the path to recovery..." as part of their slogan. Sadly, it seems as if at least half of the residents are 75 years, or older. I wouldn't call it deception; I understand it's just the way nursing homes are marketed. If it weren't for that, I would have given it 5 stars.
March 06, 2012
I am a friend or relative of a resident
At first glance Cherrywood appears to be a very nice place for a person to live during their retirement years. The grounds are well kept and nice, and there is a lot of natural light in the facility. The patient rooms were an adequate size, and I appreciated the fact that they tried to make the hospital beds look more like actual beds. The menu selection was good. On the negative side it appeared that whenever I visited the patients who were not as coherent did not get good treatment. It would not be unusual to see a room full of elderly people in wheelchairs hunched over. There would also be elderly people asleep throughout the hallway as well. My family member did have strange marks on her body that we still do not understand how she got them. They were also callous when my family member died. They appeared impatient and just sent us to her room to pack, no words of condolences at all.
November 15, 2011
I visited this facility
I visited Cherrywood Nursing and Living Center in November 2011. In general, I thought that Cherrywood Nursing and Living Center would be an excellent choice for someone who is looking for a beautiful Nursing facility for a friend or family member. Cherrywood Nursing and Living Center, is one of the most comfortable and homey facilities that you could ever imagine. The grounds of the facility are comfortable, and have a very homey environment, and very tasteful to the eye, tastefully decorated and inviting common areas. A varied menu that is also prepared on a daily basis to meet all of their residents' nutritional and dietary needs. The common areas of the facility are situated on Park like grounds with beautifully landscaped courtyards with a serene setting for rest and rehabilitation that is very unique and tasteful to the eyes and the surrounding neighborhood has the same serene settings. The residents' rooms are beautifully decorated with full matching décor from the furniture to the bedding and the carpet on the floor all match and blend very well together with perfection. The residents' rooms are also very clean and have no smell. This facility is for anyone and everyone that would like to live in a very homey environment. The staff and management of the facility are very nice, professional and team, task oriented in their specific job duties and their performance. They also offer 24 hour nursing care provided by Registered Nurses and Licensed Professional Nurses, Restorative Aides and Certified Nursing Assistants. They also have visiting Physicians to attend to their residents and coordinate their residents individual needs as necessary. I know the residents receive excellent care there. While I was there, I noticed that their Therapy gym, Therapy rehabilitation, is available to their residents seven days a week. I also noticed that they offer their residents a specific plan of care to meet their individual needs. I would have to give Cherrywood Nursing and Living Center a five stars rating for their quality in excellence. Overall, Cherry wood Nursing and Living Center offers their residents rehabilitation, long term care, hospice and respite care and I would highly recommend it to anyone and people over 50 because I know that they would love it there and I know that they would do very well there.
October 13, 2011
I am a friend or relative of a resident
My mother is a resident on the Houghton unit of Cherrywood nursing center. I was very nervous at first when I had to make such a hard decision to place my mother in a "nursing home". I have to say the staff on this unit in this facility has made all my fears go away. The facility itself is clean, very well decorated and warm feeling. The staff on this unit is amazing, you can tell they truely care about their residents. The nursing staff are very knowledgable and go out of their way explain things to my both my mother and my family. They handle situations that could be very scary to a family member in a calm and professional manner at all times. The aides that take care of my mother are nice and always go above and beyond. The staff always has a smile and a hug for my mother. I truely feel blessed that I have found this place for my mother to live, I've heard so many bad things about nursing homes and Cherrywood has proved that you can find a place where your family member can get amazing care. Thanks to the staff on the Houghton unit at Cherrywood I can visit my mother without guilt, knowing she is very happy where she is.
August 02, 2011
I visited this facility
My mom was there only a week. She fell twice. The second time she broke her hip and needed surgery. She was found on the floor alone in her private room. Shes recovering in another nursing home now...those people call this place scarrywood and NOT cherrywoood....beware of who you send here !!!!!!!!
See all Nursing Home reviews (18)
See fewer reviews
Get Costs
---
Services and Amenities of Pomeroy Living Sterling Skilled Rehabilitation in Sterling Heights, Michigan
Medicare
Health:
Overall:
Quality:
Staff:
Medicare Provider Number: 235484
Ownership Type:

For Profit Corporation

Date Certified:

10/01/2020
Get Costs
---
About Pomeroy Living Sterling Skilled Rehabilitation in Sterling Heights, Michigan
After a $4 million renovation in 2019, Pomeroy Living Sterling Skilled Rehabilitation combines state-of-the-art clinical excellence with elegant surroundings creating an environment designed for healing and restoring independence after a hospital stay. For over 30 years, our highly-skilled, compassionate medical team has been dedicated to your goal of returning home quickly by delivering customized patient care and specializing in post-acute recovery after an illness, injury, or joint replacement.
Get Costs
---
Map of Pomeroy Living Sterling Skilled Rehabilitation
---
Senior Living Communities near Macomb County, MI
Senior Living Communities near Sterling Heights, MI
Other Senior Care in Sterling Heights, MI
Pomeroy Living Sterling Skilled Rehabilitation

34643 Ketsin Dr, Sterling Heights, MI 48310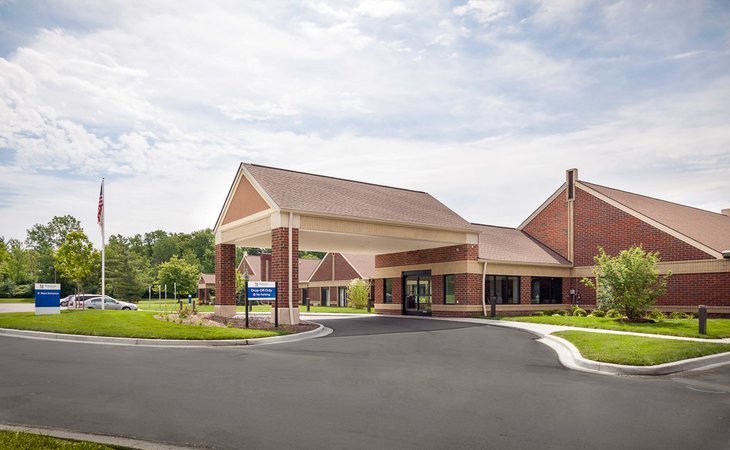 Request Info