Agape Care Home Rocklin, CA
Offers Assisted Living and Memory Care
5720 Morningside Ct, Rocklin, CA 95677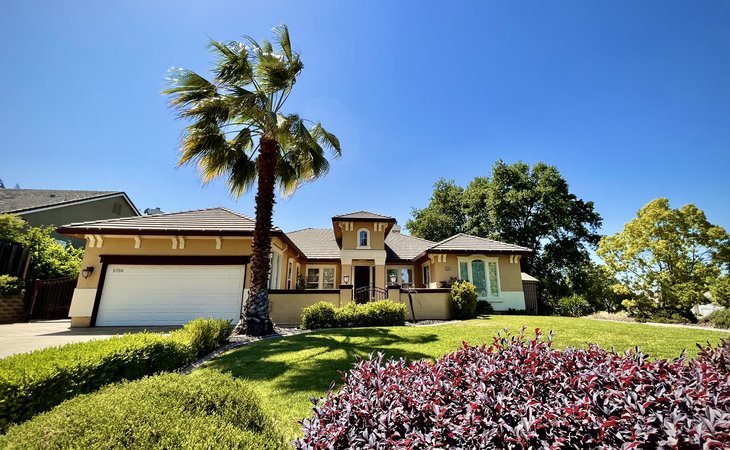 Top Nearby Assisted Living
---
Questions about Agape Care Home
What ongoing training does the staff receive in dementia care?
Our staff receives a yearly training course for dementia care specifically, as we know that is a sensitive level of care that requires a special set of skills.
What programs or activities does Agape Care Home offer to enrich residents' well-being?
Our facility incorporates different activities that include board games, coloring books, assistance with walks in the back yard, and for those residents who are able , planting a variety of flowers in the raised garden outside.
What places are near Agape Care Home or within walking distance for assisted living residents to enjoy?
Just a few steps away lies our community park which makes for a peaceful walk and some fresh air. Grocery stores, restaurants, churches, and hospitals are all within a 5-mile radius of our facility, should any of our residents like to go out for the day with a loved one.
What transportation services does Agape Care Home offer to assisted living residents?
We are more than happy to arrange for a third party transportation company to take our residents to their appointments if a loved one is not available to accompany them.
What makes the chef or dining program at Agape Care Home exceptional? What kind of menu can assisted living residents expect?
All of our residents receive 3 meals a day which can include a range of special items catered to each residents needs. For instance, if a resident is diabetic, then our caregivers will make sure to design a meal plan accordingly. This ensures that our residents will stay within a safe and healthy range with their blood sugar and blood pressure levels.
What safety features or security measures does Agape Care Home offer to assisted living residents?
Our facility features bells on all exits to the outdoors which alerts our staff of anyone coming and going throughout the day and night. All beds and chairs have pressure sensor alarm pads which allows the staff to immediately assist residents upon standing in order to help prevent falling.
How does Agape Care Home keep residents' families informed about their loved ones?
Our staff informs family members of all immediate changes to any resident's health as it transpires. All medical emergencies are addressed right away and families are always alerted within the hour about any life-threatening situations that unfold.
What is the care staff-to-resident ratio at Agape Care Home during daytime and nighttime hours?
At Agape, we have 3 staff on the floor to accompany our 6 residents all through the day and night.
If Agape Care Home accepts dogs or cats, what indoor/outdoor areas can they enjoy?
We do not accept personal pets as it can add stress and make some of our residents uncomfortable.
What ongoing senior care training does the staff receive?
Our staff undergoes yearly training courses in memory care, assisted living, CPR, and first aid.
How many staffers are on duty in the daytime and overnight?
We have 2 to 4 staffers on site during all daytime and nigh time operations.
What safety features or security measures does Agape Care Home provide to protect residents who wander?
All entry and exit doors have alarm bells in order to alert our staff should any of our residents decide to wander without asking for assistance.
Who assesses residents' health and cognitive functioning? How often is that assessment repeated?
For those residents who require it, our facility coordinates home health visits, video appointments, and physical therapy specialists with the residents' doctor should they deem it necessary.
How does Agape Care Home keep residents' families informed about their loved ones' health?
We contact all loved ones via phone, text, and email should anything unfold that requires a attention. All family members are more than welcome to call the facility phone number and speak with their loved one at any time.
Describe the neighborhood around Agape Care Home. Is it located in a residential neighborhood, a business district, a rural setting, or other type of locale?
Our facility is located in a residential neighborhood which is next door to our community park. It is not a particularly busy street and resides in a private street court.
Is Agape Care Home affiliated with a hospital if more care is needed?
All residents are immediately taken to Kaiser hospital in Roseville, should a resident need further care that cannot be provided at our facility in case of an emergency.
---
Services and Amenities of Agape Care Home
Costs
Rent Plus Care Fees
Entry Fee
General
Resident Capacity:

6

Respite Care
Minimum Age:

60

Pets:

No Pets Allowed
Licenses
State Licenses:

315002240
Get Costs
---
About Agape Care Home
Agape Home Care provides specialized, attentive care for your aging loved ones, offering a place where they can live peacefully in happiness and comfort!
Located in Rocklin, Agape Home Care is a 24-hour adult care facility that offers a warm and stately setting. Our medically trained and certified professionals offer residents both a comfortable lifestyle and thorough, safe medical supervision. Our guests enjoy home-cooked meals, private and semi-private rooms, regular exercise, and a chance to make new friends.
Family and friends are always welcome for visits either in their loved ones' rooms, or in one of our comfortable sitting rooms. Agape is a completely remodeled facility that will feel like home to residents and visitors. It is owned and operated by a certified nursing assistant with nearly 10 years of experience caring for the elderly. It offers residents non-medical and non-invasive care to ensure their health and happiness. Take a look at our Services page to see our complete list of capabilities.
Agape Home Care Care offers extensive services for residents so that you know your loved one is happy, safe, and fulfilled. We offer private and semi-private rooms that are wheelchair and walker accessible. There are no stairs in the facility.
All residents have access to round the clock, 24-hour care, including a full suite of specialized services such as:
Medication monitoring
Vital sign monitoring
Incontinence care management
Hospice care
Assistance with dressing and bathing
Dementia and Alzheimer's care
Thank you for your interest at Brookfield Home Care. Please give us a call to schedule a free tour.
Get Costs
---
Senior Living Communities near Placer County, CA
Senior Living Communities near Rocklin, CA
Other Senior Care in Rocklin, CA
Agape Care Home

5720 Morningside Ct, Rocklin, CA 95677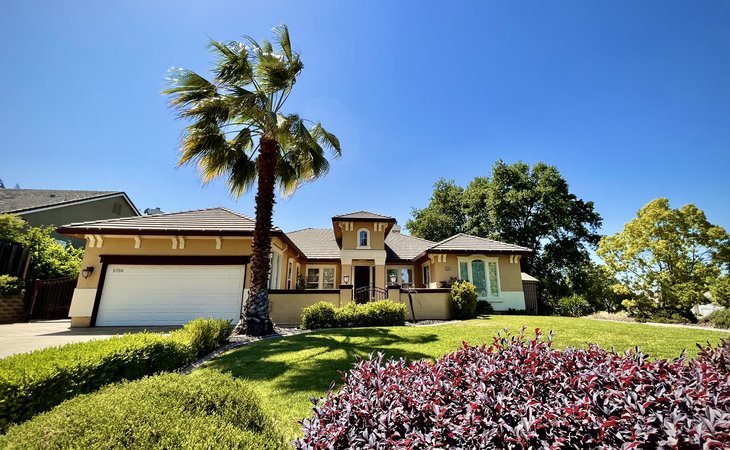 Request Info