Immaculate Mary Center for Rehabilitation and Healthcare
Offers Assisted Living, Nursing Homes, Adult Day Care, and Memory Care
2990 Holme, Philadelphia, PA 19136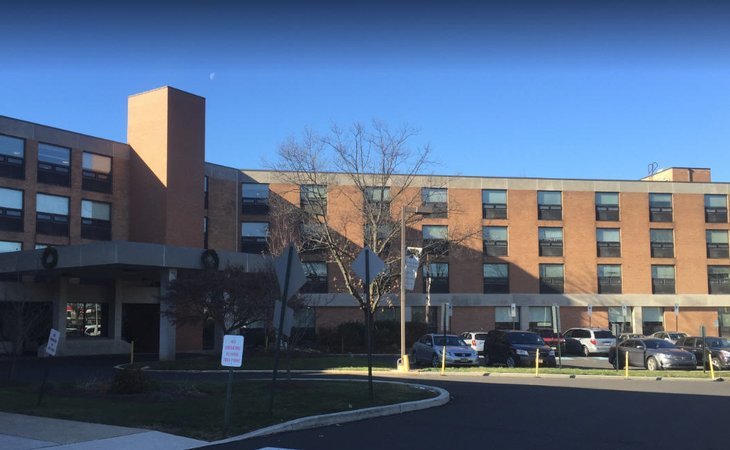 Top Nearby Assisted Living
---
Reviews of Immaculate Mary Center for Rehabilitation and Healthcare
Nursing Home Reviews for Immaculate Mary Center for Rehabilitation and Healthcare
August 23, 2017
I am/was a resident of this facility
My stay at Immaculate Mary Center was excellent, and the staff was great, and very caring.
August 03, 2017
I am/was a resident of this facility
My husband and I have both been here as well as my mother and are very happy. We plan on coming back in the future if it is needed
July 27, 2017
I am/was a resident of this facility
My experience at Immaculate Mary was very restful. The staff was very friendly and caring I have already asked to come back the next time i need rehabilitation
July 20, 2017
I am/was a resident of this facility
I was at Immaculate Mary nursing home recently for rehab. I had a great experience. The staff was very professional and caring. Everything from the meals to the nursing department was superb. I especially loved the therapy staff. I recommend this facility to everyone
September 19, 2016
I am a friend or relative of a resident
I have a loved one that is a resident in the nursing home part and the last couple of years it has gone down hill. The staff was downsized and there is no communication at all here. I would not recommend this place.
September 15, 2015
I am a friend or relative of resident
Has gone quite downhill in the past few years. Lack of care really sad,
May 26, 2015
I am a friend or relative of resident
I do not usually write reviews, but I was very impressed with this facility! The nurses could not do enough to ensure that my mother was comfortable. If I had any questions regarding my mother's care, the nurses always took the time to answer any questions. The cleanliness and rehab department were top notch! I would certainly recommend this facility.
December 11, 2013
I am a friend or relative of resident
My father was placed here on the 3rd floor with Alzheimer's disease. Very neglectful floor. Nobody wanted to do anything above their job. I was told by the director that they do not offer "one-on-one care". They transferred my father to the hospital twice in only 3 1/2 weeks & on the 2nd time refused to take him back. Was told by the hospital that they are known for "dumping" patients in hospitals that are unruly & they do not feel like dealing with. No activities for residents, they just sit there & get ignored unless family comes to visit them. General staff was sweet, nurses & admin was plain rude. Would not recommend anyone to this facility.
June 06, 2013
I am a friend or relative of resident
My mother was admitted for short term rehab. It was very difficult to reach the social worker to ask questions. She never returned my calls until my mom was getting ready for discharge. There seemed to be a lack of communication between the social worker, nurses, and the doctors. I had difficulty gathering the correct information in order to file an appeal to obtain additional time from the insurance company. It's seems that the facility could have made this process easier, but they are only required to provide certain information and phone numbers instead of going above and beyond for their patients' wellbeing. I felt as though they did not want to help. I also encountered issues when filing her appeal because the appeal reviewer was not given all the correct information to reflect the actual treatments she was receiving. The nursing staff who took care of my mother on a day to day basis did a good job.
May 23, 2013
I am a friend or relative of a resident
It's the second time that my father has been at Immaculate Mary Home because their care is very good and it's where he wanted to go. We never had any problems with them at all.
February 17, 2013
I am a friend or relative of resident
She enjoyed the food and the staff was for the most part, caring. While the physical therapist was an extremely caring person who worked above and beyond with my mother, there was little true medical oversight. My mother first became very bloated and very swollen. We could not get the doctor to see her. He managed through phone calls to the nurses trying different medications. My mother quickly developed serious bladder issues, ultimately having to be permanently catherized from which she developed a UTI, which they were very slow to test for and treat. No doctor still. My mother was complaining that her feet and lower legs were in horrible pain. No doctor. Just cream ordered through the nurses. They were red hot, swollen and had a bed sore, when I said I was calling 911, they did and ultrasound of her legs, both of which had clots. Still no doctor. We took her to the hospital where we found out that the clots had traveled to her lungs. She wound up dying. In three months one sighting of Dr. Luscini, the medical director. Do not place your relative here if you expect any medical care or supervision.
June 11, 2012
I am a friend or relative of a resident
I found this to be one of the nicest nursing homes we had visited when my grandfather was in rehab (and ultimately there for long term care). The facility has a small green space with benches, which we found enjoyable, because we could sit and talk with him outside. The nurses and staff were very kind, and from what we could tell, all residents were well cared for. My grandfather was happy at this facility, and seemed to like the people around him and the facility.Each day that we visited, he was showered, cleaned, and well cared for in a manner which we could be content with and that put us at ease that we made the right decision. During his stay at Immaculate Mary, we had very few issues or complaints about his care, the staff, or the facilities. We found Immaculate Mary to be one of the nicest rehab centers he had been too, and found that the kindness of the staff & state of the facilities carried through to the nursing home as well.
November 18, 2011
I visited this facility
The facility is clean overall. The design and decorations in the facility is poor and not the best at least not to my taste. The staff is friendly and helpful. The facility had its own "Beauty shop" and the residents can have haircuts and have hairstyles done, which, thought, was great ! I also saw a small gift shop with multiple items to choose from, which residents were enjoying. The facility had activities for residents indoor and outdoor, but it seemed they needed more people to accommodate resident transfer. The nurses were nice, some worked there for a long time, which to me is a sign of a good place to work. Because it is located in the city, there isn't a large outdoor nature area, which to me is a minus.Overall, I liked the facility, I heard good things about it from the resident I know that lives there. I also know from that resident that sometimes they encounter short staffing and "it's not handled well right away", so that is a minus for my review for this facility.
See all Nursing Home reviews (13)
See fewer reviews
Adult Day Care Reviews for Immaculate Mary Center for Rehabilitation and Healthcare
July 18, 2011
I am a friend or relative of resident
This is a very busy fairly big facility with alot going on threw out the day. Resident are dressed and out of bed early in the morning and start there day off with breakfast. They have activies on every wing and all resident are encouraged to participate. The staff is friendly and helpful. It is a very nice facility.
Get Costs
---
Services and Amenities of Immaculate Mary Center for Rehabilitation and Healthcare
Features
Garden And Patio
Security Gate
Spa
Medicare
Health:
Overall:
Quality:
Staff:
Medicare Provider Number: 395338
Ownership Type:

For Profit Corporation

Date Certified:

10/01/2020
General
Resident Capacity:

296

Staff Patient Ratio:

1:7
Get Costs
---
About Immaculate Mary Center for Rehabilitation and Healthcare
Immaculate Mary Center for Rehabilitation & Healthcare is a Catholic faith care center in Philadelphia, Pennsylvania where you are welcomed into our warm and caring atmosphere that is created by our dedicated staff and volunteers, all of whom are committed to providing you or your loved one the highest level of care
Get Costs
---
Map of Immaculate Mary Center for Rehabilitation and Healthcare
---
Senior Living Communities near Philadelphia County, PA
Senior Living Communities near Philadelphia, PA
Other Senior Care in Philadelphia, PA
Immaculate Mary Center for Rehabilitation and Healthcare

2990 Holme, Philadelphia, PA 19136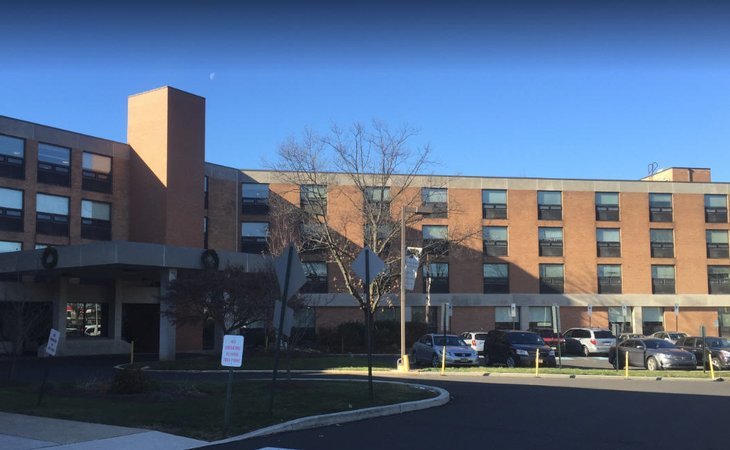 Request Info