Hunter Woods Nursing and Rehab
Offers Nursing Homes
620 TOM HUNTER RD, Charlotte, NC 28256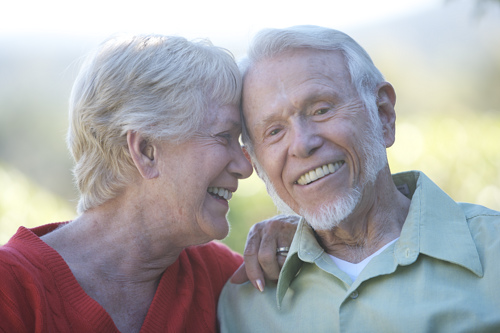 Reviews of Hunter Woods Nursing and Rehab
Nursing Home Reviews for Hunter Woods Nursing and Rehab
February 12, 2020
I am an employee
The rooms in this facility are nice and clean. The staff members are friendly and welcoming.
June 30, 2019
I am a friend or relative of a current/past resident
Oh where to being - My aunt has been at this facility for over a year, and if I had power of attorney she would have been gone! - She is dirty every time I visit. Her clothes and wheelchair are covered in dry and old food. Most of the time she is soaked with urine or feces and I have to BEG to have her changed - I have found her multiple times when her bedside table over her wheelchair so she can't move - The nursing staff is rude - The administrator is never there and when she is, she is in her office talking away - There are some good CNAs but the majority are lazy It really is disheartening that this facility is allowed to treat their residents like this, AND they get away with it. Very sad
March 09, 2019
I am a friend or relative of a current/past resident
This place needs to be shut down they dont care for the people . I went to visit my loved onle he was still in the same clothes for 2 days .There was staff in the hall cussing at a resident.they dont give meds where surposed to . They leave residents in wheelchairs all night .the staff steals from residents.They really need to shut this place down.
March 22, 2018
I am/was a resident of this facility
I have been here at Hunter Woods for over 1 year. The staff is good to me and I have made friends. I participate in activities but there could be more offered but for a nursing home it is a nice place to me.
March 16, 2018
I am a friend or relative of a current/past resident
I have a loved one currently at this facility! She is receiving rehab services and is making great progress! She really loves the food committee team (where they get to proactively contribute to what goes on their menu). She has several CNAs that she loves and hasn't had any issues with the nursing staff. She also loves the unique events the activities department schedules. When I visit my loved one is clean, up in her wheelchair, and most importantly, HAPPY! My loved one has even considered staying here on a long term basis, vs returning back home. All in all we could not be happier. This facility has made a lot of positive changes and it truly reflects in the care they provide their residents. They treat my loved one like family.
January 08, 2017
I am a friend or relative of a current/past resident
I'm not rating this place because one of my family members was sent there for Rehabilitation and from the time he got there he was neglected....,., never got his medication on time....., he was to have his Anti Rejection meds at 9:00 pm, he never received them until he was transported back to the hospital where he came from... he could have rejected his heart because he had the heart put in on Sept. 23, 2016......I can't tell you how discussed I was with the facility.... I would not send a loved one to that place or anyone else as a matter of fact....
May 10, 2016
I am a friend or relative of resident
I have a loved one who ended up here after suffering a traumatic brain injury. Before coming here they were smiling, tracking and turning their head, even starting to respond to commands. Within 2 weeks of being here all progress was gone and they even began to regress. They began to get contracted and actually started to curl into a ball. They stopped smiling and started crying, and stopped tracking. Medications which had been ordered before coming there were not given because "they could not get them from their formulary department" - not because they were no longer needed, and the ones that were continued were subpar and had no therapeutic value. When I offered to provide them I was told "no, its against their corporate policy" and they were just discontinued instead. No therapy of any kind was performed, not even basic range of motion. I was eventually able to get my loved one out of this place and we are now working to recover the progress made before being sentenced to this so called "Rehab and Skilled Nursing" facility. There were a few good nurses and CNA's, but very few. If you have a loved one who needs a Skilled Nursing Facility, DO NOT SENTENCE them to this place!
February 20, 2016
I visited this facility
they are always short of help the food is really bad they work there CNA'S really hard they can't take care of all the resident's i feel sorry for the CNA'S they are really under paid for what they do
June 04, 2015
I visited this facility
I brought a patient to this facility who was a new placement that was coming for rehab until he gained strength back to be able to go home. I have been to several rehab facilities in my career, and this is definitely one of the worst I have came across. Staff were not helpful at all, and did not come to greet the new patient at all. We needed help transferring the patient to the bed, so I stood out in the hallway(assuming someone would see me and offer assistance, as well as come speak with this patient since he was new to the facility). There were several staff members walking around, and not one of them even acknowledged my existence. One was standing up at the nurses station and kept looking back at me, then looking away. When I started walking up towards that station, she looked at me and started walking away. I finally flagged someone down to help transfer the patient. Once this was done, I had to go hunt for a nurse to give a report to. The one I initially approached was rude as well. When I asked if she was the nurse I give a report to, she said "Yea" and walked away. Once she got to a door, she said she had to wash her hands and disappeared for several minutes. I found another nurse to give a report to in the meantime. Very unfriendly and unprofessional staff.
September 12, 2014
I am a friend or relative of a resident
My brother was in Hunter Woods Nursing and Rehabilitation Center for 4 or 5 months. There may be one nurse, but I didn't see anybody else around. The medical department is short of help, but when you have many patients and the bulk of them are men, you need more nurses. There was one nurse on maybe two halls. I would give them cards when my brother had to be at the doctor a certain day. He never did make his appointments. When my brother was leaving, the girl who would admit patients left her job. She was gone before Jimmy left, and then the social worker who had been helping me was gone. Two other women stepped in that I'd never seen before. I had a social worker call up there, and she could not get in touch with anybody. She said that they would rather say they were in meetings or they weren't there. She tried to talk to the doctors and to several other people. She told them that they were releasing my brother into an unsafe environment, and they did it anyhow. They didn't have a security guard. The patients could walk off the premises and nobody stopped them. A lot of the men were walking around with no underwear. In the room that my brother was in, I would walk in and the guy would be standing there with no underwear, no diaper, no nothing. Most of the patients were in their beds. If you didn't go to the cafeteria, you didn't get to eat. The rooms were half the size of my bathroom with 2 men in it and a little curtain. It's like half of a hospital room. They have 2 people in it on one side and 2 people on the other side, and in the middle, they have 1 toilet for 4 men. I wouldn't recommend that place to anybody.
August 13, 2012
I am a friend or relative of a resident
My mother has been taken care of there. Although, I feel like maybe about 20% of the time there is a delay in issue of response if she needs help. I feel they might be understaffed but I don't think they are, or it's just that they're busy. We've had evaluation about 2 weeks ago and we spoke to them to let them know the response time that mother gets. We understand that they are in other rooms helping other people and they try to get back within a certain time. But then there are times in the evening, I think when they have lesser people, the delay is a little bit longer. Sometimes walking into the facility, it may not smell that great but it is what it is. There's a couple of times I think I smell feces, but I'm not sure. Sometimes the smell is maybe of old people. Mother's room seems to be clean. She seems to get regular bathing, so I believe it seems to be okay on that part.
See all Nursing Home reviews (11)
See fewer reviews
Get Costs
---
Services and Amenities of Hunter Woods Nursing and Rehab
Medicare
Health:
Overall:
Quality:
Staff:
Medicare Provider Number: 345388
Ownership Type:

For Profit Corporation

Date Certified:

10/01/2020
Get Costs
---
About Hunter Woods Nursing and Rehab
Hunter Woods Nursing and Rehab is a senior living provider in Charlotte, North Carolina that offers residents Nursing Homes. Contact Hunter Woods Nursing and Rehab for more details on services and rates.
Get Costs
---
Map of Hunter Woods Nursing and Rehab
---
Senior Living Communities near Mecklenburg County, NC
Other Senior Care in Charlotte, NC
More Senior Care near Charlotte, NC