The New Stages of Grief: 5 Tasks, No Timeline
What bereaved survivors wish they'd known about the grieving process
99% helpful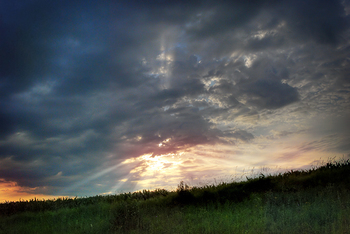 Bereaved people often brace for the so-called stages of grief, only to discover their own grieving process unfolds differently. The stages of grief -- popularized from earlier theories put forth by Elisabeth Kübler-Ross in her 1969 book On Death and Dying, and later modified by others -- initially described responses to terminal illness: denial, anger, bargaining, depression, acceptance. While some find those responses relevant to coping with death, psychologists increasingly believe that the idea of "stages" oversimplifies a complex experience. And grieving survivors seem to agree.
"When we're confronted with emotional chaos, we yearn for clarity, and the Kübler-Ross stages of grief serve as a kind of road map," says Robert Neimeyer, a professor of psychology at the University of Memphis who studies grief. "But it's more accurate to think about phases of adaptation rather than stages of grief. And they overlap rather than fall in sequence."
No two people mourn the same way. The grieving process is shaped by one's relationship to the deceased and the nature of the death, Neimeyer says. For example, "non-normative losses" -- sudden or untimely deaths (accidents, homicides, deaths in youth or life's prime) -- tend to trigger more intense anger and disbelief, and longer depression.

What all survivors share: Death presents challenges, from processing the loss and coping with grief symptoms through reformulating a relationship to the late loved one -- tasks that can take months and years to work through.