3115 Squalicum Parkway, Bellingham, WA 98225
Offers Independent Living
Request Pricing
By clicking "Get Costs", I am providing express written consent to receive calls including automated/pre-recorded calls and automated texts for which I may incur a cost, as well as emails from Caring and its partners. I understand I am not obligated to provide this consent to utilize Caring's service(s). I acknowledge I was able to review the Agreement to be Contacted, Terms of Use, and Privacy Policy. This site is protected by reCAPTCHA and the Google Privacy Policy and Terms of Service apply.
Reviews of The Willows in Bellingham, Washington
Mark
I am a friend or relative of a current/past resident
My mother stayed at The Willows for six years. It was very nice. The grounds were kept up very well. The facility was kept up. The staff were excellent. They were super helpful. It's a lovely facility. My mother enjoyed her time there. The food was good, the quality was good, and the variety was good. My mother never had any complaints or issues with the food. The dining room was nice. They had a pool, cards, a library, movies, a reading class, and other board games and things. They had activities in the evenings, and so the activities were excellent. However, the place needed a little updating. It was very nice and very well kept up, but some aspects of it were a little tired.
Aubrey
I am/was a resident of this facility
I live here at The Willows (The Willows - A LifeMinded Residence). The people that work here are excellent, caring, and looking out for our welfare always, especially during this past year and a half during COVID. They have been wonderful. We have been without any COVID at all due to their diligence and seeing that we were tested and getting the vaccines. I chose my apartment and I love it very much. I've been here eight years and I still like it. I have a one-bedroom with a kitchenette, a large living room, a dining area and a deck that looks out on the back patio area. They have a large a large library both for books, CDs, DVDs, large type and regular type books, and reference books. They have an enlarger, and they have a room where they have fireplace and comfortable chairs around that. We have game rooms where all kinds of games are played like card games and board games and tile games. Now, everybody's into mahjong and bridge. Bridge is big. Then we have a place where they show movies and a huge dining room. I'm just very blessed that I'm able to live in these circumstances.
J.C.
I liked the independent living style of The Willows. The person who assisted me during the tour gave no pressure and was very informative. One of the amenities was activities such as exercise and field trips. They have a patio with a cover. I think it was like a tent cover, but it was a place outside where you could have gatherings.
Rae
I am a friend or relative of a current/past resident
What my mother loves most is the in-house classes and presentation. The program staff offers a variety of exercise classes, movies, concerts, celebrations and trips to local parks, theaters, and even bay cruises. Residents share their talents offering creative writing, book clubs, classes on music, art and so much more! The staff also take residents to doctor's appointments and shopping. Since mother doesn't drive, these opportunities enhance her quality of life immensely. She feels the staff supports her in keeping physically and mentally engaged in her life. I see a huge difference in mom since she been living at the Willows. She worries less and enjoys life more! When she was trying to decide where to move, I took her to a number of places, she choose the Willows. She is starting her third year and even through COVID, when activities had to be reduced, she felt supported by the staff. Meals are served in a beautiful dining room with a thoughtfully selection. Residents can choose small, medium or large servings for their meals. Guests are welcome, sharing a meal with family or friends makes the Willows feel like home. I find the staff positive, welcoming and cooperative. I recently threw mom a birthday party in the dining room and the staff was supportive and helpful. Staff connects with the residents building and encouraging a sense of community, that can be lost so quickly as we age.
Fredda
I am/was a resident of this facility
I've been living at the Willows for almost a year now. Everybody is very helpful and very cheerful. It is really a great pleasure to work with all the staff, from the waitresses to the maintenance people and to the administration. I'm almost always pleased with the food, and there's always an exception, but very rare. They have a very wide range of food. We have very few restrictions because everybody in our building was vaccinated. All the staff, all the people that come in to do extra work and all the residents were vaccinated. And it's been months, and we can get together, any number of people. If some group come from outside for entertainment, for instance, we may have to wear a mask if they're not vaccinated. I have a one bedroom apartment, which is almost as big as a one bedroom apartment I had back in New Jersey. So I have brought most of my furniture from that apartment. My son does all the shopping and we make our own breakfast and lunch, unless we want to pay for it. We have dinner as part of our rent. We had a lot of activities, we have all kinds of card games and other group games. We have lectures, we have discussion groups. I was an art teacher, and so I have been able to do some art lessons for people and now I'm going to do some art appreciation activity. They're very accepting of people who can do certain things for programing, so we have people that are part of the residents who take part in doing certain activities that they want you to. We found a second home. And I think no matter whom you ask, most people are very happy to be here, some people take part in activities and some don't, but that's up to them. I would recommend it highly. They have very nice residents too.
Birgit S
I am/was a resident of this facility
I have been here in The Willows for a year and a half now and I am very happy here. It feels like home. The staff is absolutely wonderful. Every staff member knows everyone's name here and I think that is impressive because it is a rather large facility. There are lots of different exercise programs. We have yoga, Qi Gong, stretching exercises, strength exercises, special weight lifting for seniors, and lots of opportunities to go out in the parks in Bellingham where we can take walks and converse. I love this apartment. I paid extra to come in here before I sold my house. It faces east, so I have the morning sun. I have a separate bedroom, a large bathroom, a full kitchen and a large living room, and it is all very comfortable. If I need something that pertains to the apartment, I just have to call the front desk and someone will come and fix whatever I may have a problem with. Food is excellent. Activities could not be better. I'm very satisfied with the value for money. This is the kind of place one could ever live as an older person. People here are very helpful and the residents are very kind to each other.
Joanne
I am a friend or relative of a current/past resident
My mom was at The Willows Bellingham which was a great community, and I liked it there a lot. She was a resident for 4 and a half years. I have been eating dinner there every night. It's fairly new so it's very nice and fixed up really nice. They don't provide a lot of services but the staff was always friendly and answered any questions people have. They have some activities going on for the residents as well. It's independent living so nobody comes to get you for activities, and as my mom got older she stopped going to activities. So she was just staying in her room all the time except going out for dinner and fetching her mail. They had exercise classes, people come in and do music a couple items a week, they have both live music and recorded music that's playing. The activities director will do what people want to do, so they do a lot of trips outside of the community. They went to cheese places or wine places, and one time they were at a martini challenge. There's a bus that takes you to grocery stores or to different shopping areas, and you can request to go to different places and the bus will take you there. But the bus doesn't have wheelchair access, and the whole place wasn't set up for wheelchairs, even the bathroom was hard to navigate. The food was amazing, but I only had dinners there because you have to pay extra for breakfast and lunch. Although they have lunch available every day.
Anonymous
I am/was a resident of this facility
Can't sing enough praise for Willows and staff. Best service and environment in Bellingham. Best "culture" and "entertainment". I've seen all the other places and nothing compares. Not even close!
Rinnrr
I am a friend or relative of a current/past resident
Every person that works at The Willows genuinely cares about the residents. Any request is quickly acted on with a smile! Facility is clean and continually upgraded. My dad's stay at The Willows was great for him. He made many friends and was happy.
Karen
I am a current client of this provider
Moving to The Willows was one of the hardest decisions I've ever made. But the professional, caring, and expert staff has consistently confirmed that this is the place to be. Attention to detail, courtesy, humor and communication, safety—all done every day to every resident. Programs and meals are outstanding, maintenance is remarkable. Thank you.
Services and Amenities of The Willows in Bellingham, Washington
Costs
Fee Structure Extra: $1500 Community Fee
General
Pets Allowed: Small pets allowed
About The Willows in Bellingham, Washington
The Willows' goal is to help you maintain your independence for life. We offer dozens of key services to let you live the way you want.
The Willows is different because our people are different. We think differently, we approach senior living differently, and you'll see the results the moment you walk in the door. Here, you can have independence without loneliness.
Here are just a few of the services we provide:
Personalized Services
Relocation Assistance
24/7 Service - Service all day - everyday
Concierge
Complimentary Transportation
Restaurant Dining
Valet Parking
Guest Apartments & Event Rooms
Safety & Security
Gift Boutique
Spa
Salon
Yoga
Geocaching
Ted Talks
Improvisational Comedy
Creative Pursuits
Lifelong Learning
Book Clubs
Spiritual Reflection
B.Y.O.B.
Nordic Walking
Concerts, Operas & Theatre
Restaurant Excursions
Frequently Asked Questions
Help seniors by writing a review

If you have firsthand experience with a community or home care agency, share your review to help others searching for senior living and care.
Request Pricing Information
By clicking "Get Costs", I am providing express written consent to receive calls including automated/pre-recorded calls and automated texts for which I may incur a cost, as well as emails from Caring and its partners. I understand I am not obligated to provide this consent to utilize Caring's service(s). I acknowledge I was able to review the Agreement to be Contacted, Terms of Use, and Privacy Policy. This site is protected by reCAPTCHA and the Google Privacy Policy and Terms of Service apply.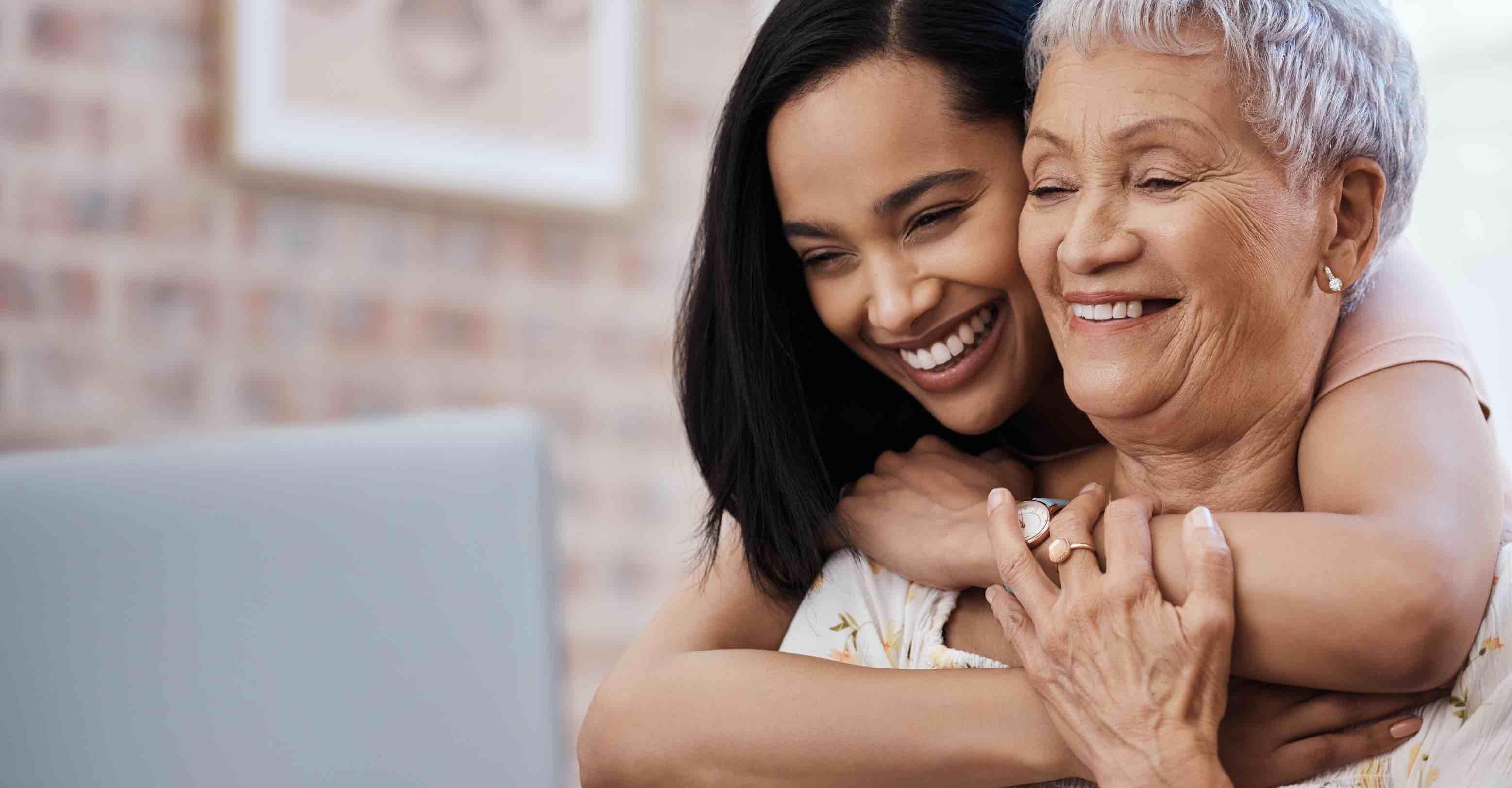 Compare costs, photos & reviews of senior living and care options near you.
Questions?
Call to speak to one of Caring's Family Advisors, or submit a request for more information here.
Costs for The Willows in Bellingham, Washington
Independent Living
Independent Living is for those who desire the feel of a private residence with the amenities and activities available in a planned community, such as fitness classes, game nights, and group excursions. Services such as cleaning and groundskeeping are often available.
Didn't find what you were looking for?
Caring's Family Advisors can help answer your questions, schedule tours, and more.